Red Table: Casual Korean Restaurant in Manila
If you are ever in Manila and are craving for quick Korean food without the fuss, come and see Red Table Fast Casual Korean Restaurant at SM Manila. One of the more affordable Korean restaurants in the city, this place is a hub for students, shoppers, and Koreans in the area. With the rising trend of do-it-yourself grilling tables and hot pots, sitting back and waiting for your cooked meal to come becomes a bit more comforting.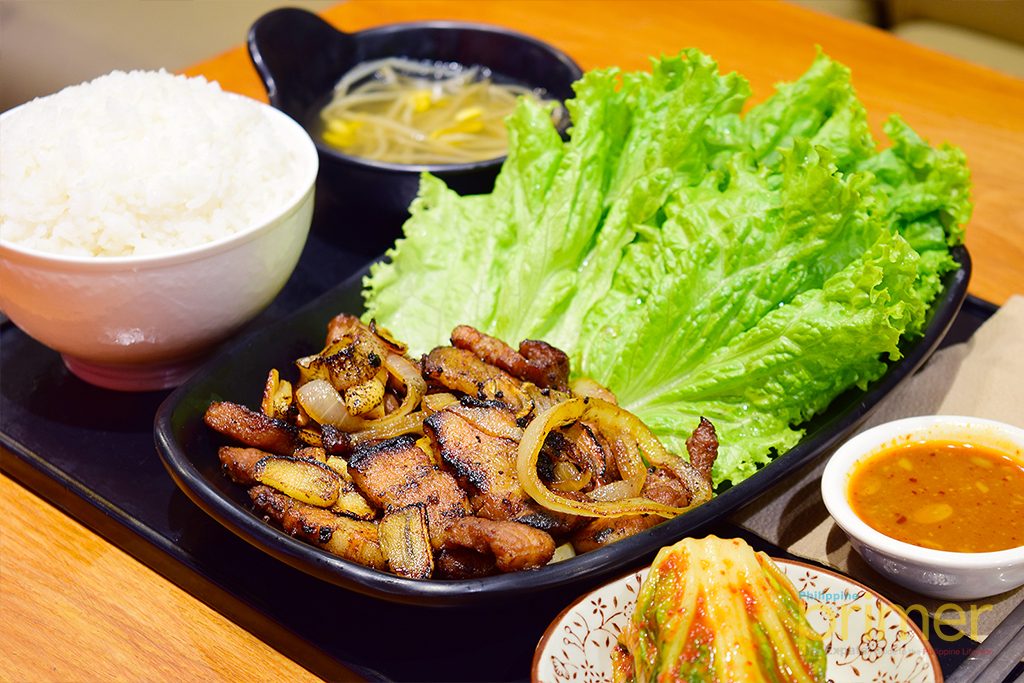 BBQ Samgyupsal (Single Php 180, Double Php 350)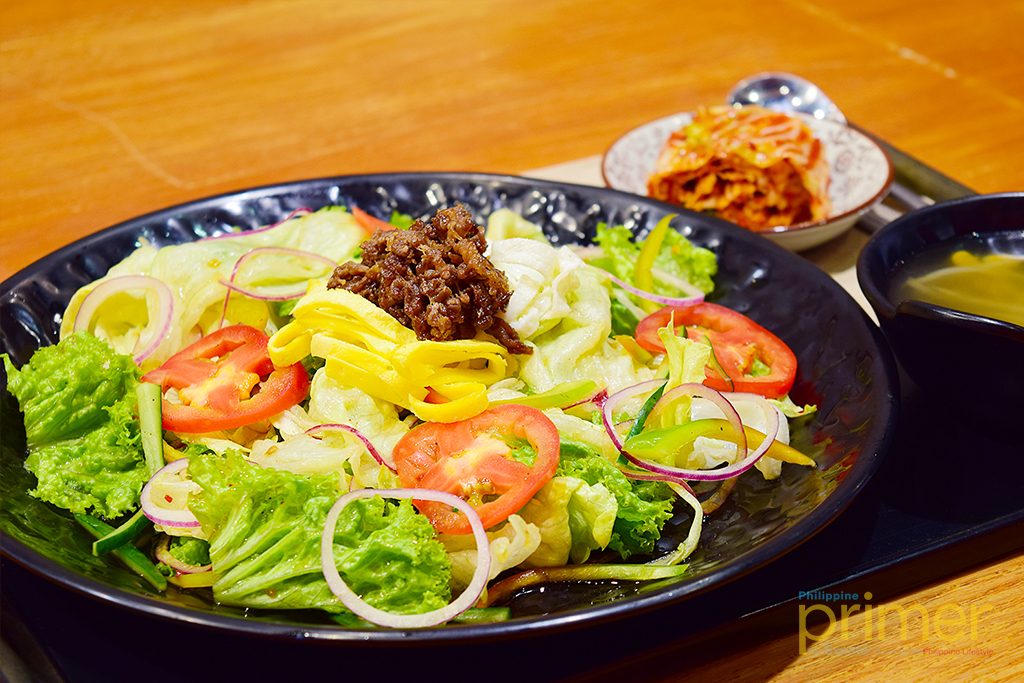 Lots of vegetables in their Bulgogi Salad (Php 165). You can choose 3 kinds of dressing: oriental soy sauce, chogochujang sauce, and dwenjang orange sauce
Red Table's main branch is found at RCBC Plaza Podium, operating in the country since 2013. As a fast-casual restaurant, Red Table offers reasonably priced dishes served with sides of soup and kimchi. Even when you have Php 200 left in your pocket after all that shopping in nearby Quiapo and SM Manila, you can still enjoy a full and satisfying meal at Red Table.
For big groups, Red Table offers group meals in friends pack, family, and premium pack that includes all their bestsellers and specialties good for four to five persons. Additionally, if you love desserts, the restaurant has popsicles and ice cream sandwiches from Korea!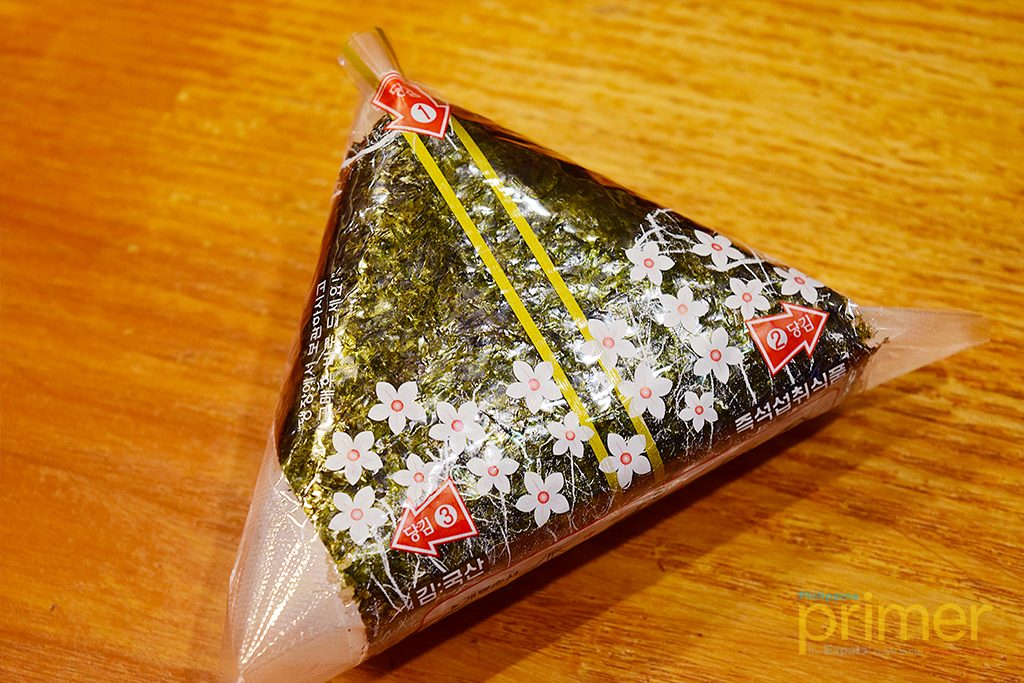 Onigiri in Korean is Samgak. Red Table has Bulgogi Samgak or Tuna Samgak, both at Php 65.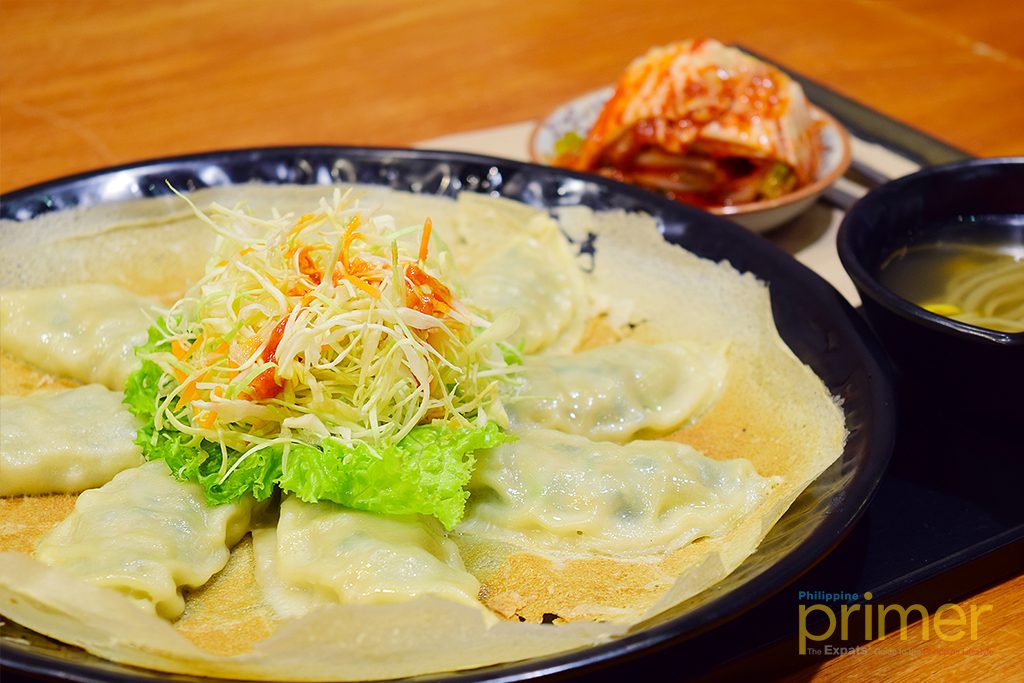 Crisp, delicious juicy dumplings Bibim Mandu II (Php 198) that are fried Korean dumpling with vegetables
Taste-wise, Red Table delivers well thanks to their Korean owner checking them routinely. The variety of dishes are also very wide with choices from bibimbap, bulgogi, tige, kimbab, lamyeong, mandou, salads, and so on. Beside the counter are usually individually packaged Korean snacks or even nori, usually used as a wrap. Another counter-side favorite is the samgak or rice balls filled with either bulgogi or tuna.
Much like their food, their interiors are very casual: simple, clean, and bright. It's just what you want in a no-frills restaurant, a place where you feel comfortable and relaxed while enjoying your Korean dish.
Self-service order, you approach the counter to place an order. Feel free to ask the staff their recommendations!
For a worthwhile dining sans the cooking and the boiling, try the dishes from Red Table 4th floor of SM Manila or at RCBC Plaza and let trained cooks do their magic.
---
This also appears in Volume 122 of Philippine Primer Japanese magazine.
General Information
4/F SM Manila Conception cor. Arroceros & San Marcelino, Ermita
02-523-8403
10 am - 9 pm
Cash