K-Style Bar and Cafe in Bicol
Bicol isn't only home to spicy dishes, but is also home to the famous Korean restaurant in Legaspi Boulevard – K-Style Bar and Cafe.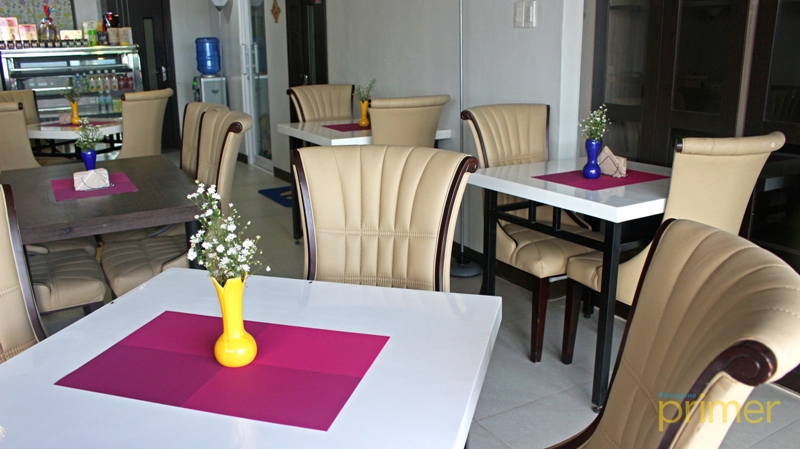 Fancy interior of K-Style Bar and Cafe
From stews, beef, kimchi, and pork bellies, it is almost impossible not to fall in love with Korean cuisine. These dishes are influenced by two culinary powerhouses, and is portrayed for having simple, distinct and uncomplicated dishes.
Owner Jennifer Cho has stayed in Bicol for 15 years, when her friends advised her why not open up a Korean restaurant. Since there were no Korean restaurants that time, Jennifer took the opportunity of  having one.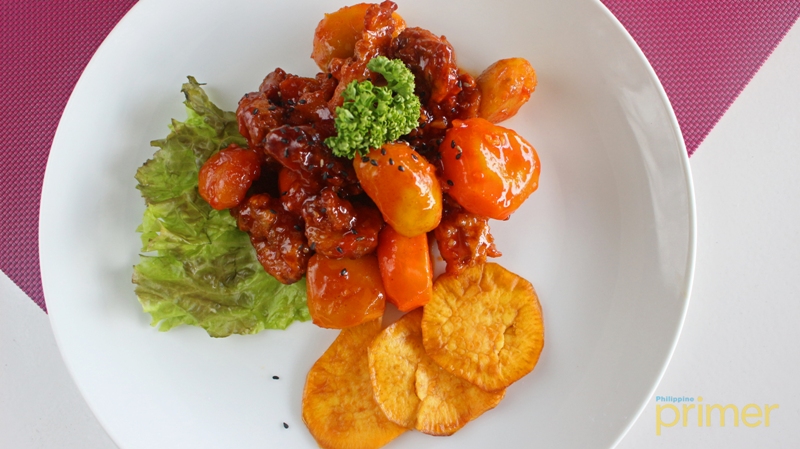 BONELESS SWEET AND SPICY CHICKEN. P150
Customer kept coming back at K-Style Bar and Cafe to have a taste of their real and organic Korean food.  Jennifer explains that she had brought the traditional way of cooking and ingredients in Korea for a one-of-a-kind dining experience.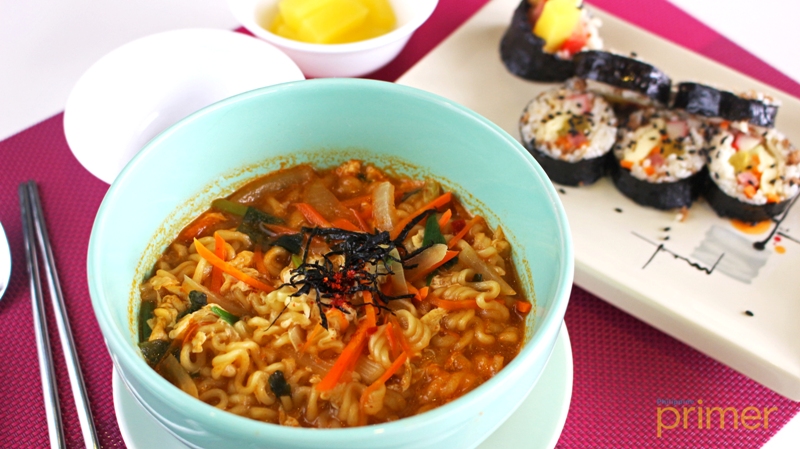 Rameyn with 4 pc. kimbab, P140
This restaurant puts their customer's health first, and at the same time, can savor the flavourful Korean dishes. For the main course, you can choose from Rabokki (P170), Rameyn with Gimbap (P140), Boneless Sweet Spicy Chicken (P150), Kimbab with Soup (P140), or a Korean Pizza Kimchi (P190). You can also try their refreshments that range from P80-P120.
The cafe isn't that hard to find because of its clean and refreshing interiors. So if you happen to visit Legaspi Boulevard, look for K-Style Bar and Cafe , and have a hearty and savory Korean meal.
Store Information
Legazpi Blvd, Legazpi City, Albay
0917-869-3082
7:00 a.m. – 23:00 p.m.
ilovekomo@gmail.com