Danji in Makati: Everyday treat to Korean BBQ and health food
This restaurant in Bel-Air Makati is where many K-food lovers go for brunch or dinner. Any time of the day, you can treat yourself to awesome Korean barbecue and health food!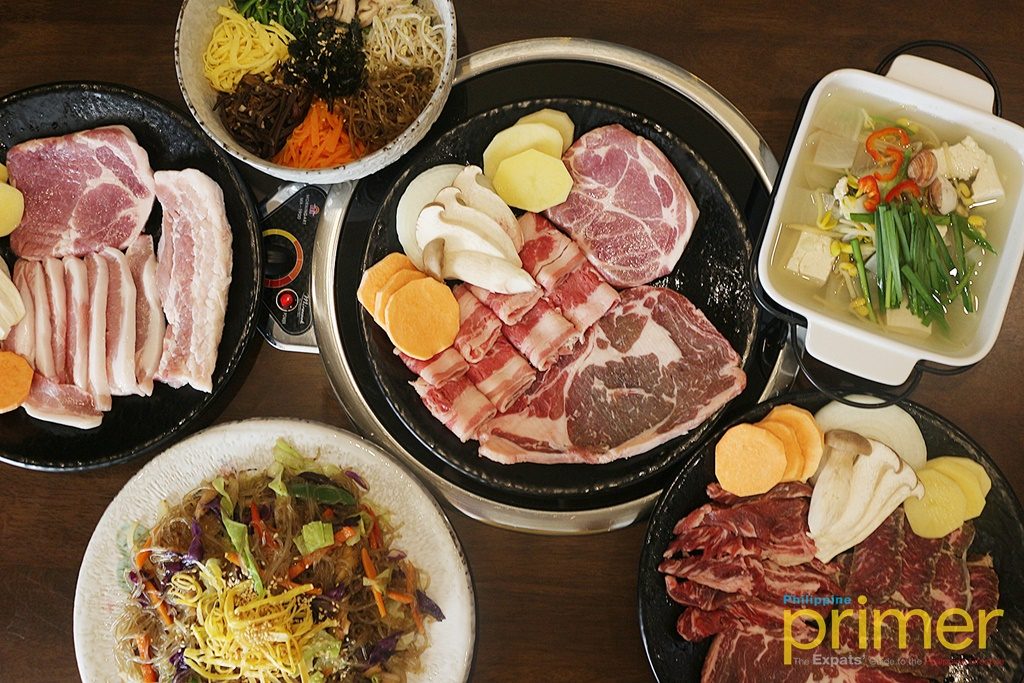 Owned by a Korean businesswoman, Danji has been around for four years, but they are new in their current location at 114A Jupiter Street. The Korean owner herself oversees the restaurant almost every day, and her presence creates not just a homey ambiance but a warm motherly atmosphere. She, along with the staff, is very attentive to their guests.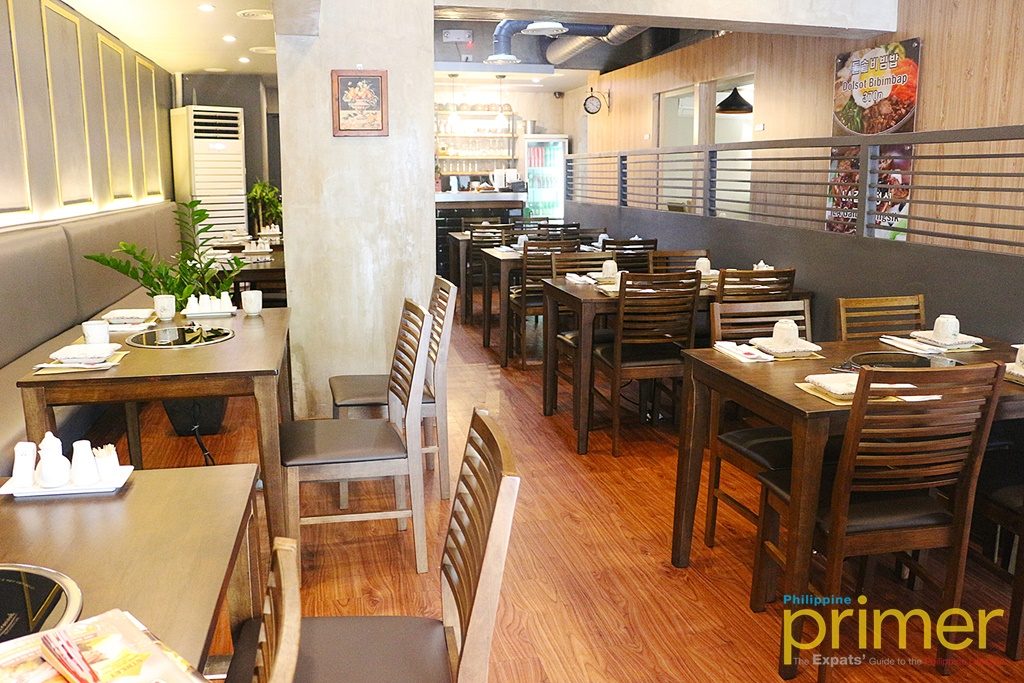 The restaurant is equipped with Korean BBQ grill tables, which lets you enjoy grilling your barbecue the way you like it, whether you want it well done or rare. Their dishes are budget-friendly, a good chance for groups and families to enjoy a Korean feast together.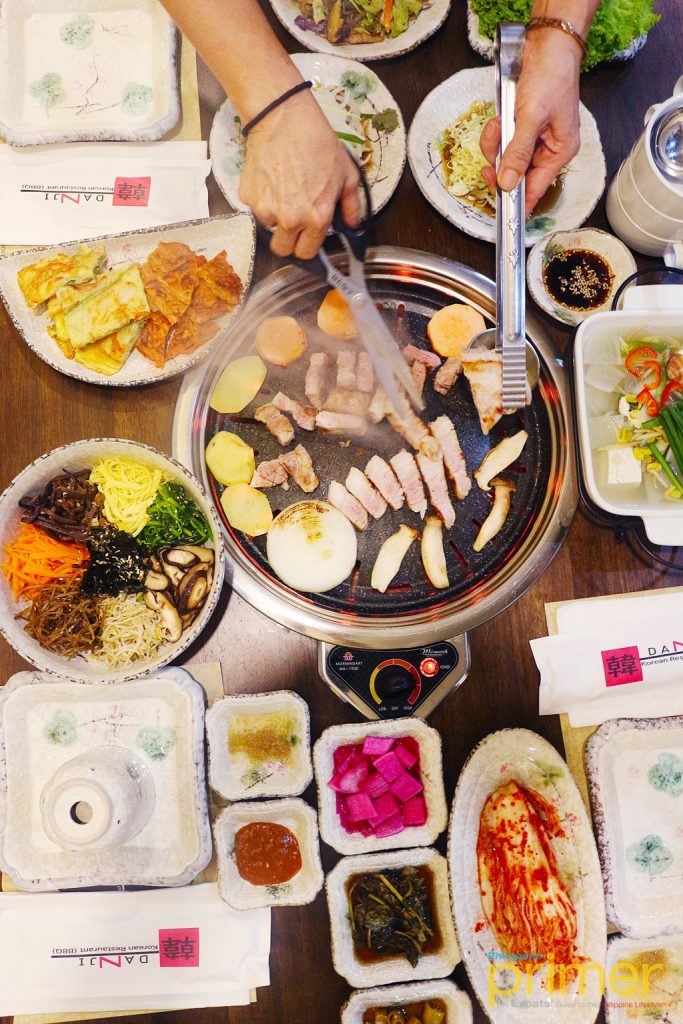 For such groups, Danji offers BBQ platters that are good for up to three persons. Platter A (Php1,050) has thick and tender cuts of pork belly, pork shoulder, and pork jowl, all of which are sourced from local suppliers.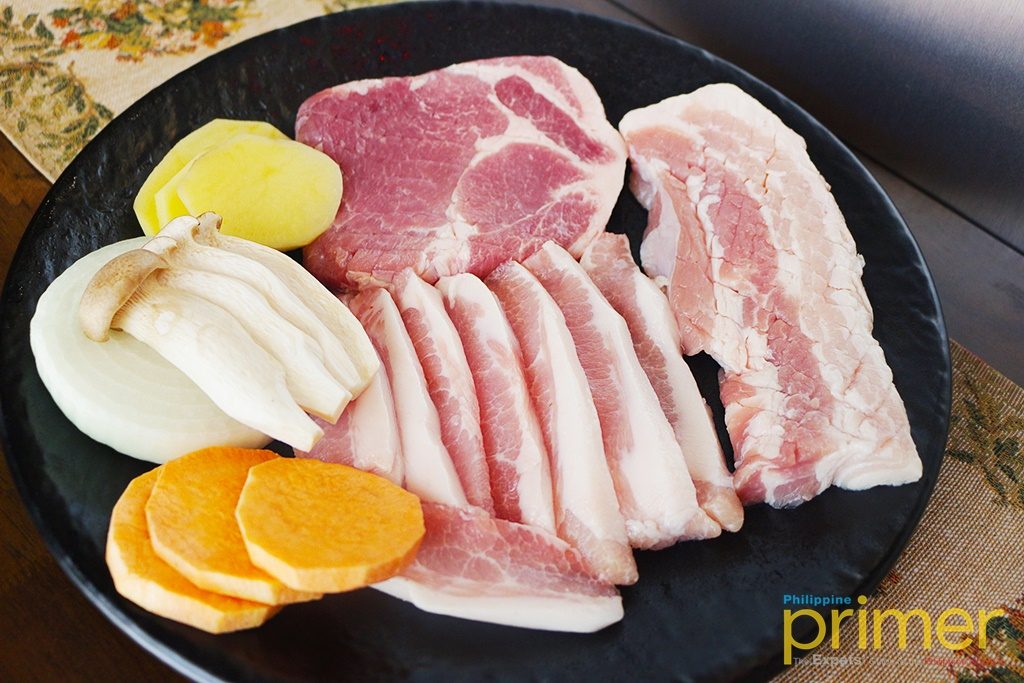 Platter A (Php1,050)
Platter B (Php1,850) has rib eye, pork shoulder, and marinated boneless beef. Platter C (Php2,350) meanwhile has rib eye, outside skirt steak, and beef belly. While their pork is locally sourced, all their beef products are imported from Japan. Pork or beef, everything is juicy, meaty, and perfectly satisfying.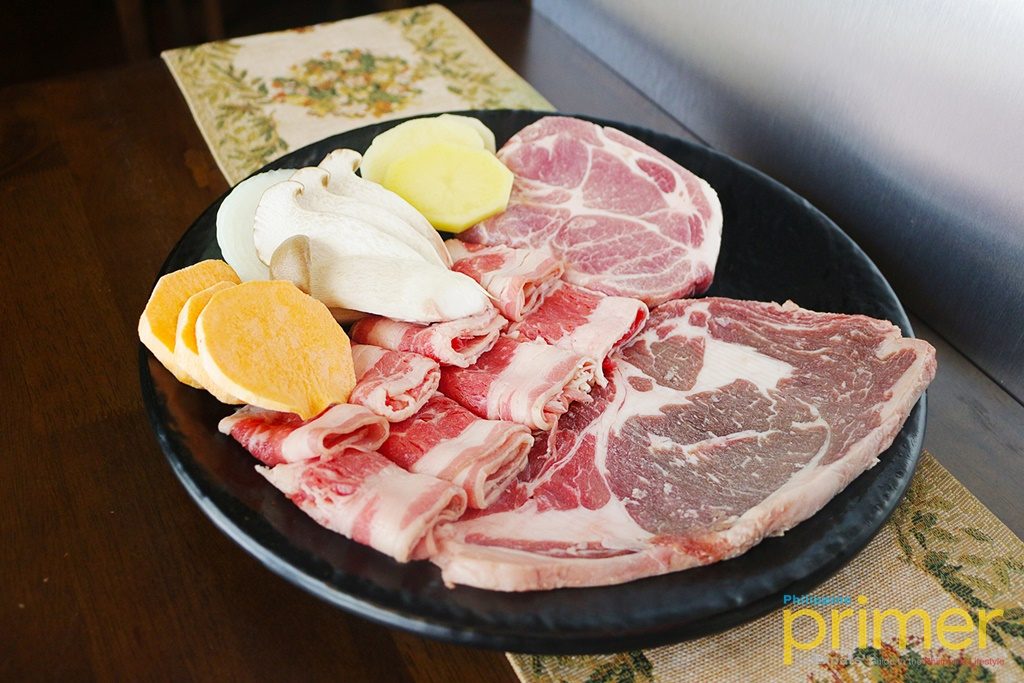 Platter B (Php1,850)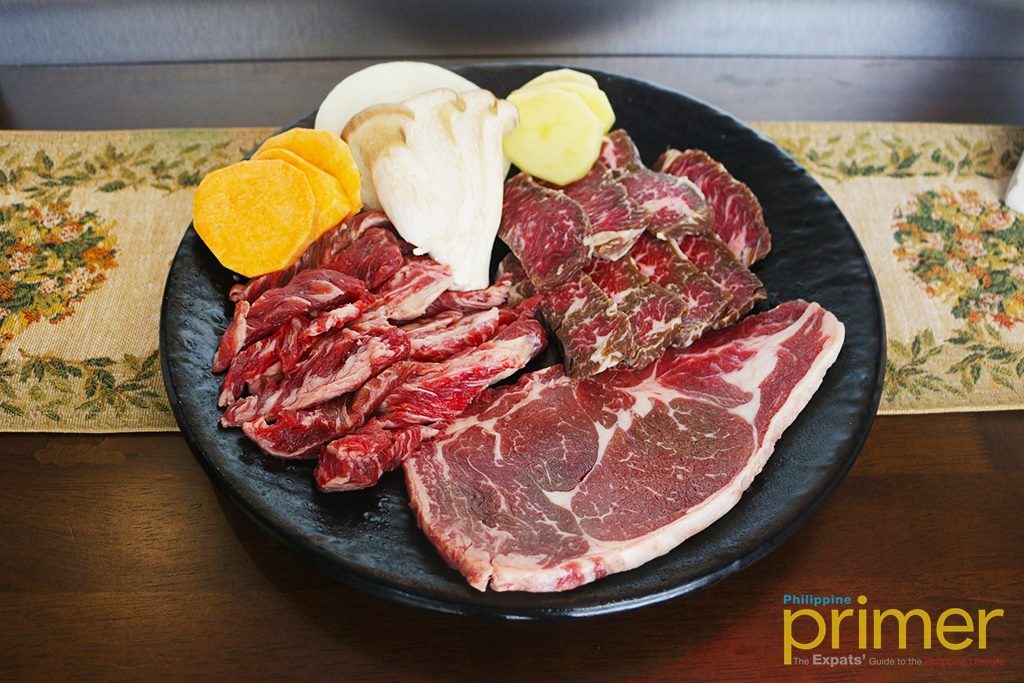 Platter C (Php2,350)
Yachae Bibimbap (Php300) is a great choice for health-conscious people. It is made with seven kinds of vegetables, some of which are imported and difficult to find in other restaurants. It is served separately with rice so that people can choose whether or not they want to add it and control the amount.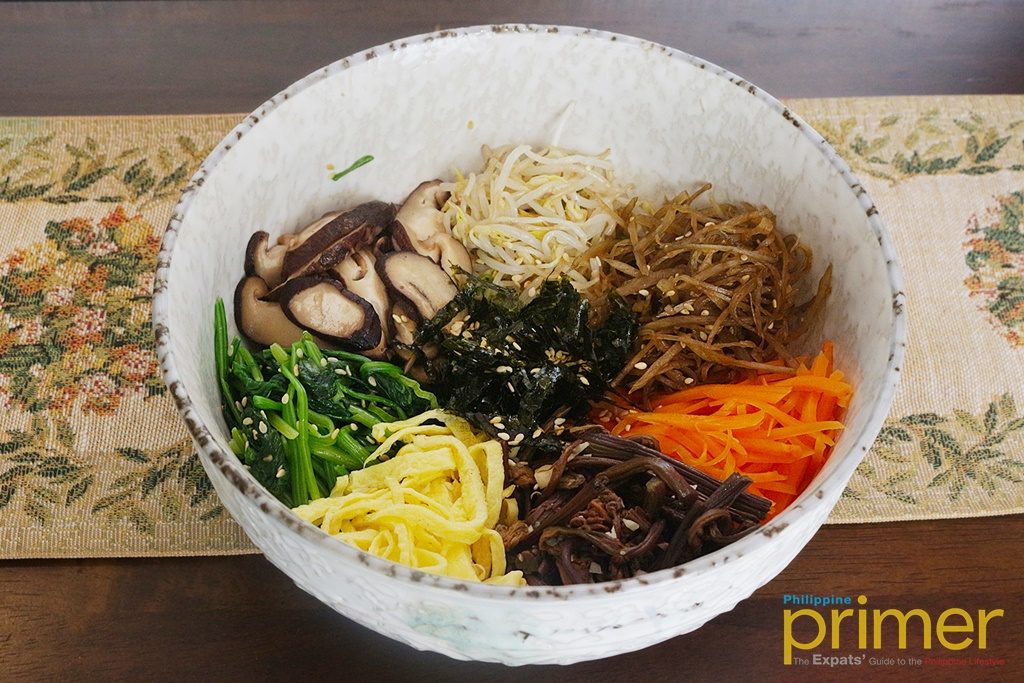 Yachae Bibimbap (Php300)
Another highly recommended dish is Haemul Pajeon (Php370), a heavenly Korean pancake made with different kinds of seafood. Other must-try items are Bajilag Minali Kongnamulgug (Php300) and Japchae (Php350).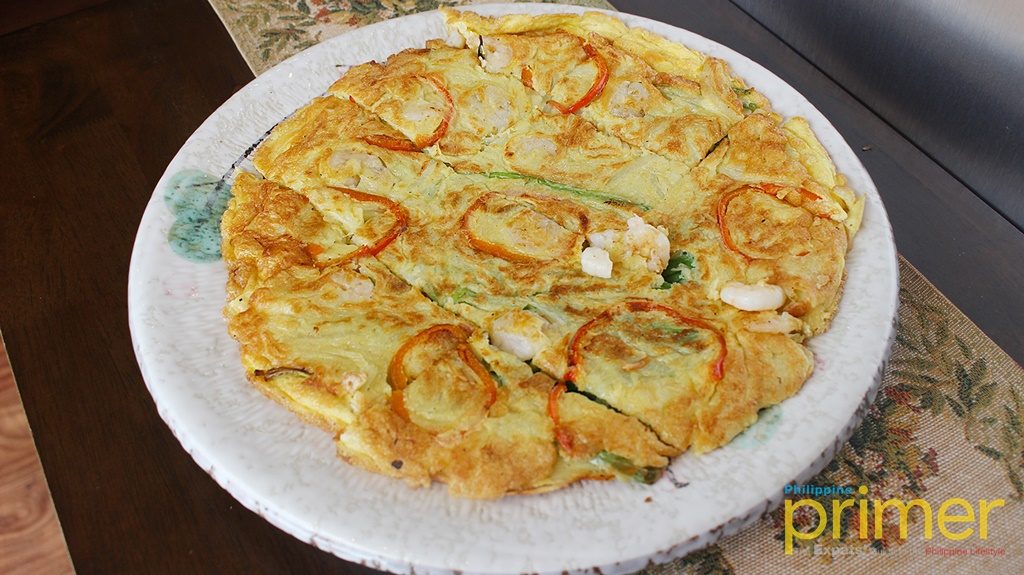 Haemul Pajeon (Php370)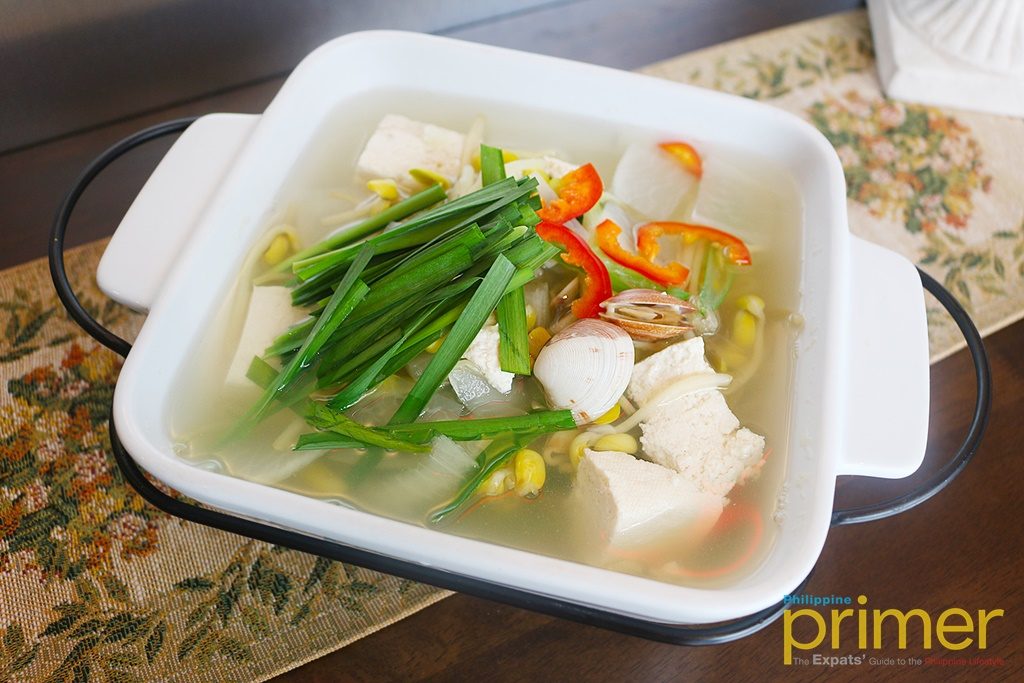 Bajilag Minali Kongnamulgug (Php300), soup made with little clams, bean sprouts, tofu, and other vegetables.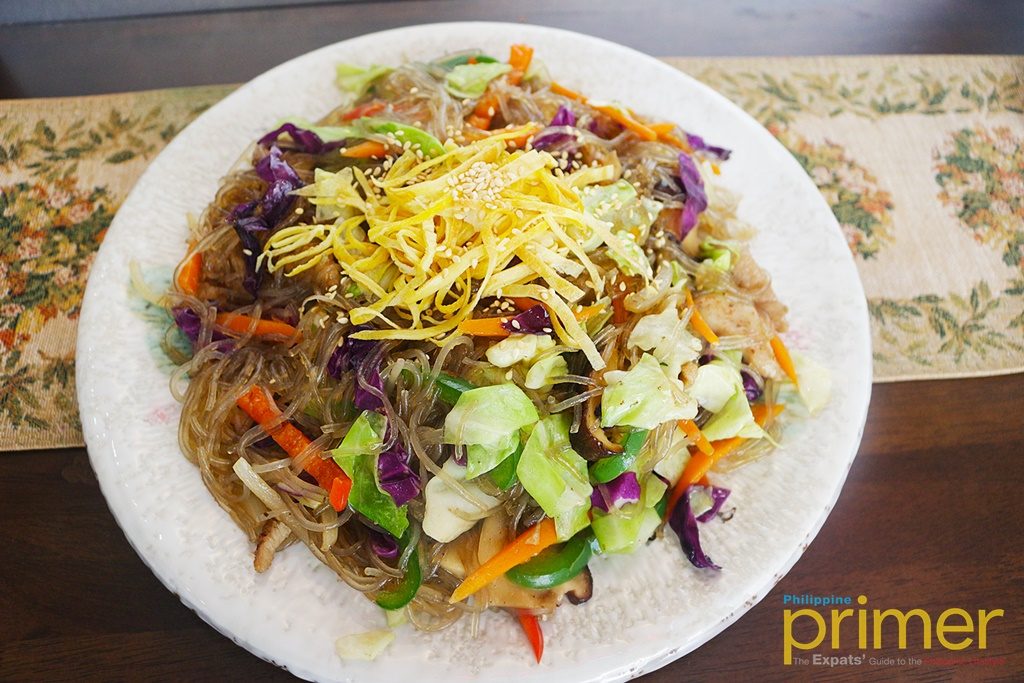 Japchae (Php350)
After visiting Danji, one thing will become apparent: Korean food is difficult to resist. The good thing is, on any day, there is a restaurant like Danji that offers basically everything that's good about Korean food. Plus, their offerings certainly don't hurt the wallet and most definitely satisfies every tummy.
---
Written by Rizelle "Rei" Leaño
General Information
114A Jupiter St., Bel-Air, Makati City
0917-856-6292
10 a.m. - 3 a.m.