Bornga
'Original Korean Taste' is how Bornga presents itself. And it has been offering nothing less than that to its local and foreign diners since the popular Korean restaurant opened its first branch in the Philippines last year. Its main restaurant is in Seoul and has more than 80 branches across Asia, a testament to the restaurant's continuing success.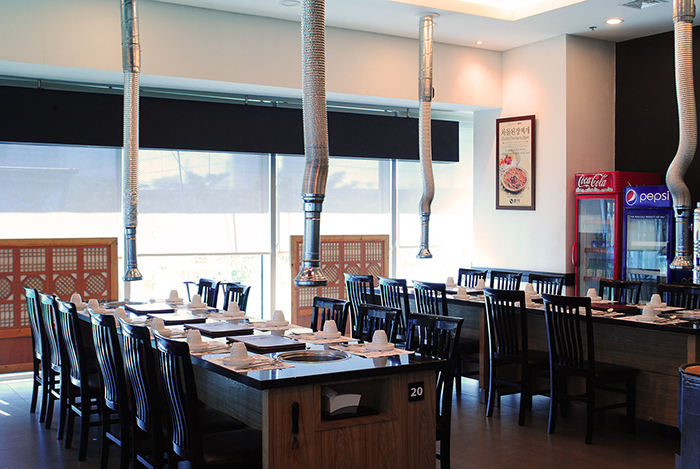 The airy and classic-styled dining space
At Bornga, you can enjoy authentic Korean flavors with ingredients that are imported from Korea. Its most popular dish is Masinchang Samgyeopsal (P390) that comes in soy sauce or spicy sauce. Vegetable lovers are sure to love its 7 to 9 kinds of fresh locally-grown Korean lettuce that come with each of its BBQ menu. Its Dolsot Bibimbap (P360) served hot and fresh in a sizzling stone pot is rich in a medley of flavors and colors.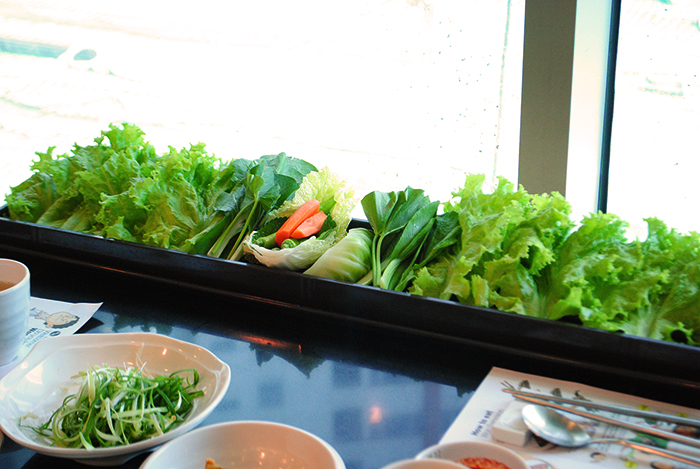 Locally-grown Korean lettuce and Woo Samgyup (P450)
The restaurant, located in Makati central business district is also perfect for business meetings and intimate family and social gatherings.
2/F Alphaland Makati Place, 7232 Ayala Ave. ext. cor. Malugay St, Makati
+63 9053188282
Mon-Sun 11am-2:30pm, 5pm-10pm