JAPAN TRAVEL: Tsukiji Yamachou in Tsukiji, Tokyo — Irresistible Tamagoyaki on a Stick
Tsukiji Outer Market is home not only to fresh fish and seafood restaurants but also to delicious local snack shops like Tsukiji Yamachou, where people always line up for their light, fluffy, and juicy tamagoyaki (Japanese omelet roll) on a stick. While it is known to be an appetizer or side dish to Japanese meals, tamagoyaki is by itself a well-loved street snack in Tsukiji.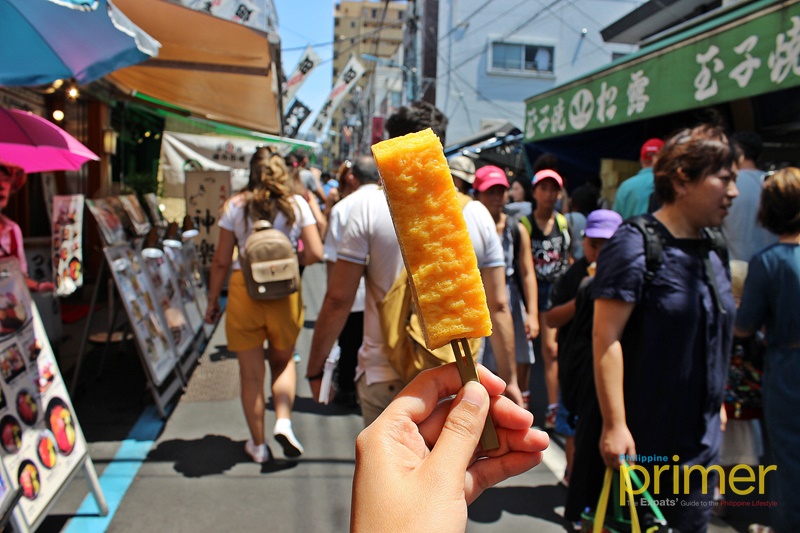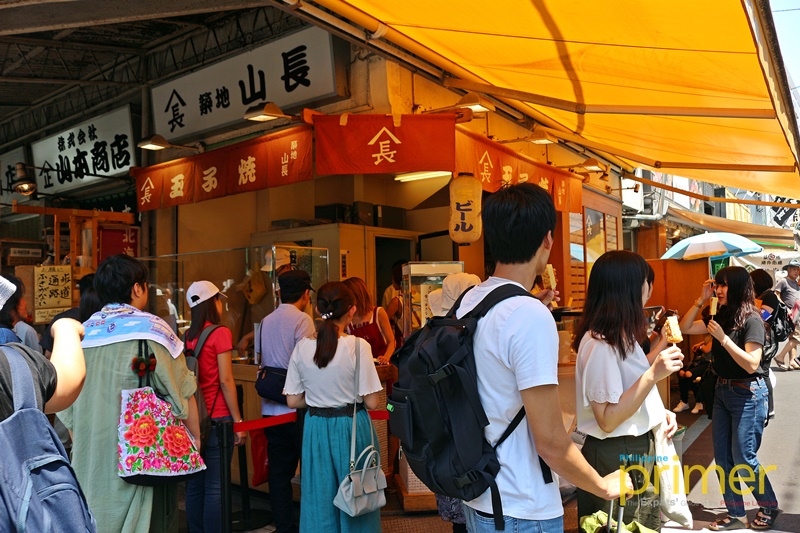 The family that runs Tsukiji Yamachou has been in the business of wholesaling tamagoyaki, usually to sushi restaurants, for about seven decades. Their tamagoyaki shop was opened in 2009 and is now being managed by the family's third generation. Second-generation owner Kenichi Matsue remembers Tsukiji Market as a buzzing local market during it golden days—it's quite the same as how Tsukiji Outer Market is now, the main difference is that Matsue sees more foreign visitors exploring the small alleys of the market than there were back in the old days.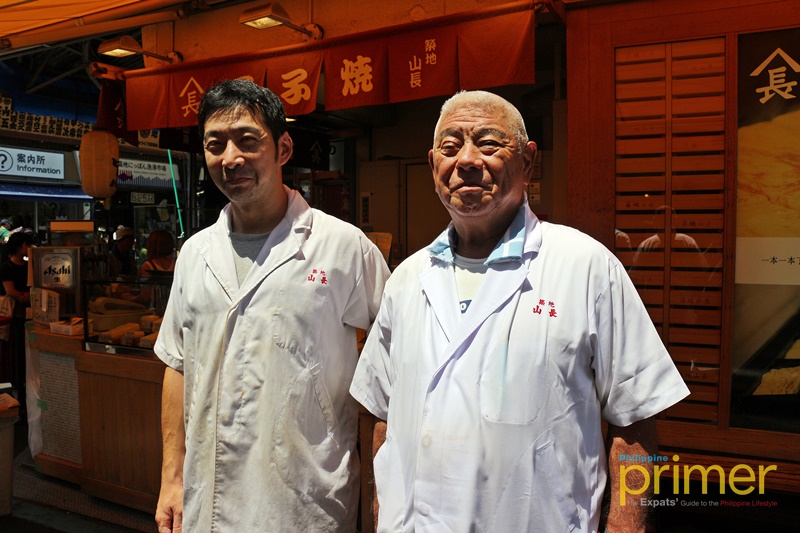 The shop has an open design, so you can watch the eggs being cooked while waiting in line. The cooking process makes a good spectacle, with only one person working the tamagoyaki layer by layer on three pans simultaneously.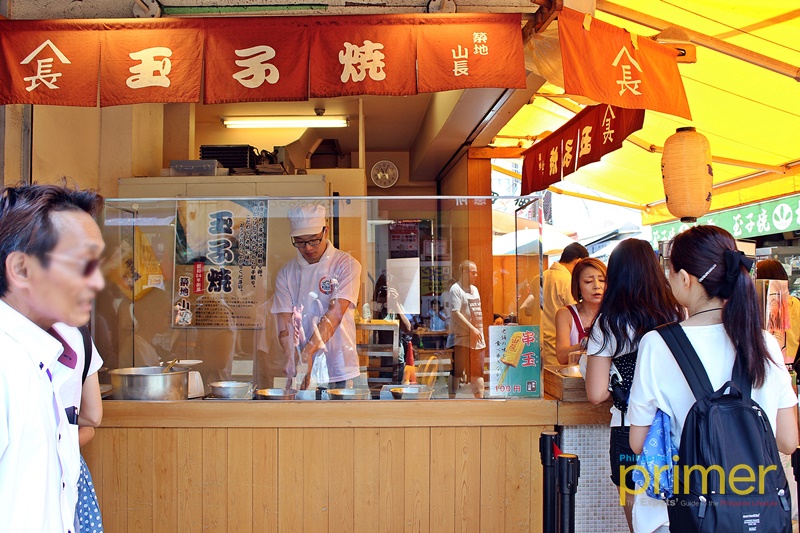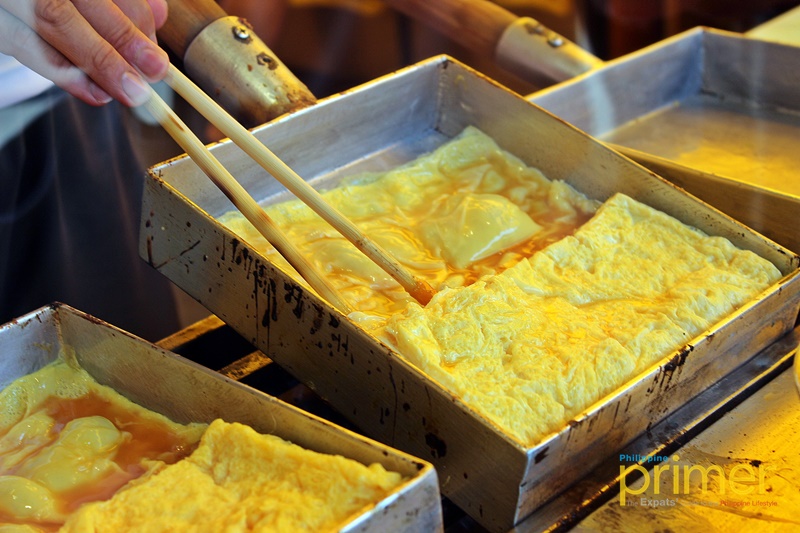 Many people love tamagoyaki because of its sweet taste. The original recipe of Yamachou's tamagoyaki is sweet, but they offer a slightly modified version for those who are not fans of sweet food.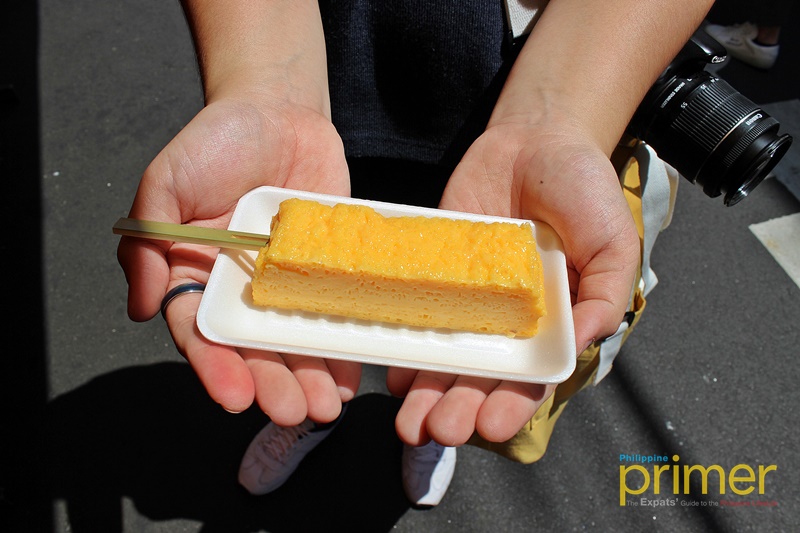 Tamagoyaki (¥100)
They also offer tamagoyaki with different fillings like shrimp, crab meat, sea eel, scallops, and clams.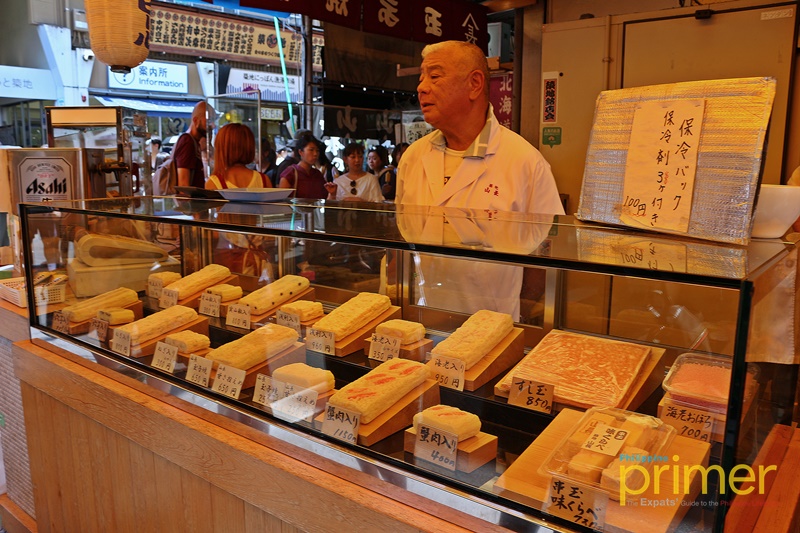 Also read: Tsukiji Outer Market in Tokyo — The Enduring Remainder of Tsukiji Fish Market
---
Written by Rei Leaño
This first appeared in Philippine Primer English magazine's Vol. 32 – November issue. 
Store Information
4-16-2 Tsukiji, Chuo-ku, Tokyo
+813-3248-6002
6 am to 3:30 pm
Cash only