JAPAN TRAVEL: Tsukiji Donburi Ichiba in Tsukiji, Tokyo — Kaisendon for Seafood Lovers!
Tsukiji Donburi Ichiba at Tsukiji Outer Market in Tokyo is a small eatery that is worthy of a sit-down to savor their fresh seafood meals. Almost all of their dishes are made with raw fish and seafood except for one meal specially made for those who are not fond of sashimi.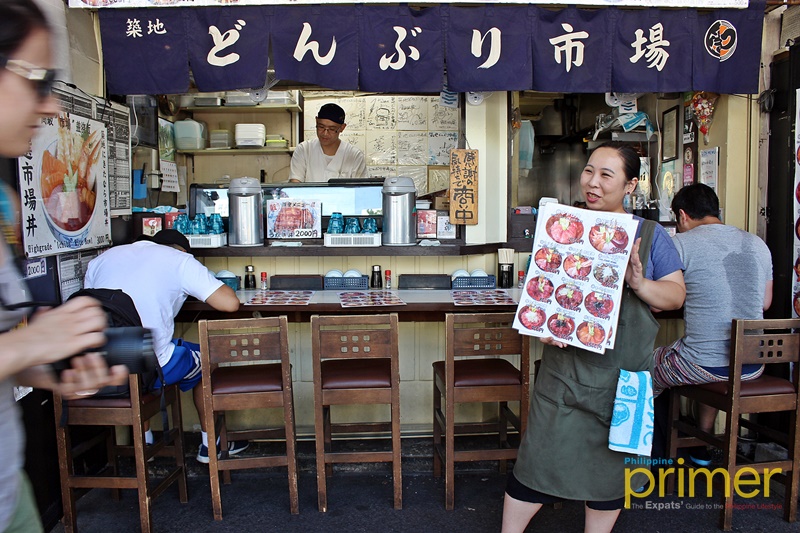 Tsukiji Donburi Ichiba is a humble food stall that has delicious seafood offerings at Tsukiji Outer Market.
Just as most of the other restaurants in Tsukiji have an easy access to the freshest catch, Tsukiji Donburi Ichiba assures that everyone can get the best quality of seafood dishes. Every day, they source all of their ingredients right at the market, which, the owner says, is the best market for seafood in the city.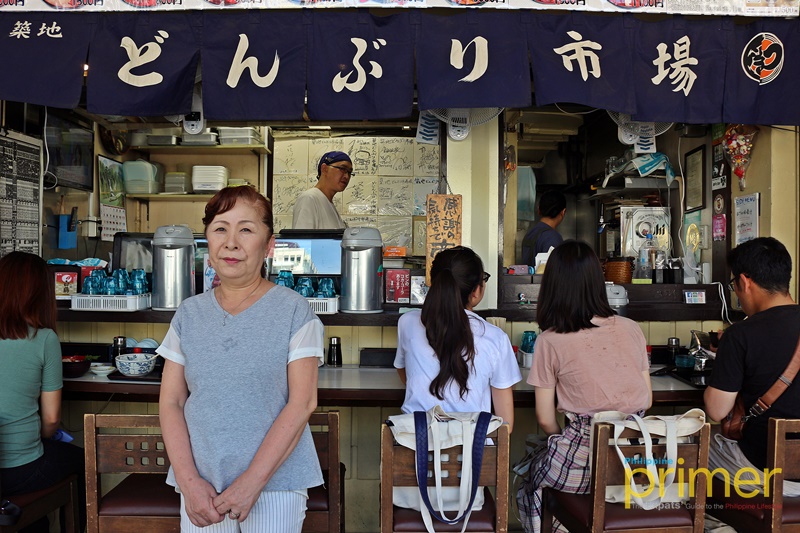 The owner of Tsukiji Donburi Ichiba grew up watching the comings and goings at Tsukiji Market.
Tsukiji Donburi Ichiba has been in business at Tsukiji Outer Market since 2000. The owner of Donburi Ichiba grew up watching the activities at Tsukiji while her parents ran their wholesale business at the market. When she grew up, she started her own food business to catch up on the trend and cater to locals and foreign visitors who are constantly in search of good food.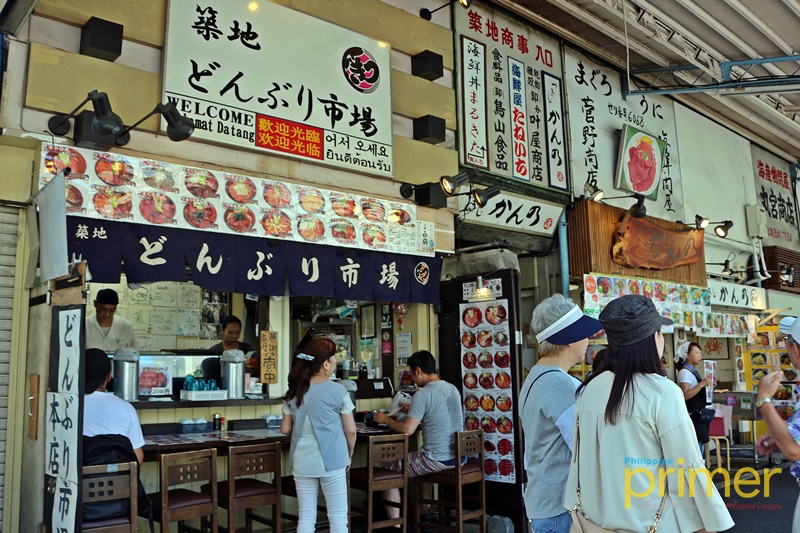 Tsukiji Donburi Ichiba is one of the restaurants that remain at Tsukiji Outer Market after the inner market was closed down in October 2018.
The restaurant's main specialty is kaisendon or rice bowls with sashimi toppings. A best seller among locals is Tokusen Ichibadon, which consists of sweet shrimp, salmon, tuna, amberjack, and salmon roe on top of rice. A common way of eating it is by pouring a mix of soy sauce and wasabi over the seafood and rice. If you want it spicier, you can also add shichimi, a common Japanese spice blend.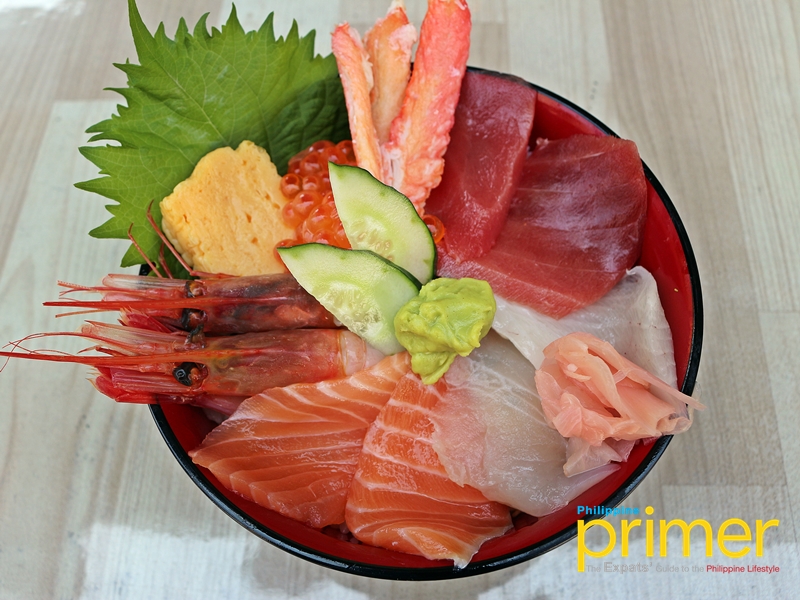 Tokusen Ichibadon (¥3,000)
For tourists who have not yet acquired the taste of raw fish, Tsukiji Donburi Ichiba also offers Tuna Cheek Steak, with slices of tasty and savory grilled tuna and cabbages.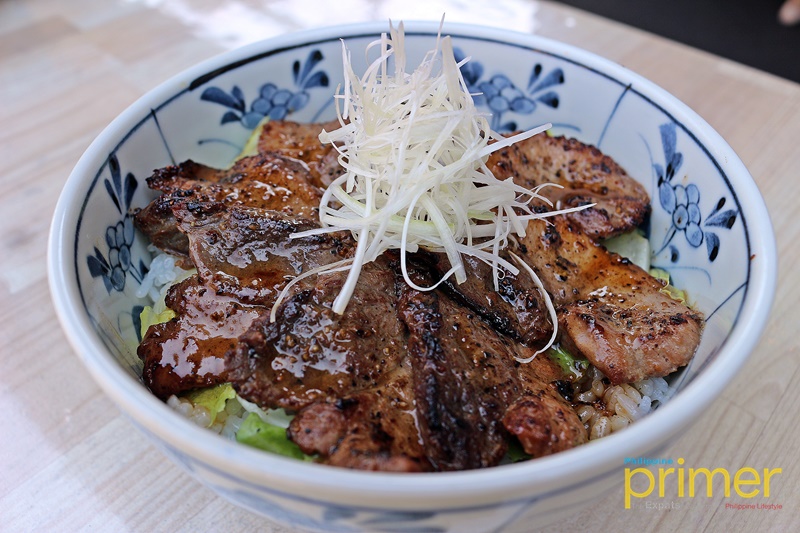 Tuna Cheek Steak (¥1,600)
Tsukiji Donburi Ichiba is a small food stall—similar to the Philippines' carinderias—that sits modestly on the outer alley of Tsukiji Outer Market. They don't have an indoor seating; there are six high seats at the counter and an extra table across the front where you can eat standing up while you watch people go by.
Also read: Tsukiji Outer Market in Tokyo: The Enduring Remainder of Tsukiji Fish Market
---
Written by Rei Leaño
This first appeared in Philippine Primer English magazine's Vol. 32 – November issue. 
General Information
4-9-5 Tsukiji, Chuo-ku,Tokyo
+813-3541-8978
24/7 (closed on Saturday and Sunday nights)
Cash only