Sen-Ryo at The Podium: Bringing Authentic Japanese Fare to Philippine Shores
Japanese food lovers are in for a treat as Sen-Ryo, a restaurant from straight from Tokyo opens its doors at The Podium Mall, Mandaluyong City.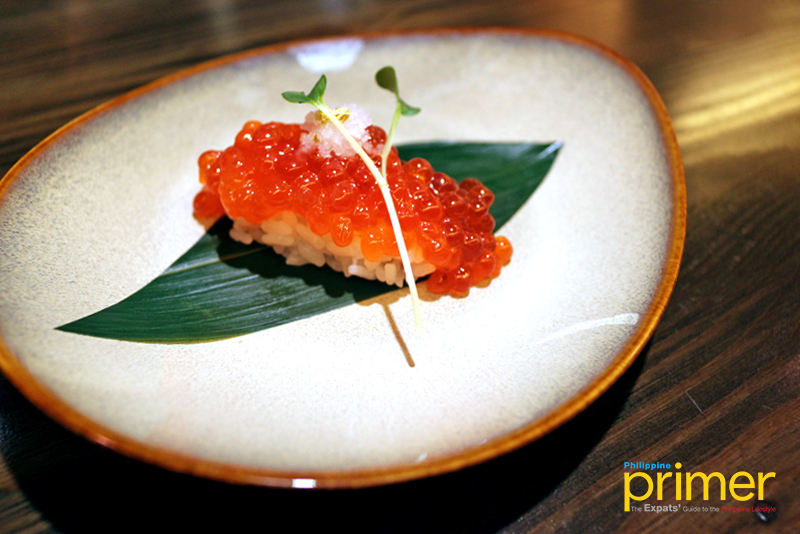 Sen-Ryo is a premium sushi concept from Japan that aims to offer authentic Japanese cuisine combining the freshest ingredients, traditional techniques, and modern technology together to deliver food of the highest quality.
The restaurant is known for its culinary mastery and sushi-making artistry—all for good reason. Take as an example their Seared Salmon with Cheese Nigiri (Php 220).
This particular nigiri is made with seared Norwegian salmon and topped with a generous dollop of cheddar cheese that elevates the taste of the salmon.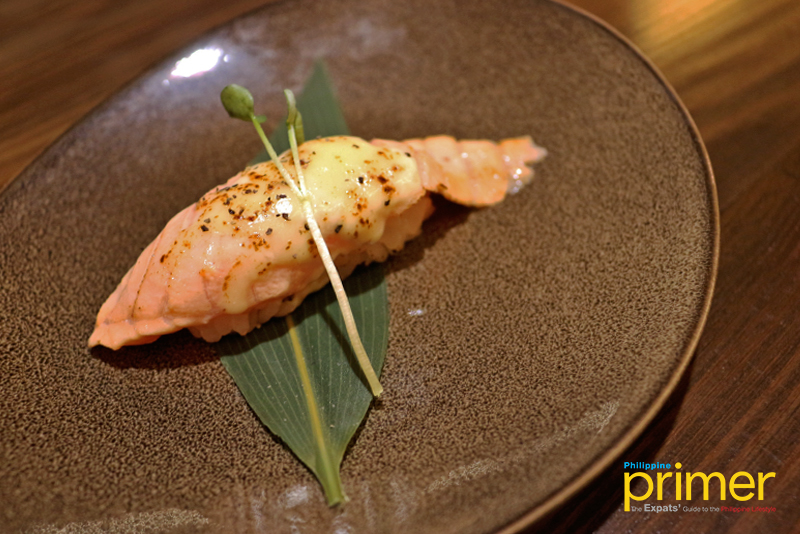 Seared Salmon with Cheese Nigiri (Php 220)
Also, consider trying their Sujiko or Salmon Roe Nigiri (Php 350). Not only is this dish aesthetically pleasing but is also delicious as the roe poses a distinct flavor that even non-Nigiri lovers will appreciate.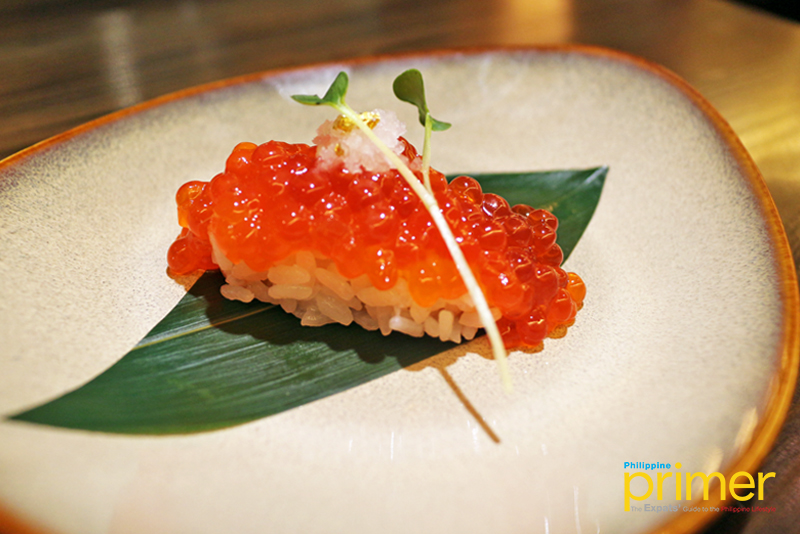 Sujiko or Salmon Roe Nigiri (Php 350)
Do take note that the Nigiri dishes at Sen-Ryo are only served per piece.
However, if you're not a big fan of Nigiri, do consider trying their Golden Dragon Roll (Php 550). This California roll is topped with unagi or eel and tempura flakes. Overall, it has a delicious blend of flavors that will keep you wanting for more.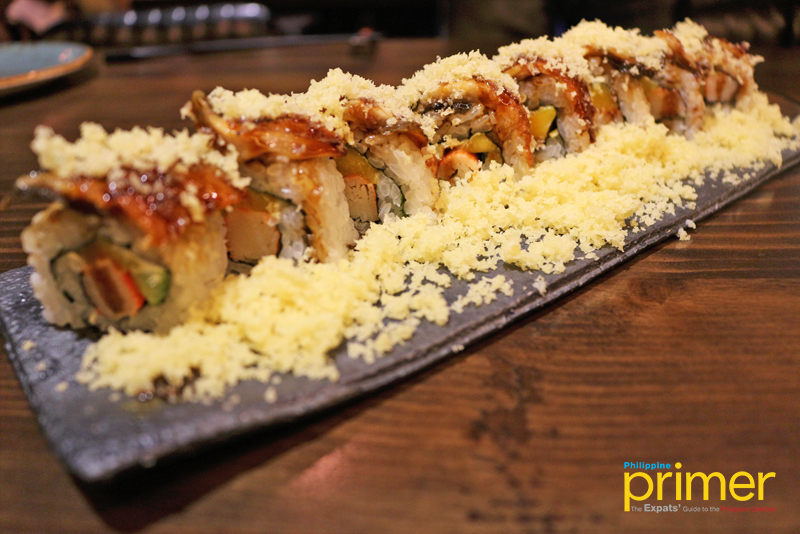 Golden Dragon Roll (Php 550)
For starters, consider trying their Chawanmushi with Cheese (Php 280). The Chawanmushi is a steamed egg custard with shredded cheese and bell pepper.
We recommend that you eat this dish immediately after it's served as it's best enjoyed hot! Don't forget to finish all the way to the bottom of the Chawanmushi as the shredded cheese is a surprise at the very bottom for that extra burst of flavor.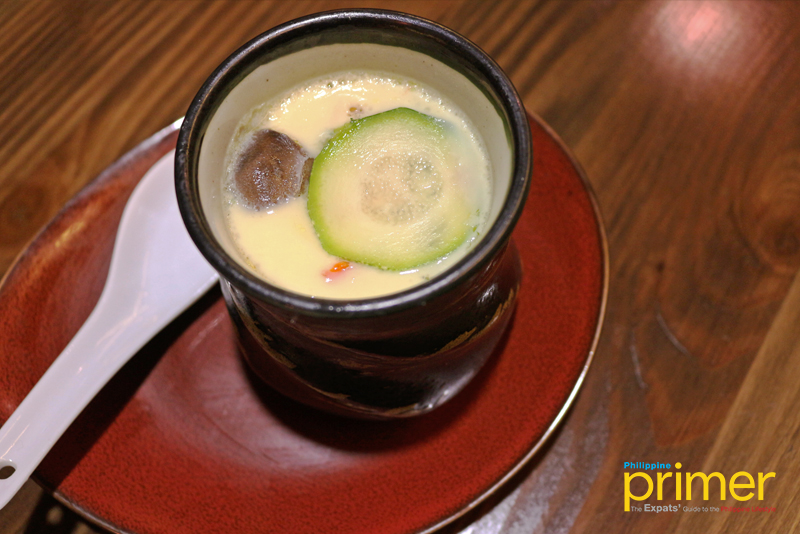 Chawanmushi with Cheese (Php 280) 
A recommend main dish you can start with is the Wagyu Beef Chahan (Php 480). This delish dish is made from fried rice with Wagyu beef that won't leave you wanting more as the flavors of the Wagyu are very present in every bite.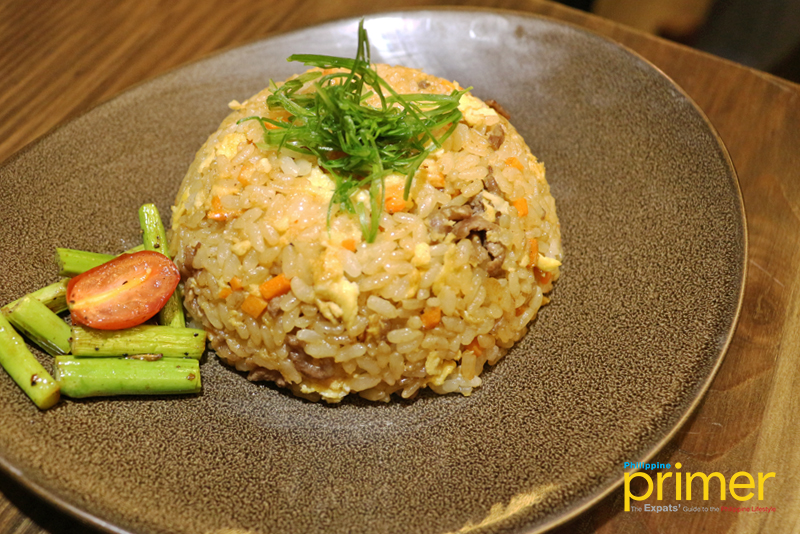 Wagyu Beef Chahan (Php 480)
Their Tempura Udon (Php 480) is worth the try as well. It is worth noting that the broth is not overpowering and perfectly blends in with the other ingredients. Sen-Ryo's Tempura Udon consists of enoki and eringi mushroom, boiled egg, and of course, shrimp tempura.
Tempura Udon (Php 480)
The restaurant uses only the freshest ingredients imported from Japan and are prepared with the utmost care, passion, and artistry.
Sen-Ryo's interiors are also something worth noticing. The interiors of the restaurant are inspired by nature that in fact, almost every detail from the plates to cutlery were carefully chosen to transform the space into one of elegance and simplicity.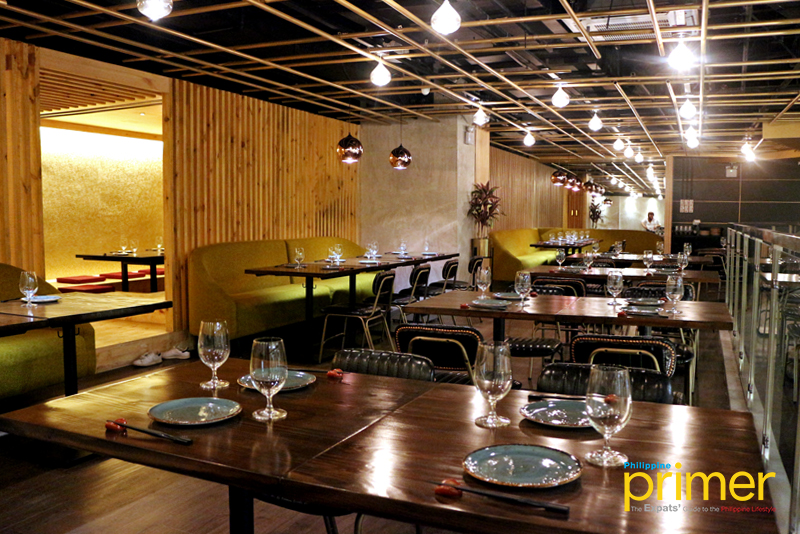 Sen-Ryo also highlights the horigotatsu rooms that feature traditional Japanese tables with a recessed floor beneath them.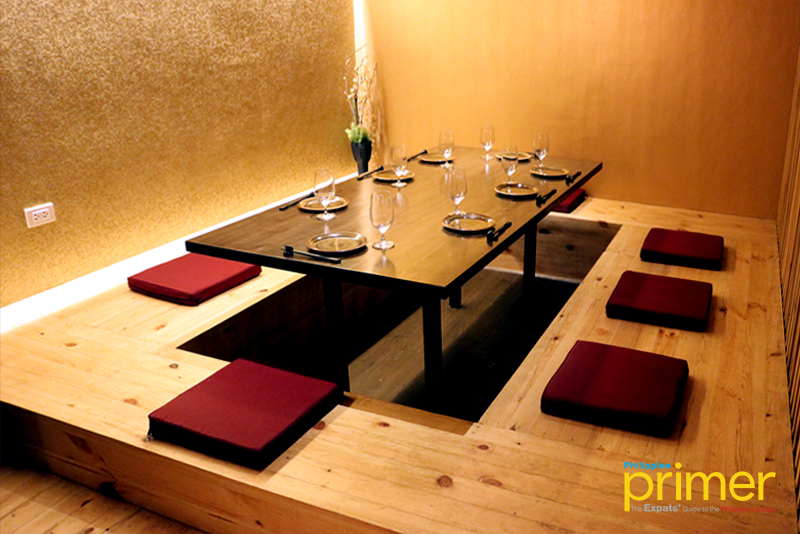 Sen-Ryo's horigotatsu room
In all, dining at Sen-Ryo will surely take you on a trip to Japan without having to leave the country!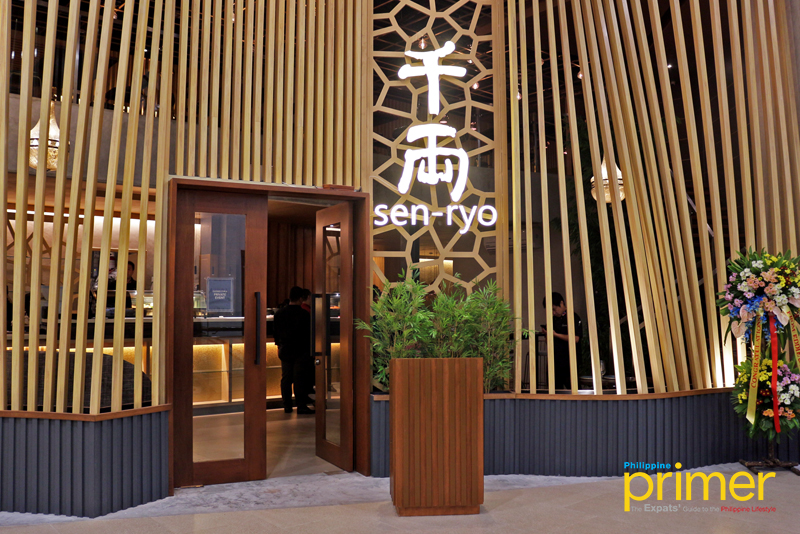 Apart from their branch in the Philippines, Sen-Ryo can also be found in Hong Kong, Shanghai, and of course, Tokyo.
How to get here
Sen-Ryo is located on the Ground Level of The Podium.
By car: Take EDSA to Ortigas. Make a right at Guadix Drive then follow ADB Avenue. The Podium is on the right side of the road.
By commute: Take the MRT to Ortigas Station. Walk to The Podium through SM Megamall.
---
Written by Feliz Bueno

G/F The Podium Mall, 12 ADB Ave, Ortigas Center, Mandaluyong City