Menya Kokoro: Tokyo's #1 Mazesoba Is Now in Uptown Mall
Craving for Japanese food? Look no further than Menya Kokoro in Uptown Mall, Fort Bonifacio! 
The restaurant is hailed as Tokyo's #1 Mazesoba—the first of its kind in the Philippines.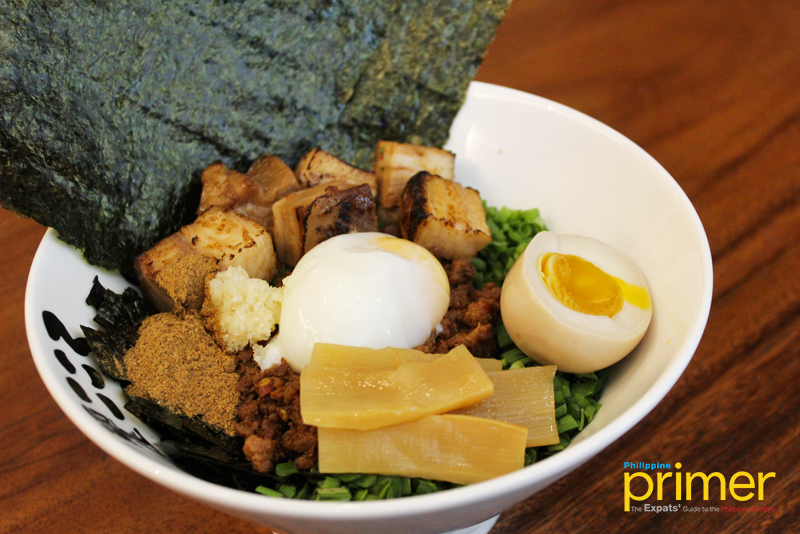 Menya Kokoro is the first of its kind in the Philippines
Menya Kokoro is the brainchild of Chef Takuma Ishikawa, who opened the first Menya Kokoro in Japan back in 2013. Just a year later, it already won the Best Mazesoba Award—there's truly something special about this bowl that you wouldn't want to pass out on!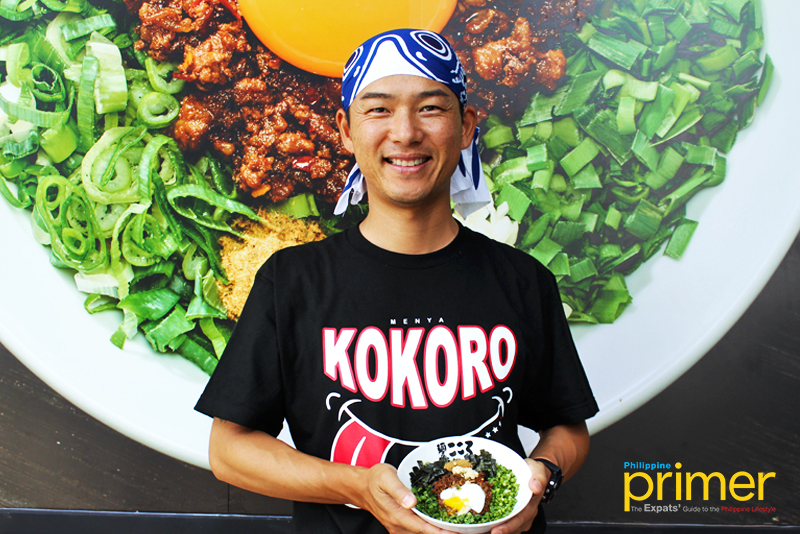 Menya Kokoro's Founder, Chef Takuma Ishikawa
Mazesoba translates to "mixed noodles" and is technically ramen—only, it doesn't have broth. This is perfect for ramen lovers who are looking to try something new!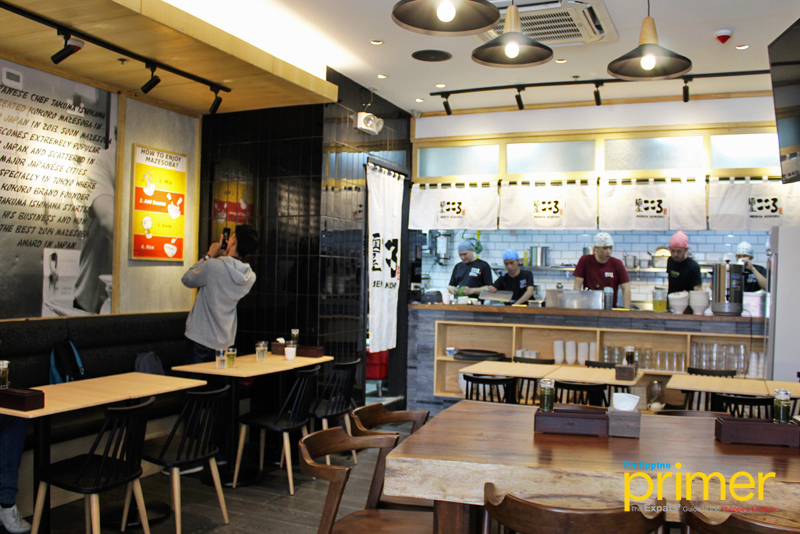 To enjoy this unique dish, they have a few steps that you need to follow to fully revel in the dish. First, mix the ingredients inside the bowl then add in their special sauce (you can add as much as you like). Next, mix it in to fully incorporate the sauce with the ingredients—then slurp!
Once you're done eating the noodles, ask the staff for a bowl of rice, and they will gladly give you a free portion. Mixing the rice with the remaining sauce is an unexpected yet very delicious treat. It's a unique way to top off the meal!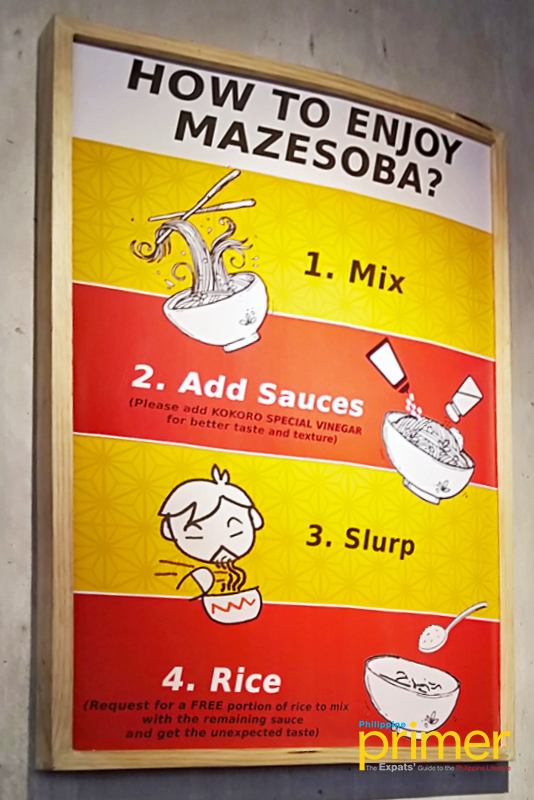 Here's a quick guide on how to enjoy the Mazesoba!
Menya Kokoro has a variety of Mazesoba that you can enjoy, coming in spicy and non-spicy. For those who are fans of spicy dishes, they have levels that you can choose from ranging from mild to extra spicy. All of their Mazesoba comes with a bowl of delicious Mushroom Shoyu Soup and a portion of rice. 
The restaurant's original Mazesoba, the Tokyo Mazesoba (Php 350) uses a base made of chicken broth cooked for about six to eight hours. This variant has a few note-worthy ingredients, such as small pink shrimp or Sakura Ebi and mackerel powder. It's topped with nori, garlic, pork sauce, soft-boiled egg, among others.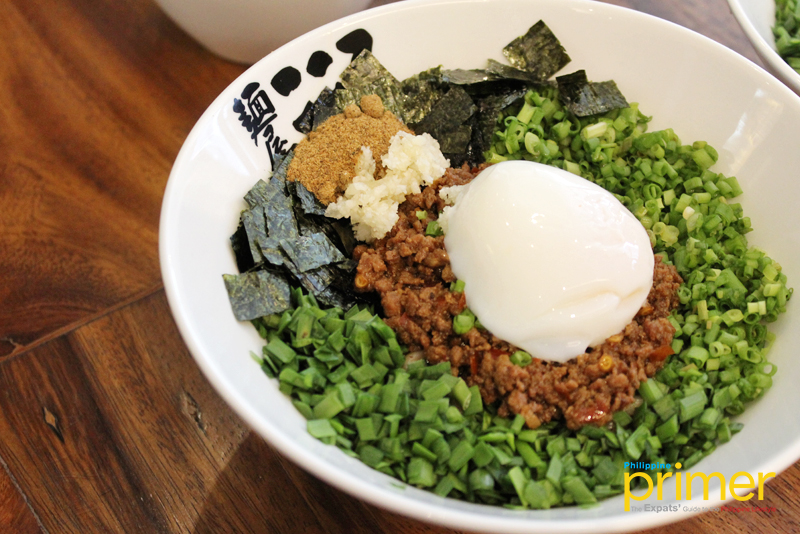 Tokyo Mazesoba (Php 350)
If you're a cheese lover, consider trying their Cheese Mazesoba (Php 430). The bowl's highlight is the generous serving of mozzarella cheese layered on top of the egg, bringing a surprising taste anyone would enjoy. It's best to dig into it while it's fresh from the kitchen so that the flavors will mix really well.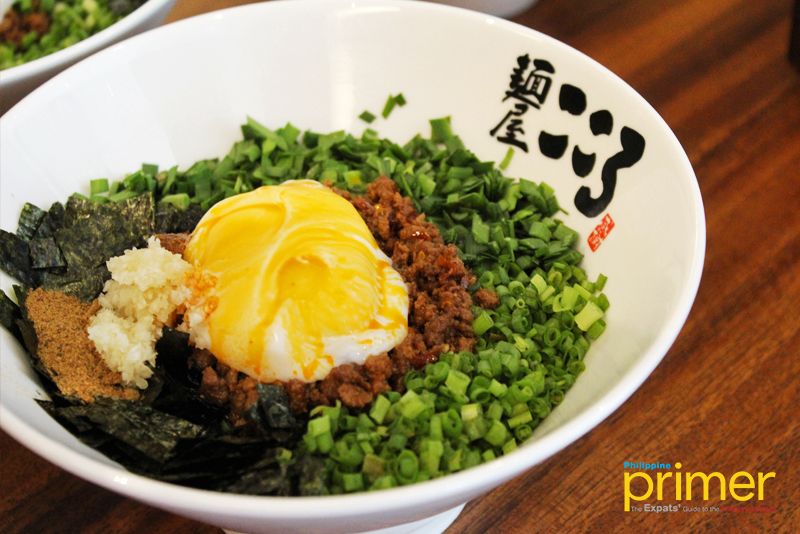 Cheese Mazesoba (Php 430)
Their Zenbu Mazesoba (Php 470) is the closest that they have to ramen since it has similar ingredients. It's almost the same as their Tokyo Mazesoba, with the addition of bamboo shoots (menma), braised pork belly (chashu), and ramen egg (ajitama).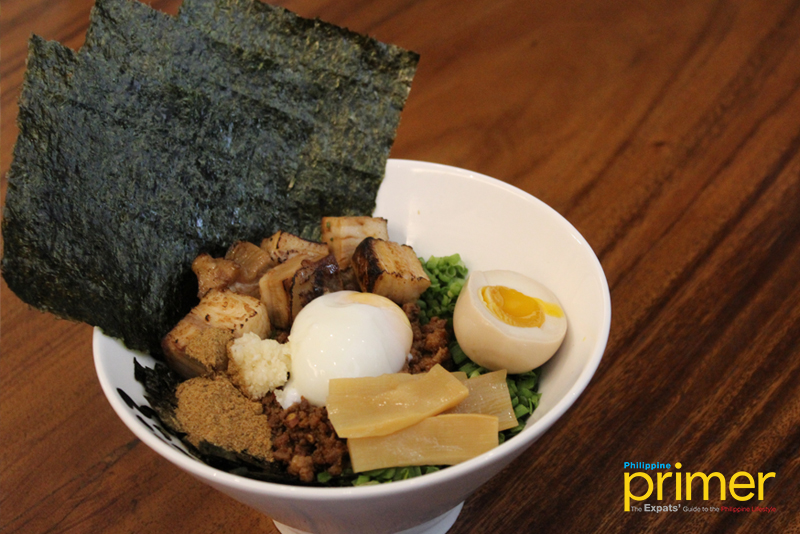 Zenbu Mazesoba (Php 470)
Whichever Mazesoba bowl you pick, it will surely be an experience that you soon won't forget. Apart from their Mazesoba, they also have side dishes like Gyoza, Takoyaki, and Karaage!
Don't miss out on the chance to try out Tokyo's #1 Mazesoba! Menya Kokoro is currently on their dry run but they will officially open on July 12, 2019.
Visit Menya Kokoro at the 3/F of Uptown Mall,  36th st. cor. 9th ave., Fort Bonifacio, Taguig City. They are open from 10 a.m. to 10 p.m. For inquiries, you may call 0919-001-9392 or visit their Official Facebook page.
How to get here
From Bonifacio High Street, head north on 9th Avenue towards Lane P then make a right at 32nd street. Make a left onto 11th Avenue and head straight. Menya Kokoro is located on Uptown Mall's 3rd floor. 

For those with private vehicles, you may park at the mall's basement parking as well as the parking space located at Uptown Parade. 
---
Written by Feliz Grace Bueno
General Information
3/F Uptown Mall, 36th st. cor. 9th ave., Fort Bonifacio, Taguig City
0919-001-9392
10 a.m. to 10 p.m.