JM's Taste of Utsunomiya in Makati: Budget-Friendly Japanese Eats
There is a city in Japan known for its gyoza named Utsunomiya, home to dozens of different recipes and inspirations. From here comes the special gyoza (with other Japanese favorites) restaurant in Makati: JM's Taste of Utsunomiya.
Gyoza is a meat and vegetable dumpling consists of ground pork, chives, green onion, cabbage, ginger, and garlic dipped in soy sauce and sesame oil. Normally served as a side dish, gyoza could be pan-fried, deep-fried, or boiled.
JM's Taste of Utsunomiya used to be a food delivery service as well as a commissary for frozen foods.
They opened the first restaurant in San Isidro, Makati in January 2018, which is their main branch that is open daily except on holidays. Their second branch is in Dela Rosa Car Park 1, which is open only on weekdays for dine-in and take out orders.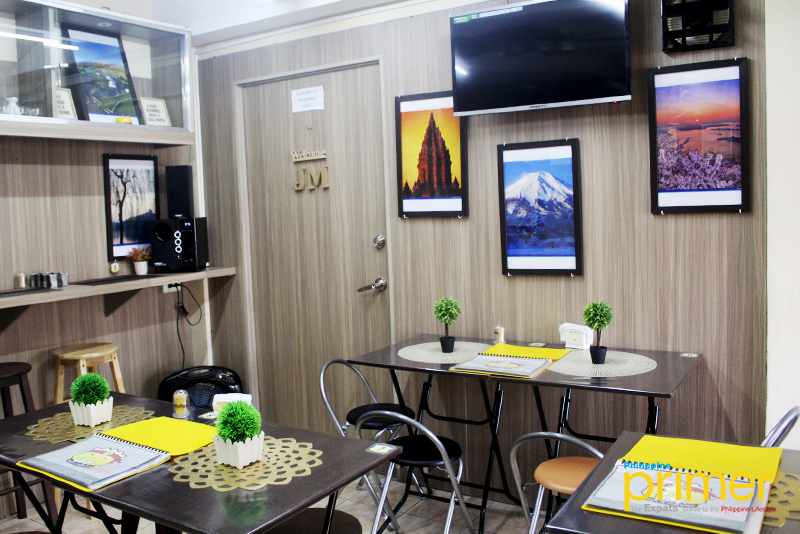 All the dishes in the menu are created by Judith Tsuchida from her experience living in Japan and passion for cooking. Other than the dishes themselves being created from local fresh raw ingredients, she mixes her own sauces!
Their wide menu contains the basic B-Kyu Gourmet, which describes Japanese casual soul food. This includes their specialties: gyoza, korokke, karaage, and yakisoba.
JM's crispy gyoza (Php 138) is paired with their special vinegar and soy sauce mixture making it savory and delectable. Each gyoza is four parts vegetable and only one part meat—a uniform in Utsunomiya, says Tsuchida.
Both pan-fried and deep-fried gyoza are available with a choice of salad or rice.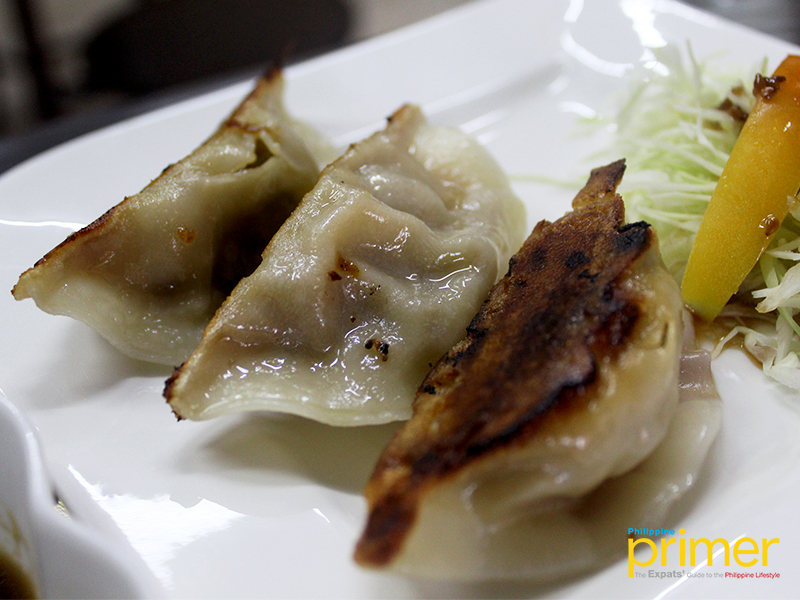 Three pieces Yaki Gyoza with Salad (Php 138)
Korokke or Japanese Croquette is one of Japan's well known deep-fried dish with potatoes. The alternating textures of soft and crunchy play well with JM's sweet homemade korokke sauce.
Using marinated chicken breast, JM's karaage is breaded with cornstarch and is cooked upon order. Squeeze the lemon on your chicken then dip it in mayonnaise, a widely used condiment in Japan and a recommended pairing for karaage.
Three pieces Korokke and three pieces Karaage with salad platter is only Php 178.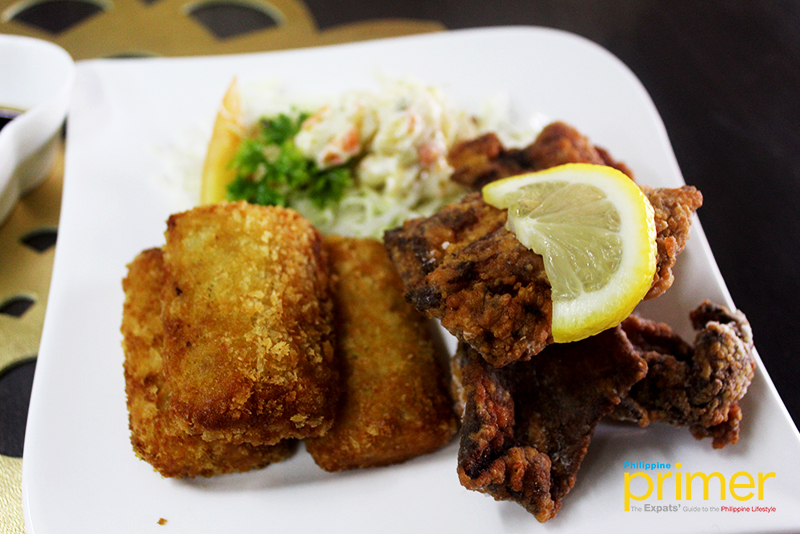 Three pieces Korkke and three pieces Karaage with Salad (Php 178)
Finally, their yakisoba (Light Php 98 / Hearty Php 168) is made with house blend yakisoba sauce, fish sausage, cabbage, and topped with an egg. The sweet and savory noodles with the light meat and vegetables make a very hearty meal.
Try mixing the runny egg on the noodle for an enhanced taste!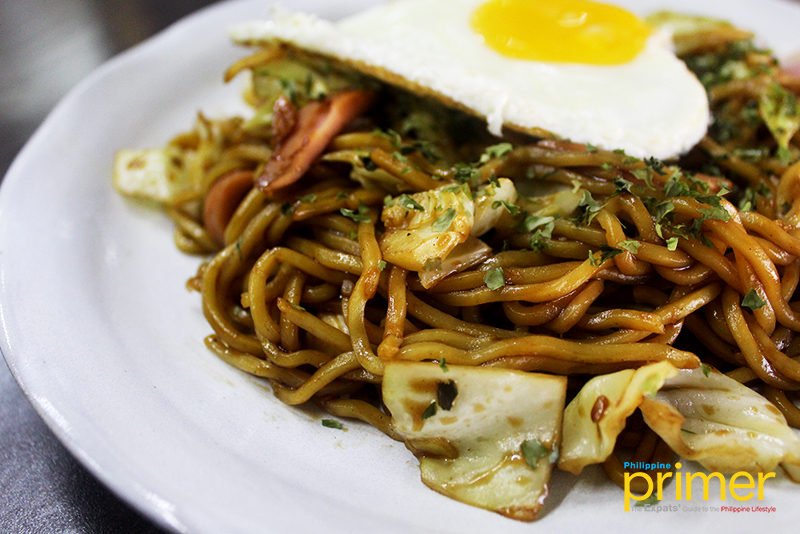 Yakisoba with Fried Egg (Light Php 98, Hearty Php 168)
JM's still offers their frozen foods such as the gyoza, korokke, karaage, and katsu for customers wanting to cook their own. The set includes cooking instructions and homemade sauces. They can also deliver your orders to your home or offices by calling 02-838-2281.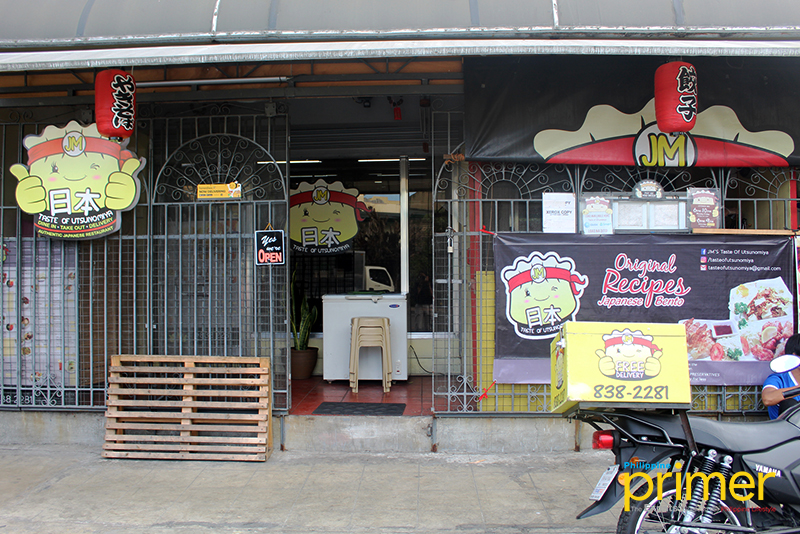 No one would have known that this humble restaurant in Makati would grow a small cult following of foodies! Many have been talking about their non-greasy gyoza, their sweet yakisoba, and their home blend sauces that will always be worth a try.

2419 Morse Street, Brgy. San Isidro, Makati City

tasteofutsunomiya@gmail.com

G/F Dela Rosa Car Park1, Dela Rosa St., Makati City
Restaurant Menu
You can scroll the image left and right.