Wabi-Sabi and Ikigai in Makati Serve Vegetarian Ramen and Kakigori
Have you ever wondered how vegetarian ramen could taste different? Well, this restaurant in Makati Central Square serves them, but you won't be able to notice it at all!
In traditional Japanese aesthetics, wabi-sabi refers to a world view of acceptance of transience and imperfection—which the ramen restaurant Wabi-Sabi stands for in making their delicious vegetarian ramen, among other dishes.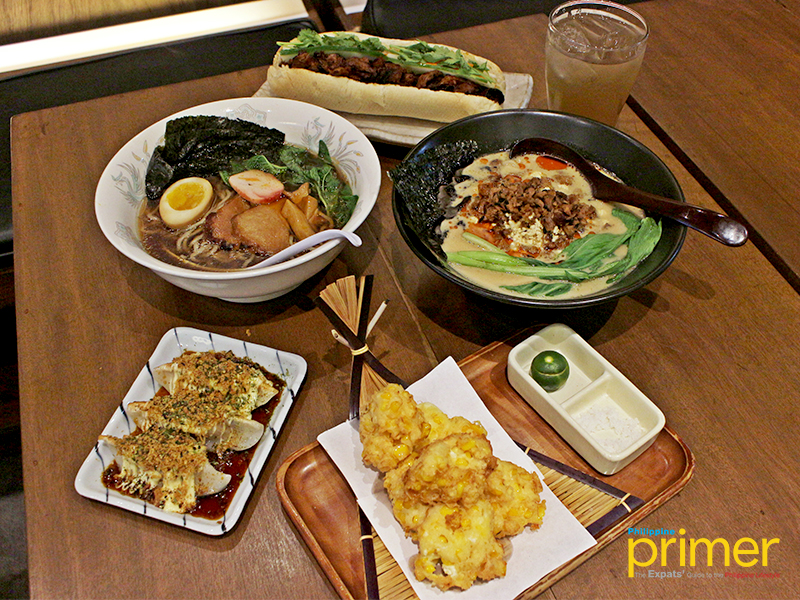 The full-bodied Shoyu Ramen (Php 190), made with boiling vegetables and shiitake mushrooms, has a sharp taste that will take you by surprise. It is topped with generous pieces of high-quality veggie meat, completing this mouthwatering bowl.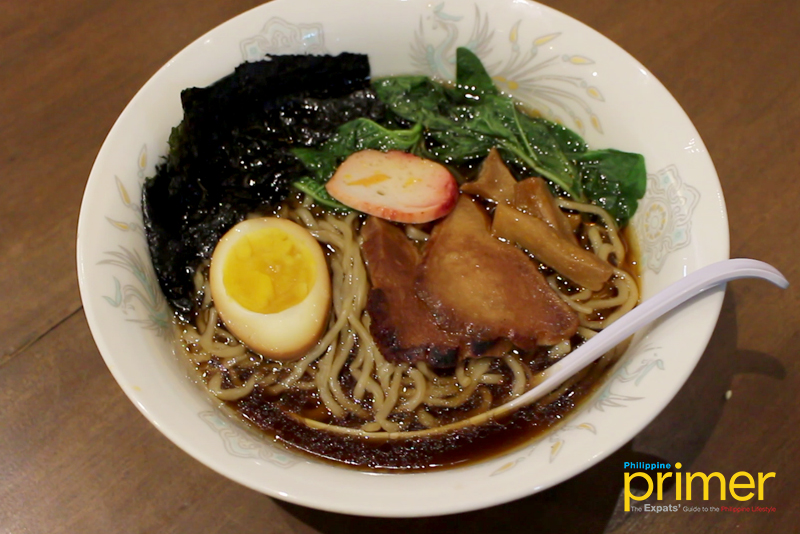 Shoyu Ramen (Php 190)
Pair this with Wabi-Sabi's unique and interesting creation, the Okonomigyoza (Php 85), which is a plate of juicy vegetarian gyoza covered with the usual okonomiyaki toppings of sweet sauce, tangy Japanese mayonnaise, green seaweed powder, and bonito powder.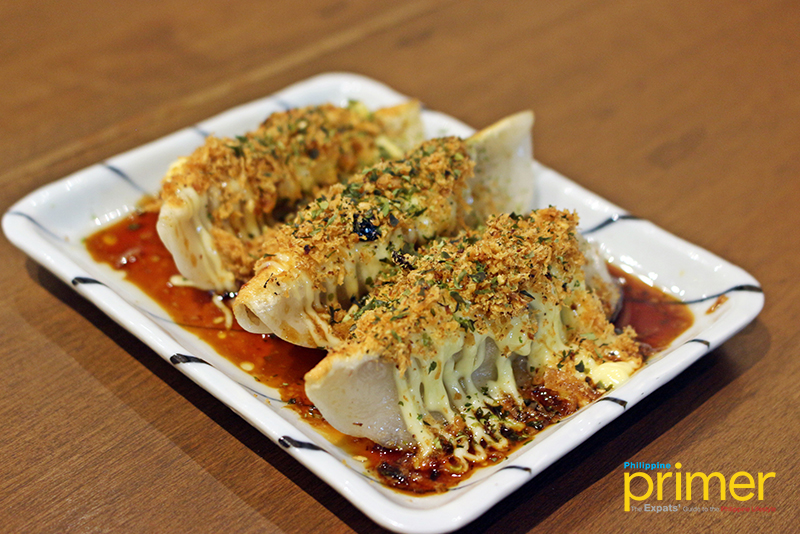 Okonomigyoza (Php 85)
Since opening early this year, their Tantanmen Ramen (Php 220) has been getting attention even from the regulars of Little Tokyo. They've hit the right depth, heat, and tang of a regular tantanmen while only using vegetable broth with natural oils and spices!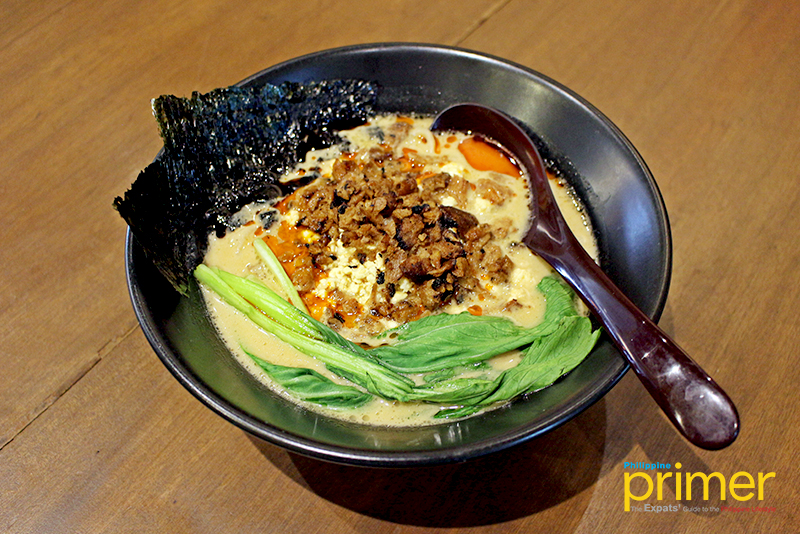 Tantanmen Ramen (Php 220)
On the side, have some Sweetcorn & Cheese Tempura (Php 95) for a balance of flavors, hitting you with the complex sweet, sour, and salty taste in creamy and crunchy tempura balls.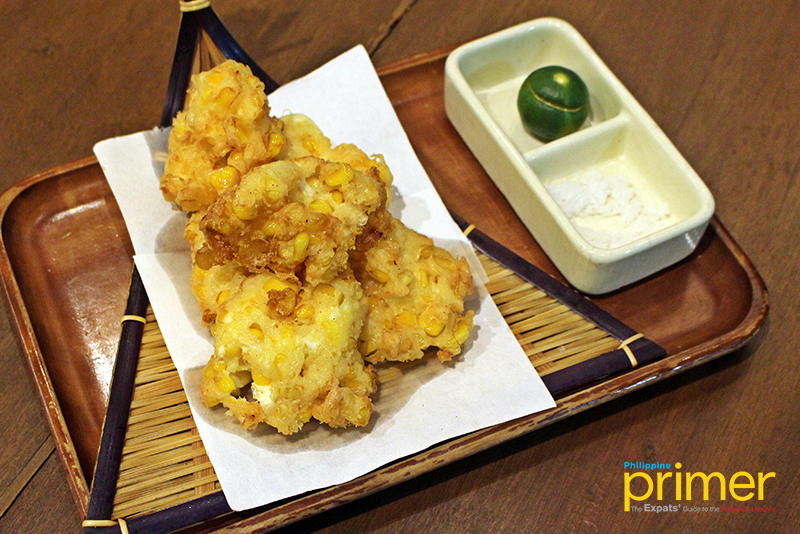 Sweetcorn & Cheese Tempura (Php 95)
The owner, Ibarra Padolina, initially established Wabi-Sabi as a noodle house with a branch in Quezon City and has personally handled the recipes in the menu. Not only ramen, but he has also included other Asian favorites he encountered in his travels such as the Banhmi (Php 170 whole/ Php 85 half) and Viet Pho (Php 170).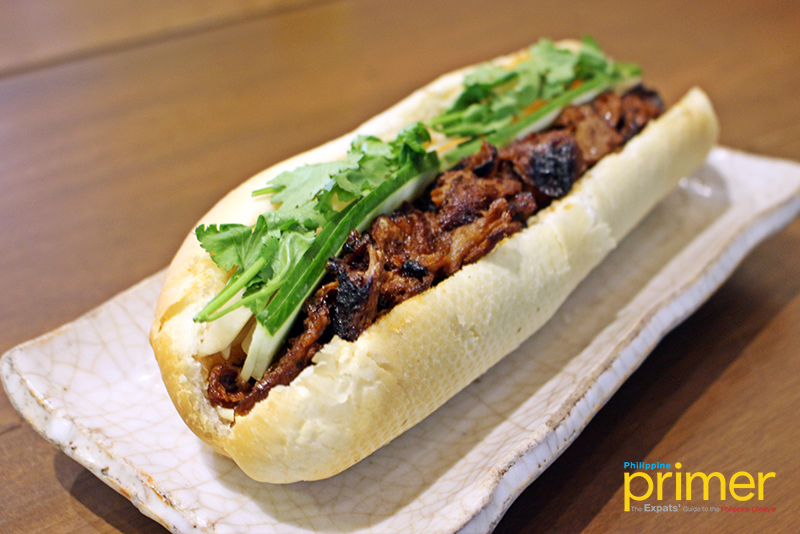 Banh mi (Php 170 whole)
Sharing the restaurant space with them is Ikigai, a dessert shop mainly offering kakigori or Japanese shaved ice topped with sweet and fresh fruits.
One of their bestsellers is the sweet and creamy Ichigo (Php 210 solo/ Php 290 sharing) with its milk ice and fresh strawberries, topped with vanilla ice cream.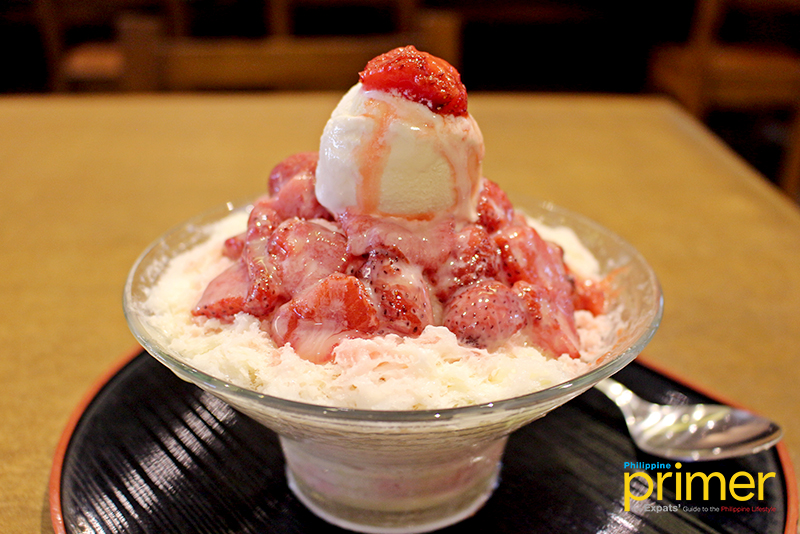 Ichigo kakigori (Php 210 solo)
Another bestseller is the traditional Matcha (Php 210 solo/ Php 290 sharing), topped with a drizzle of cold matcha syrup and ice cream, azuki, and chewy mochi.
They also make their own vegetarian ice cream that is deliciously incomparable with its regular counterpart!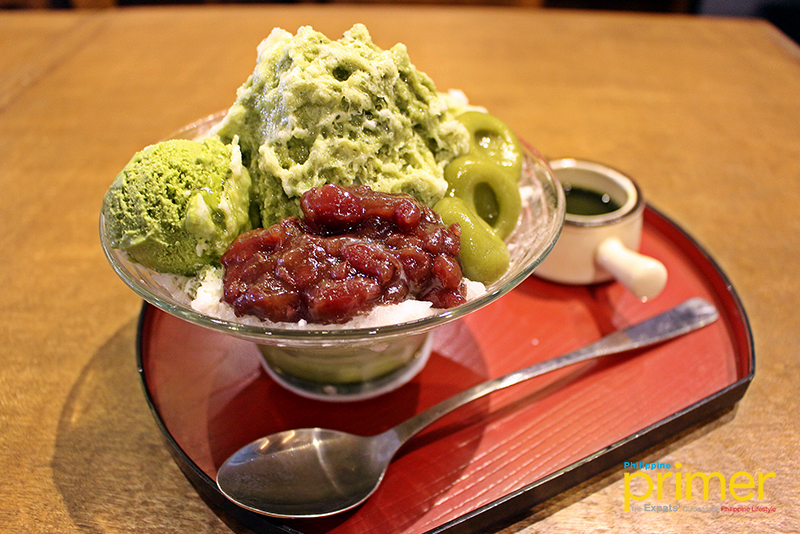 Matcha kakigori (Php 210 solo)
Coffee and tea drinkers can also come together at Ikigai, where they brew exquisite Matcha Espresso (Php 150) to match your meals from Wabi-Sabi.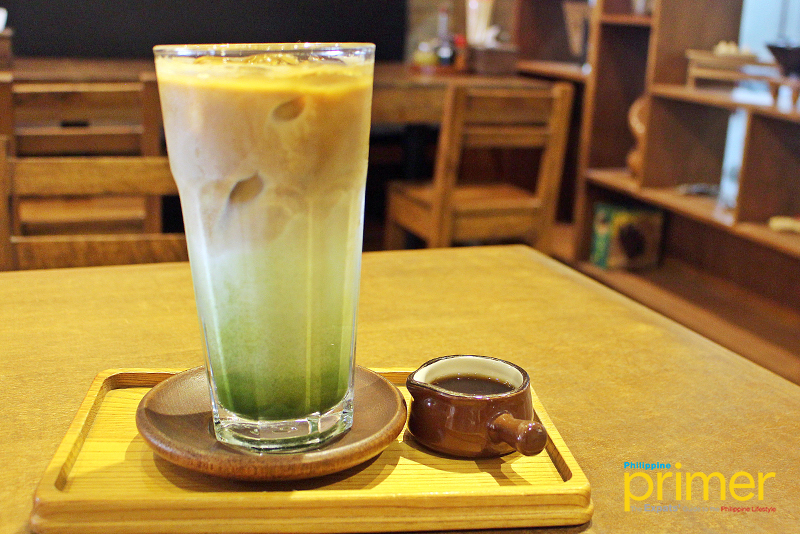 Iced Matcha Espresso (Php 150)
A straightforward menu and simply bare-looking interiors—Wabi-Sabi and Ikigai surely make their name in the Little Tokyo area with their delicious bowls of vegetarian ramen and bold twists to Japanese favorites.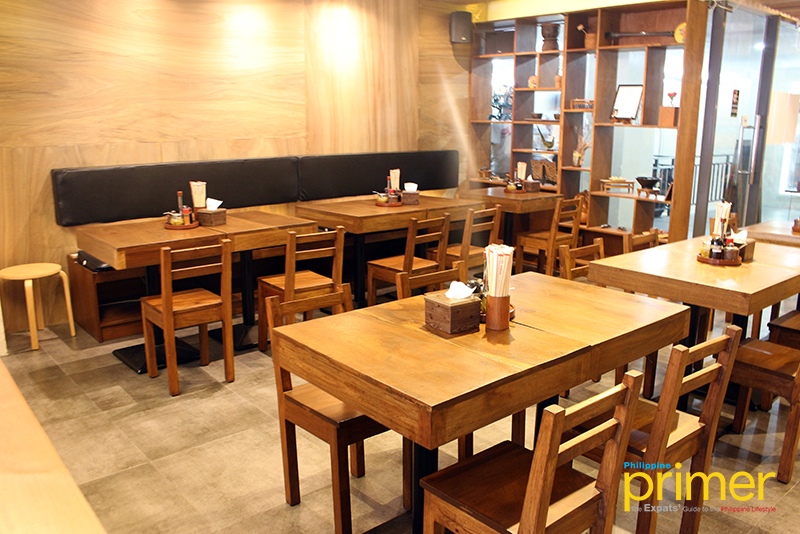 How to get here
Wabi-Sabi is a restaurant at the upper ground floor of Makati Central Square in Chino Roces Ave., Makati City.
When commuting, use the MRT3 and alight in Magallanes Station, Southbound side of EDSA, take a jeepney going to "Kayamanan C". Makati Cinema Square will be on the right.
When driving, you can use Arnaiz Ave., keep right on a small one-way road towards The Beacon, and you'll arrive at the parking area behind the mall.
---
 This first appeared in Philippine Primer Japanese Magazine's July 2019 issue. 

Unit 4, UG Makati Central Square, Fernando St. cor. Chino Roces Ave., Makati City
Restaurant Menu
You can scroll the image left and right.