JAPAN TRAVEL: Yakitori Tecchan in Musashino, Tokyo — Unglamorous yet Charming Local Nightlife Spot
JAPAN TRAVEL: Yakitori Tecchan in Musashino, Tokyo — Unglamorous yet Charming Local Nightlife Spot
For a good taste of local nightlife, Yakitori Tecchan is one of the go-to places for many local professionals and expats in Tokyo.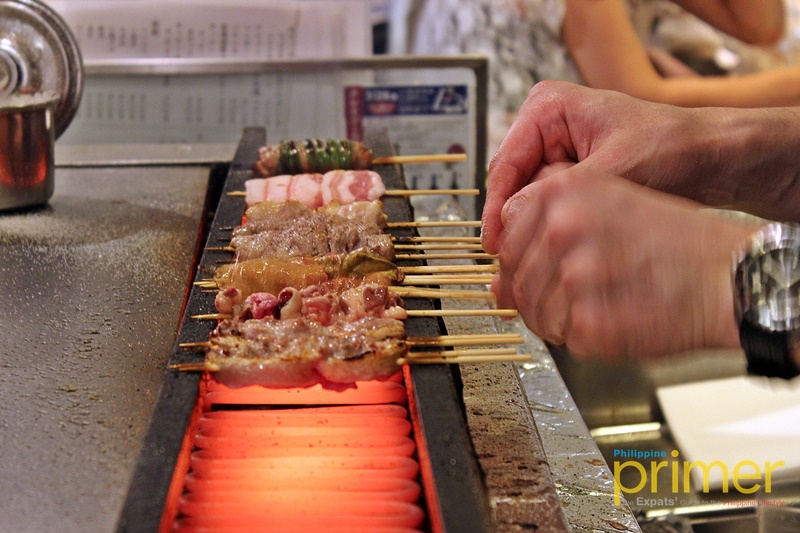 Situated in Harmonica Yokocho, Yakitori Tecchan is unglamorous, but it exudes a special kind of charm amid the bustling crowded bar. The chaos itself is the charm—a bustling no-fuss crowd that will easily make you feel like you belong. The crowd is diverse—local professionals, expats, and easygoing foreigners. It's all about enjoying the simple food and drinks that this bar offers, the relief, the temporary diversion from stress.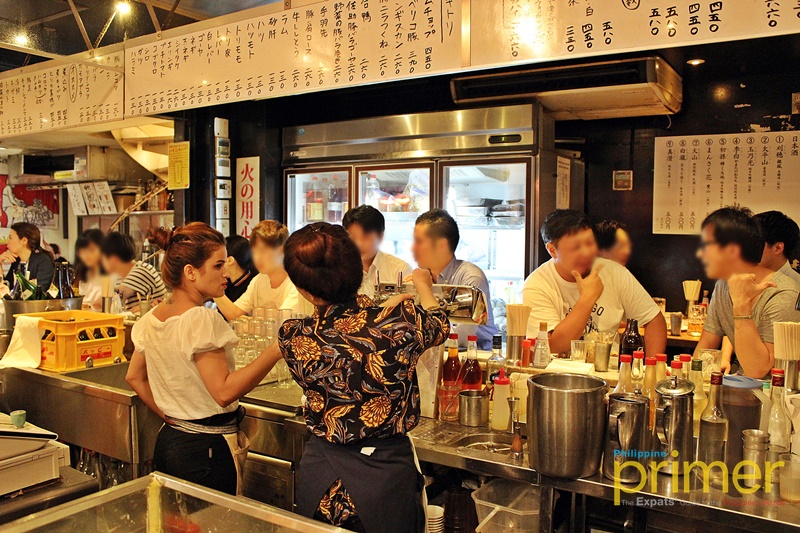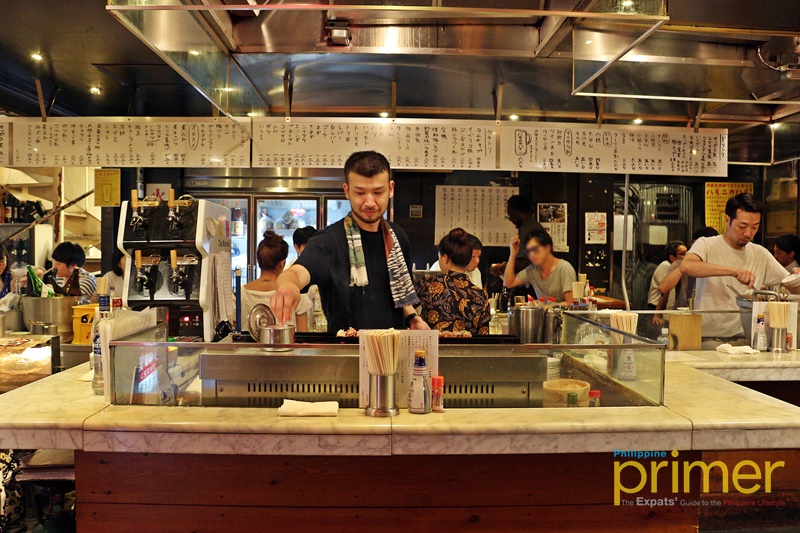 There is a grilling counter right in the middle of the bar and facing the alley, luring customers with the aroma of various meat being grilled. Besides yakitori (skewered chicken) like chicken wings (¥260), there are different skewered meat and vegetables to try, like okra wrapped in pork belly (¥260), and grilled cherry tomatoes (¥130).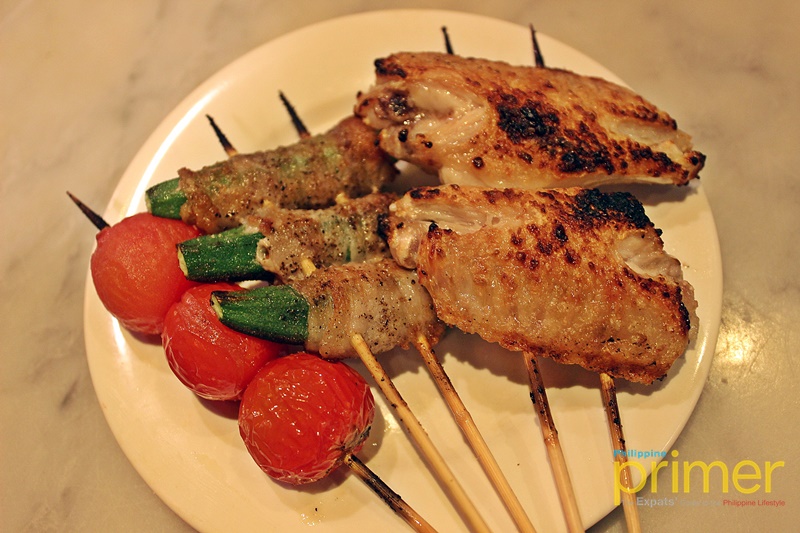 Grilled Cherry Tomatoes (¥130), Okra Wrapped in Pork Belly (¥260), Chicken Wings (¥260)
There are also other dishes like nikomi or pork and beef innards stew (¥450), with robust flavors that can perfectly complement a glass of beer or shochu.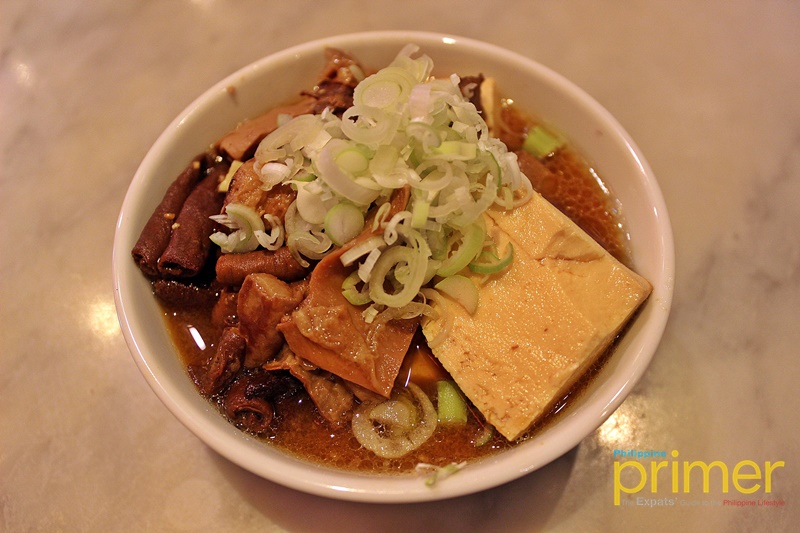 Pork and Beef Innards Stew (¥450)
For alcohol drinkers, not to be missed is their Hoppy Set, which highlights Japanese beer Hoppy with low alcohol content. The set includes a shot glass of shochu (to boost the alcoholic kick), a glass of ice, and one beer glass where you're supposed to mix them together. This is a very common drink set in izakayas and small pubs in Japan.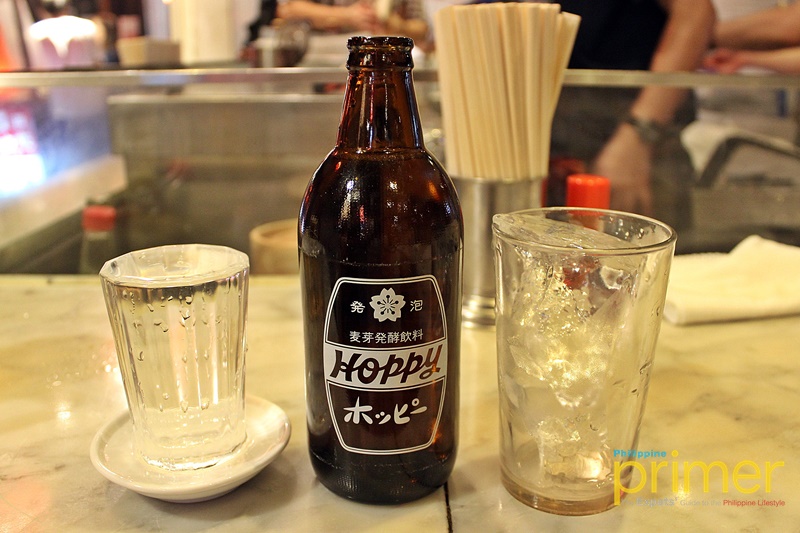 Hoppy Set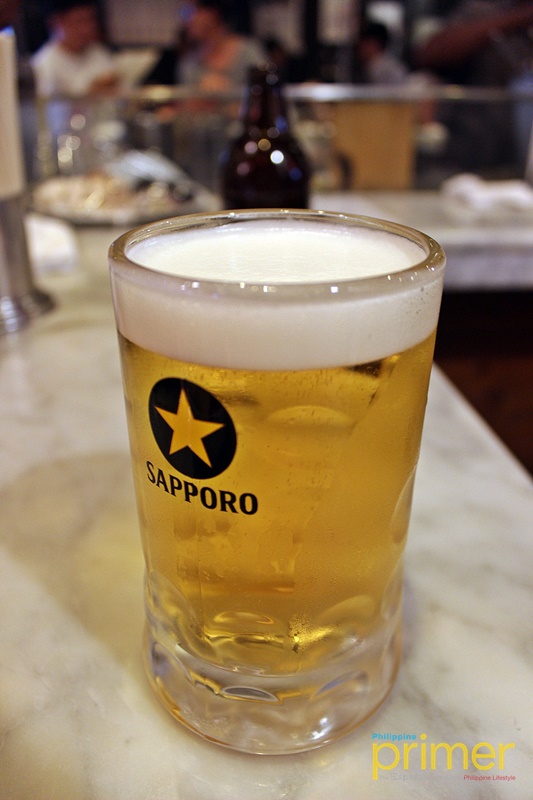 Sundown signals the start of enjoyment at Yakitori Tecchan. When you come here during peak hours, the whole place is very much alive and buzzing. Looking at the crowd, you won't even be able to tell the groups apart. The place can get packed with people, and yet everybody is comfortable. Who knows? You might just leave the place with a new friend or two.
Also read: Harmonica Yokocho in Musashino, Tokyo: Hidden Treasure Trove of Food and Nightlife
---
Written by Rei Leaño
This first appeared in Philippine Primer English magazine's Vol. 32 – November issue. 
Store Information
Harmonica Yokocho, 1-1-2 Honmachi, Kichijoji, Musashino-shi, Tokyo
+81422-20-6811
3 pm to 12 am (Mon to Fri); 12 pm to 12 am (Sat to Sun & holidays)
Cash only