Chatto Bites at Assembly Grounds: On-The-Go Japanese Favorites in a Bun
There is a new place in Assembly Grounds at The Rise, Makati where you can get your classic Japanese favorites in an easy to eat burger form! Introducing Chatto Bites, a newly-opened Japanese-inspired burger joint ideal for everyone on-the-go.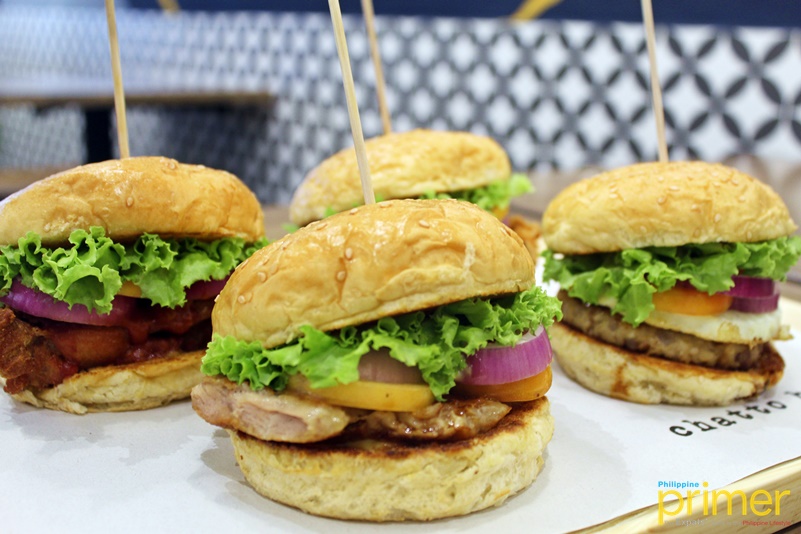 Chatto Bites' Original Burgers 
Who says burgers are just bun, patty, mayo, ketchup, and TLC (tomato, lettuce, cheese)? In Chatto Bites, there are four categories for their sumptuous and mouth-watering burgers—Original Burgers, Rice Burgers, Beef Burgers, and Special Burgers.
Under the category of Original Burgers are four varieties of chicken sandwiches elevated with the flavors of Japan. All of these come with their own special sauce and a generous serving of fresh lettuce, tomato, and onion.
Take a big bite of the Karaage Burger (Php 200) and enjoy the deep-fried chicken patty drizzled with wasabi tomato sauce.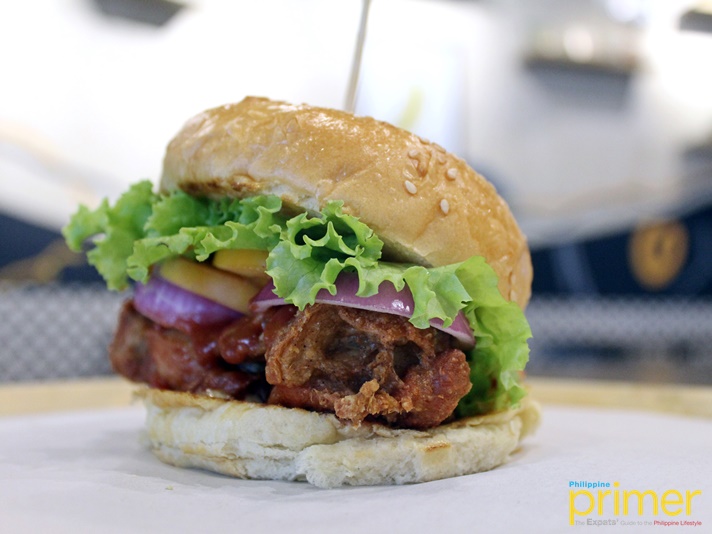 Karaage Burger (Php 200)
Everyone's favorite chicken teriyaki is now nestled between two perfectly toasted buns with Chatto Bites' Teriyaki Burger (Php 200).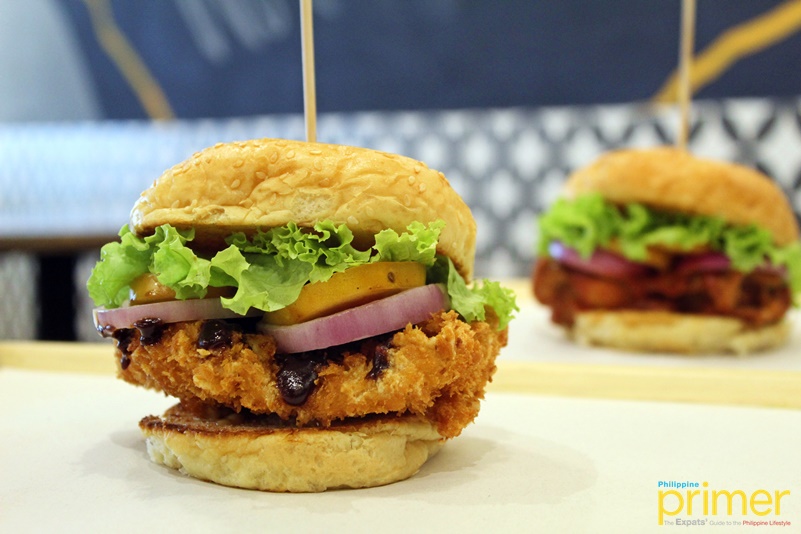 Teriyaki Burger (Php 200)
Their Miso Chicken Burger (Php 230) showcases the heavenly combination of chicken katsu and red miso sauce, which can be enjoyed as a snack or a quick meal.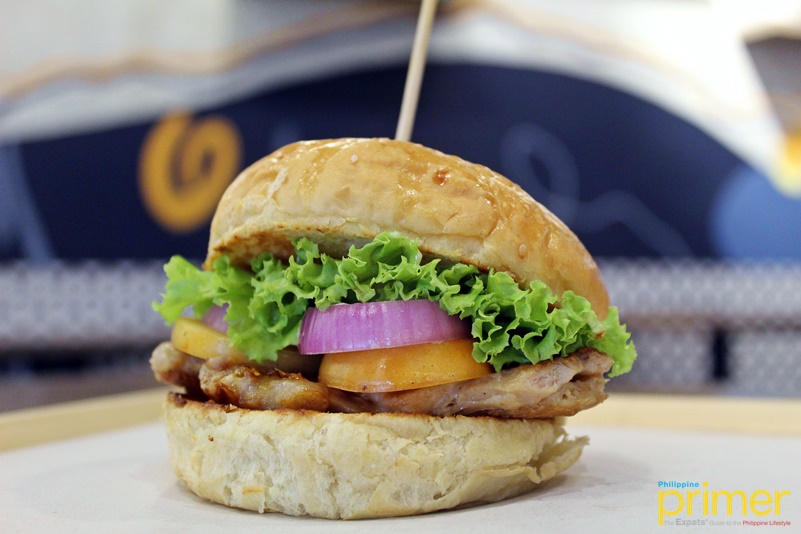 Miso Chicken Burger (Php 230)
Lastly, fans of tsukune or Japanese chicken meatball that is usually served in a skewer and eaten with egg will love its now simplified form—the Tsukune Tamago Burger (Php 230).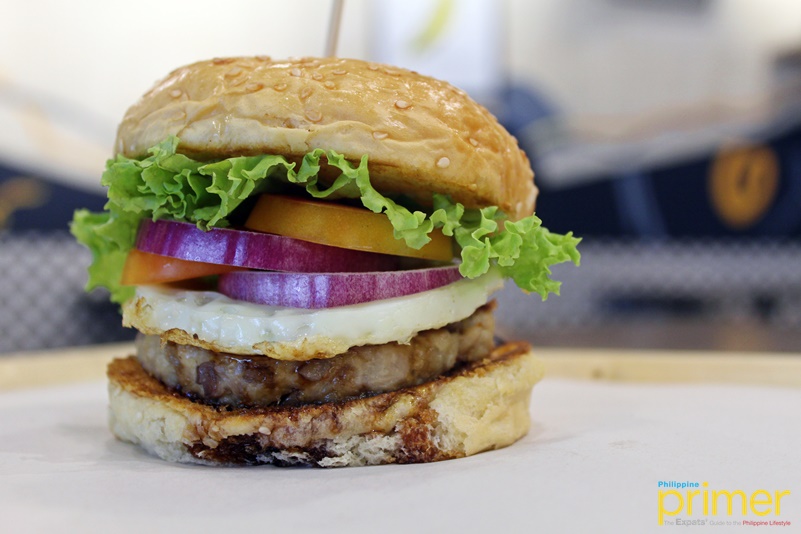 Tsukune Tamago Burger (Php 230)
The Rice Burgers, on the other hand, ditches the bread bun and uses sticky rice to sandwich all the party in between! 
Choose between Buta Kimchi Rice Burger (Php 180) or Yakiniku Rice Burger (Php 200), which both contain flavorful and tender meat. You'll be coming back for more!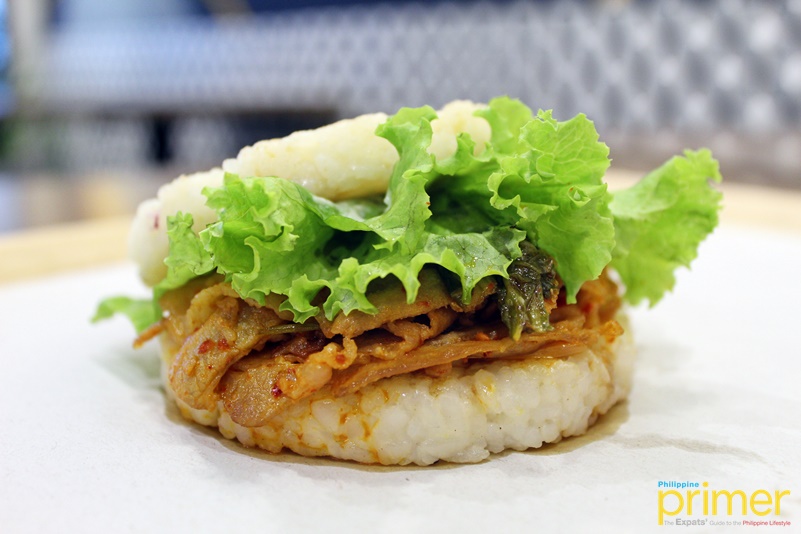 Buta Kimchi Rice Burger (Php 180)
For Beef Burgers, Chatto Bites uses the thick and juicy Japanese hamburg steak instead of the regular beef patty. Enjoy one with or without cheese. We're warning you, it's quite a mouthful!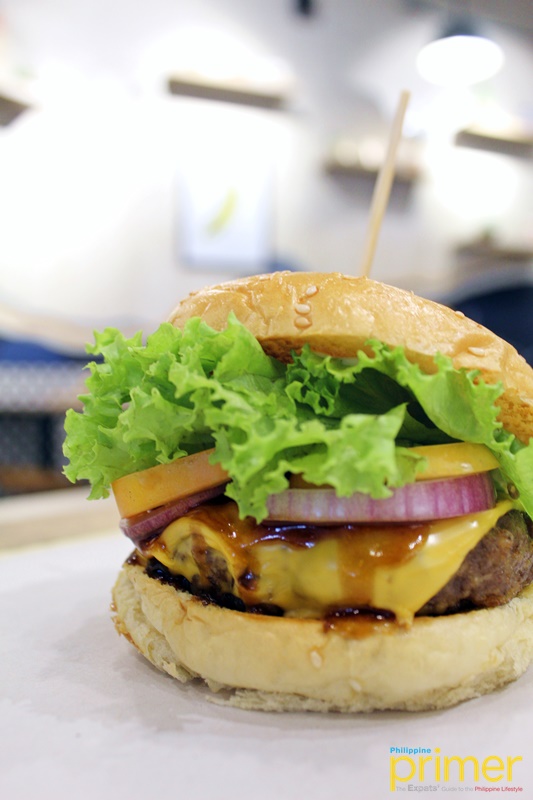 Beef Cheese Burger (Php 280)
Last among the burgers is the Special Burgers, which shows how versatile the food selection of Chatto Bites is even though it mainly focuses on burgers. Aside from chicken and beef, they also have fish and egg patties.
You may sample these with their Tachiuo Kabayaki Burger (Php 250), which contains deep-fried swordfish and Ahi Tuna Burger (Php 280) that has a unique lightly seared tuna topped with bell pepper sauce as the patty.
The Tamagoyaki Burger (Php 180), on the other hand, is a simple yet filling burger with thick Japanese omelet and red wine sauce in between buns.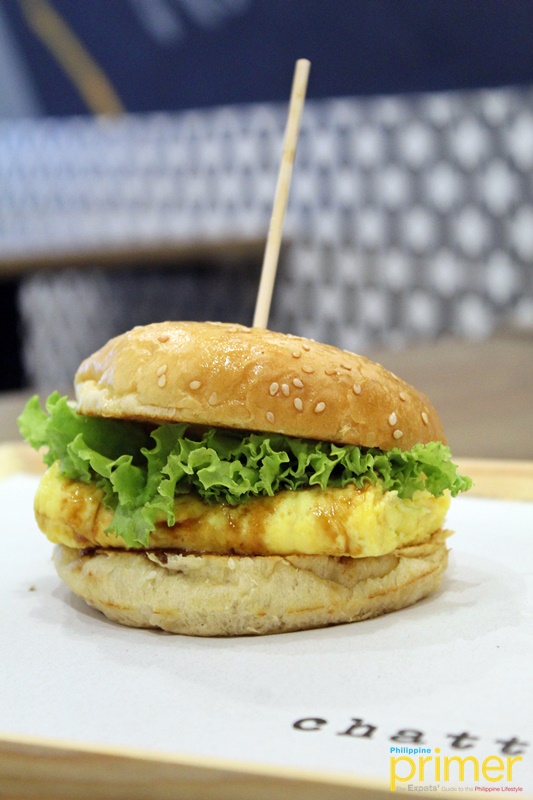 Tamagoyaki Burger (Php 180)
Rice meals are also offered in Chatto Bites. Much like their burgers, the rice meals feature classic Japanese favorites. Choose among Curry Rice (Php 180), Buta Kimchi (Php 200), Yakiniku (Php 220), and Hamburg Meal (Php 250). All are equally satisfying, tasty, and light on the budget.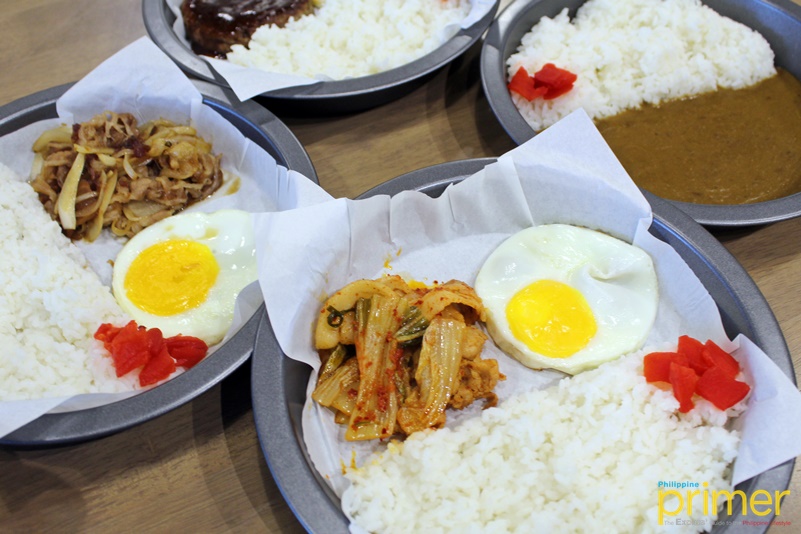 Despite being a burger joint, Chatto Bites also offers rice meals to their diners
Additionally, sides and beverages are available to add to your meal.
Also read: Ikomai and Tochi Desserts in Salcedo, Makati: Home to Japanese street and comfort food
The owners of Chatto Bites describe the joint as homey and laid back, hence their tagline "Take it easy." This vibe transcends to their interior, which can be described as youthful and minimalistic with a touch of industrial.
Peep the pop culture pieces found in their shelves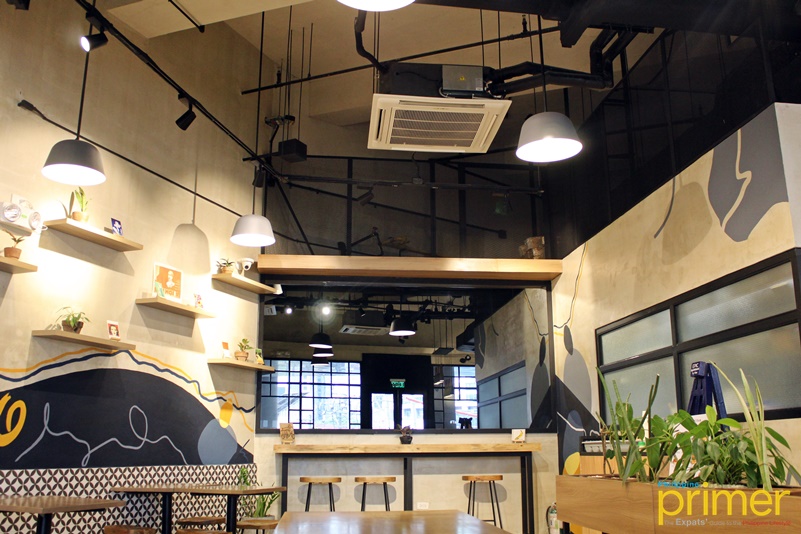 The chill and hip burger joint can seat up to 35 people
When hunger strikes, grab a burger (or two) at Chatto Bites located on the 2nd floor of Assembly Grounds!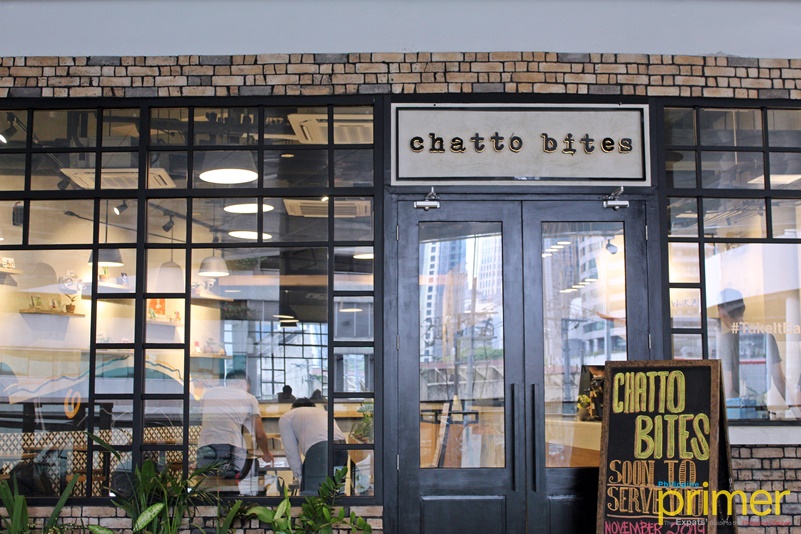 Also read: Assembly Grounds at The Rise Is an Intimate Community Hub in Makati
How to get here
Chatto Bites is located at Assembly Grounds at The Rise, which can be found along Malugay Street and is directly connected to The Rise Makati.
By car: From Landmark Makati, head north until you see Makati Ave and then turn right. Once you pass the Development Bank of the Philippines, turn left and then right just after BPI. From there, turn onto Malugay Street.
By public transport: From Ayala Triangle, ride the jeepney bound to Washington. This route will take you to the back entrance of Assembly Grounds.
---
Written by Teresa Gatmaitan
General Information
2/F, Assembly Grounds at The Rise, Malugay Street, Makati City
02-7752-1756
11 a.m. to 10 p.m.