Araya Ramen & Sushi Bar in Makati: Experience dining in the sushi bars of Tokyo
Located at a corner of Dela Rosa Car Park 1 in Makati, Araya Ramen & Sushi Bar is a considerably small restaurant that's bursting with delicious offerings. It is led by Chef Araya Ozeki, a Yokohama native who has been in the Philippines for 30 years. You can find him at the restaurant every day efficiently making every sushi by hand. He also oversees the making of every bowl of ramen, which is also the restaurant's specialty.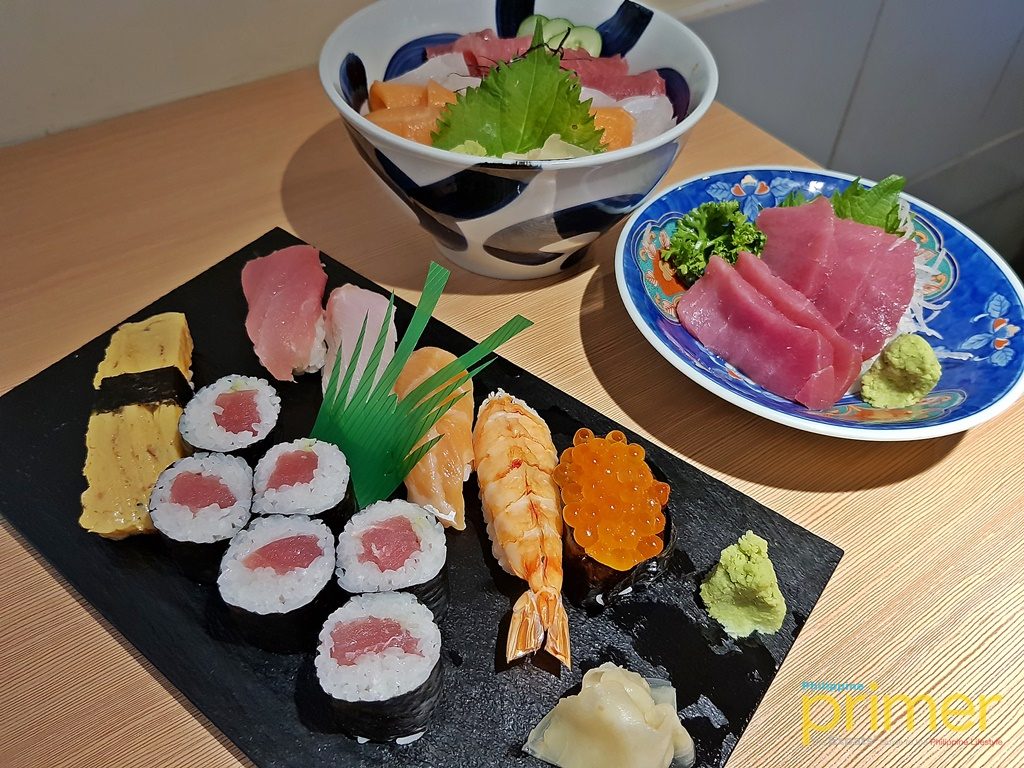 Dining here will make you feel like you're dining on the streets of Tokyo, where sushi bars like Araya Ramen & Sushi Bar are very common. Although small, these sushi bars attract many customers, including businessmen, because of their discreet and laidback atmosphere.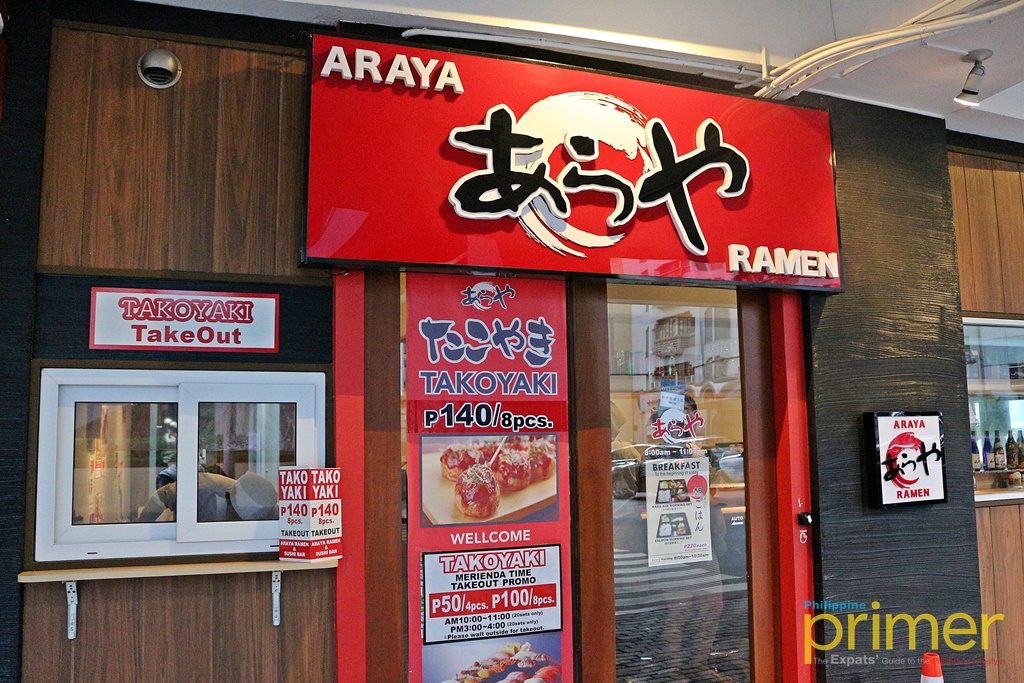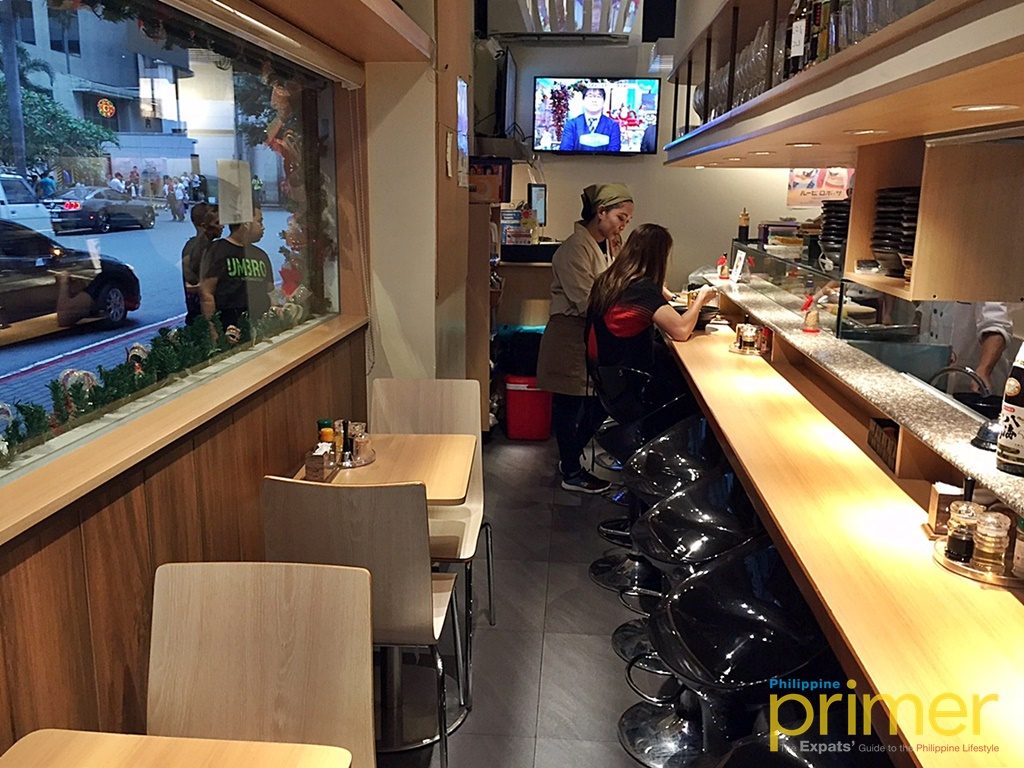 The main specialties of the restaurant are delicious and hefty servings of ramen and fresh sushi and sashimi.
You can taste the freshness of various locally sourced seafood in Take Sushi, a platter of tuna, white fish, salmon, shrimp, ikura, tamago, and tekka maki. Other best-selling items are Seafood Rice and Maguro Sashimi. The dipping sauce is also special as it is homemade by Chef Ozeki.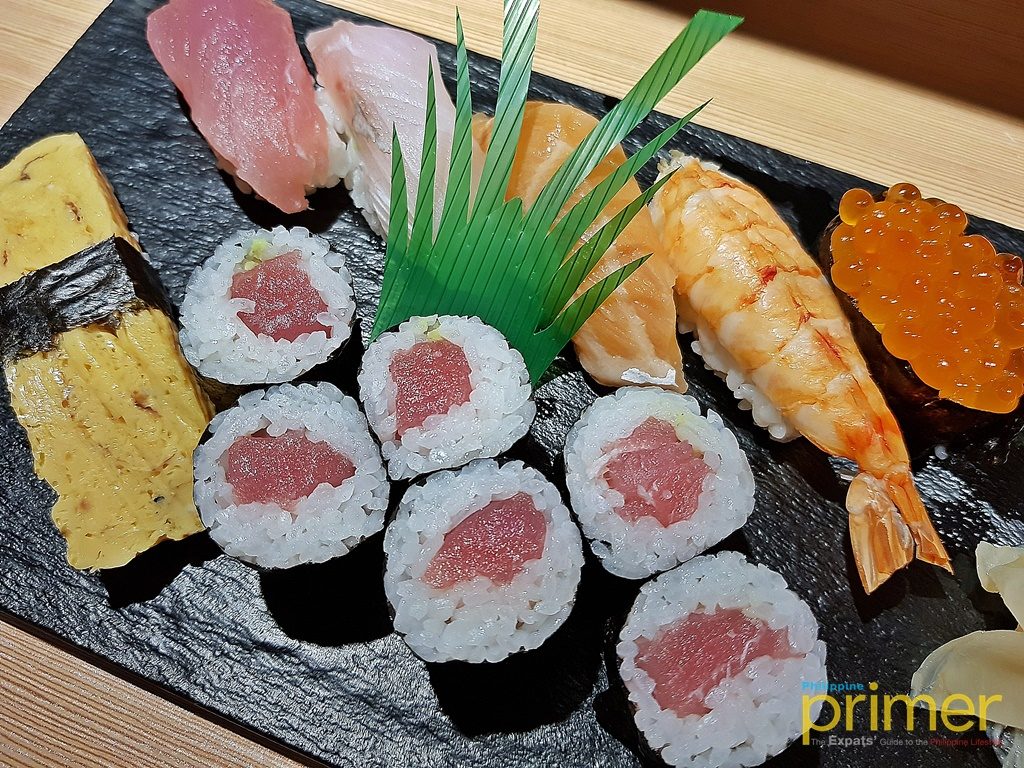 Take Sushi (Php 750)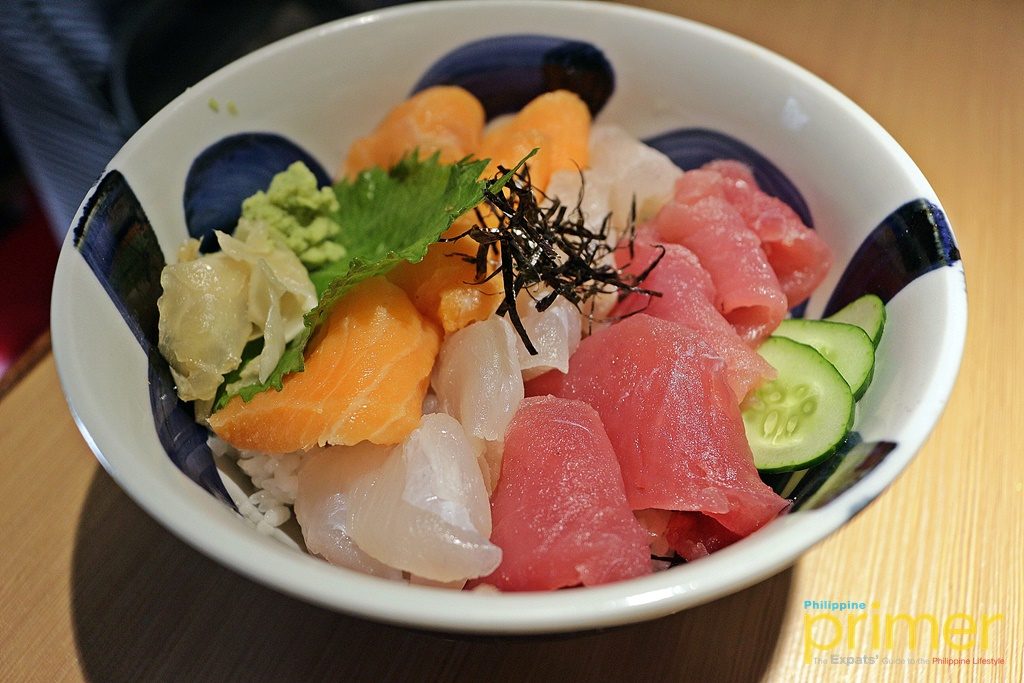 Seafood Rice (Php 380) is a rice bowl topped with fresh sashimi like tuna, white fish, and salmon—a unique way of enjoying your sushi!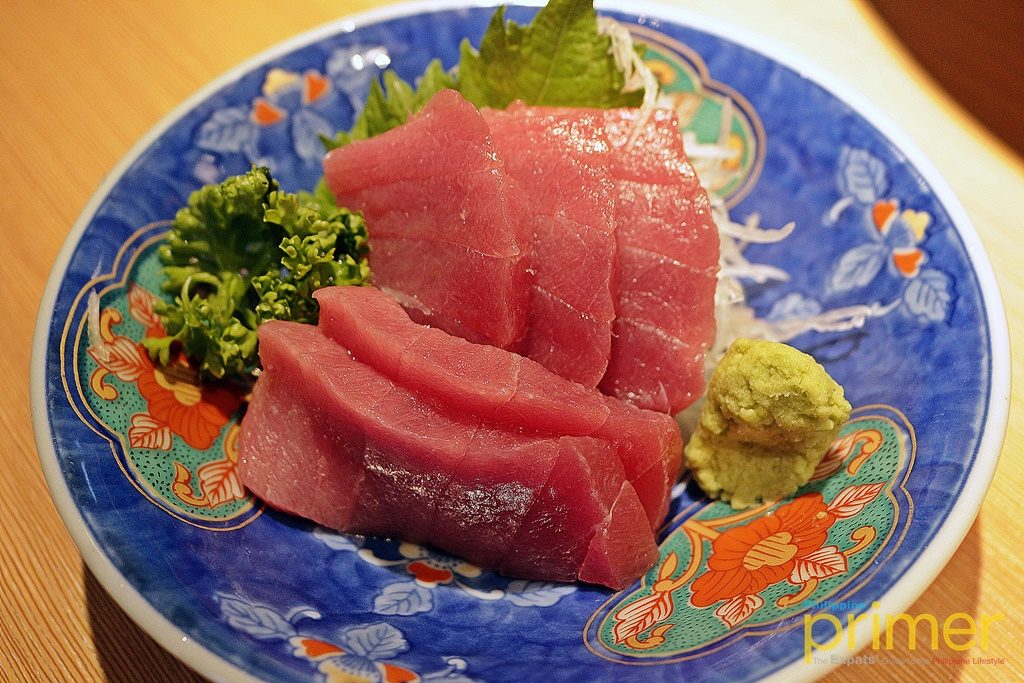 Maguro Sashimi (Php 350), a serving of fresh tuna.
Their ramen dishes are also sensational. The servings are big, good for solo diners with a huge appetite or friends who enjoy sharing.
For first-timers, we highly recommend that you start with Araya Special to understand and experience their mastery of making ramen. This miso-based ramen is very savory and flavorful, keeping a balance in its umami. It's composed of seasoned boiled egg, chashu, ground pork, narutomaki, and lots of noodles!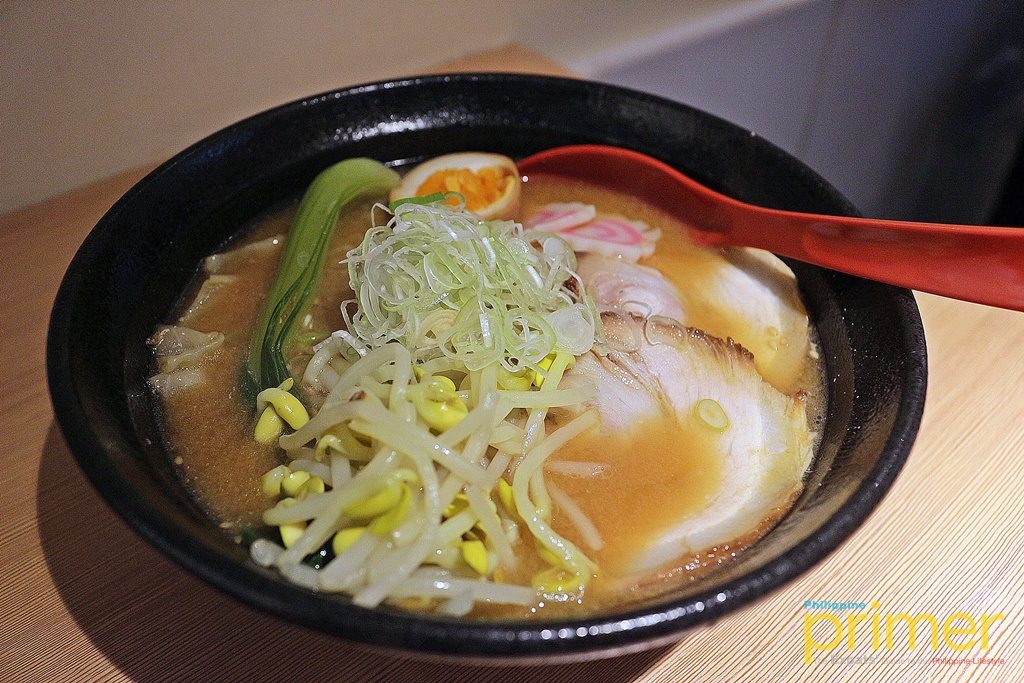 Araya Special (350)—this ramen is what will keep you coming back to Araya Ramen & Sushi Bar in Makati!
We also fell crazy in love with their Tantanmen and Tsukemen!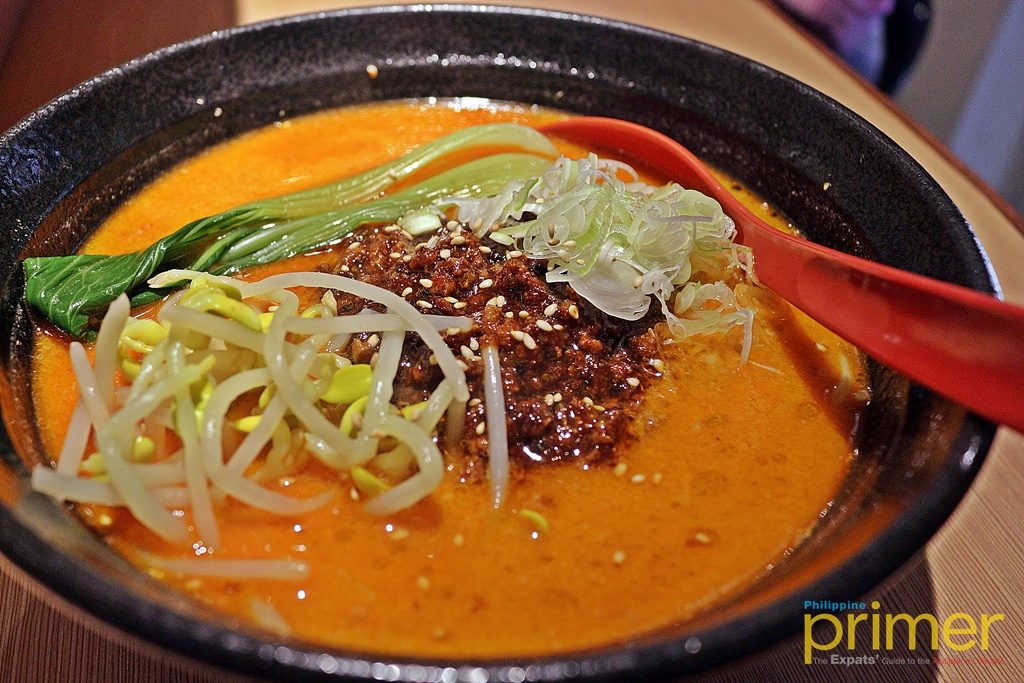 If you want more spice in your life—Tantanmen (Php 350) has strong flavors and lots of ground pork. The spicy jam is also homemade.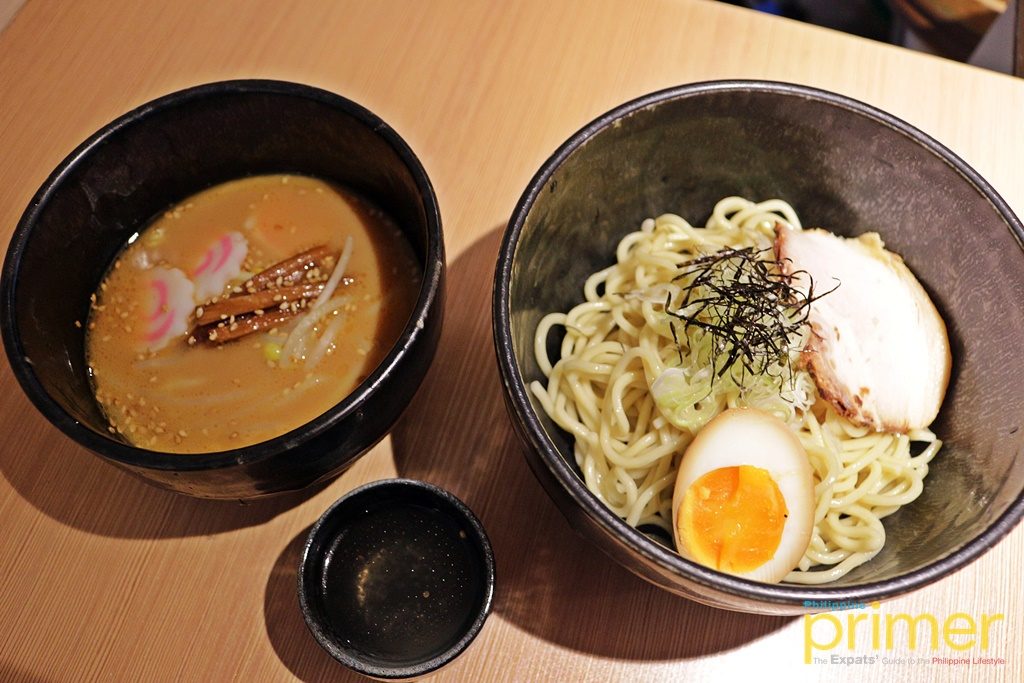 Tsukemen (Php 350), seafood-based ramen wherein the noodles and the soup are served separately. You can adjust the flavor strength with the chicken broth served in a small cup.
For takoyaki lovers, Araya's takoyaki is also a must-try. A regular serving of eight pieces is priced at Php 140, but if you come to Araya Ramen & Sushi Bar during "merienda time," from 10 a.m. to 11 a.m. and from 3 p.m. to 4 p.m., you can get the same serving for only Php 100! A five-piece serving is priced at Php 50. Be sure to come quickly as the promo is limited to 20 customers for each hour!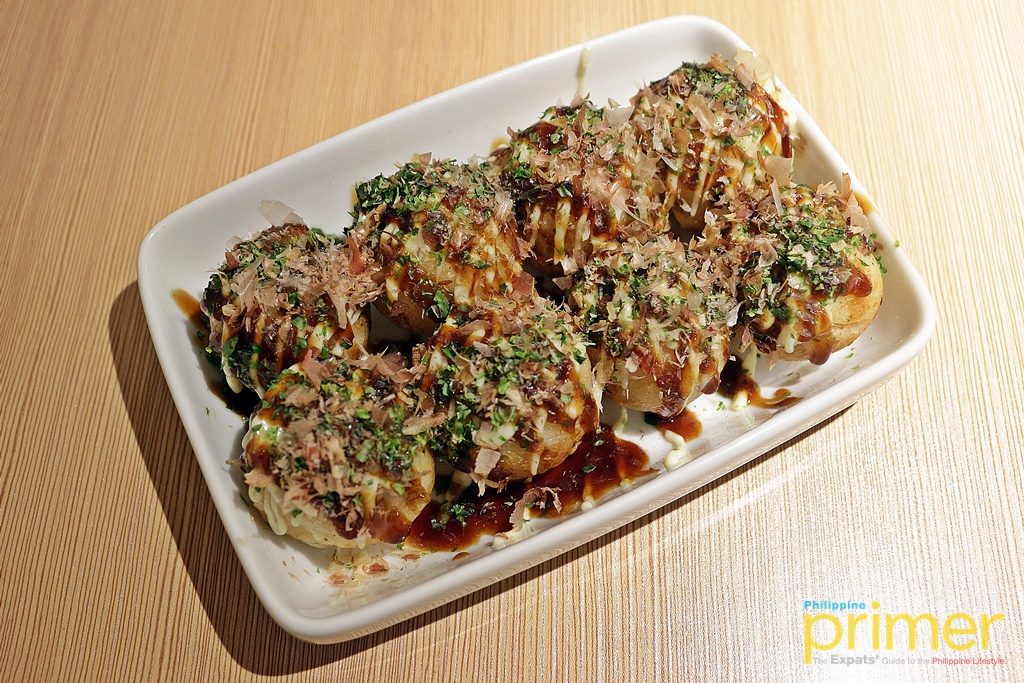 You can get takoyaki for only Php 100/8 pcs and Php50/5pcs during "merienda time" at Araya Ramen & Sushi Bar!
General Information
Dela Rosa Car Park 1, Dela Rosa Access Rd. 1, Dela Rosa St., Legaspi Village, Makati City
02-888-4422
0925-720-6342
8 am to 11 pm (Mon to Sat)