Luca's Cucina Italia & Lodge
Puerto Galera in Mindoro is a great and easy getaway place for the weekend. It's close, it has world-renowned beaches, water sports for the adventurous junkies, and it has excellent dining options that could rival other beach destinations in terms of taste and prices. One of the most popular restaurants here in Puerto Galera is Luca's Cucina Italia. Not only is it known for its delicious Italian culinary fare, it's also known for its scenic location.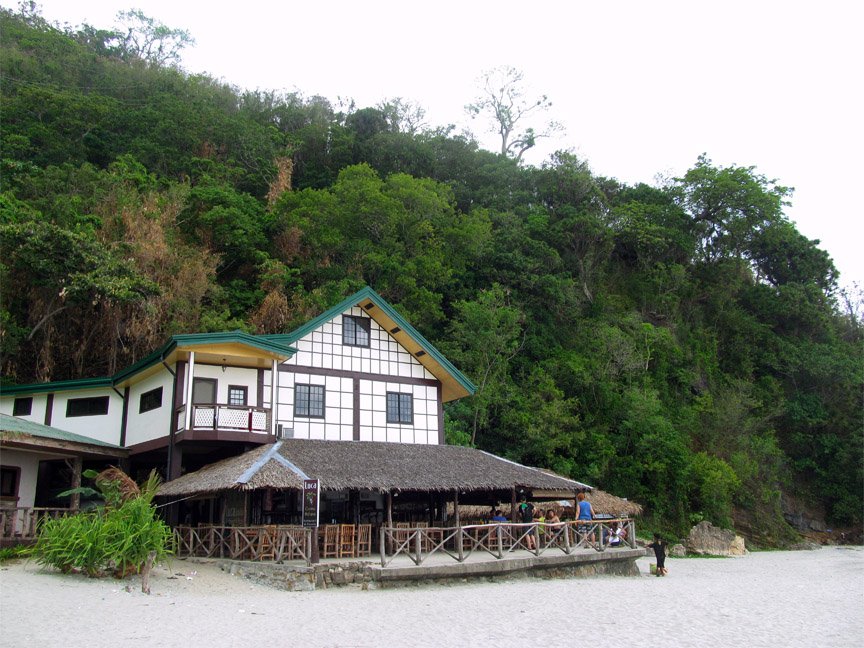 Luca's Cucina Italia
The restaurant is open-air and simply constructed with wooden materials, giving it a distinctly Filipino vibe. Diners are blessed witha scenic view of Talipanan Beach, which is the nicest and most secluded beach area on the strip. The Italian owner and cook, Luca, greets guests himself when the restaurant is not busy. But even on quiet weekdays, Luca's can get pretty crowded on peak hours – testament to how much tourists and locals love the place.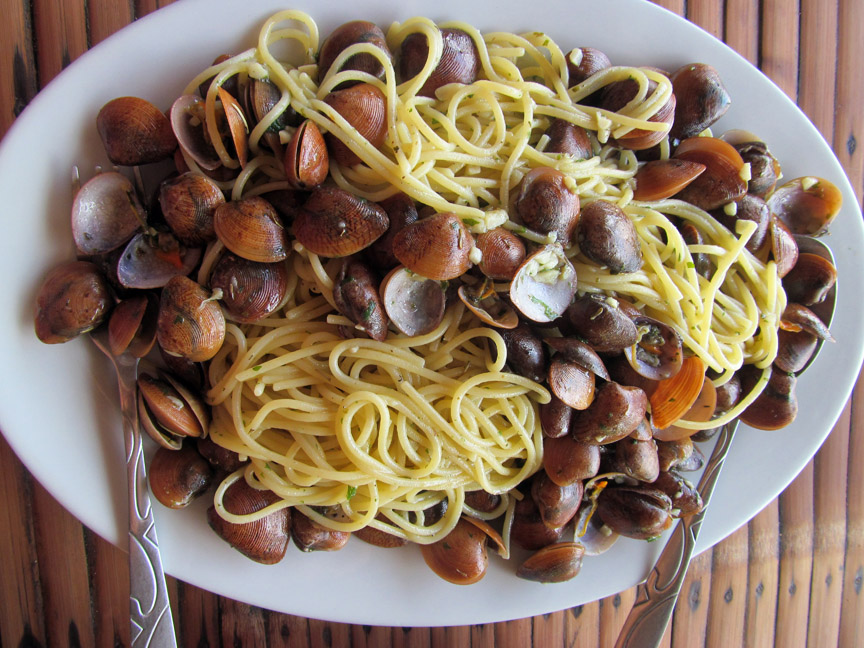 Vongole Veraci Pasta
The prices at Luca's are steep compared to the rest of the island, but bear in mind that all dishes here can be shared by two to three people. Luca's serves pasta, pizza, vegetarian, fish, and meat dishes. For pasta, get the Vongole Veraci (P280), fresh clams in a simple delicious white sauce, or the Puttanesca (P280) which is spicy pasta in olive oil, garlic, bell pepper, capers, tomato, and olives. The Lucas Folded Pizza (P400) with ham and salami or the Quattro Stagioni Pizza (P400) with ham, mushroom, onion, and anchovies are very filling and can feed four people easily. Their meat dishes are very sumptuous, especially the Pollo alla Cacciatora (P260), which is chicken and potato in a tangy red sauce with garlic and rosemary, and the Filetto al Balsamico (P300), grilled beef tenderloin with balsamic vinegar sauce. Finish with their excellent cappucino or their specialty Negroni cocktail, and your beach life on Puerto Galera couldn't get any better than that.
—–

Talipanan Beach, Puerto Galera, Mindoro

09164175125 / 09177925263

Monday to Sunday, 10 am to 11 pm