Casamia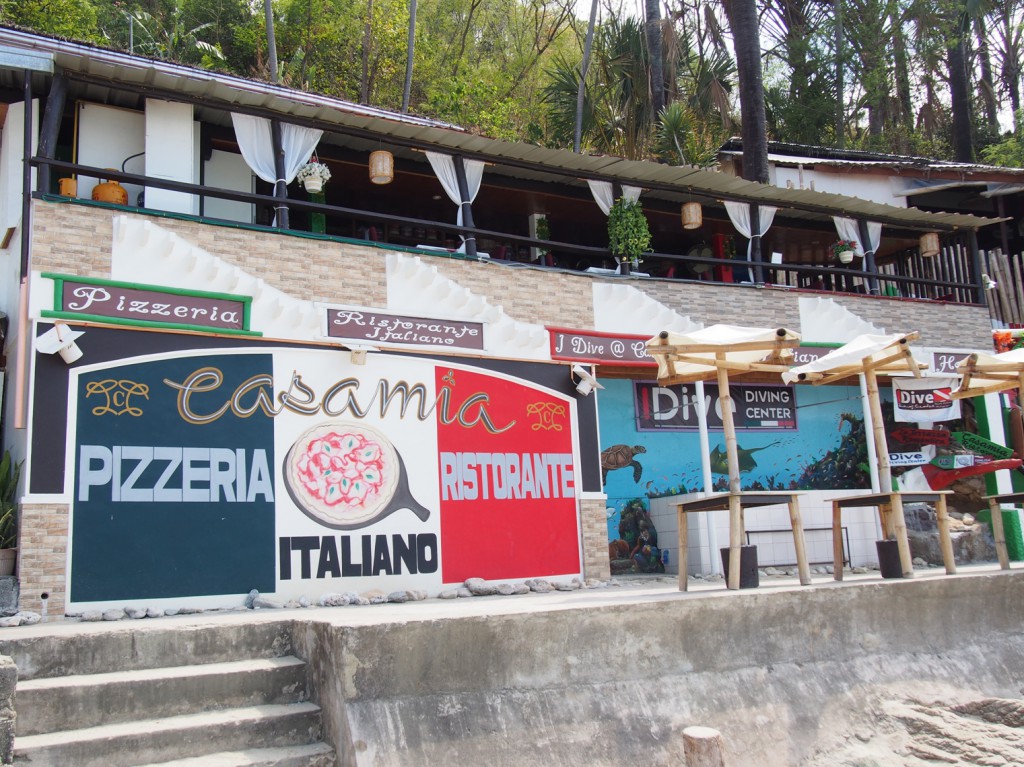 Looking for authentic and lip-smacking Italian cuisine? Casamia is right here for you.
–
In the Italian vernacular, the phrase 'casa mia' is loosely translated as 'my home' that makes 'la mia casa' indicative of a 'house', simply the building where one resides. The missing article makes a big difference as it now denotes a unique place close to the heart.
Casamia in Puerto Galera is the same,as it becomes home away from home. The place grows on you, especially to Italian expats who miss the taste of the cuisine known for their rich sauces and herbs. An Italian restaurant overlooking the beach reminiscent of the emerald waters of Venice, it is a romantic getaway a good three-hour drive away from Manila.
–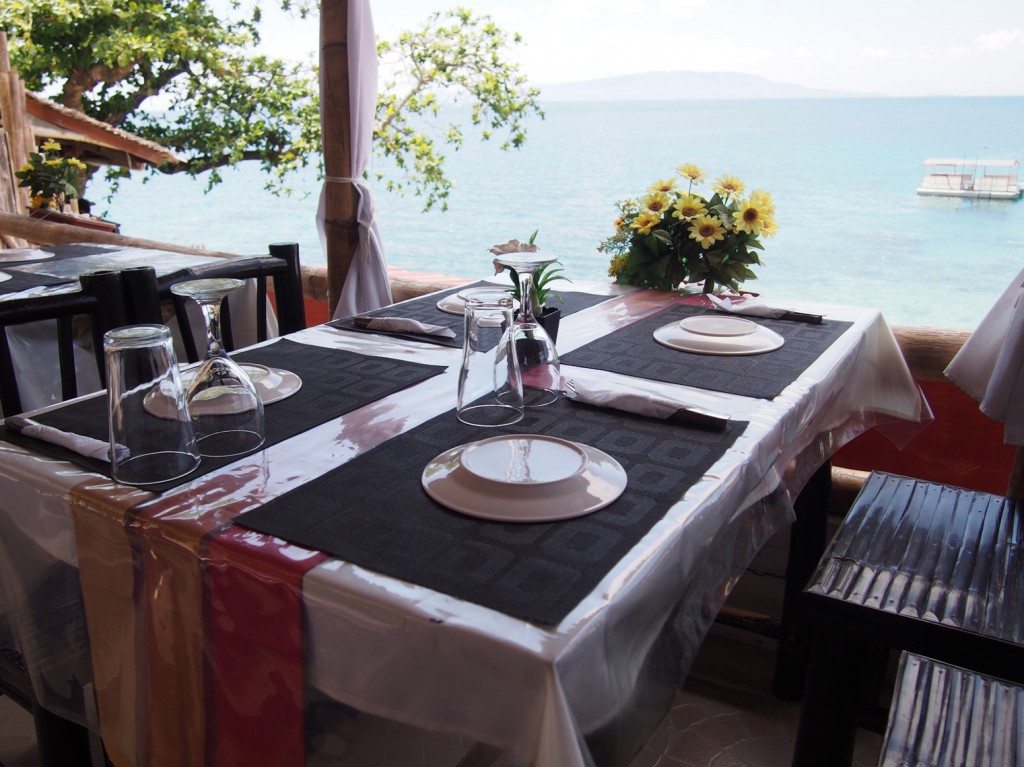 Romance blooms in Casamia, overlooking the waters of Puerto Galera.
–
An Italian and Filipina husband-and-wife tandem project, Casamia is the product of their love for pizza and pasta. Their handmade pizza is made with a combination of passion and plentiful amount of mushrooms, resulting to a product of commitment, a crunchy and crisp pizza. The recipe of their Pescatera (P360) originated from the region of Tuscany in Italy. The chemistry between fresh seafood and thick pasta of in tomato sauce is outstanding. Add to that the exquisite cheese, sausage, and wine from Italy.
–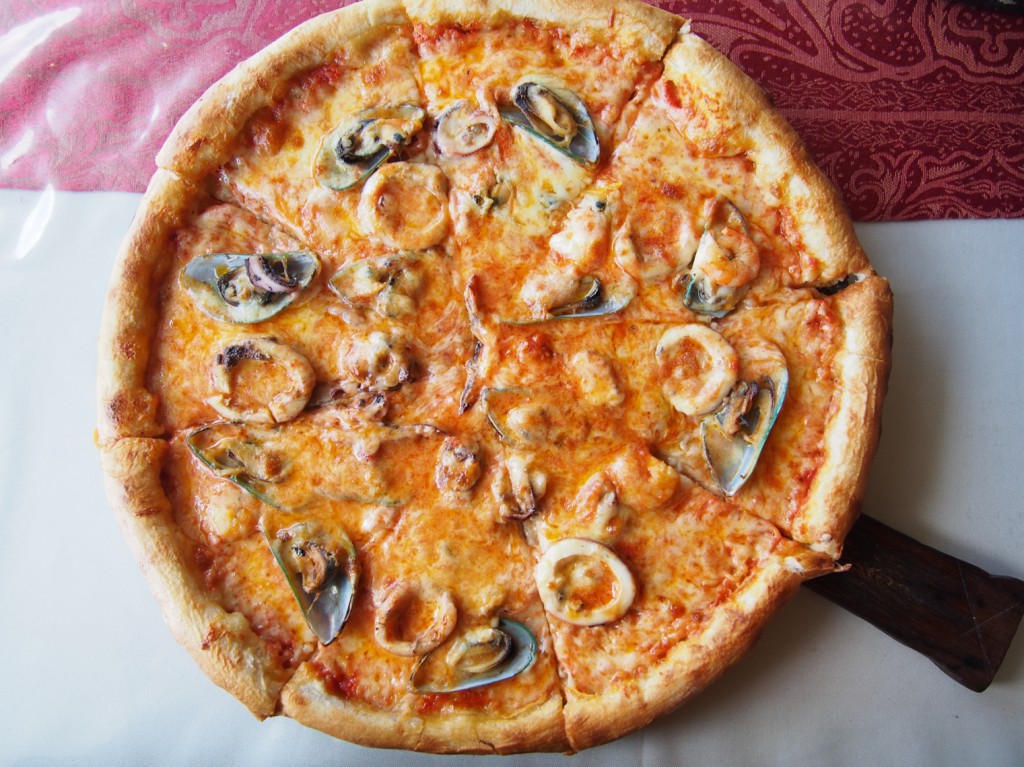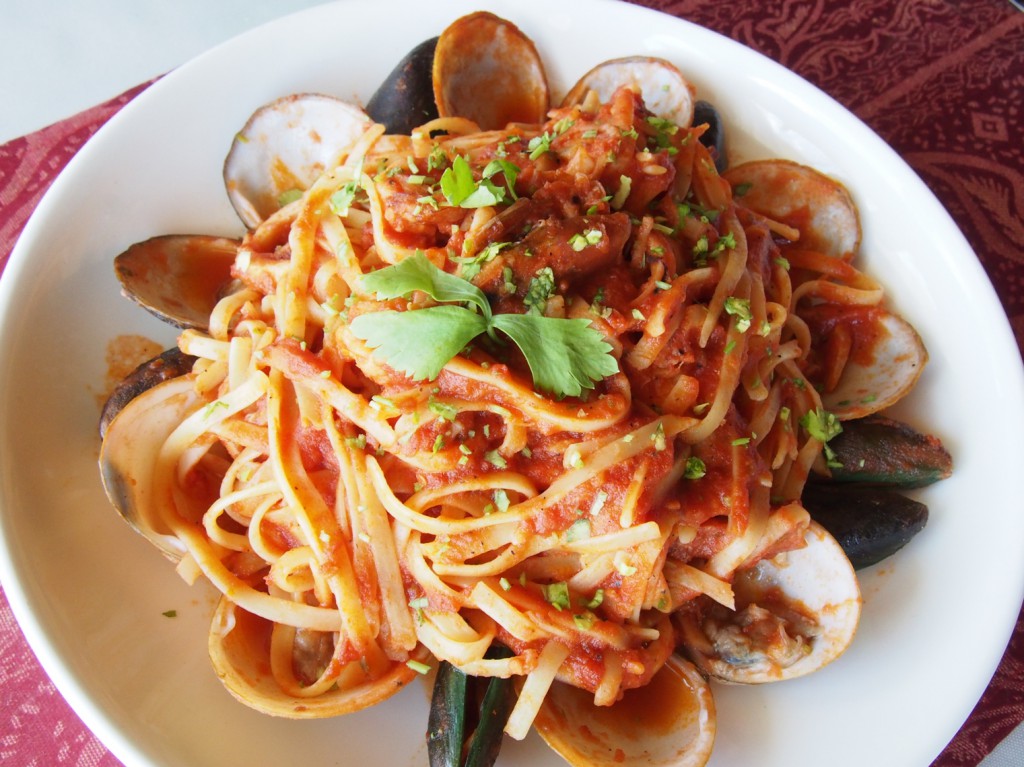 Mouthwatering pizza and pasta
–
They opened a new branch in White Beach last year. It is conveniently located at the end of the coastline, where anyone can drop by for a slice or two.
※The Head Office, which is the hotel linked to the restaurant, only allows food for guests. If you wish to dine, one must schedule a reservation through telephone.