Arabela Restaurant in Liliw, Laguna
Arabela is named after the two daughters of Bobby and Antonnette Camello, Ara and Bela. It started in 2002 as nothing more than two tables in front of their shoe store along Gat Tayaw St. They served pasta and pastries to those within Liliw while they were either walking along Gat Tayaw or looking to buy one of their shoes.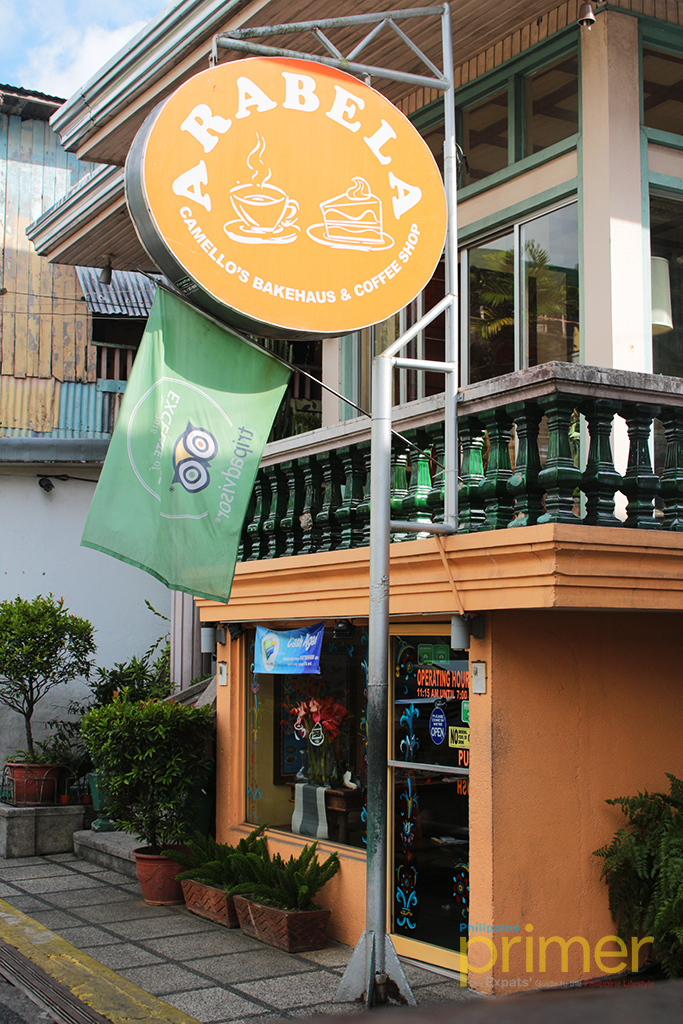 UNASSUMING. One of the better ways of describing Arabela is that from the outside, it looks like most restaurants here in Manila: unassuming.
The tables may not have been intended for customer's use, but the food was such a hit with the people of Liliw that they decided to open up a formal food business. Arabela was opened to the people of Liliw on October 23, 2003, with five tables that could seat 15.
Today, Arabela is Liliw's one and only Italian restaurant. It now sits 50 people and serves some of the best pasta, steak, and pizza you can find in Liliw.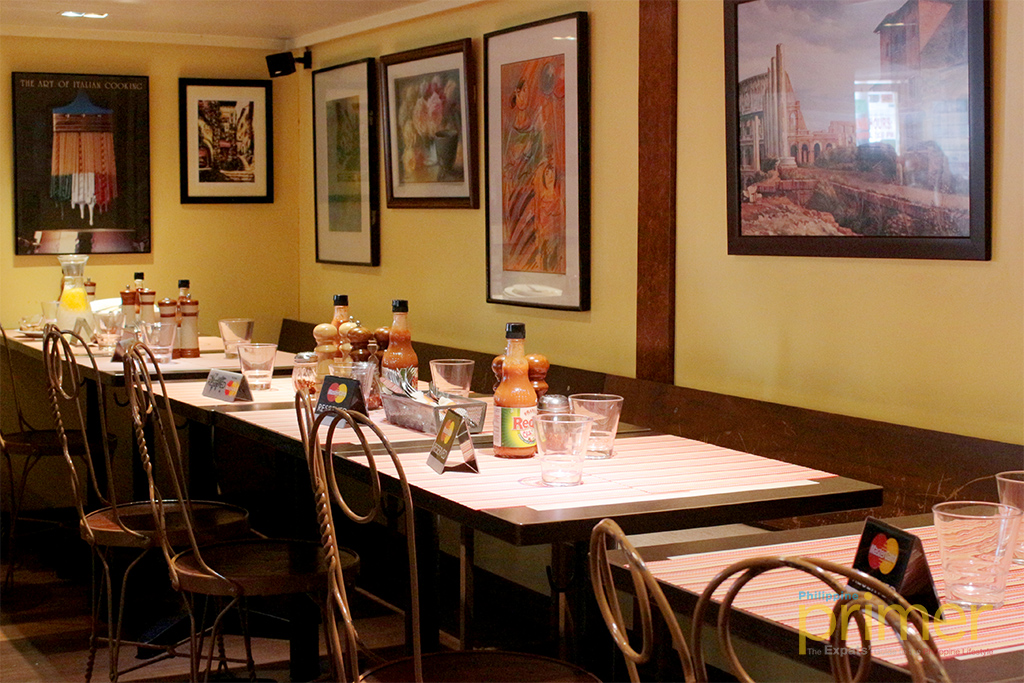 LOW CEILINGS. Most people may be put off by low ceilings, but that is one of the many endearing traits of Arabela.
Don't be put off by the low ceilings and the general size of the restaurant. Yes, it's got low ceilings (people who stand anywhere close to 1.75 meters will have their head touch the ceiling), but it fits with the whole neighborhood restaurant theme.
The walls are lined with paintings and photos from the Camello family's travels to Italy and other European countries, and the food they serve at Arabela gives them more than enough credit as Liliw's best restaurant.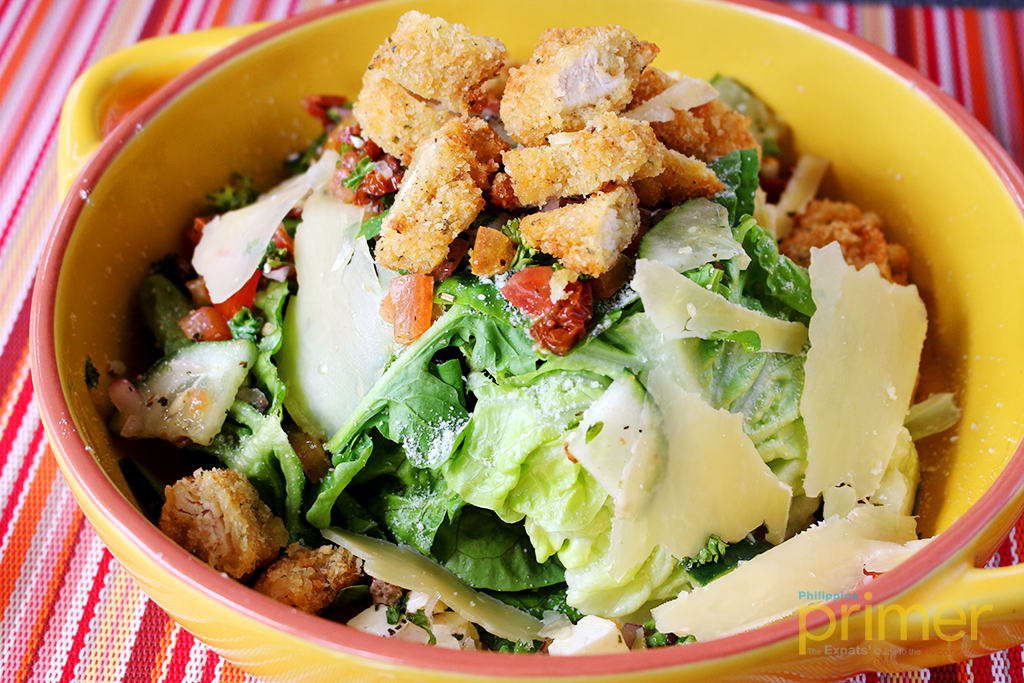 PECAN CRUSTED CHICKEN SALAD
Start off your meal with their Pecan Crusted Chicken Salad (Php 260). The combination of fresh green and red leaves with the chicken give it a taste and texture you won't find anywhere else in Liliw.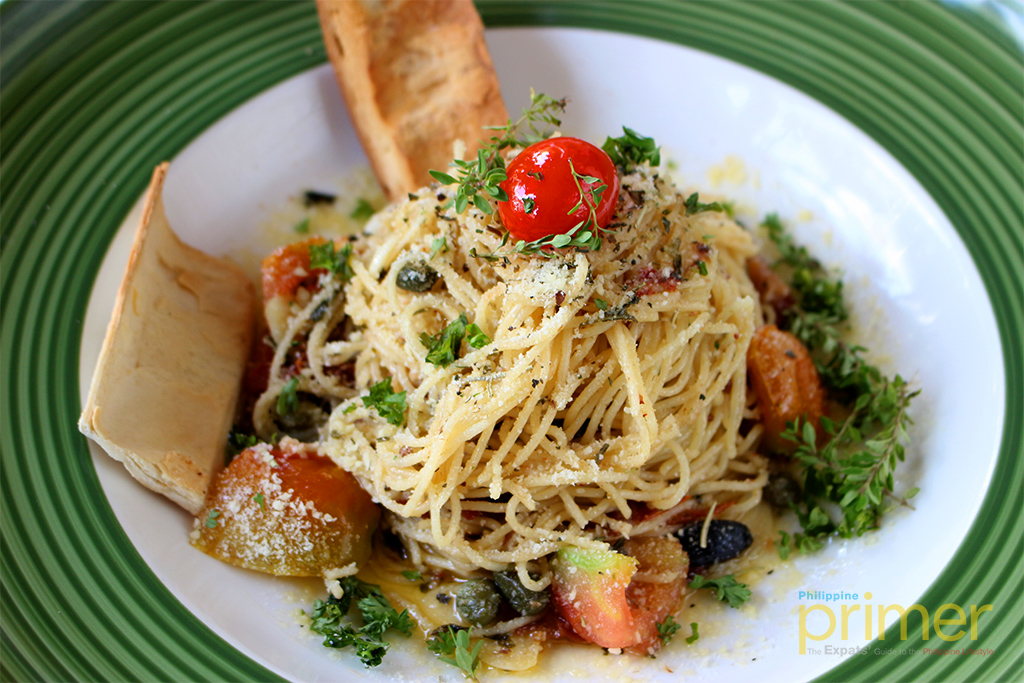 SPAGHETTINI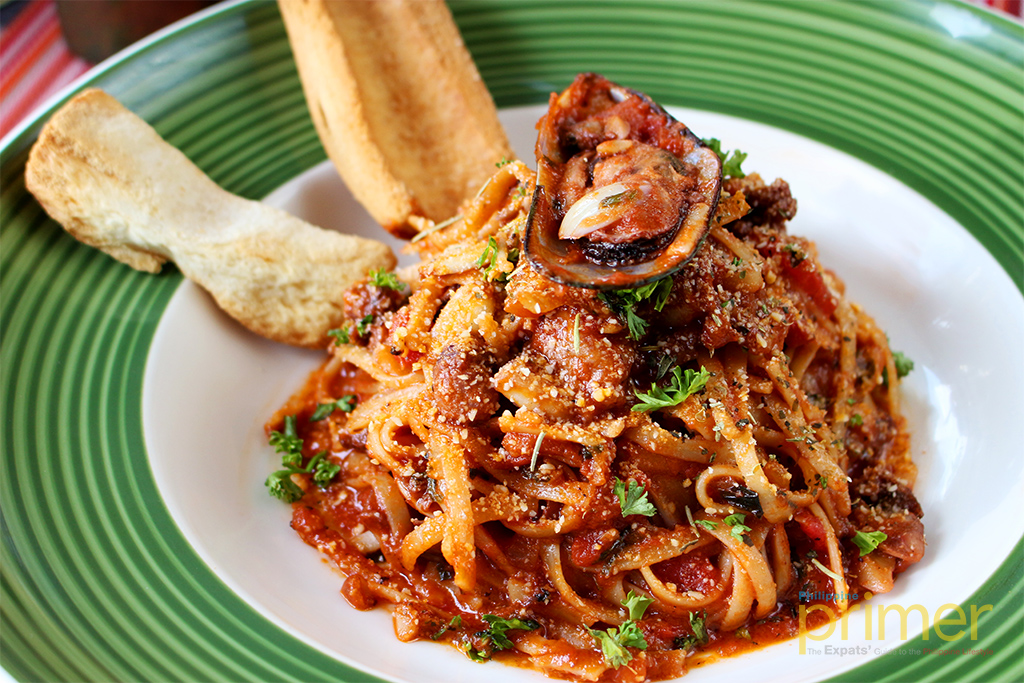 PESCATORA
Get your fill of pasta with two of their house specialties: Spaghettini (Php 260), which you can get with anchovies, black olives, and tomato or Italian sausage; or their Pescatora (Php 270), which is seafood pasta in tomato sauce garnished with a bit of basil.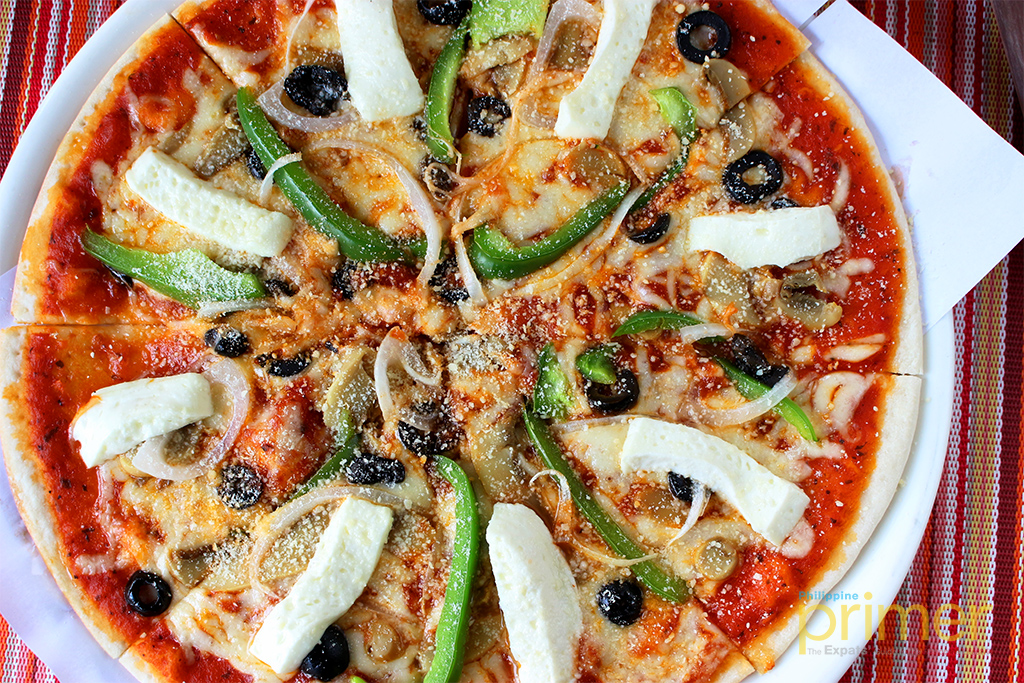 KESONG PUTI PIZZA
As with any Italian restaurant, pizza is something you should not skip whenever you visit Arabela. Their best-selling pizza is the Kesong Puti or carabao's milk cheese pizza (Php 300). It's meat-free, so if you're looking to avoid meat, then this pizza is for you. Plus points for using native cheese!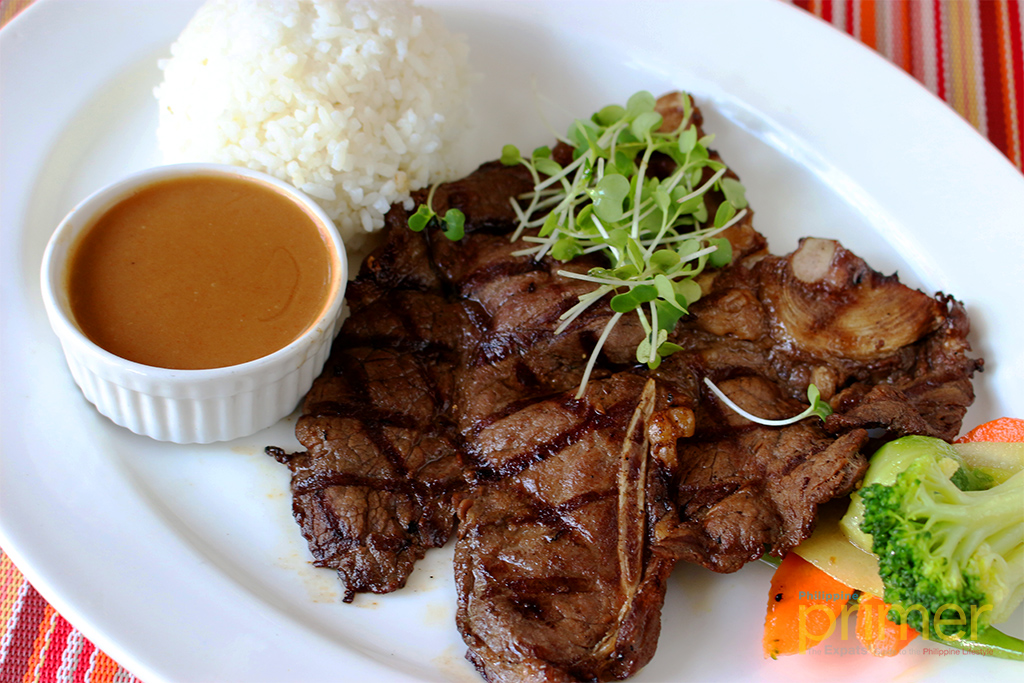 PORTER HOUSE STEAK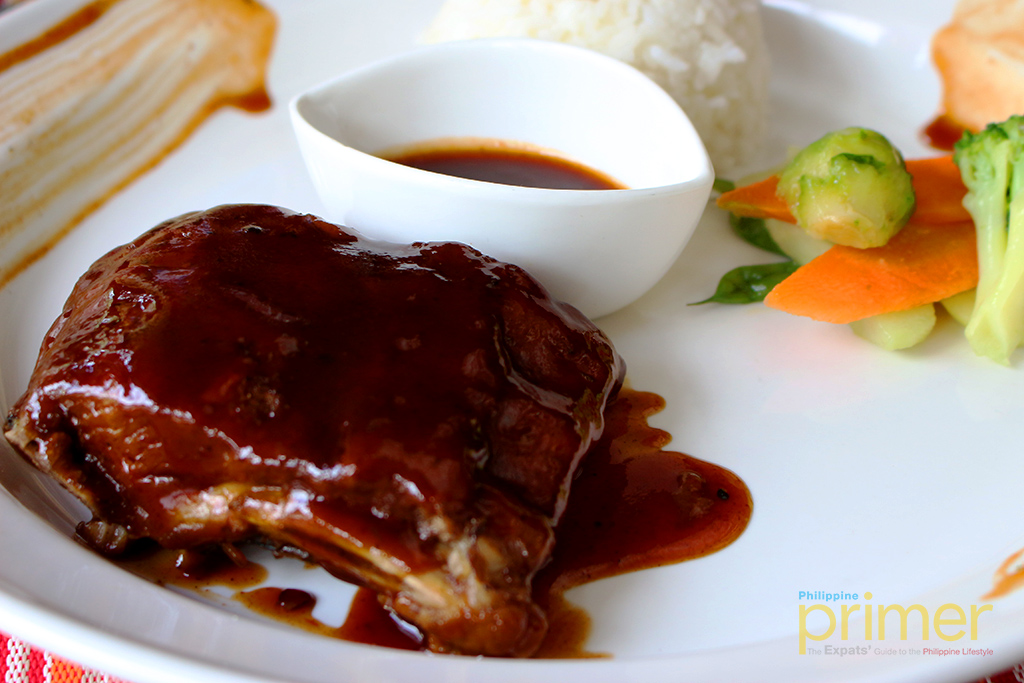 BABY BACK PORK RIBS
For a heartier meal, go for their Porter House Steak (Php 790), served with rice, mixed vegetables, and their home-made sauce, or their Baby Back Pork Ribs (Php 200 for 2 pieces, Php 230 for a quarter slab).
Their Pork ribs are especially good: the home-made barbecue sauce has a good blend of sweet and sour, and the meat literally falls off the bone.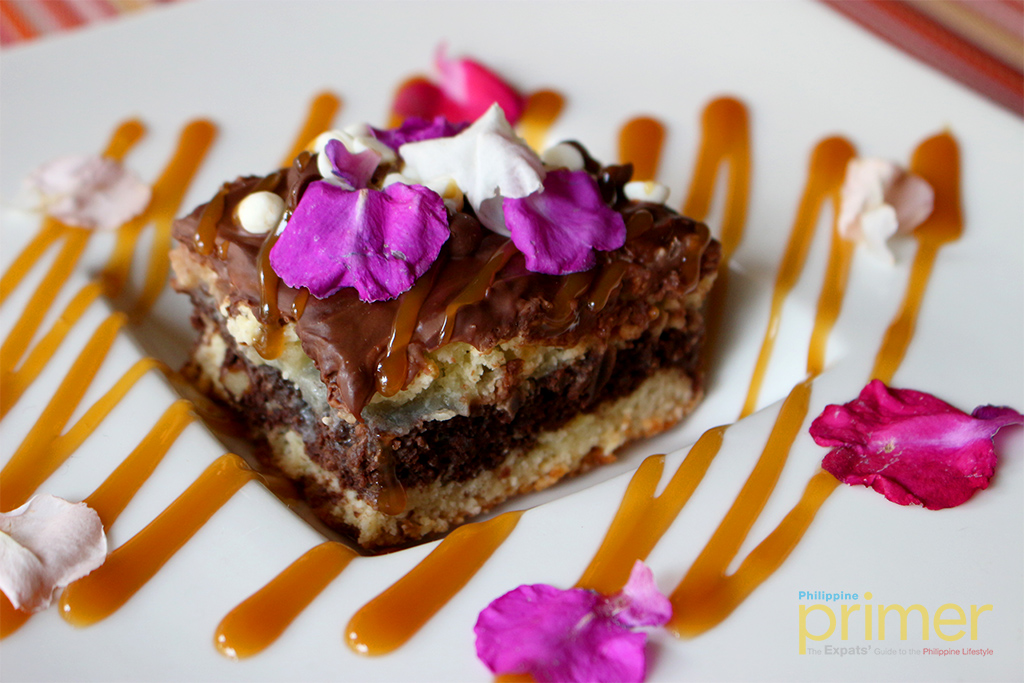 FUDGE WALNUT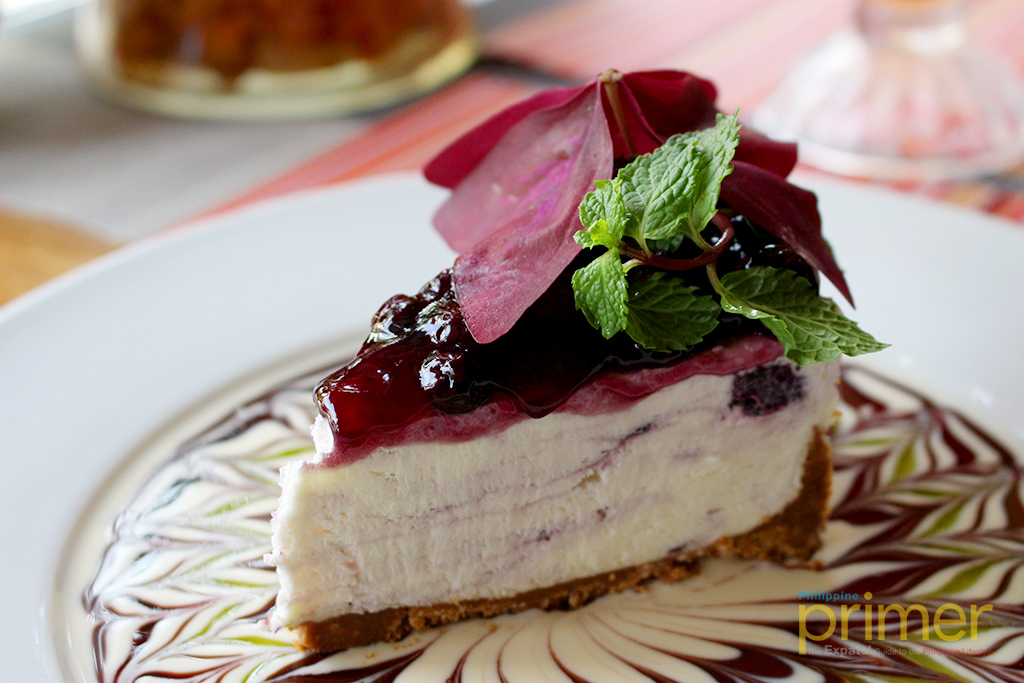 BLUEBERRY CHEESECAKE
For dessert, we suggest getting a Fudge Walnut (Php 55/piece), a Carrot Cake (Php 135), or their delicious Blueberry Cheesecake (Php 120).
The Camellos were a family that loved to travel and were fans of good Italian food, and what came out was Arabela. It just goes to show that when something is born out of love, it usually leads to good things.
---
Written by Andronico Del Rosario

General Information
503 Rizal St., Liliw, Laguna
049-563-2495
0977-706-6701
11:15 am – 6:30 pm (Mon. to Sun.)