HUMA Mediterranean Cuisine: A Feast for Both the Eyes and the Palate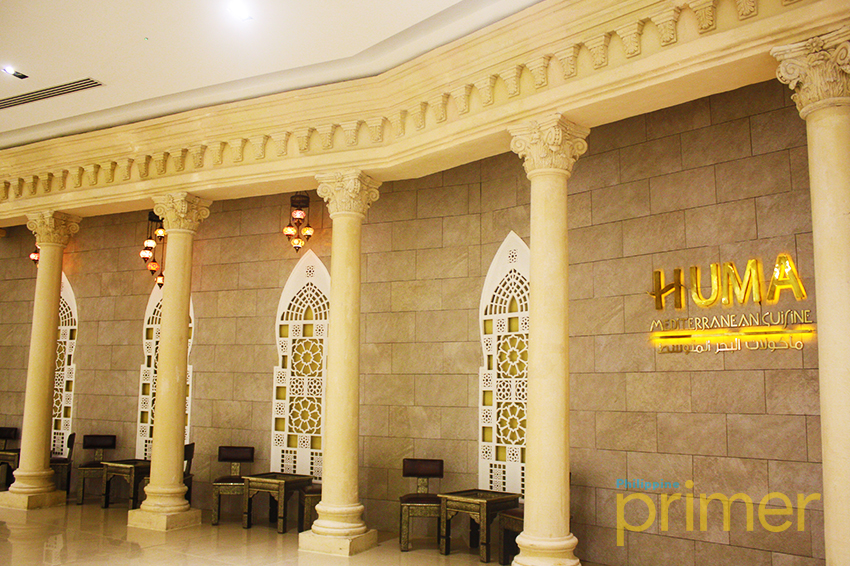 Upon arrival, you can view the majestic Corinthian pillars together with table and chairs imported from Kuwait creatively displayed in front of the restaurant, located at the 2nd floor of S'Maison, Conrad Hotel
You don't have to fly across the globe just to experience a Mediterranean treat and vibe! HUMA Mediterranean Cuisine offers everything from innovative and imaginative interiors down to the scrumptuous food that will leave you wanting more.
HUMA Mediterranean Cuisine recently opened last April 2016, and is located at the 2nd floor of  S' Maison, Conrad Hotel in Pasay City. Considering their restaurant's location perfectly elevated and facing the Manila bay, this restaurant may seem to have the best view of sunrise and sunset to date.
Originally a concept under the HUMA Islands resort and spa in Busuanga, Palawan, they've decided to open the restaurant near the metro to reach their customer and widen their market.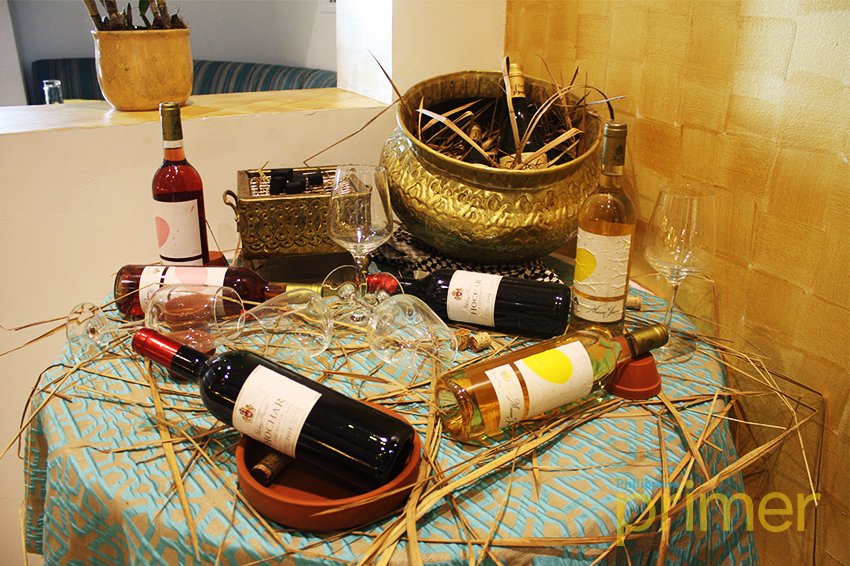 Variety of wines and glasses displayed on a patterned cloth which adds to the Mediterranean interior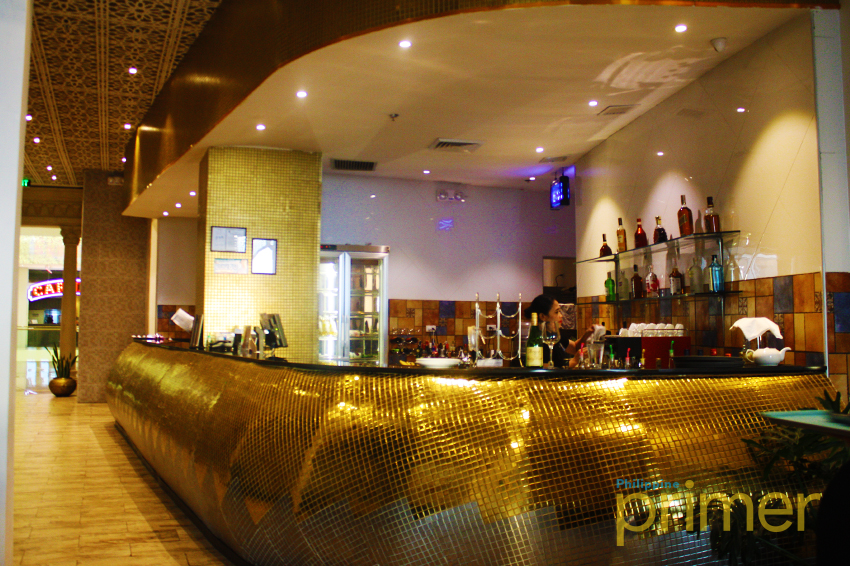 The golden grandiose bar located near the restaurant's entrance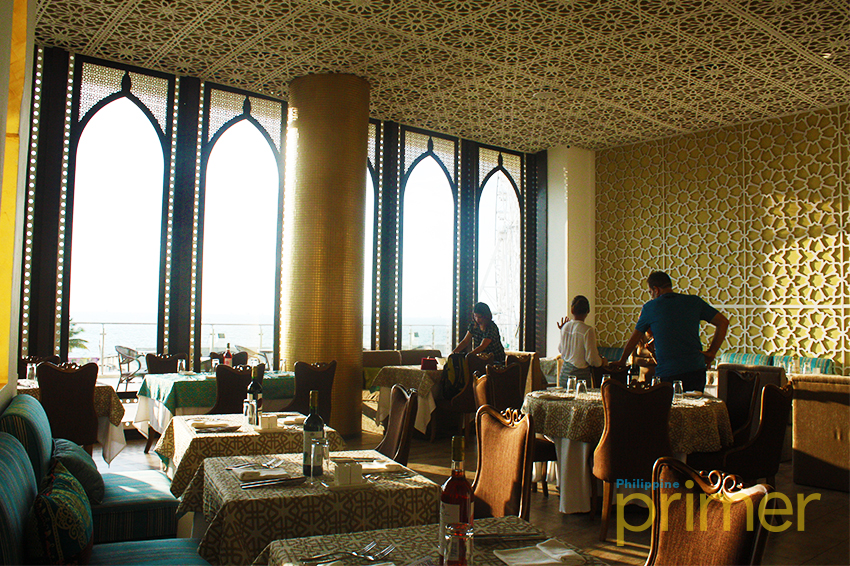 Mosaic walls ceilings that embody the beauty of the Mediterranean interior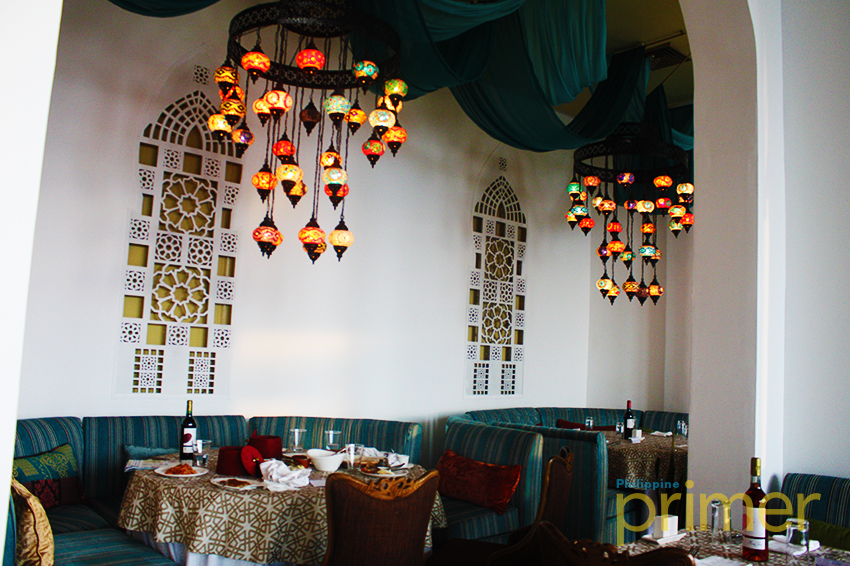 (Behind is an arch-shaped window, homey vibe table set-up with Mediterranean crystal ball chandeliers livening up the restaurant's atmosphere. Plus, those tapestry pillows are also imported from Kuwait)
Operations Manager, Executive Chef and part-owner of HUMA Mediterranean cuisine, Elias El Chaer isn't just an ordinary chef. He is a high-caliber chef with 30 years of experience and currently owns five restaurants in Denmark.  According to him, he has a Lebanese assistant chef and Filipino staff, which he commended afterwards for being clever and disciplined.
The restaurant can accommodate 80 customers and is also open for reservations and catering.
When it comes to the ingredients, El Chaer added that their spices and flavorings are imported from Kuwait but vegetables are mainly bought here in the Philippines.
What sets this restaurant apart is their Professional Mediterranean dishes. Here are some of their best-sellers: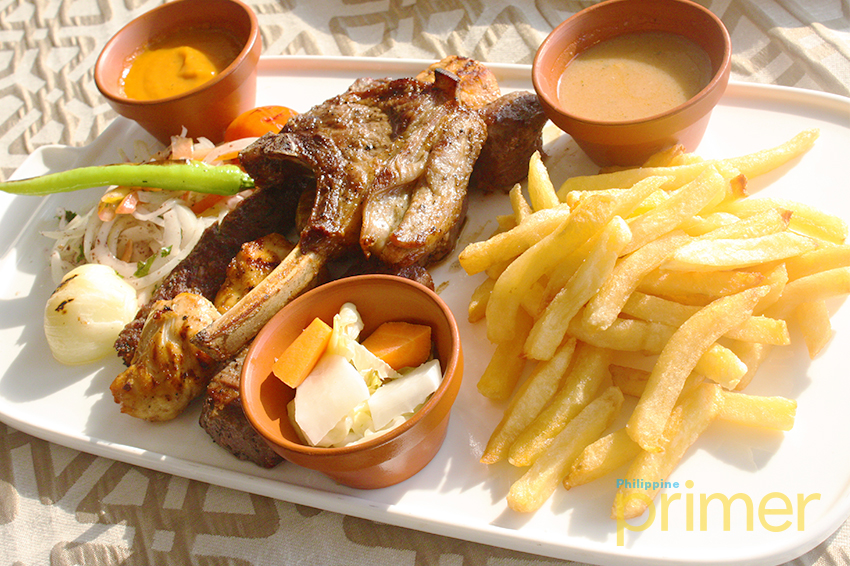 Sahn Mashwi: Mix Grilled Platter (Tawouk, Kebab, LahmMashwi, RiyasGhanam) served with fries or Basmati rice – P1250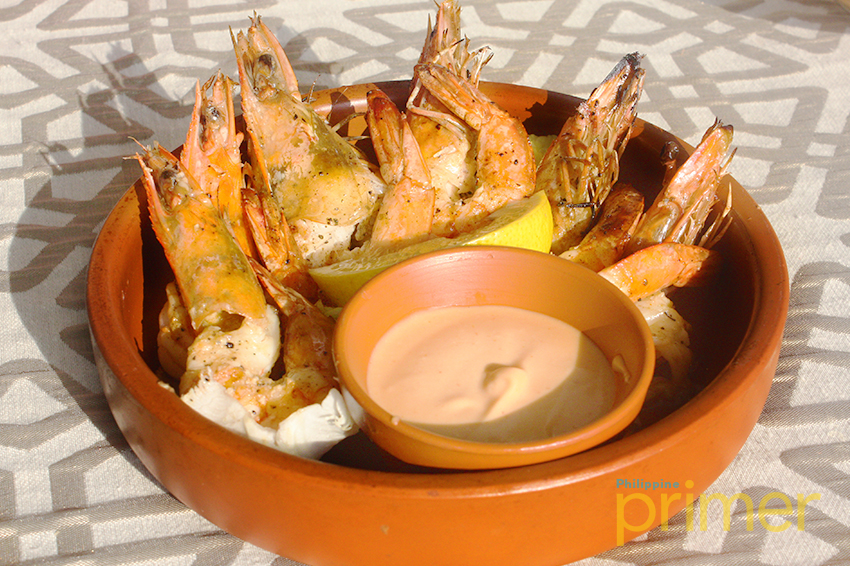 (This Kraidish is a pan fried shrimps with olive oil,and lebanese spices and can be served with fries or Basmati rice – P625 )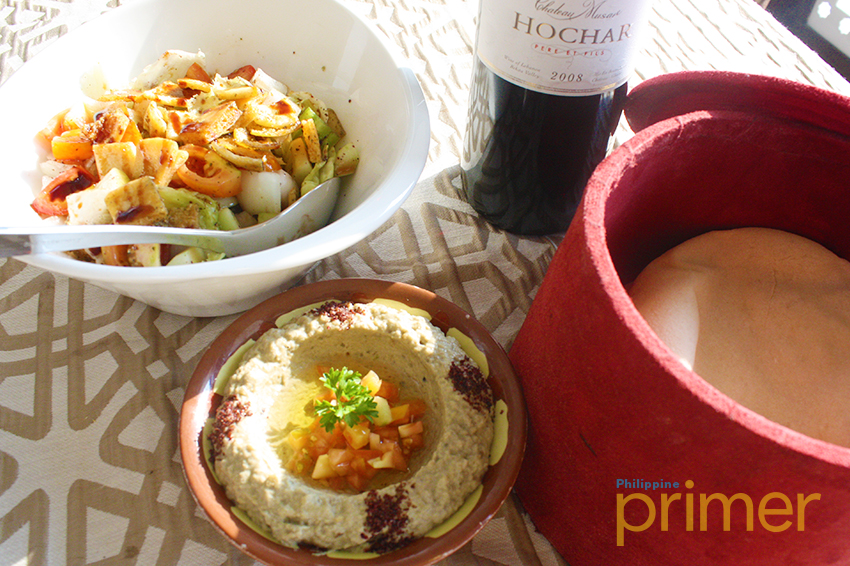 Check out these Mezza appetizers! Great combination of Fattoush Salad (P215) , a mixture of cucumber, bell pepper, onion, radish, tomato, mint leaves, sumac, lemon, and pomegranate sauce. Hummus (P180) and Pita served on a Fez hat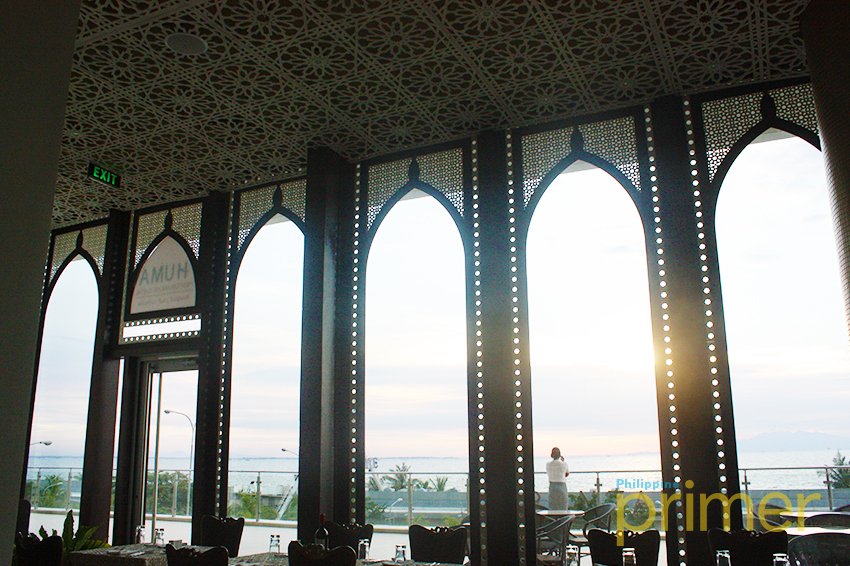 Look how the light penetrates the great facade of the restaurant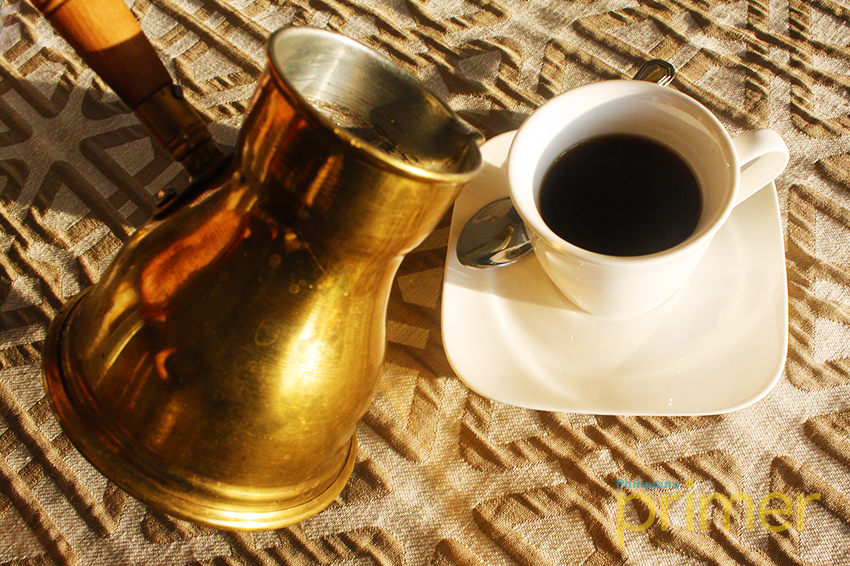 After a heavy meal, you can also order an Arabic Coffee (P180) that posseses a smell of rosewater, really different from a Western-type of coffee

Would you like to experience a great Mediterranean feast? Visit Huma Mediterranean Restaurant at S' Maison now!
---
Written by Denise Villamar

2/F S Maison, Conrad Hotel, Seaside Blvd,Pasay City, Philippines

10:00am-10:00 pm (Monday-Sunday)