Claude's Le Café de Ville in Davao
Taste fine French at Davao City's best: Claude's Le Café de Ville.
As the first of its kind to deliver high-end French cuisine in Davao City, Claude's Le Café de Ville is surely a part of the city's rich culture when it comes to gastronomic finds in Mindanao.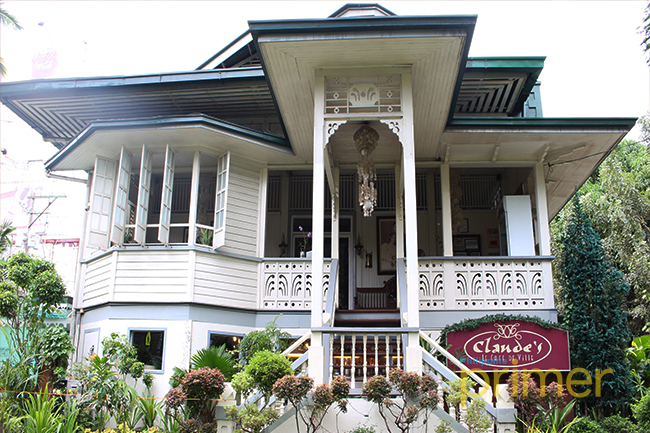 Façade of the Oboza Ancestral House
Known as the pioneer French restaurant in Davao, Claude's Le Café de Ville draws crowd for serving the finest French dishes to ever be in the city for long. Established in 1996, Claude's offers authentic French regional cuisine to its guests.
The famed restaurant which sits at the 1920 Oboza Ancestral House, has become both a tourist spot and a favorite restaurant among the people of Davao and foreign guests. This laidback French restaurant has captured the hearts of many guests not only because of the food it serves, but because of being a home to a lot of special occasions being celebrated in this restaurant.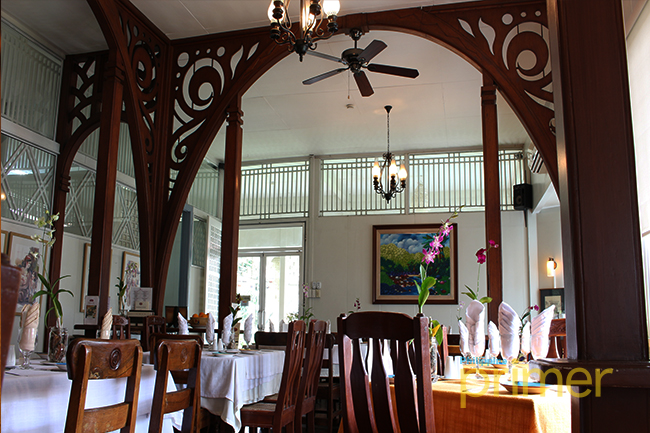 Interior
Going inside the restaurant will take you back to an old world charm, with all the antique details you would find in every nook and corner of the place. The heritage house did not lose its personality, as it looked very traditional from its accent pieces: from vintage chairs, wooden floors, and the overall architectural design. Its main dining area has this distinct vibe that makes you feel at home while having lunch or dinner at the place. From the entrance even at the porch, it tells you that the restaurant is more than just a place to eat, but rather a place to celebrate Davao's admirable French cuisine tradition.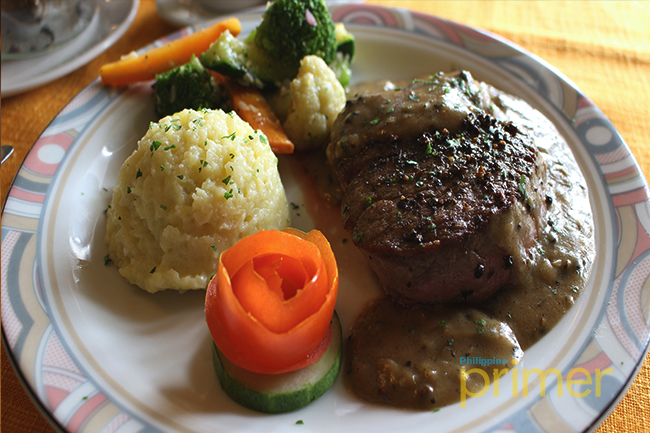 FILLET OF BEEF TENDERLOIN WITH PEPPER SAUCE (P715/200g). Served with mashed potato
Of course, Claude's Le Café de Ville makes sure that the food is prepared meticulously. Its owner, accomplished Food and Beverage industry person Claude Le Neindre himself, helmed the mouthwatering dishes being served at the restaurant which is now being managed by his eldest daughter Chef Celina. The Le Neindre family, who are after all, French, are known to serve only the authentic and traditional French and Mediterranean dishes they have been known for since 1996.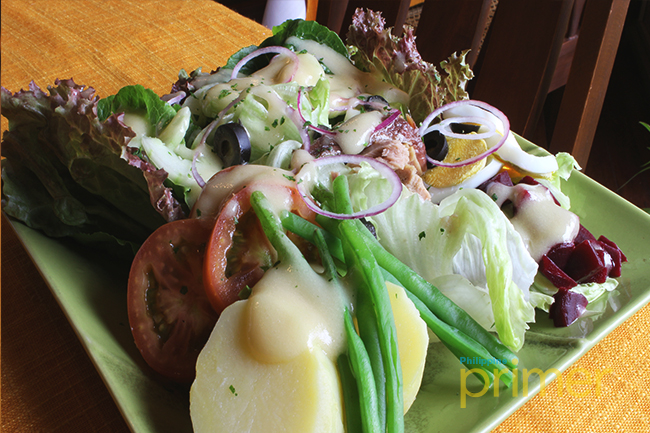 SALAD NICOISE (P330). With lettuce, green beans, red tomatoes, onion rings, black olives, tuna flakes, and anchovies tossed in French vinaigrette.
As for their dishes, Claude's offers traditional French cuisine with the likes of their flavorful soup, perfectly-cooked steaks, fresh salad, and desserts. From lunch to dinner, you'll see how the restaurant goes from a family place to a more intimate setting when the sun sets. This is also why it's a favorite place to spend special occasions with, ever since it opened. The restaurant also has its own function rooms for those who would like privacy as they dine in.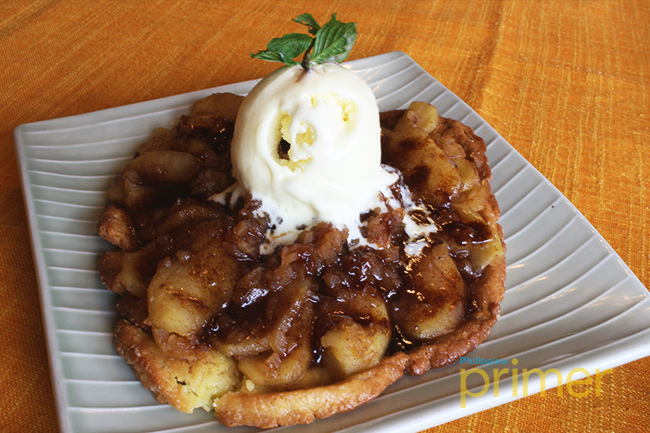 APPLE TART A LA THERESA (P365 for a la mode). Buttery pastry topped with caramelized apple slices.
Make sure to visit the first ever French restaurant in Davao and let yourself taste authentic French cuisine!
The Oboza Heritage House, 143 Rizal St., Davao City
(082) 222-4287 or (082) 227-9405
11:00 am to 11:00 pm (Monday to Sunday)