Eagle's Nest Bar and Restaurant in Laoag: Java Hotel's Ilocano In-House Restaurant
Eagle's Nest is the in-house restaurant of Java Hotel that has also made its name in Ilocos for serving delectable Ilocano cuisine dishes loved by locals and tourists alike.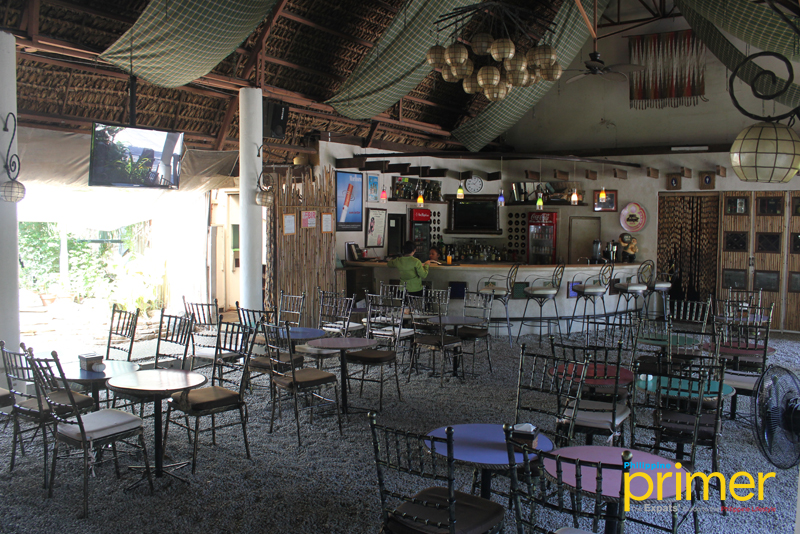 The theme of the restaurant resembles that of Java Hotel, a nipa hut setting
The wooden interiors, tables, and chairs speak so native, close to home, which is why a lot of locals want to dine in here especially that they have really delicious home cooked meals.

Eagle's Nest was built to make well-known Ilocano dishes more popular to those visiting Ilocos. Their dishes are served at a very reasonable price and in shareable sizes.
For a different serving of the famous Filipino food bihon and dinuguan, try their Bihon Dinuguan (Php 300) a crispy finish of dinuguan served with bihon or vermicelli noodles.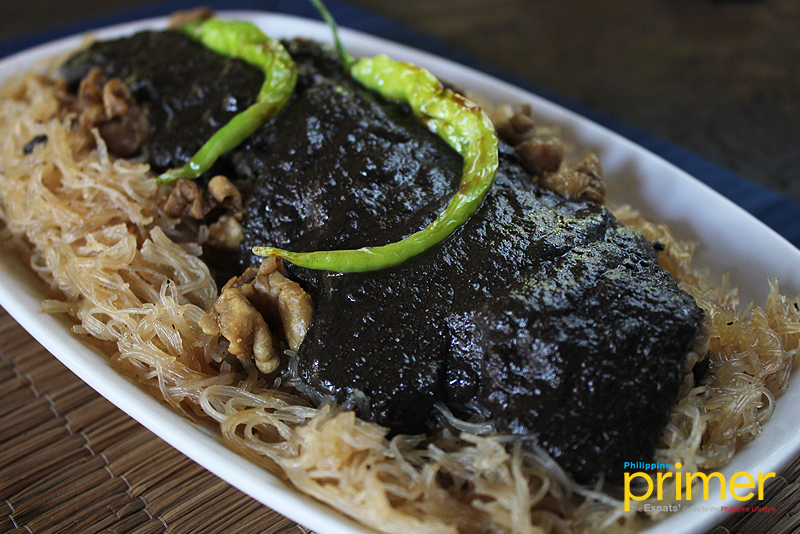 Bihon Dinuguan (Php 300) 
Of course, a trip to Ilocos means trying out all sorts of Bagnet specialties, here in Eagle's Nest, they also have the Bagnet (Php 450) or large chunks of crispy deep-fried pork belly.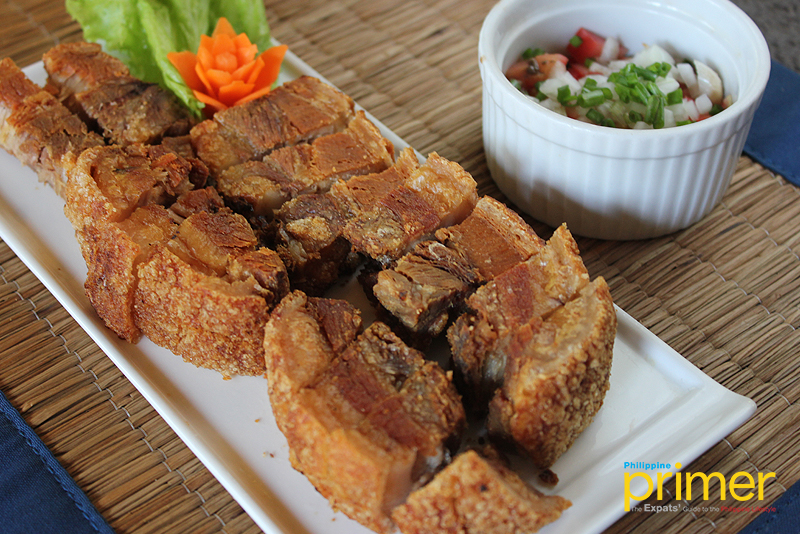 Bagnet (Php 450)
To finish off a Filipino hearty meal, try the Crunchy Banana Balls (Php 120), it's a dessert ball with soft bananas on the inside with a crispy coating and chocolate drizzle.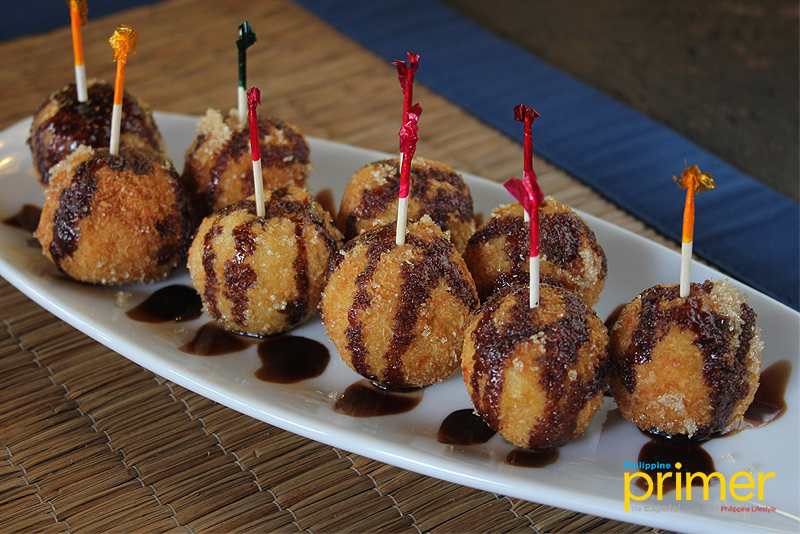 Crunchy Banana Balls (Php 120)
For locals who want to try other dishes, Eagle's Nest has a separate menu that offers Japanese dishes such as a variety of sushi which are also as equally sumptuous like their local ones.
Aside from the food, what's to love about Eagle's Nest is they have Los Guitaños, a group of singers serenading the guests with their requested songs for a form of entertainment. Also, they have a love bird aviary at the restaurant that you can admire for a nice view while dining at their lovers' deck.
In this native hut, the restaurant can seat up to 150 people. They are also known to hold events such as parties, gatherings, or even meetings. It has a traditional vibe, much like home which is why tourists always want to go here and see what Ilocos culture really looks like.
How to get here:
By car: From Laoag City town proper, head southeast on J. P. Rizal St and turn left to Gen. Segundo Ave/Pan-Philippine Hwy. For about 1.8km, you will find Java Hotel on the right side behind Caltex. Eagle's Nest is inside Java Hotel
---
This first appeared in Philippine Primer's Japanese magazine March 2019 issue.

General Information
Gen. Segundo Ave., Brgy. 55-B Salet, Laoag City, Ilocos Norte (behind Caltex Gas Station)
(077) 770-5996 to 97 or (02) 246-1010 [Java Hotel]
0917-500-5282 or 0939-916-5800 or 0922-803-5282 [Java Hotel]
6:00 am to 2:00 am (Monday to Sunday)