Toyo Eatery in Makati Presents the Essence of Filipino Flavor in Unique Ways
Updated as of April 17, 2020
Restaurants are often defined by the kind of cuisine they serve. Some take it a step further and stick to a certain genre without necessarily focusing on a type of dish. Then there's Chef Jordy Navarra's Toyo Eatery. 
Toyo Eatery is definitely not your typical Filipino restaurant as they want to explore different kinds of food genres, which is not something you'd typically see in a restaurant.
Their take on food and dining is more of a twist on what makes Filipino food, well, Filipino. In a nut shell, they take the essence of Filipino flavor, traditions, and techniques and combine them quality products to make a delicious dish.
We missed you!!!😚After a week of traveling, resting, and spending time with our families, WE ARE BACK!🔥🔥🔥Toyo Eatery Three-Cut Pork BBQ paired with our signature Silog – you know you missed us, too!😉

Toyo Eateryさんの投稿 2017年11月6日月曜日
The restaurant takes a step further into this concept with its interiors. Unlike most Filipino restaurants, Toyo Eatery boasts an open kitchen and an intimate setting that is not a typical feature of  a Filipino restaurant.
The food, however, is where they really pride themselves. In fact, it is the reason why Toyo Eatery has a spot on Asia's 50 Best Restaurants.
Their menu comes in two parts: the Eatery, or a la carte menu, and the Tasting Menu. The  latter consists of dishes that change daily, and are usually selections of their best dishes.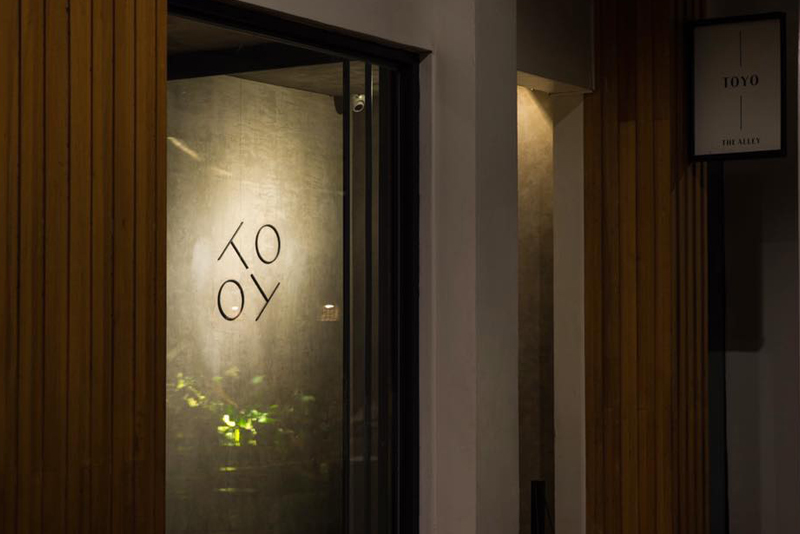 Sample their Three-Cut Pork BBQ (Php 380). One can never go wrong with this classic BBQ that you can pair with a meal or pair it with your favorite drink!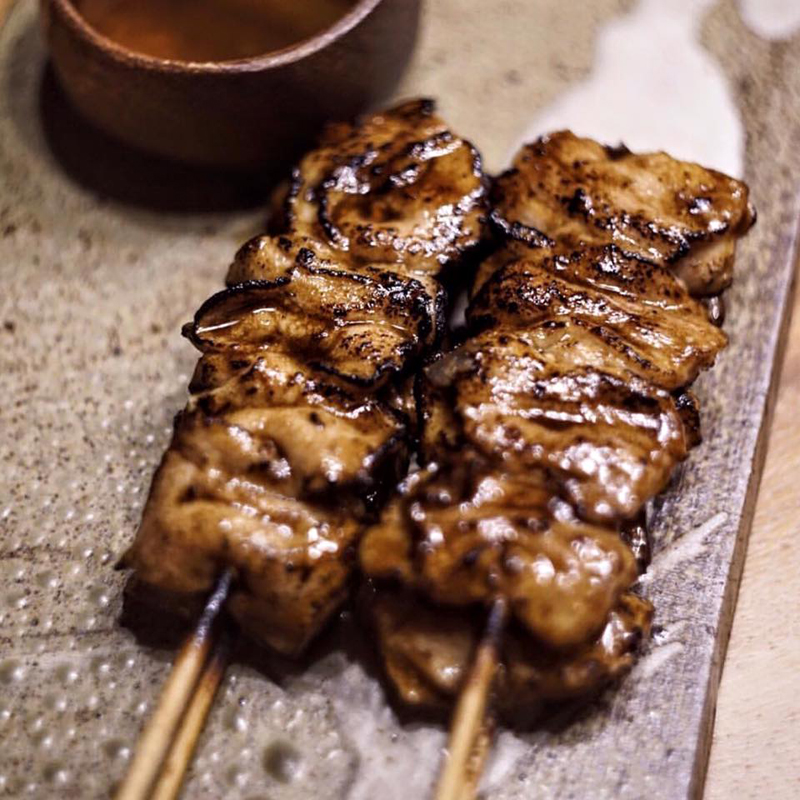 Three-Cut Pork BBQ (Php 380)
You might also want to try the Burnt Kalabaza with Sea Urchin & Orange Kamote (Php 450). This soup this is surely one that will not only start off your meal but also give you something to look forward to.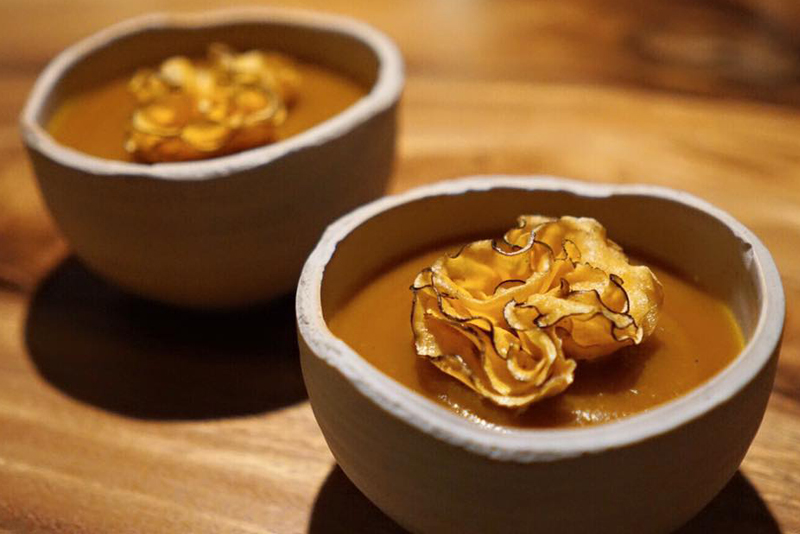 Burnt Kalabaza with Sea Urchin & Orange Kamote (Php 450)
The restaurant also has a bakery counterpart called Panaderya Toyo, a rustic-style bakery that sells artisanal bread are made from organic flour and 100% sourdough.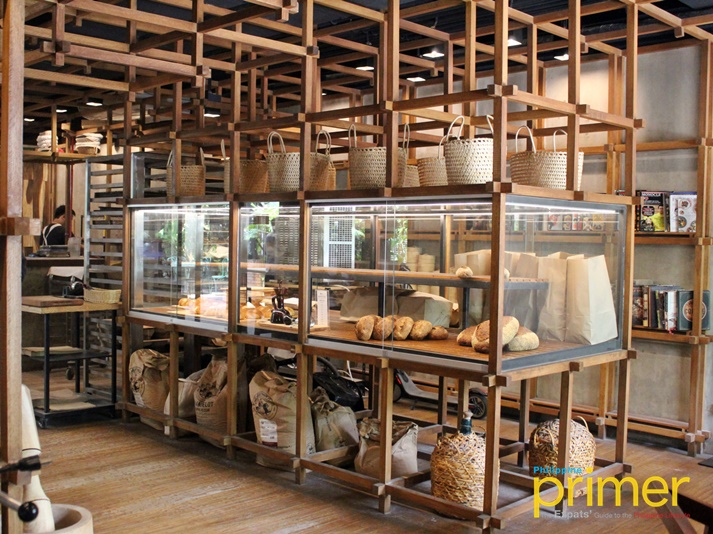 How to get here 
From EDSA, turn right then drive to the left side of Chino Roces Avenue.
Drive straight and on your right side, you will see a Karrivin Plaza sign. There is a guard outpost at the entrance.
Landmark: BDO Pasong Tamo
---
Images grabbed from Toyo Eatery's official Facebook page.

Karrivin Plaza, 2316 Chino Roces Ave., Makati City