Ricardo's in Caoayan Ilocos Sur: A Multi-Cuisine Fine Dining Place in a Town of Local Plates
Ricardo's in Caoayan Ilocos Sur: A Multi-Cuisine Fine Dining Place in a Town of Local Plates
Ricardo's in Caoayan, Ilocos Sur is the sister restaurant and yet the total opposite of the al fresco dining, Ihawan sa Caoayan.
From the Filipino style kamayan concept of Ihawan, Ricardo's was born with a desire to deliver a different concept to the locals.
Also read: Ihawan sa Caoayan: Serving Filipino Feast in A Traditional Kamayan Experience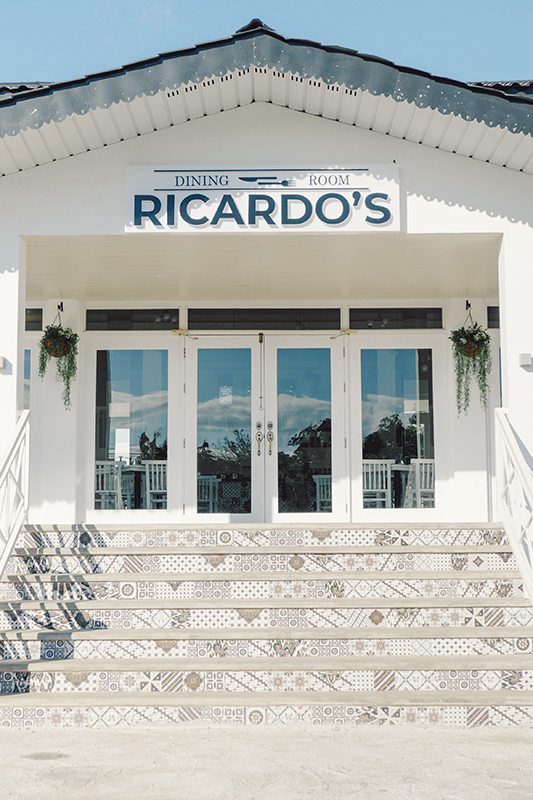 Even from the exterior, Ricardo's embraces modern contemporary setting
Ricardo's is surely a breath of fresh air in a town with countless Ilocano servings. Unlike any other restaurants in Ilocos, this restaurant is designed to bring locals and tourists an international fine dining experience, balancing their gastronomic adventure of local favorites. 
If you've been to Ihawan and never to Ricardo's, then you're totally in for an aesthetically pleasing white interior as it exudes a complete opposite aura of the famed grilled restaurant.
Inside, you'll feel a modern and contemporary lifestyle with high ceilings and glass walls adorned with indoor plants.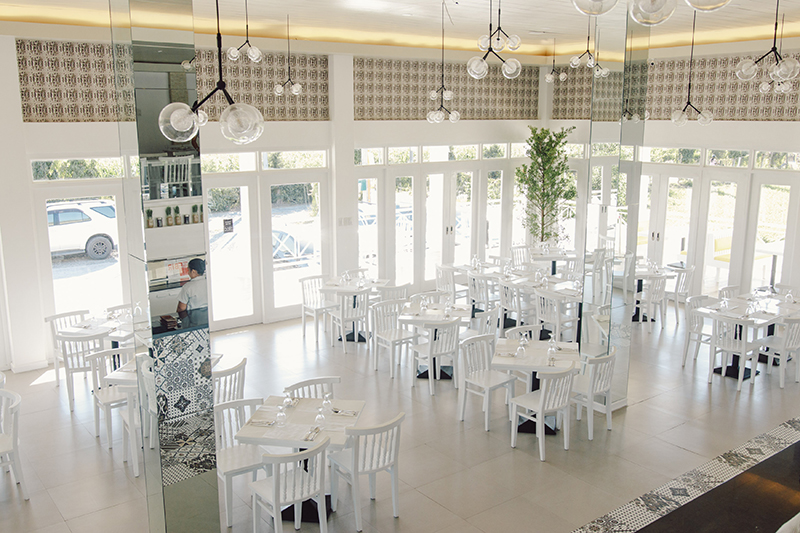 The glass walls bring out a more vibrant setting for Ricardo's, allowing more light to come in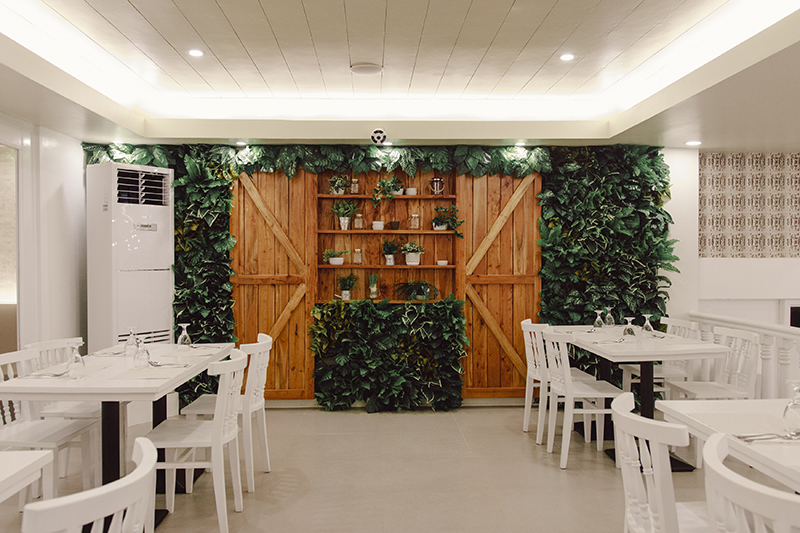 The white walls are adorned with indoor plants and wooden fixtures to give a more modern-contemporary vibe 
Although their menu boasts international servings, Ricardo's make sure to give their guests everything they've been craving for.
Those who wish to taste both international and local feasts, we recommend Ricardo's Platter (Php 1,155) of squids, kebabs, grilled pork and chicken, Vigan longanisa, and mussels.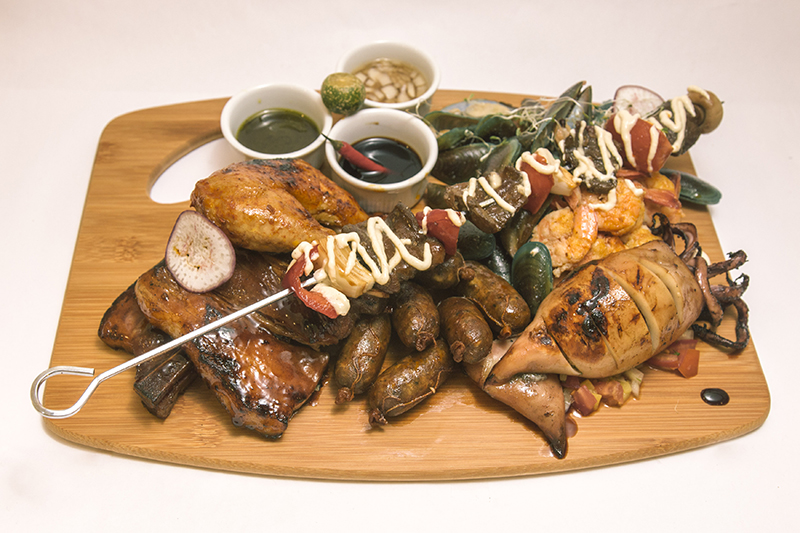 Ricardo's Platter (Php 1,155)
This platter comes with different sauces that customers can experiment for a more flavorful taste. If you opt to feast over purely seafood, there's also a Seafood Platter (Php 815) that you can pair with steamed rice.
Ricardo's also serve steaks and pasta plates for those who wish to eat light or heavy.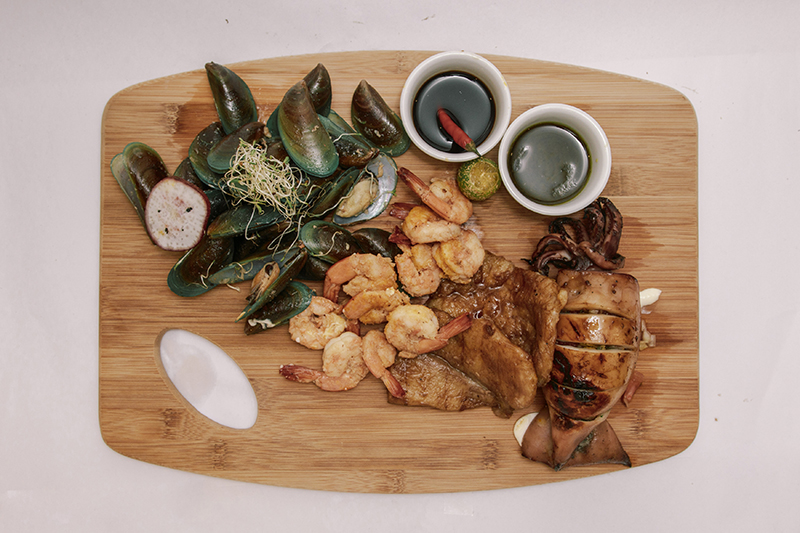 Seafood Platter (Php 815)
Going on to the second floor, you'll find the in-house cafe Tasa Coffee Shop.
Aside from being just a fine dining place, Ricardo's has also made space to keep their customers at home by bringing in the famed coffee shop that actually started along with Ihawan sa Caoayan.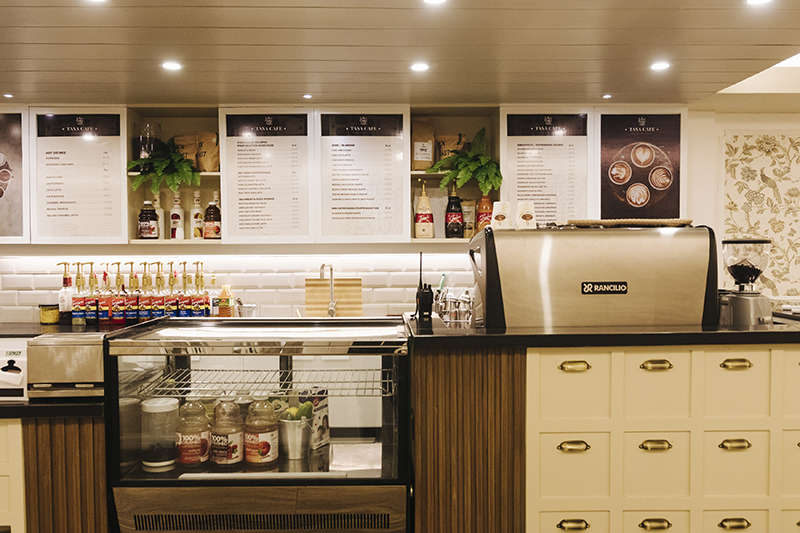 The cozy interior is inviting for a cup of either hot or cold lattes, fruit shakes and frappes along with a quick catch-up and chit-chatting
It was previously located on the second floor of the newly reconstructed dining space of Ihawan and was transferred to Ricardo's to accommodate more customers.
Unlike the first floor, the room is painted with white and light brown, accented with wooden fixtures and floral decals on the wall.
The cozy interior makes it more inviting to get a cup of coffee over a quick catch-up or a fruit shake after a hearty meal downstairs. This place is also separated so you can get a more private and intimate space.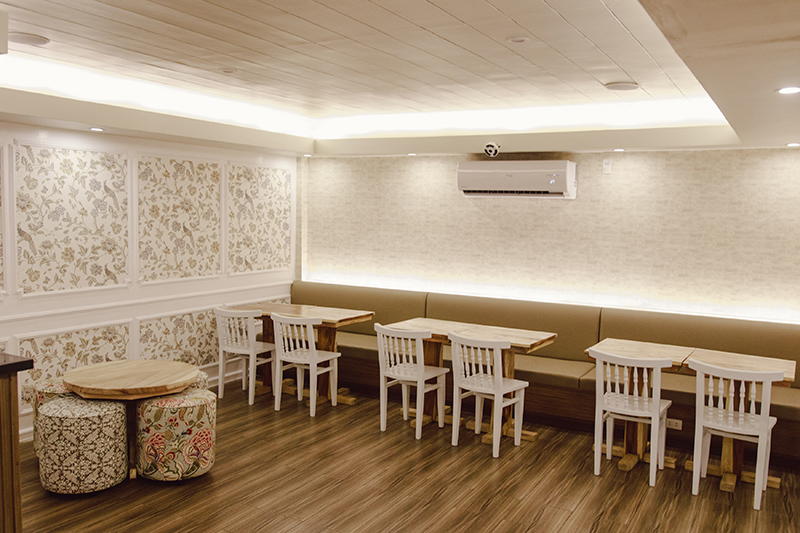 Order coffee lattes or fruit shakes after a hearty meal downstairs and bask under the cozy vibe for a few more hours
Whether you're in search for the best local food or you're into international servings, Ricardo's impressive interiors down to the food feast will never fail to please you!
How to get there: 
By car: From Calle Crisologo in Vigan, head south on Crisologo toward Silang. Turn left to Rivero and continue to the Bedding Bridge. Turn left after the Caoayan Native Delicacies. Ricardo's will be on your left.
By public transport: From Calle Crisologo, there are tricycles you can hire to bring you to Ricardo's
---
This first appeared in Philippine Primer Japanese magazine's February 2019 issue.
Images courtesy of Ricardo's.
Written by Denisse Tenorio
General Information
Caoayan, Ilocos Sur
0966-733-9933
11 a.m. to 10 p.m.