Poblacion Dining Room in Makati: As hidden as it gets
Poblacion Dining Room in Makati City is probably Makati's best hidden restaurant if we're talking about ambience and the actual way of hiding the restaurant.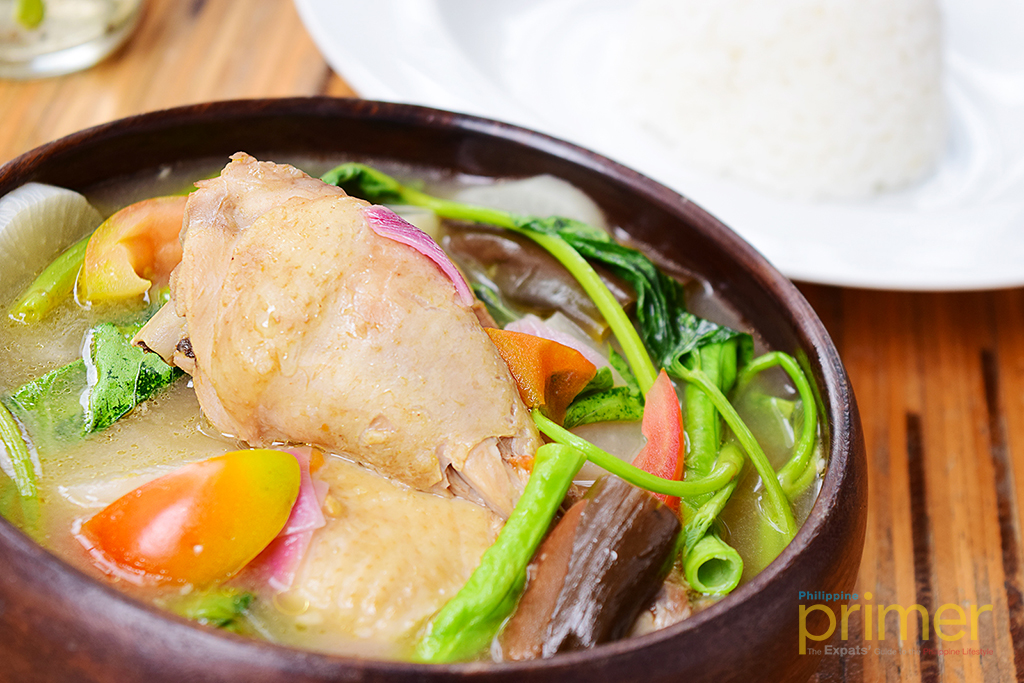 A TRADEMARK FOR (SOME) LOLAS. Sinampalukang Manok (chicken in a tamarind soup base) is much like sinigang, except it's chicken. Enjoy this at Poblacion Dining Room for only Php 280.
Hidden somewhere inside Commune Café and Bar in Makati, you may thing you'll get a different vibe because of the sudden shift in roles. Usually, its bars that are hidden within restaurants (think ABV and Prohibition Liquor Lounge), but Poblacion Dining Room turns that idea on its head.
Also read: Commune Cafe + Bar: Great coffee days ahead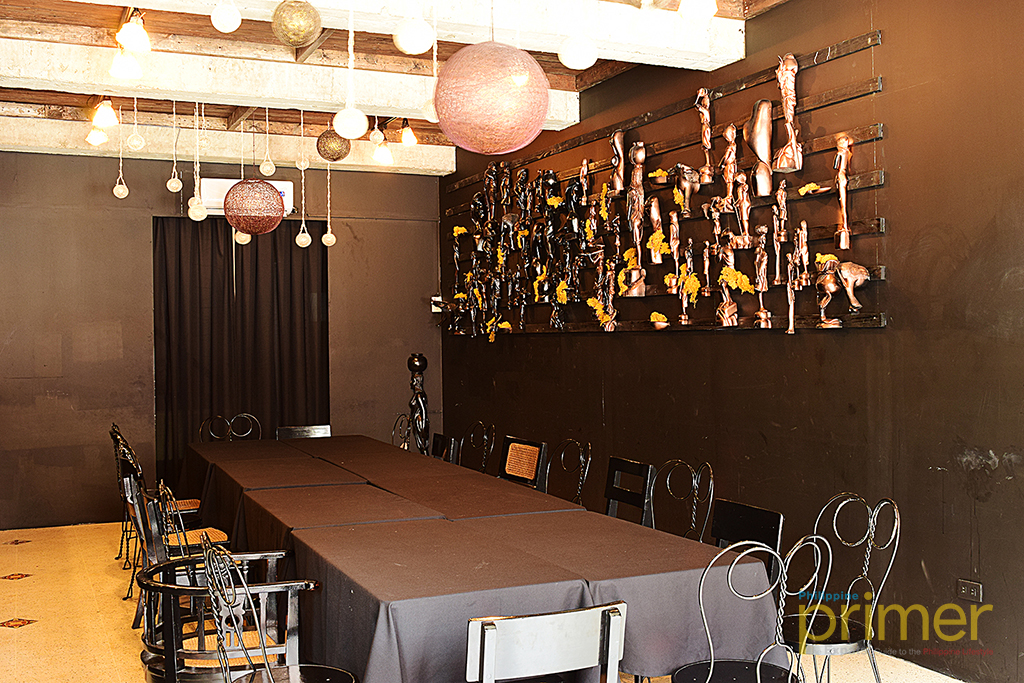 JUST LIKE LOLA'S DINING. There's one long table where everyone gets to sit, eat, and catch up. This can be split up into smaller tables to accommodate more people (up to 25).
Poblacion Dining Room is as Filipino as it gets. Once you've been taken through its doors, you'll feel like you walked into your grandmother's house. Filipinos will get a hint of nostalgia with how it's set up: there are either several small tables where everyone can eat and chat, or one long table (made by putting the small ones together) to have everyone sit down, eat, and chat.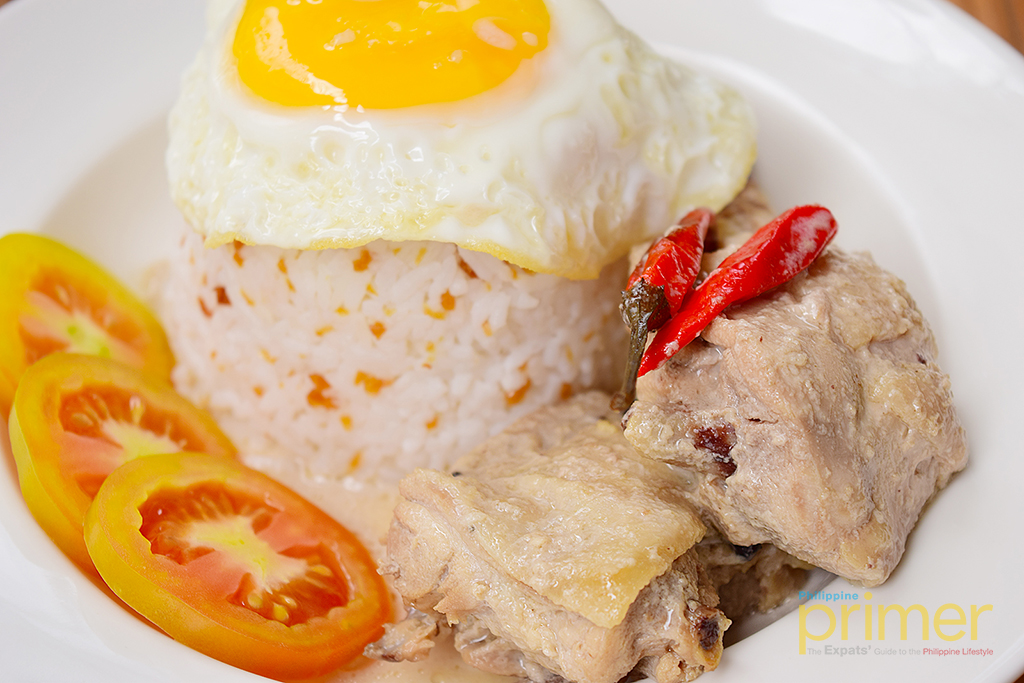 CHICKEN ADOBO SA GATA. Adobo usually elicits darker colors, but add gata (coconut milk) and it becomes this creamy white serving of goodness. A good meal for only Php 280.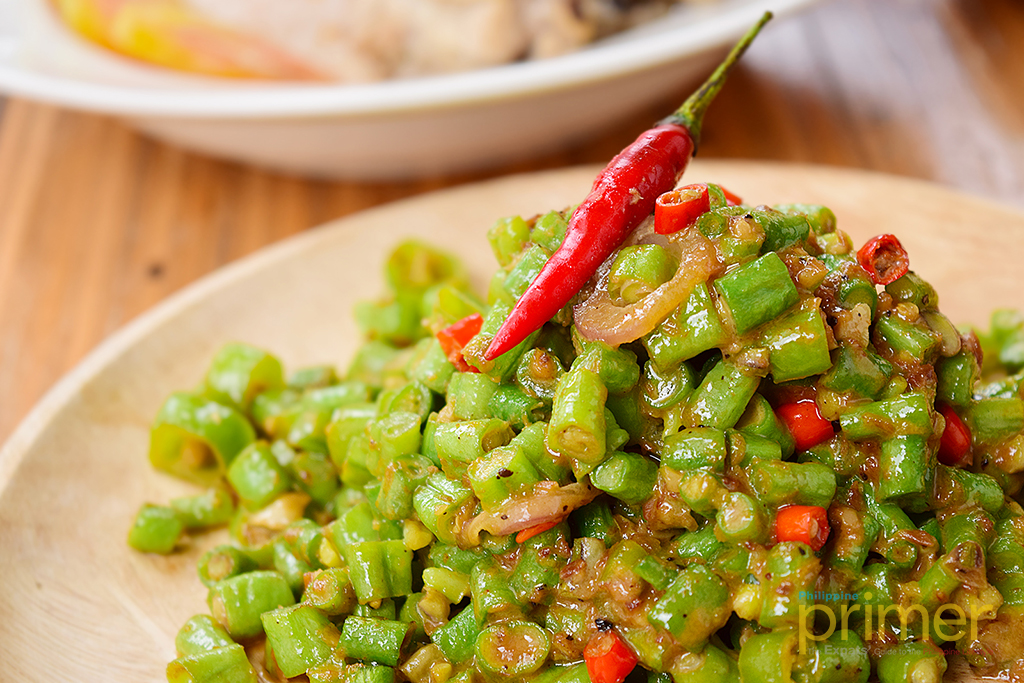 FEELING SLEEPY? Try their Gising Gising (Php 150), so called because of its inherent spiciness that "wakes you up." Don't fear the heat; it's countered (somewhat) by coconut milk.
At its core, however, is the food. People go to Poblacion not to eat Italian, Japanese, Chinese, or any other international cuisine. They go there to experience home-made Filipino food, much like how Filipino grandmothers used to make them.
DANGGIT SILOG. For only Php 285, you can enjoy this Filipino breakfast at Poblacion.
ANOTHER FILIPINO BREAKFAST STAPLE. Aligue Rice topped with Crispy Dilis (Php 285) is something we Filipinos love to eat for breakfast, lunch, or dinner. Yes, it's that flexible.
The presentation may be fancy, but they always leave you feeling like you just visited your grandmother over the weekend. Sundays, however, are different, as Poblacion breaks out the cheese buffet. Did we mention you can also get Commune's delicious coffee in here?
You can find Poblacion Dining Room at 36 Polaris Street, Poblacion, Makati City. They're open every day for lunch (11 a.m. to 2 p.m.) and dinner (6:30 p.m. – 10 p.m.). Please don't be confused with the map, it's actually that close to Commune.
---
Written by: Philippine Primer Staff
General Information
36 Polaris St., Poblacion, Makati City
02-275-6324
0919-859-5848
Lunch - 11 a.m. to 2 p.m., Dinner - 6:30 p.m. – 10 p.m. (Mon. to Sun.)