Pinakbet Farm in Ilocos Sur Is More Than Just a Serene Farm Life Experience
If you're looking for the freshest pinakbet in Ilocos Sur, look no further than Pinakbet Farm!
This government-owned restaurant and tourist destination in Caoayan, Ilocos Sur speaks true to its name as it resembles a simple and peaceful rural living in a lush vegetable farm setting while being served with appetizing set meals and a cultural performance.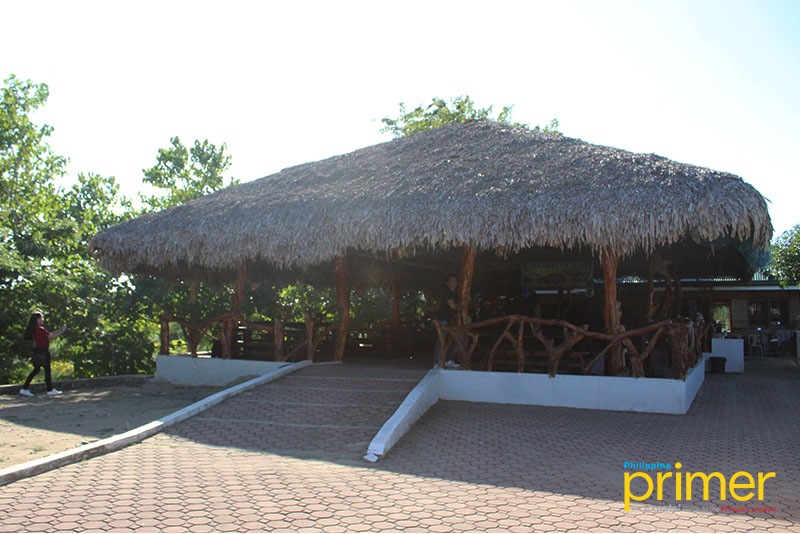 Pinakbet Farm restaurant is located between the riverside and the farm area
Opened in May 2014, Pinabket Farm is the idea of Caoayan's Former Mayor Hon. Juan Paolo Singson Ancheta to help the local farmers and fishermen of Caoayan to flourish the farming industry in the area.
The outland landscape
The origin of the well-known Ilocano dish Pinakbet, came from the Ilocano word "pinakebbet" which means to shrink the food into one dish to prevent it from spoiling.
With the wide acreage of Pinakbet Farm, they have every vegetable ingredients of pinakbet available right from their own backyard, from the eggplants, squash, to ampalaya or bitter gourds, and green beans. These vegetables are freshly harvested every day so diners are assured of the freshness of the ingredients put in their meals.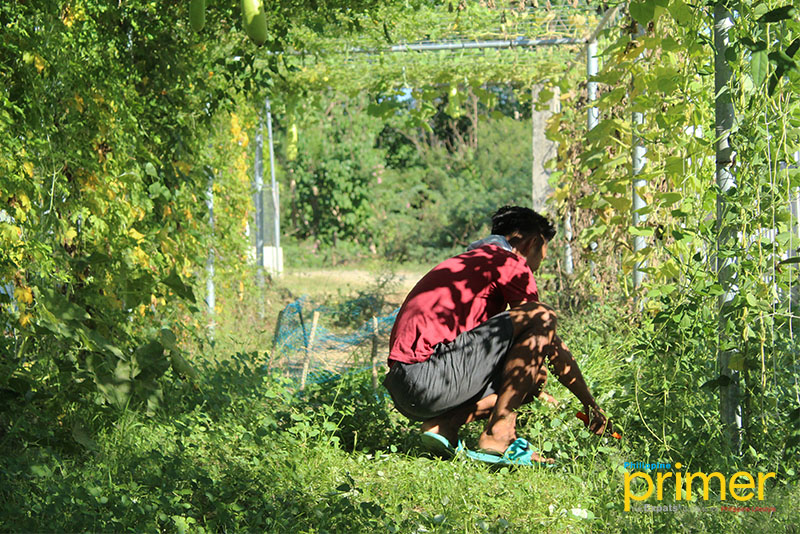 Most of the ingredients for their dishes are grown right from their farm
Customers who come early may harvest their own vegetables or go fishing in the river and have it cooked as their meal or take it home at a certain price per kilo.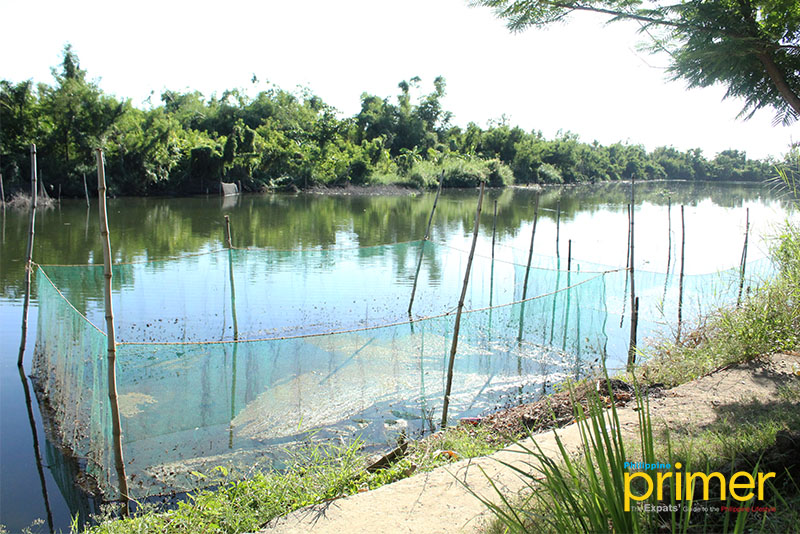 Fish pens for Tilapias can be seen in the river beside Pinakbet Farm
Beyond the farm
Pinakbet Farm's restaurant echoes a refreshing al fresco dining experience in the middle of the farm which exemplifies true Filipino feast inside a pavilion-type nipa hut. What makes the whole lunch pleasing is the fresh afternoon breeze while feasting on authentic Ilocano dishes the kamayan or boodle fight way.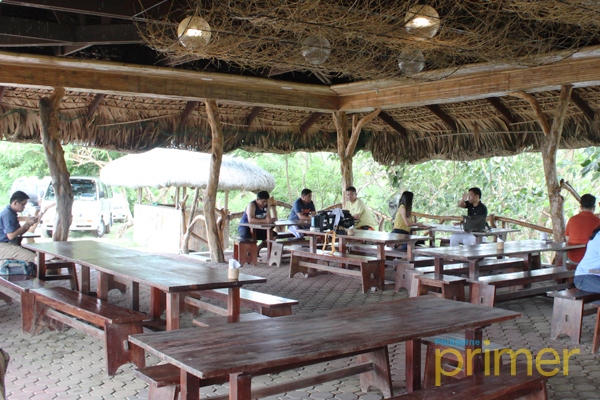 Pinakbet Farm restaurant can accommodate at least 170 to 200 persons
Diners are served with IsKarGu—isda (fish), karne (meat), and gulay (vegetables) set meals (Php 300/head). The main highlight of the meal is their signature home-made vegetable stew or Pinakbet made from freshly picked vegetables uniquely served in a bamboo bowl.
Pinakbet in a bamboo bowl with the complimentary lemongrass drink and Balikutsa for dessert.
Aside from fresh veggies, there are also grilled meats such as grilled liempo, chicken inasal de Ilocos, and tilapia freshly caught from their fish pond. This set meal comes with unlimited rice, a local candy-like dessert called Balikutsa made from sugarcane molasses, and a complimentary drink such as their organic blend of lemongrass juice.
A highlight of the afternoon is their cultural presentation which showcases the Ilocano culture, trade, and the courting and marriage tradition in a musical act filled with Ilocano songs. The cultural show is scheduled every day at 12:30 pm to 1 pm.
Enjoy a one of a kind Filipino feast with your family in a tranquil province setting at Pinakbet Farm!
Also read: Ihawan sa Caoayan: Serving Filipino Feast in A Traditional Kamayan Experience
How to get here:
Pinakbet farm is located in a remote area 4 km away from Calle Crisologo. You may use the Waze app to navigate the route going to Pinakbet Farm.
General Information:
Address: Nansuagao, 2702 Caoayan, Ilocos Sur
Business hours: 8 a.m. to 5 p.m. (Mon. to Sun.)
Contact number: 0927-564-0202
Facebook: Pinakbet Farm
---
A version of this appeared in Philippine Primer's Japanese (Vol. 104) and English (Vol. 11) magazines
Updated as of February 6, 2019

8 a.m. to 5 p.m. (Mon to Sun)