Mahogany Market in Tagaytay Is a Destination for Great Bulalo and Fresh Produce
If you're looking to try some bulalo, Tagaytay's Mahogany Market is the ideal place to score this beloved delicacy at a reasonable price.
Located along Mahogany Avenue and just a stone's throw away from the Tagaytay City Proper is Mahogany Market–a small marketplace where you can shop for meat products, fresh produce, and souvenirs, and sample some of the best bulalo in town.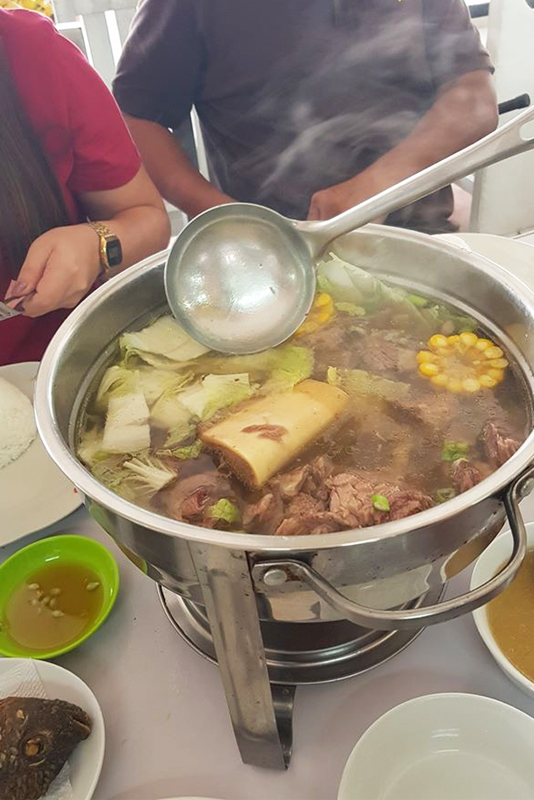 IMAGE Chris Nocon
Found on the second floor of the Mahogany Meat Market is the famed bulalo strip where a stretch of food stalls similar to karinderyas or small eateries serve bowls after bowls of the comforting beef dish.
One interesting thing to note about the strip is the fact that all stalls serve bulalo at the same price of Php 350 (sometimes, you can even haggle)! And with how big the serving size is, two or more people can actually share on one heaping bowl.
Each eatery also has its own selection of tasty side dishes like tawilis not to mention other Filipino favorites that ensures you'll never run out of food choices here.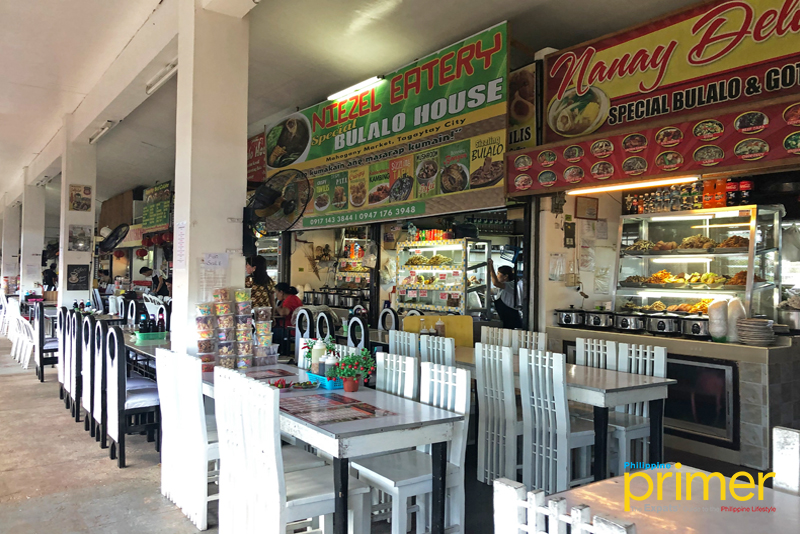 Another highlight of the Mahogany Market is the beef market where you can find different cuts of fresh and quality meat. With the right ingredients, you can craft your own recipe of bulalo at home.
There are also a couple of souvenir shops adjacent to the meat market. Here you can buy coffee beans, espasol, and other souvenir items such as t-shirts, key chains, and purses that are labeled Tagaytay City.
On the other hand, a separate two-story building a few steps away from the meat market houses stalls tahat sell fresh produce such as vegetables and fruits.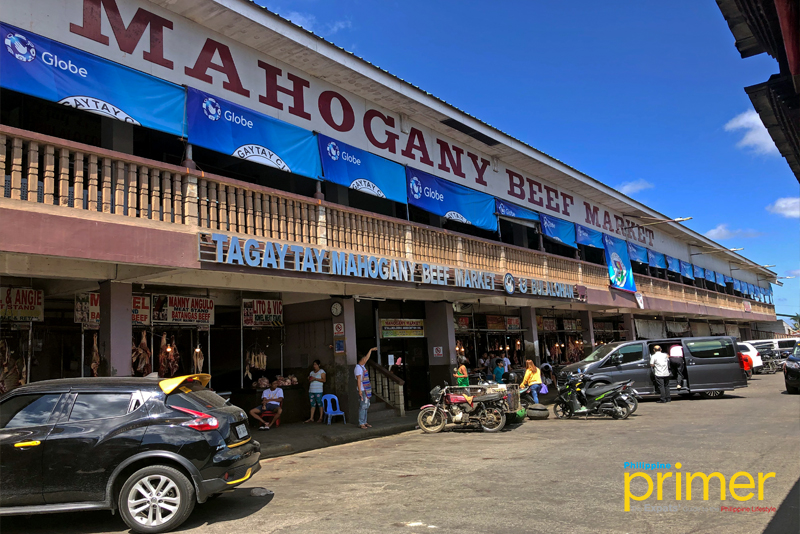 Whether it's for the bulalo or the fresh meat choices, Mahogany Market is a must-visit whenever  you find yourself in Tagaytay.
How to get here
Mahogany Market is located along Mahogany Ave., approximately 8 minutes away from Olivarez Plaza, Emilio Aguinaldo Highway.
By car: From Olivarez Plaza, drive South towards the Tagaytay Rotonda and continue onto the Tagaytay-Nasugbu Highway. Then turn right onto Mahogany Ave., continue onto this road. Once you see the Municipal Trial Court, turn right and you'll reach Mahogany Market. Along the way, you'll pass by Country Chateau Hotel, The Junction Tagaytay, and Ribchon.
---
This first appeared in Philippine Primer Japanese and English December 2019 issues.
Store Information
Mahogany Market, Mahogany Ave., Brgy. Kaybagal South, Tagaytay City
5 a.m. to 8 p.m.