Kabila Filipino Bistro: A Taste of the Finest in Local Gourmet Cuisine
Kabila Filipino Bistro is another innovative concept of Raintree Restaurants serving exquisite and modern selections of locally sourced and outright Filipino cuisine with modern impressions. Here, you can explore the Philippines through your palate with dishes from the different regions of the archipelago. Kabila is prominently located at the Ayala Museum Complex just beside ('Kabila' is the local translation for 'the other side') Museum Café, also under Raintree.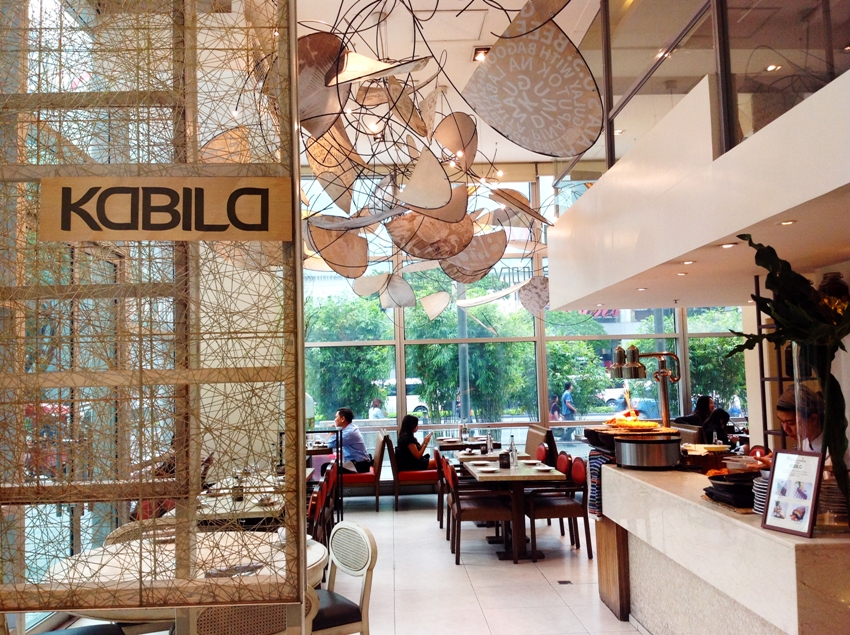 Kabila is like a world-class showcase of Filipino ingenuity in terms of cuisine and artistry as the restaurant's design incorporates native Filipino crafts with a very 21st century vibe. And yes, the sophistication of the traditional also translates to the menu offered here.
This Filipino pride-inspired restaurant is a fitting setting for lovers of Filipino food, especially Balikbayans (Filipinos based abroad who are returning for a visit), and foreign guests as they get to taste the finest of Filipino cuisine, creativity, and hospitality.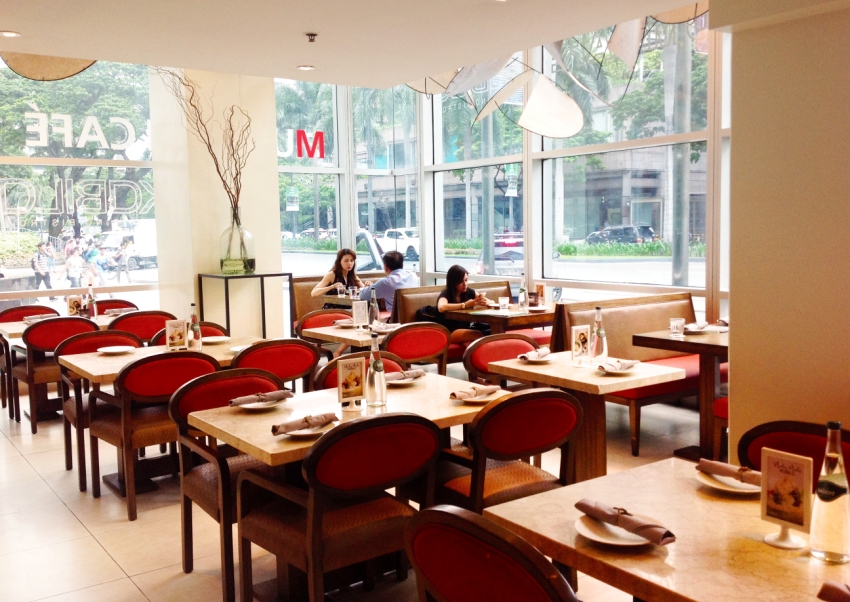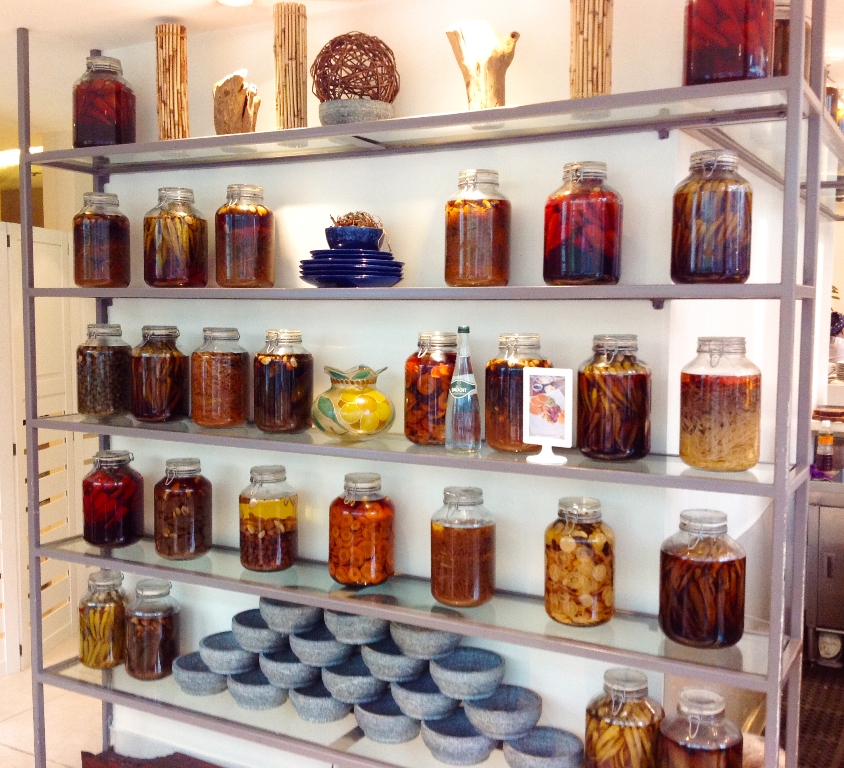 A creative display of traditional Filipino pickles in clear jars
Kabila's version of the Batchoy Noodle Soup (P275) is traditional but made even more special as it comes with bone marrow and pork bagnet, aside from the basic pork liver, egg yolk, bok choy and crispy garlic.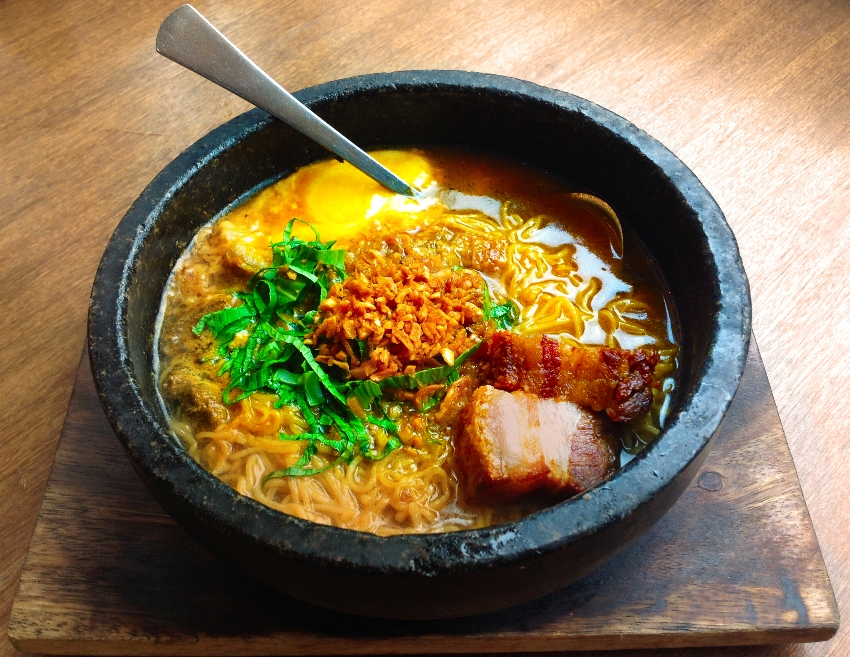 Batchoy Noodle Soup (P275)
Another favored offering here is Crispy Tapa + Pork Belly "Pica Pica" (P395), a good-for-sharing meal made of crunchy and tasty dried and cured beef (tapa), and the succulent and crispy crackling of pork cuts served with pinakurat (spiced vinegar), sweet soy and chili.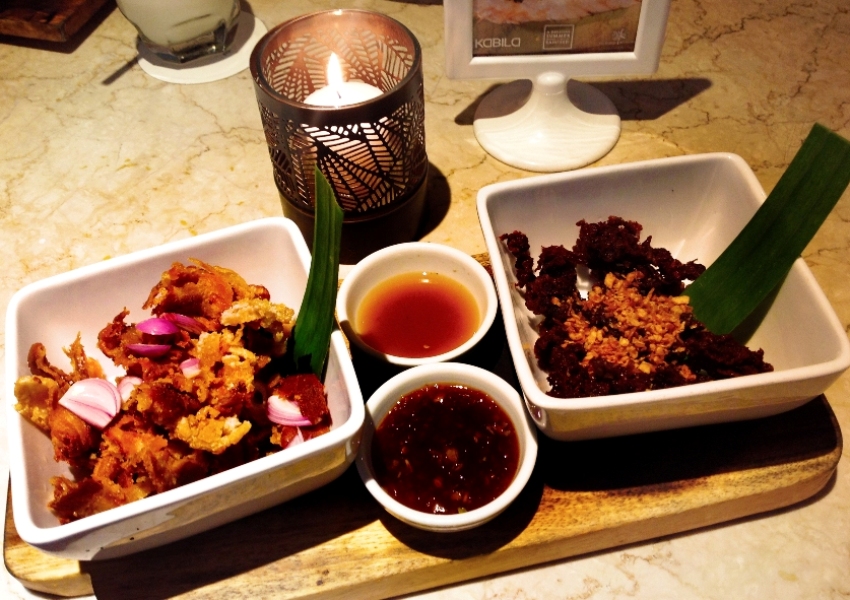 Crispy Tapa + Pork Belly Pica Pica (P395)
The Alaminos Longganisa (P295), is a Filipino-style sausage served with the strong flavor of sukang (vinegar) Iloko that is a favorite for breakfast. The Kangkong in Spicy Aligue sa Gata (P295), a modern-style recipe for Kangkong (Water Spinach) mixed with the spicy aligue (crab fat) sauce and coconut milk blends spicy and sweet flavors perfectly.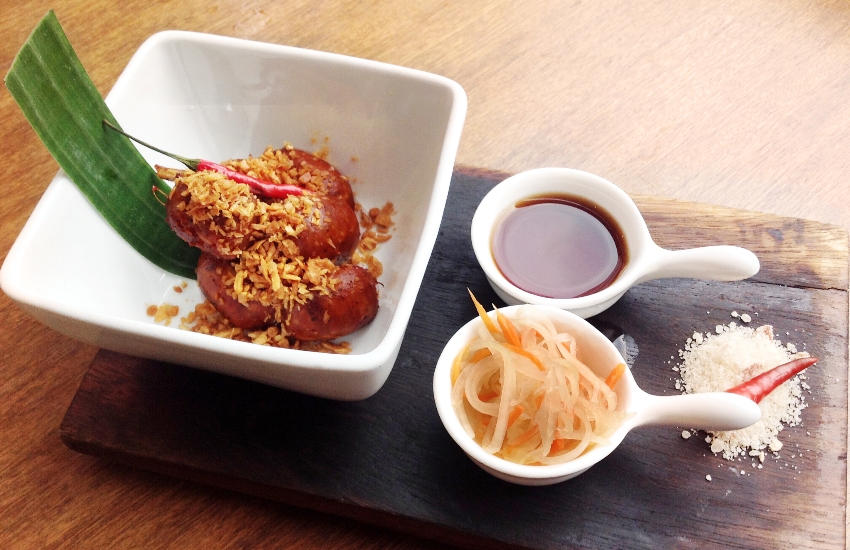 Alaminos Longganisa (P295)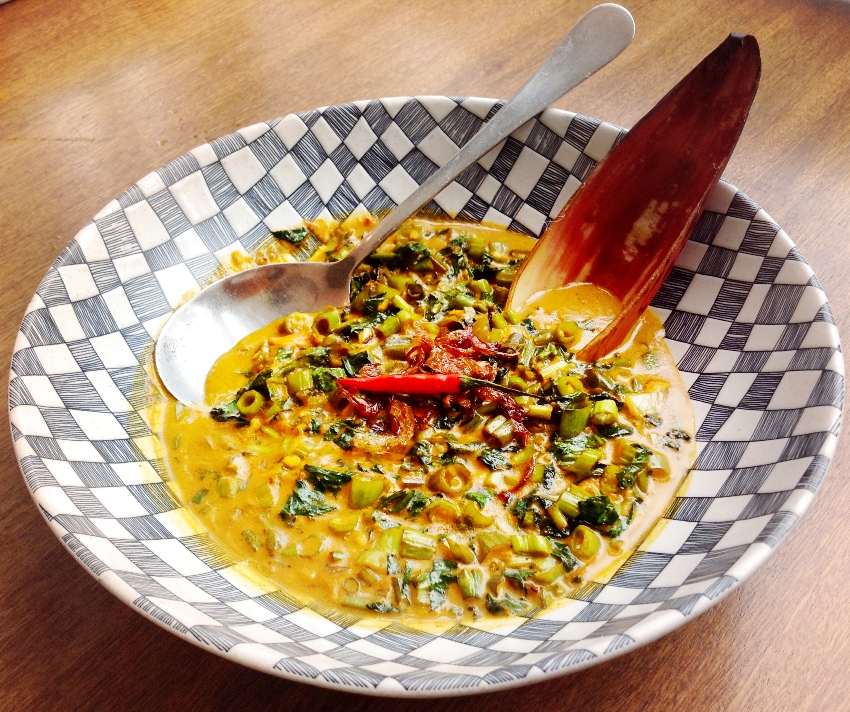 Kangkong in Spicy Aligue sa Gata (P295)
Kabila also excels with its desserts. The Tablea Cake (P295 slice/P1,850 whole), a heavenly, rich and moist cake with some nuts on the side is made with local pure cacao beans. For refreshment, they have their own signature tropical shakes, Kamias + Kalamansi (P175) and Buko + Lychee (P175)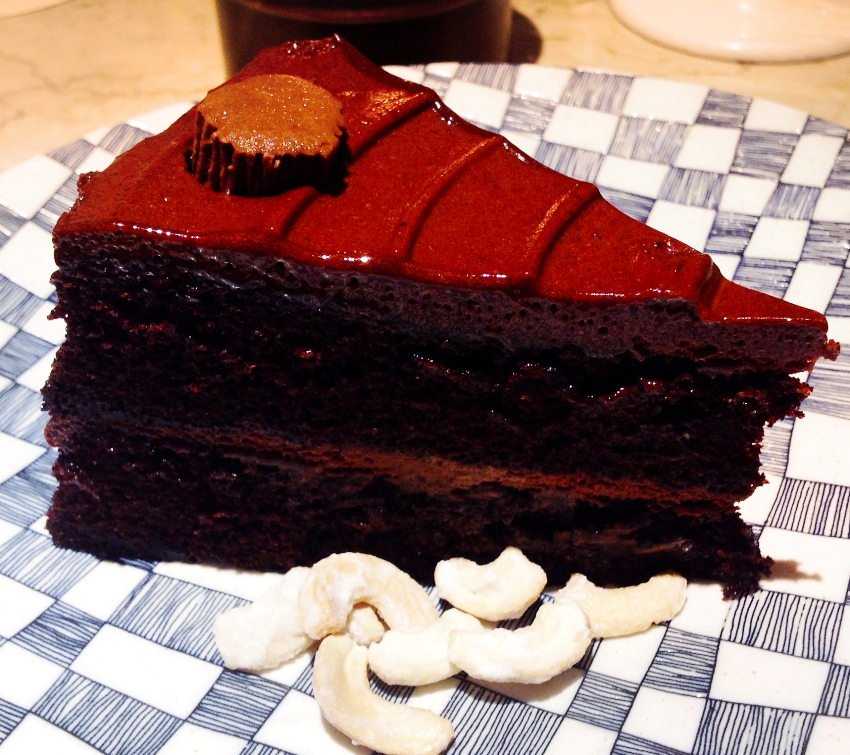 Tablea Cake (P295 slice/P1,850 whole)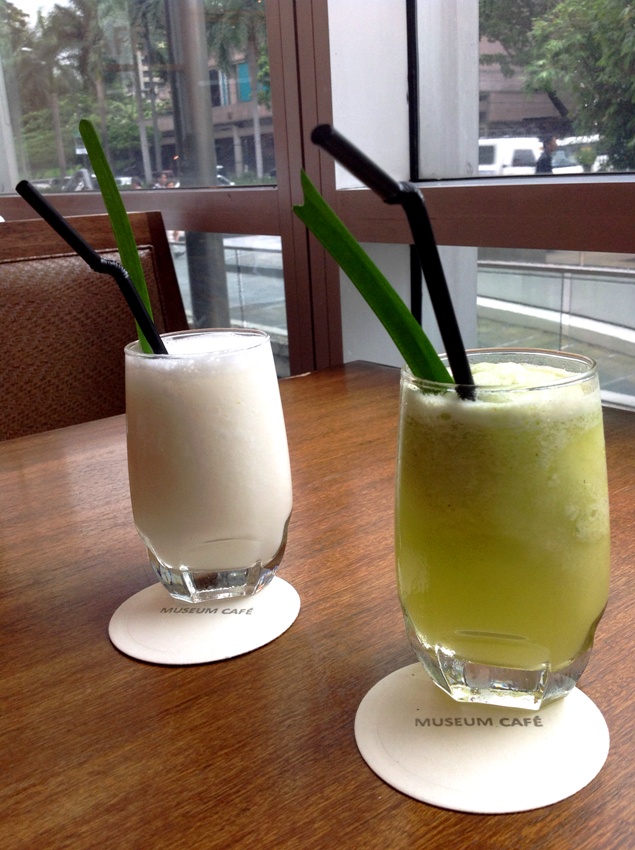 Tropical Shakes Buko + Lychee (P 175) and Kamias + Kalamansi (P 175)

While restaurants offering international cuisine abound, Kabila gives you many good reasons to explore the other side, where a world of Filipino culinary flavors and ingenuity awaits.
–
Article and photos by Adrian Pempena
Edited by Ingrid Soriano

Ayala Museum Complex Makati Avenue corner Dela Rosa Street, Makati City, Philippines

+63 2 757 3000 / +63 2 757 6000