Filio Bistro in Antipolo: No Frills American Comfort Food
Most restaurants in Antipolo, Rizal offer classic recipes from cuisines everybody's familiar with. Filio Bistro is no different, but they take comfort to the next level.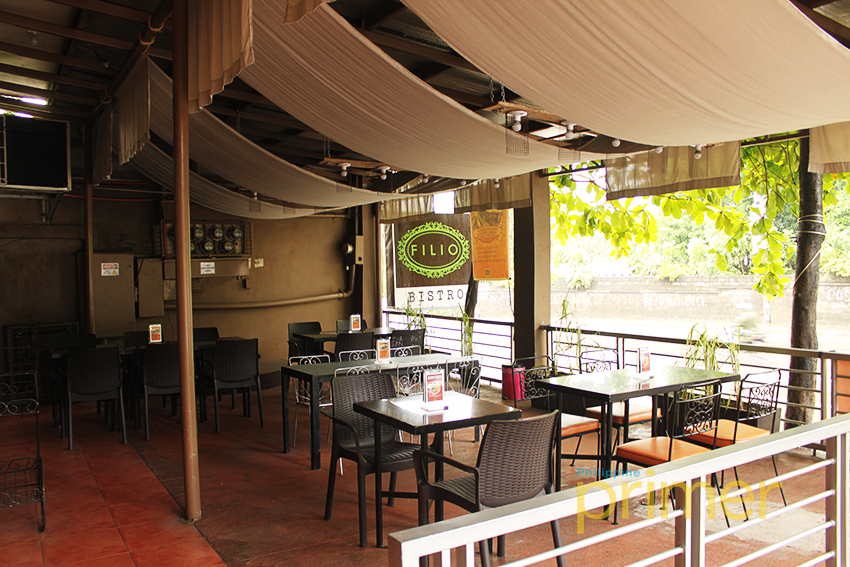 DINE AL FRESCO AT Filio Bistro.
Filio Bistro is a café that specializes in American comfort food such as ribs, burgers, and pasta. They have a good grasp of what people want, which paved the way for them to become one of the go-to restaurants in Antipolo.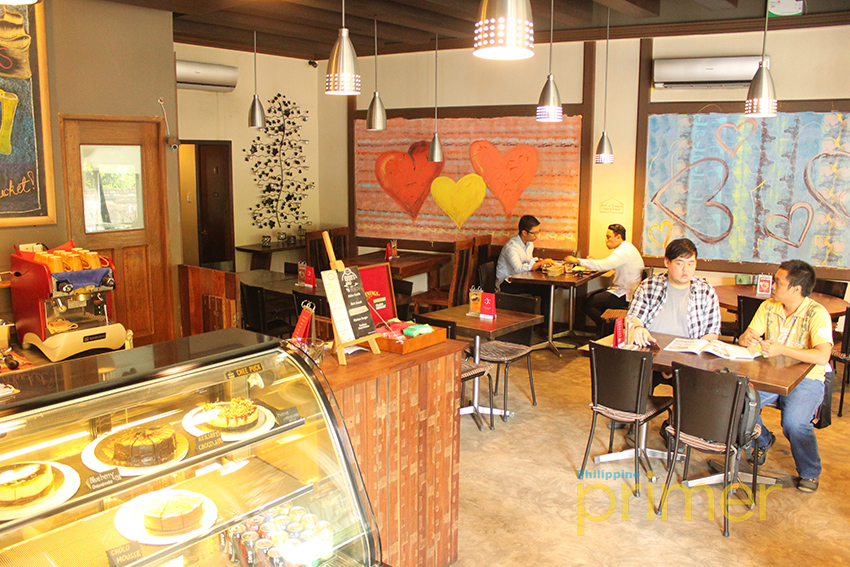 SPACE IS NOT AN ISSUE. Filio Bistro has one of the more comfortable eating spaces in Antipolo.
Filio is one of those rare restaurants in Antipolo where people can say "space is not an issue." The interiors are quite spacious, able to fit a lot more people compared to other restaurants along Antipolo's Sumulong Circle and Sumulong Highway. The location may not be scenic, but they have their own way of making things special.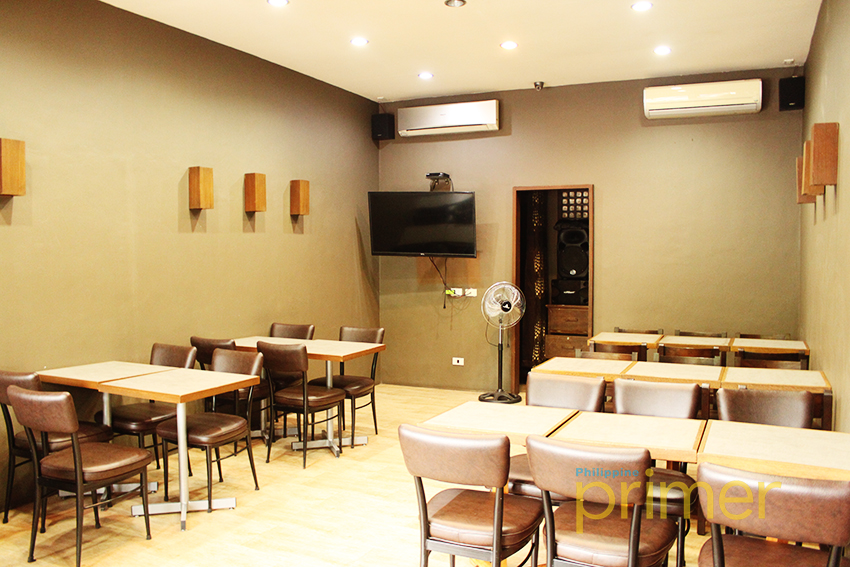 FUNCTION ROOM. Available for events and meetings.
They have their own spacious function room which can easily fit at least 15 people. The main bistro can comfortably sit anywhere between 20-25 people, with several more tables outside the café. At night, Filio Bistro lives up to its name with live performances from local bands.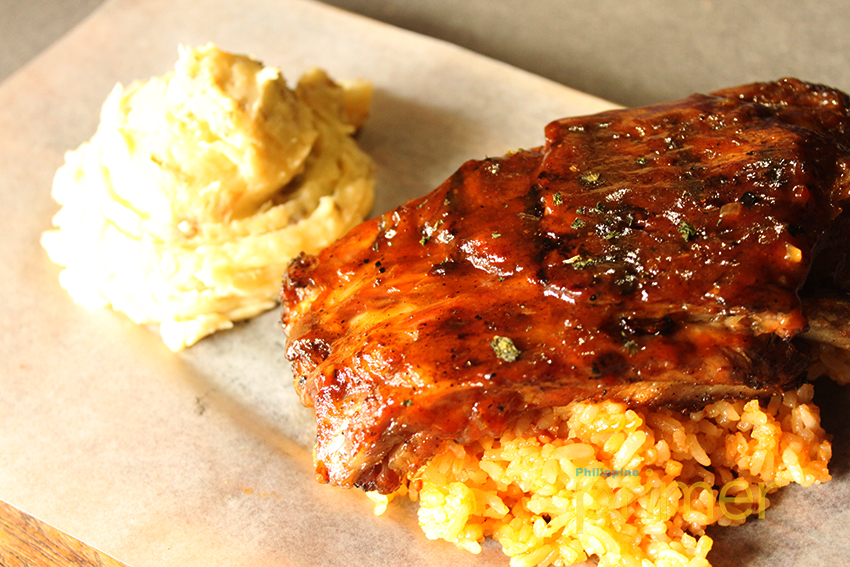 SWEET, BUT NOT TOO SWEET. Filio's Home Style BBQ Ribs (Php 289) with its own spice rub and their home-made barbecue sauce with two side dishes.
The Home Style Barbecue Ribs stand as Filio's most popular dish, especially with Americans and Filipinos. They've managed to find a good recipe for their barbecue sauce that's sweet yet does not overpower the meat. The meat practically falls off the bone.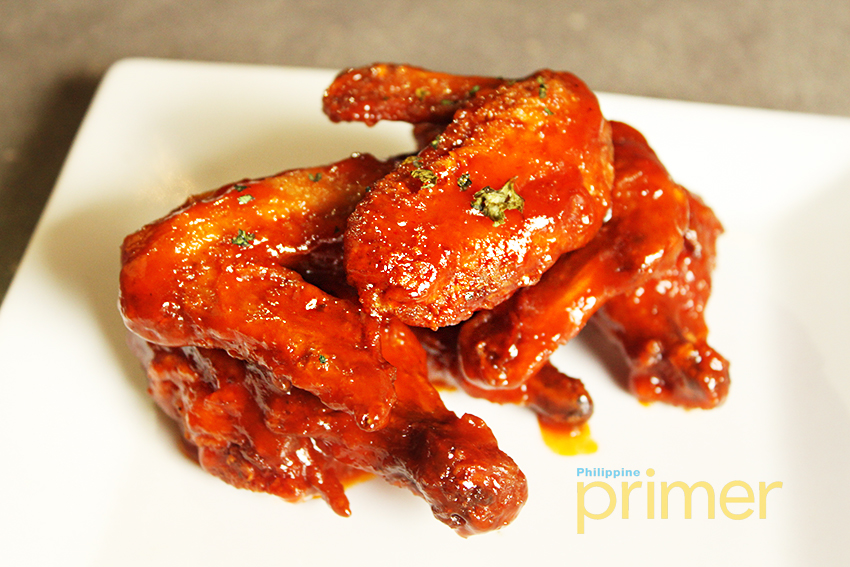 SPICED JUST RIGHT. It's tangy and spicy at the same time: Ariston's Buffalo Wings (Php 149).
Their Buffalo wings, however, are on another level. It's the owner's own recipe, mixing the right amount of spice and zest in wings that are cooked as well as you can possibly get. Five-piece servings make it great for sharing… or not, if you don't feel like sharing.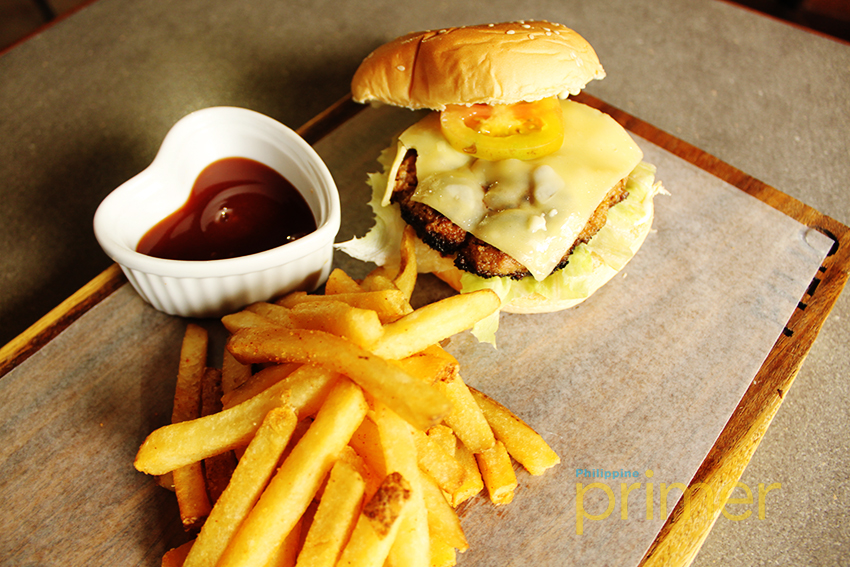 FILIO'S CHEESEBURGER. This one is made just a bit more special than other cheeseburgers, thanks to its all-beef sirloin patty. Yours for only Php 199.
Another crowd favorite is Filio's Cheeseburger. A patty made from premium sirloin steak is flame-grilled and topped with cheese, a slice of tomato, and sandwiched between lightly toasted buns. It's big enough for one person to not order another dish while still being tasty. A side order of fries completes this meal.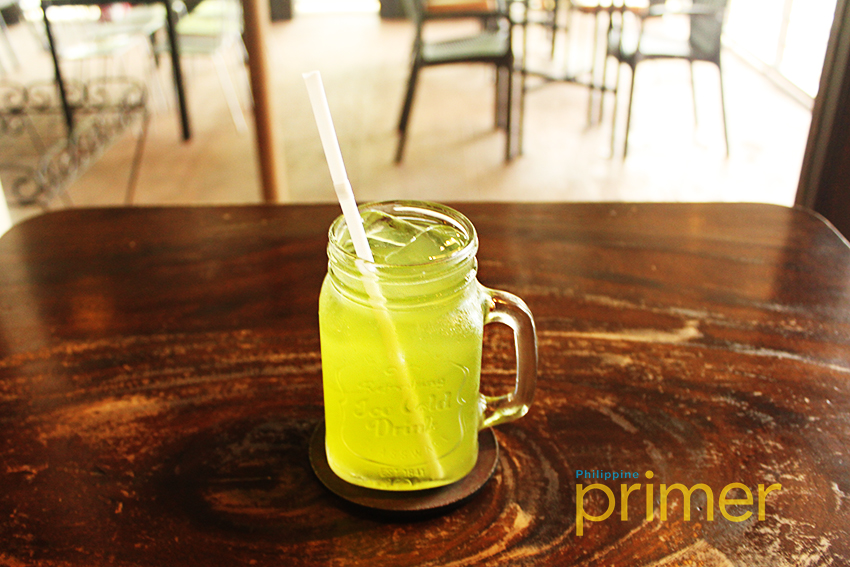 A GOOD WAY TO COOL DOWN. Green Tea Lemonade for only Php 79.
This place wouldn't be called a bistro without having a good selection of drinks, and Filio does not disappoint. Apart from having smoothies and lemonade, they also have several varieties of cocktails. 
You can find Filio Bistro at the Hi-5 Arcade, Sumulong Circle, Brgy. San Jose, Antipolo City. For reservations, you can call 0905-55-FILIO (0905-553-4546). You can also find them on Facebook, FILIO Bistro.
Store Information
Hi-5 Arcade, Sumulong Circle, Brgy. San Jose, Antipolo City
0905-553-4546
10 am - 11 pm Sunday to Thursday, 10 am - 12 am Friday and Saturday
None