Cecil's Cafe in Silang, Cavite Celebrates the Flavors of Home-Cooked Filipino and Chinese Meals
Cecil's Cafe in Silang, Cavite Celebrates the Flavors of Home-Cooked Filipino and Chinese Meals
It is always a pleasure to be enveloped in a warm embrace, more so if it is succeeded by your mom drawing you inside your dining area to be served with sumptuous home-cooked meals that are sure to treat you after a long day of work.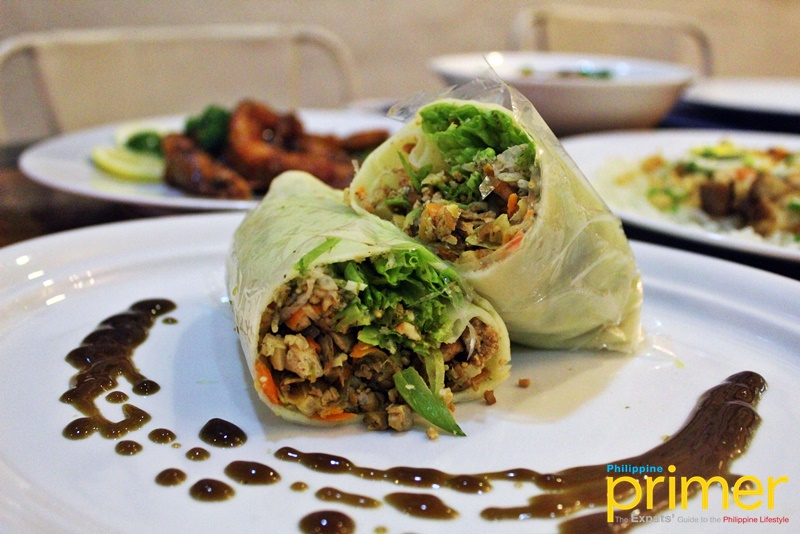 Cecil's Cafe, one of the strings of restaurants along Santa Rosa-Tagaytay Road, is a great representation of this home kitchen.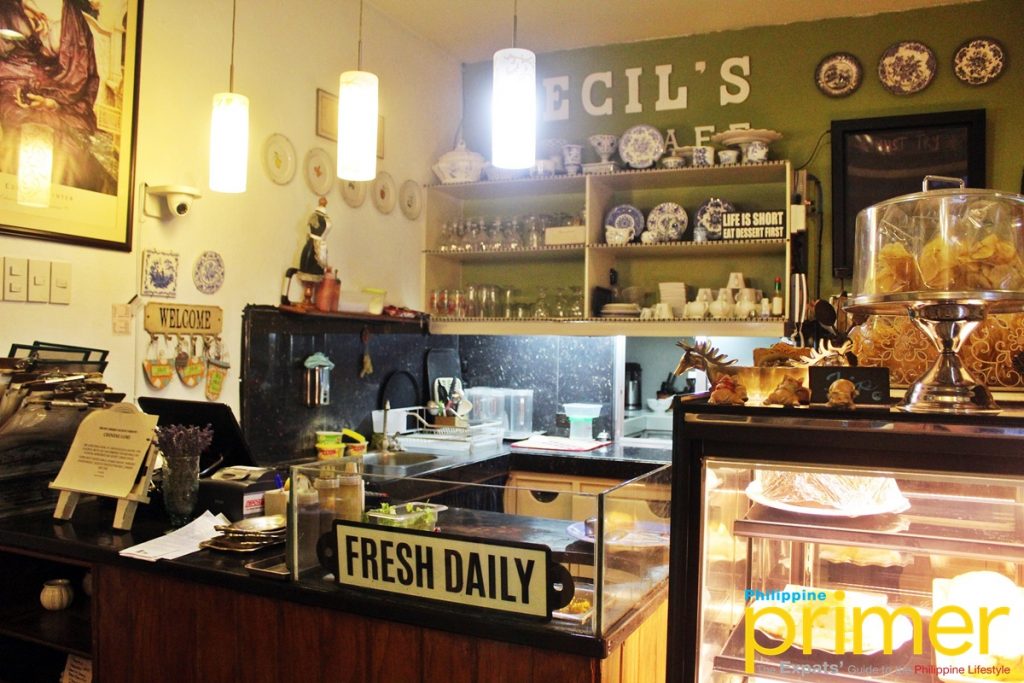 The stacks of China and teacups on the shelf behind the counter are reminiscent of every home we know.
With the cafe's cozy appeal brought about by several blue Chinese ceramics lining up the shelf behind the counter, as well as the several framed photographs peppering their neutral walls, Cecil's Cafe draws you in with a kind of warmth and simplicity typically associated with Filipino homes.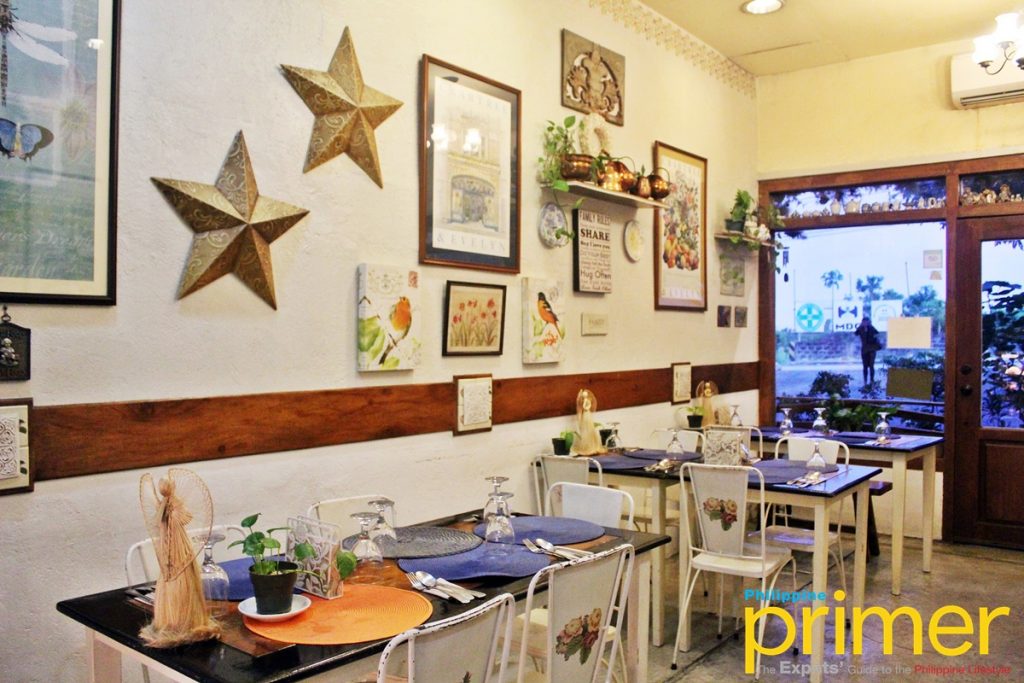 Each table is carefully designed and prepped up for you and your family.
What's more, they have a line of Filipino and Chinese specialty dishes that will surely fill your tummies with a taste you know you've been craving for so long!
The star of Cecil's Cafe is their fresh spring rolls called Amoy Lumpia, named after a province in China which is the present-day Xiamen.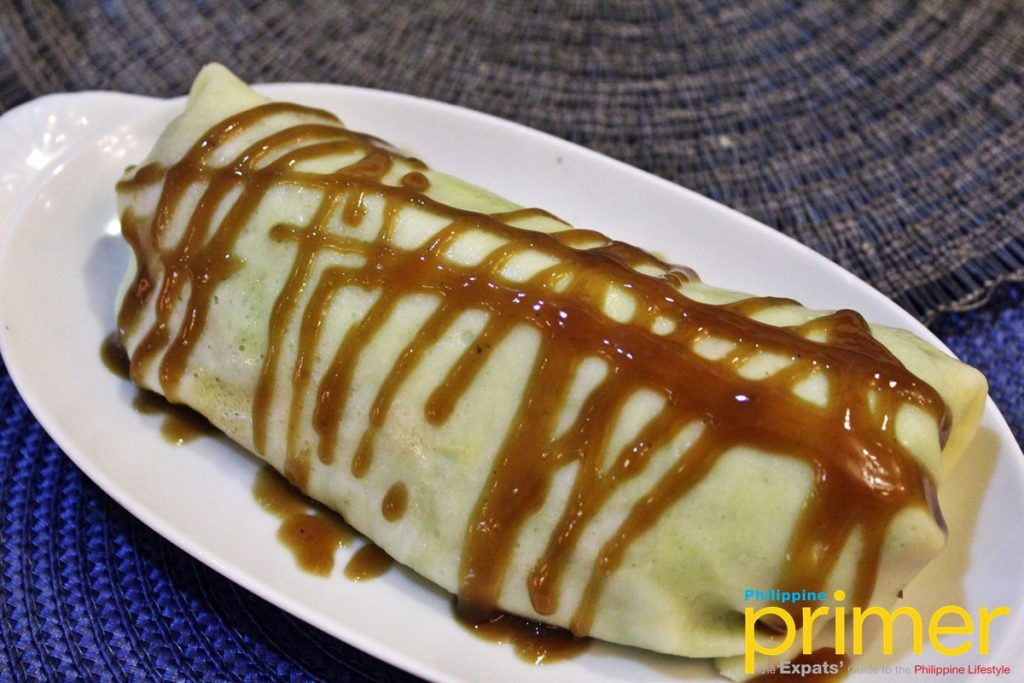 Amoy Lumpia may look like a simple, hearty dish, but slice it in half, and you'll be surprised with a healthy treat. 
This spring roll was already being served back in the '80s in one of the restaurants owned by Ms. Cecil's mother-in-law. When the family migrated to the US, the restaurant closed and so is the production of the beloved spring roll.
Fast forward to 2011 when Cecil's Cafe was established, the famed spring roll made a comeback and has now become their best-selling dish on the menu with over 100 pieces sold every day!
The Amoy Lumpia (Php 125) is a hearty bite as the owners believe how one should eat their money's worth. Stuffed inside the lumpia wrappers are hand-shredded cabbage and carrots, lettuce, tofu, shrimp, and ground pork. It is drizzled with their special secret sauce, which is such a kiss to the palate in goodness.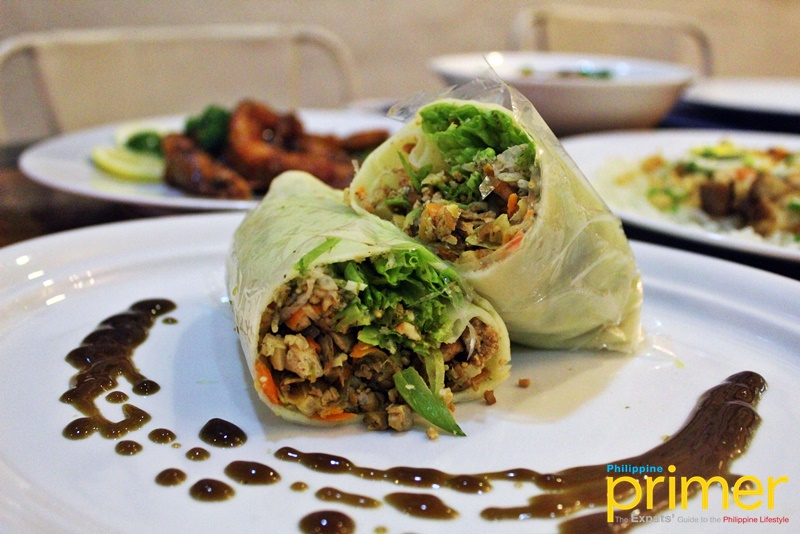 Green Patio's Fresh Xiamen "Amoy" Lumpia (Php 125)
Aside from their fresh spring roll, Cecil's menu also consists of Filipino specialties like Kare-Kare (Php 275) and Pancit Palabok (Php 165) as well as American favorites. Since expats living in the area also dine in the restaurant, Cecil's made sure to include a wide range of choices for everyone.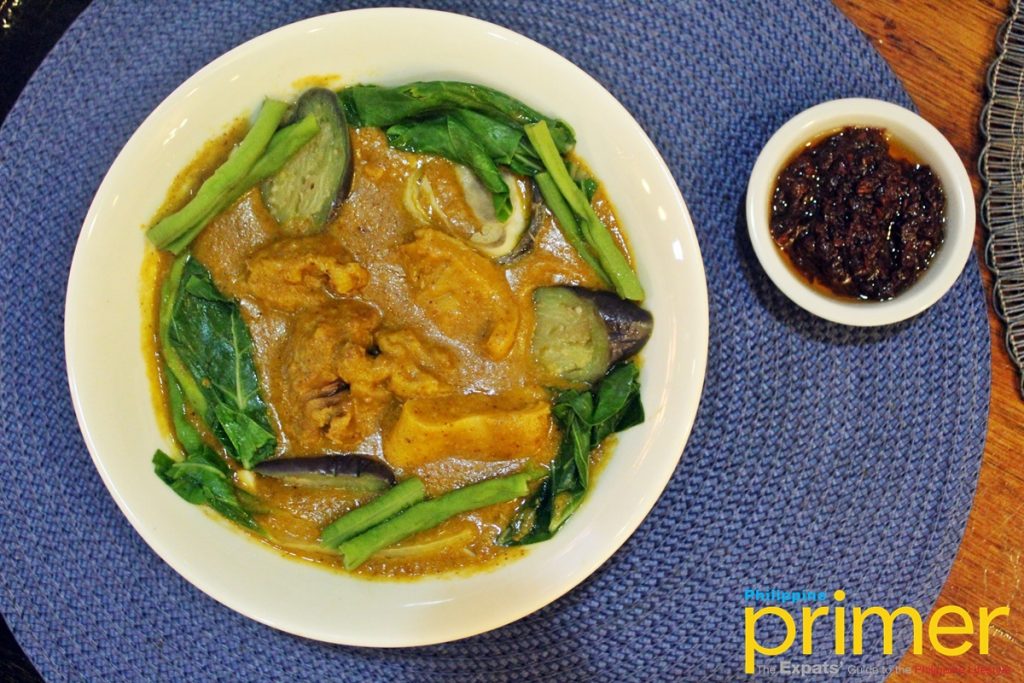 Kare-Kare (Php 275)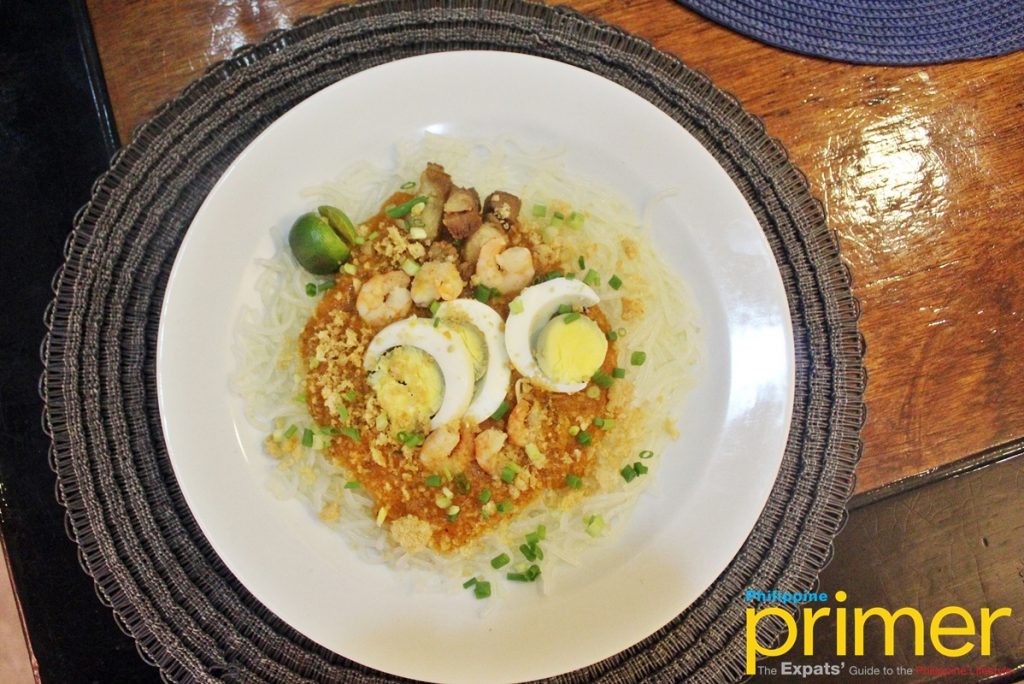 Pancit Palabok (Php 165)
For catering needs, Cecil's provides their services to intimate gatherings where they set up the place, decoration, and food based on what the organizer provides. Unlike other catering services, the team leaves before the event starts.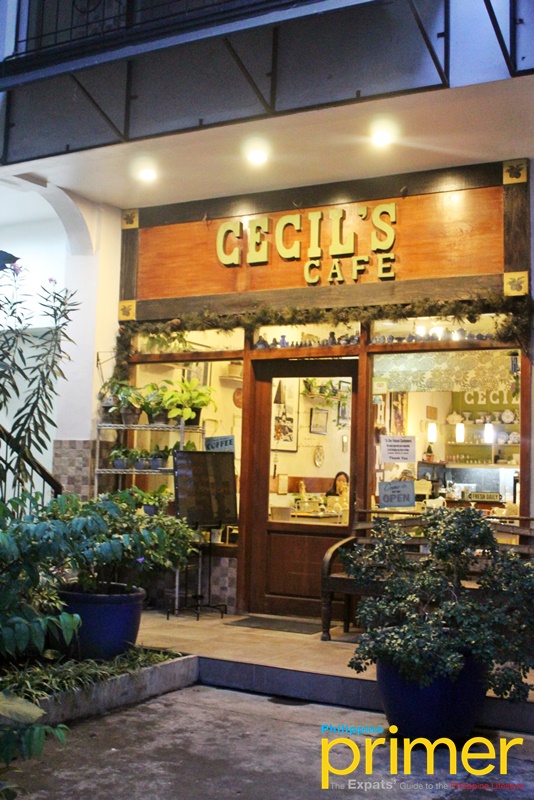 How to get here: 
By car: Cecil's Cafe is situated on the ground floor of CVI Bldg. along Sta. Rosa-Tagaytay Road, which you can reach via SLEX, taking the Sta. Rosa Exit. The nearest landmarks are Seventh Day Adventist Church and Minerva Tyre Gallery. From Sta. Rosa, Cecil's Cafe is on the right side.
By public transport: You may take the P2P bus from Makati Circuit Lane to Nuvali, Sta. Rosa. From there, you may ride a jeep or tricycle going to Tagaytay. Cecil's Cafe is on the left side of the road. If coming from Silang Town Plaza, you can ride a tricycle going to Lumil and then ride a jeepney to Cecil's Cafe. There are also jeepneys stationed at Tagaytay Public Market that can drop you off at Cecil's.
---
This first appeared in Philippine Primer's Japanese and English Magazine November issue.
General Information
CVI Building, Santa Rosa-Tagaytay Rd, Silang, Cavite
0920-915-7517
11 a.m. to 8 p.m. (Tue to Sun)