Bagnet 8065 in Makati Serves Irresistible Bagnet in Unique Ways
There are days when you crave for the fatty and crunchy goodness of bagnet. For those who are unfamiliar with it, bagnet is pork belly boiled and deep-fried to achieve a mix of crunchy skin and soft, savory meat. It's very popular in the Ilocos region.
Well, you don't need to go on a road trip to Ilocos to experience this sinful pork dish—Bagnet 8065 got you covered with their 11 bagnet dishes!
For starters, you should definitely try the 8065's Original Bagnet (Php 225), with the perfect medley of crunchy skin and tender meat. It is served with slices of green mango and bagoong (shrimp paste) to complement the dish.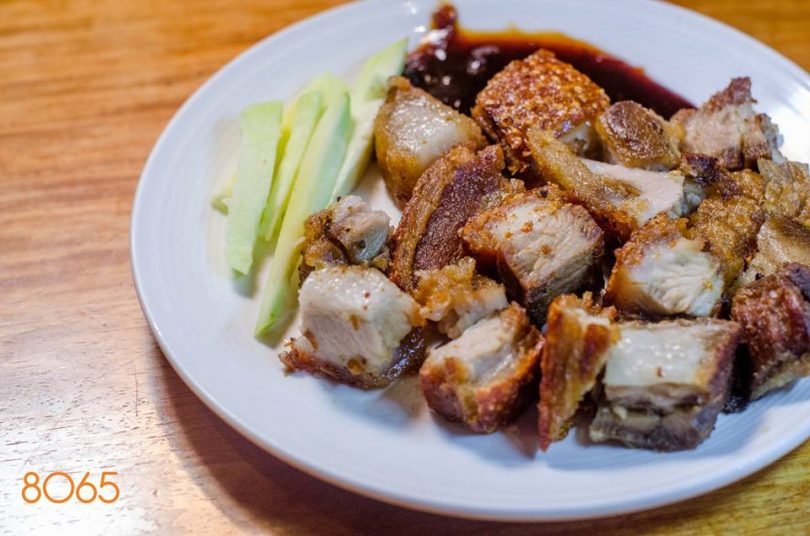 Original Bagnet Php 225 (good for 2), Php 145 (meal with rice and soup)
Another must-try is the Sinigang Bagnet (Php 235), which is similar to the regular sinigang but definitely better since the meat is not the ordinary stewed pork.
The bagnet adds a new texture and flavor to the dish, while the sour soup also helps neutralize its fatty taste.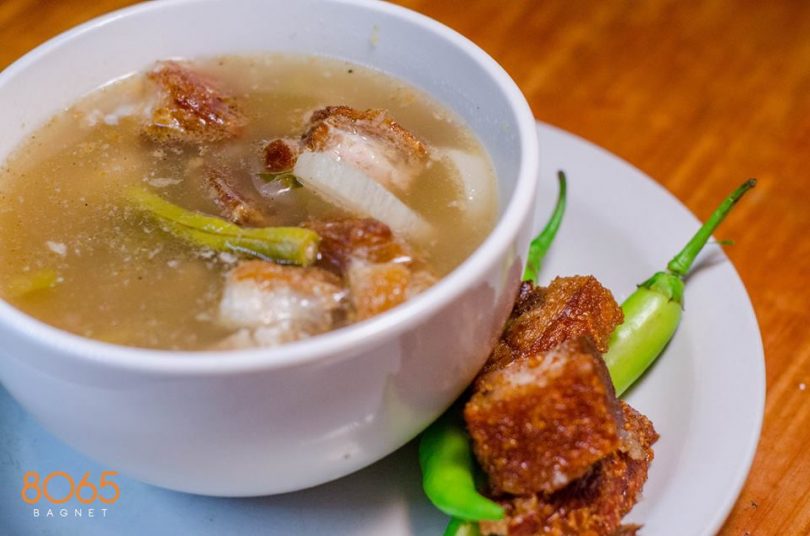 Sinigang Bagnet Php 235 (good for 2), Php 150 (meal with rice)
Another Filipino favorite that's been upgraded with bagnet is pancit.
8065's Pancit Bagnet (Php 215) is a concoction of savory bagnet slices and stir-fried flavorful noodles and vegetables. This is perfect for afternoons when you need a heavy yet hearty snack.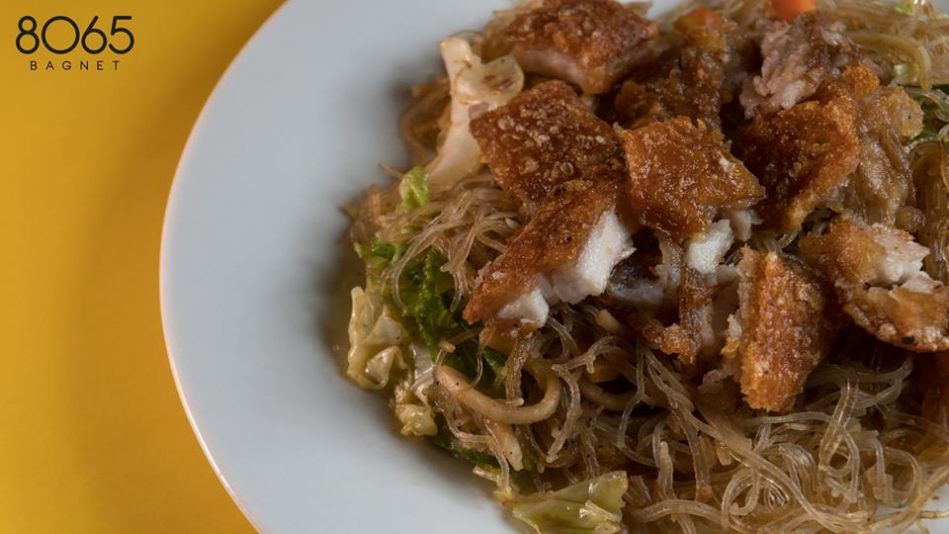 Pancit Bagnet Php 235 (good for 2), Php 150 (meal with rice and soup)
Another must-try is the Bagnet Dinuguan (Php 150), comprising of crispy bagnet, pork blood topped with sliced chili. This classic Filipino dish is a perfect partner for rice or puto.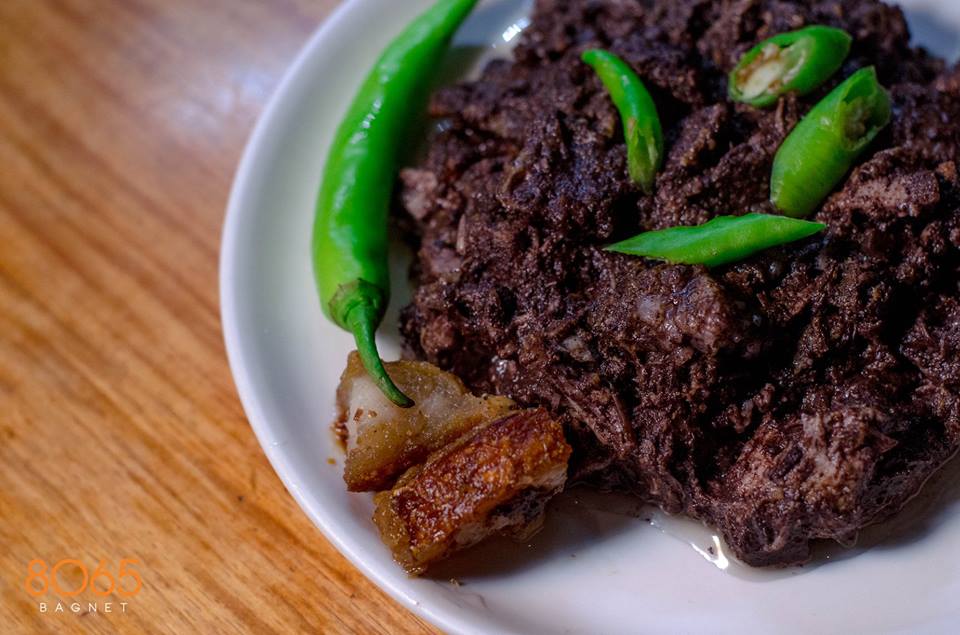 Bagnet Dinuguan (Php 150)
Aside from their bagnet selection, Bagnet 8065 offers chicken, fish, and vegetable dishes, as well as desserts. They also serve beer that is arguably the best partner for bagnet!
There are also band and acoustic gigs in their branches from time to time so watch out for that.
Hungry yet? Visit the nearest Bagnet 8065 now! They have branches in Makati, Manila, and Quezon City.
---
This first appeared in Philippine Primer's Japanese (Vol. 137) magazine.
Images grabbed from Bagnet 8065's Facebook page.

Estrella St., San Antonio Village, Makati City
Restaurant Menu
You can scroll the image left and right.