Da Gianni in Alabang: Authentic Italian Restaurant With a Heart
A quaint restaurant resides in the heart of Westgate Hub, Alabang called Da Gianni, and this may not be the first time you heard it.
Opened in March 2018, Da Gianni Cucina Italiana is owned by Filipino-Italian celebrity Matteo Guidicelli, together with his cousin Donikko Fernan, and close friends Pisha Villa-Abrille and Evan Carapiet.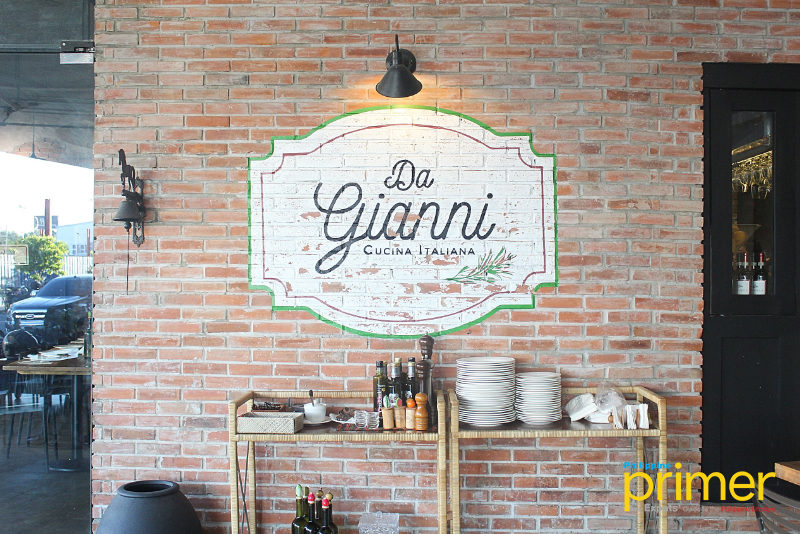 Da Gianni serves as a tribute to Matteo's late grandfather, Gianni, who came to Cebu in the 1980s. Gianni was looking for authentic Italian food back then, but couldn't find one. He was very passionate about the Italian taste thus started cooking on his own.
When Gianni passed away in 2016, his closest family and friends were inspired to open a restaurant that will serve as a tribute to him, as well as to provide everyone authentic Italian food. The simple idea gave birth to the first branch, Trattoria da Gianni, in Cebu City in 2017.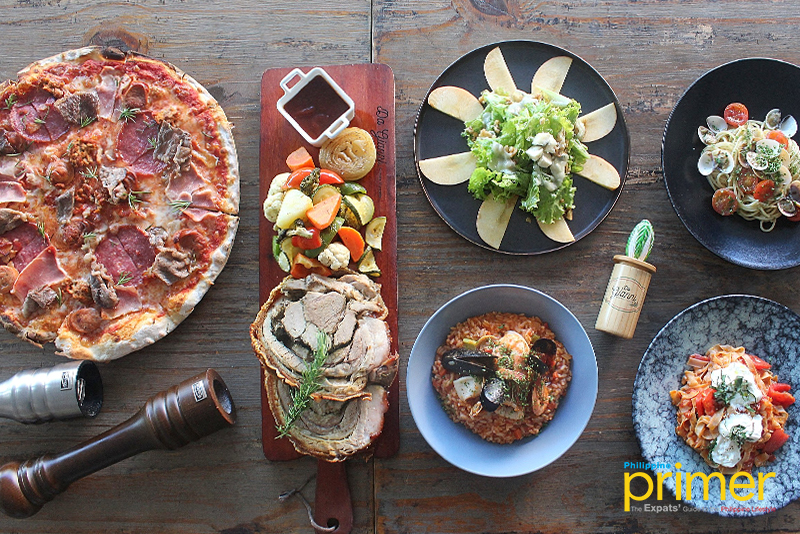 A year later, they opened the second branch in Alabang, with Matteo's father, Gianluca Guidicelli, as the head chef. They follow the farm-to-table concept and source their grass-fed meats from Argentina.
To start, you may want to sample their Gorgonzola Salad (Php 390). This salad features prosciutto di parma and parmigiano, which both give off a strong savory flavor. You can taste the freshness of the greens upon the first crunch, too.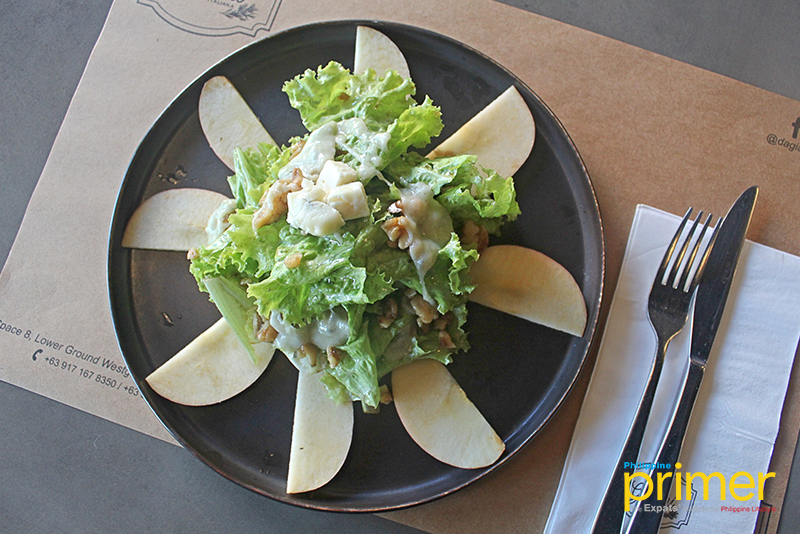 Gorgonzola Salad (Php 390)
The baked pork belly Porchetta (Php 600 for single / Php 875 for sharing), on the other hand, is the perfect combination of crispy and tender. It may also remind you of the local bagnet.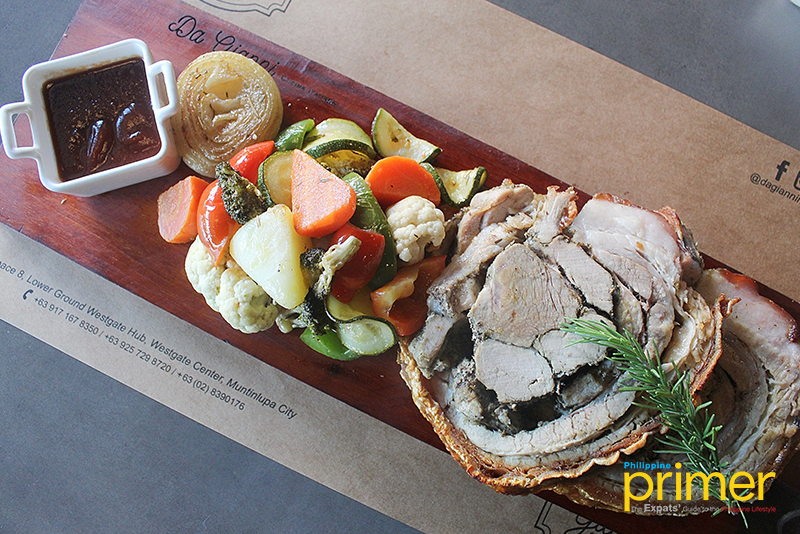 Porchetta (Php 600 for single / Php 875 for sharing)
Another treat for the meat-lovers is the Carnevale Pizza (Php 950). As the name suggests, this thin-crusted pizza is a fusion of six different types of meat namely salami milano, bacon, salsiccia, meatballs, prosciutto cotto, and angus triploin.
You can actually tell the difference when you're eating a mere fast food pizza compared to authentic Italian like this.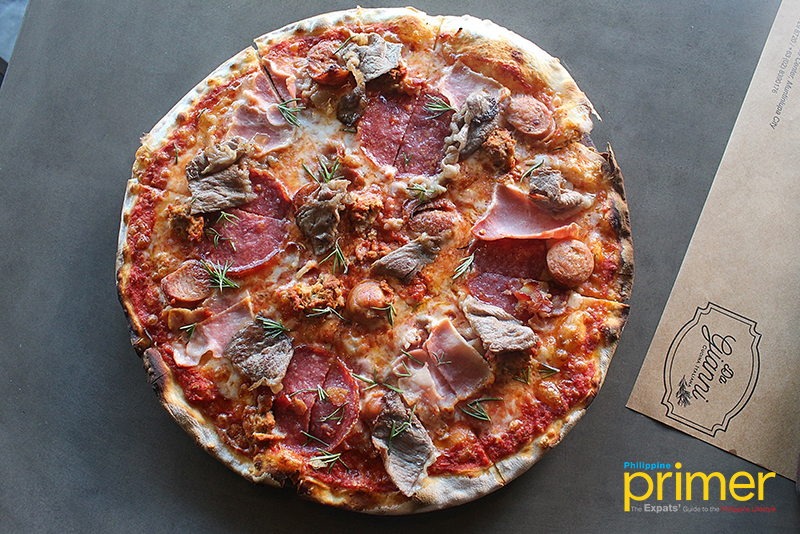 Carnevale Pizza (Php 950)
For rice-lovers, the Marinara Risotto (Php 490) surely won't disappoint you with its rich seafood flavor. It's composed of shrimps, mussels, squid, and clams. This alone will keep you feeling full if you ask us!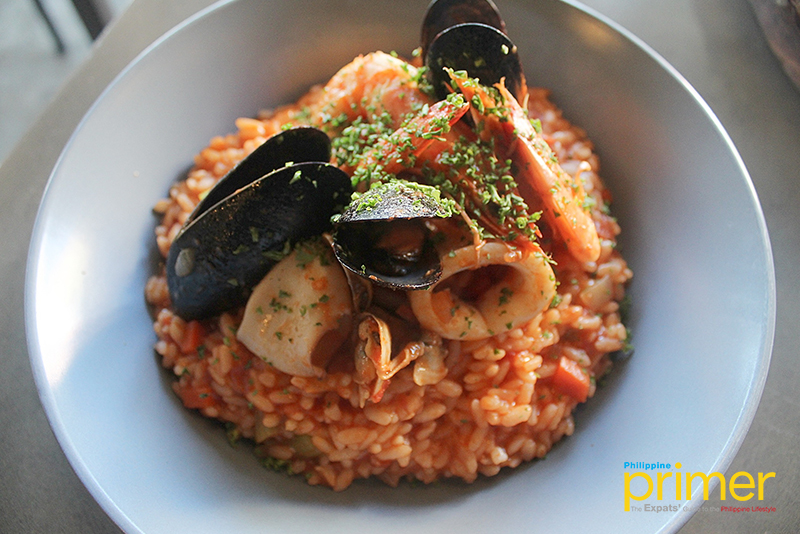 Marinara Risotto (Php 490)
And of course, what's Italian food without a hot plate of pasta?
For tomato sauce-based pasta, try the Pomodoro and Burrata Tagliatelle (Php 495). It's made with sauteed tomatoes in olive oil. In all honesty, it perfectly embodies the traditional Italian pasta.
Pomodoro and Burrata Tagliatelle (Php 495)
Vongole (Php 435), on the other hand, is comprised of olive oil, cherry tomatoes, garlic, and clams. This only gives off a slight seafood flavor because the olive oil and herbs used still remain as the more dominant taste.
You would not want to miss this oil-based pasta if you want a light and hearty meal!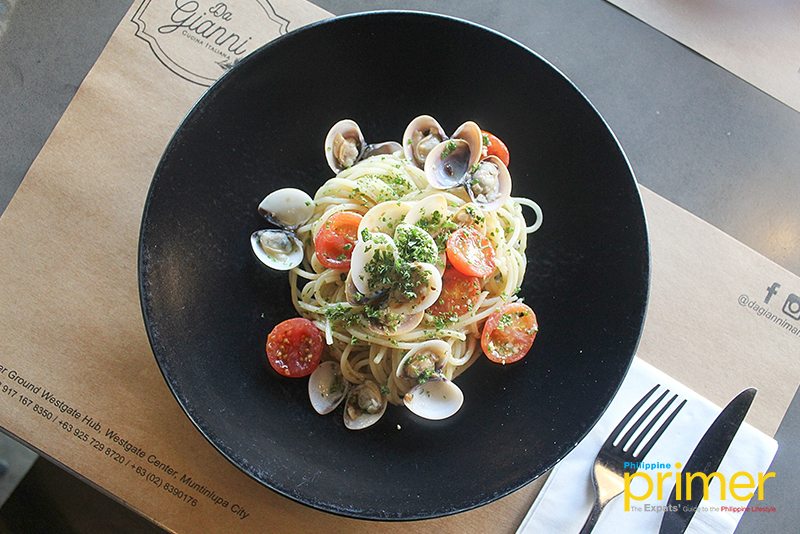 Vongole (Php 435)
Da Gianni also tries to incorporate twists into their menu, adding around six to nine new dishes every month. They particularly love experimenting on the desserts. Additionally, they have a fully-functioning bar that features Italian cocktails and of course, premium wines.
As for the interior, it serves as a modern interpretation of Italian homes. The decorations are also some sort of echoes of Gianni's persona, from his personal collections to his favorite paintings.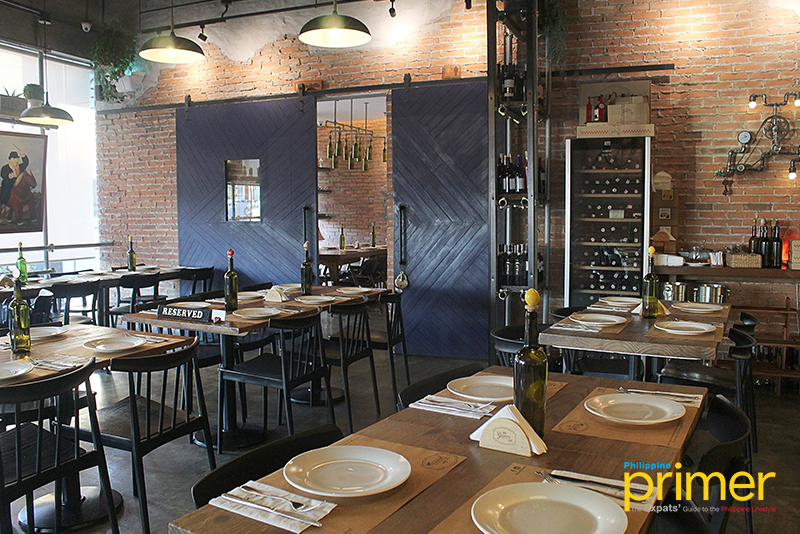 There are also photographs of Gianni around, and you surely won't miss the painting of him on the brick wall.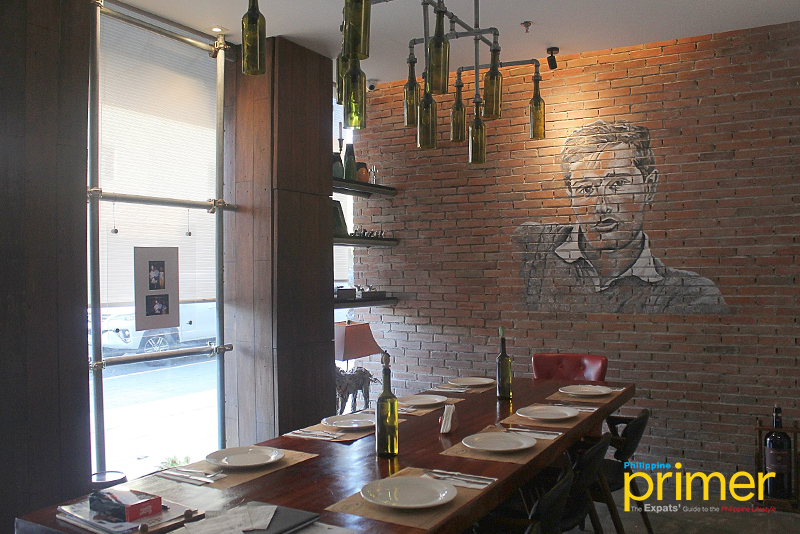 Ultimately, what makes Da Gianni very special is that it's more than a restaurant. It's home.
"Da Gianni is more of a passion project," Pisha said. While Ivan added, "We value the concept of family. Everybody puts a heart into this."
With a very homey vibe, accommodating staff and an exquisite menu, it's no doubt that the majority of their customers are families. "We put customers at the center for everything. We want to provide the welcoming comfort that you feel when you're with family," Donikko concluded.
How to get here:
By car: Head South on Metro Manila Skyway to Alabang/South Station toll. Exit on the left onto Alabang-Zapote Rd, then turn left on Westgate Center. Da Gianni is located on the ground floor of Westgate Hub.
By public transport: Take a P2P bus to Alabang Town Center. From there, walk north then turn right onto Alabang Zapote Rd. Continue walking until you turn right onto Westgate Center.
---
Written by Yana Bautista

Westgate Hub, Westgate Center, Filinvest Alabang, Muntinlupa City

11 a.m. to 10 p.m. (Mondays to Sundays)

The Crossroads, Gov. M. Cuenco Ave, Cebu City
Restaurant Menu
You can scroll the image left and right.