Taste the different flavors of Asia at Toast Asian Kitchen and Tasting Room
Toast Asian Kitchen and Tasting Room will let you have a taste of the world through its wide selection of sumptuous fare inspired by Asian flavours.
From the same team behind the bistro and bar, Relik, Toast Asian Kitchen officially opened its doors to the public last February 2017. Located in the cozy community mall that is Ayala the 30th, Pasig, Toast Asian Kitchen offers a dining experience that boasts of visually enticing interiors, exciting colors, comfort food that has explosions of flavors in every bite and a wide array of unique beverages.
Going inside the restaurant, a feeling of "retro in the metro" vibes will automatically speak well to its guests. Though the dimmed lights and the dark, wooden accents and decoration might emit a more reserved and arcane feeling, this Asian kitchen is actually one of the most perfect places to hang out and chill with friends! The restaurants is divided into different spots designed for every dining needs; they have a drinking area for those who want some good tipple, a spacious dine-in area for those who want to enjoy a complete meal with family and friends, or you can choose to have your chill time at the al fresco area.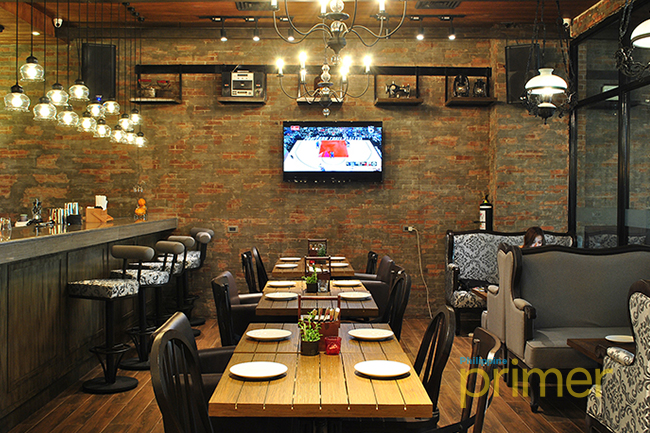 Aside from delicious variants of Yakitori, Toast Asian Kitchen also got the perfect selection of lunch bowls that'll not only fill you up but have you coming back for more!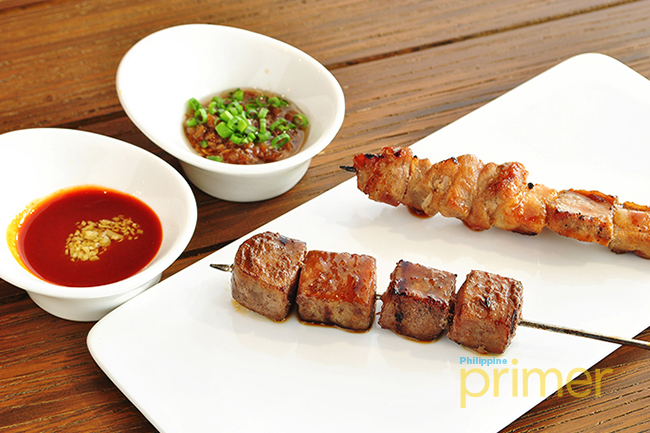 YAKITORI. Wagyu Cubes (P175) with Sweet and Spicy sauce (ADD p15) and pork belly (p65) with Garlic Dipping sauce (ADD p15)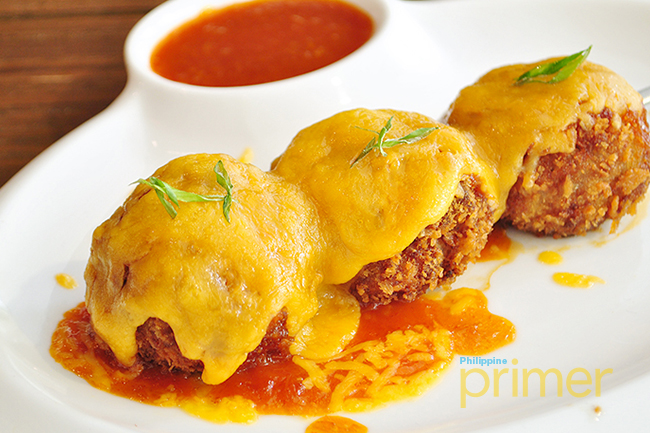 Tom-Yum Meatballs (P249)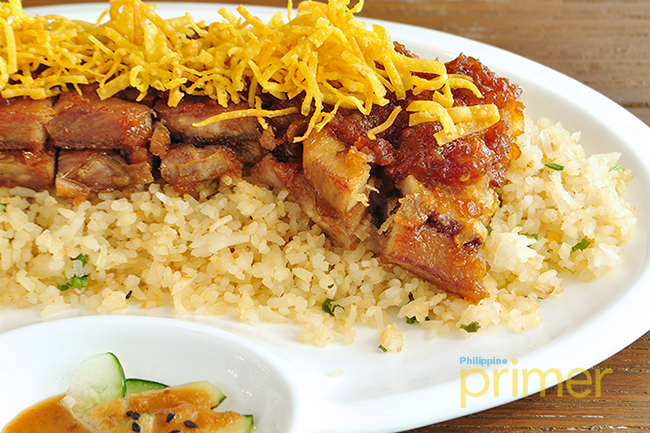 Twice-cooked Pork with Salted Egg Fried Rice (P475)
Refreshen your palette with a spoon of our delightful Tapioca and Mango Trifle! It's a crowd favorite!
Tapioca and Mango Trifle (P108)
Have a taste of what Toast Asian Kitchen will let you devour on your table and see how this new restaurant could be your new favorite eating place! 
For inquiries and reservations: (02) 622 4312 or 0917 320 3338 
(02) 622-4312
0917-320-3338
Monday to Sunday 11:00AM - 2:00PM, 5:00PM - 12:30AM