Panda Express in SM Megamall: Home of the Original Orange Chicken
The world's go-to restaurant for American-Chinese eats and the home of the world-famous Orange Chicken—Panda Express, has finally opened its doors in the Philippines and foodies couldn't be more excited!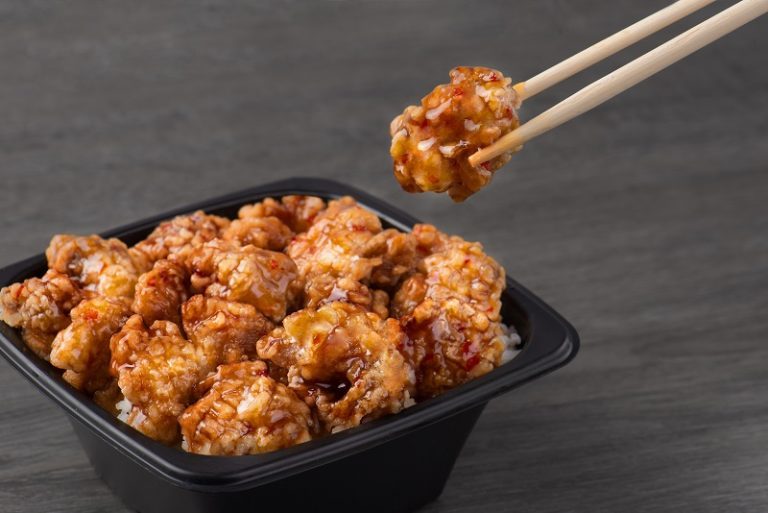 Panda Express' world-famous Orange Chicken is finally in the Philippines!/ IMAGE Panda Express
Opened last December 12, 2019, the first Panda Express branch in SM Megamall, Mandaluyong City was greeted by the cheers of an excited crowd as they officially started their operations.
It was through the joint venture between Panda Restaurant Group, Inc. and Jollibee Foods Corp. (JFC) that the largest American-Chinese food concept finally arrived in the country.
Panda Express' first branch in the Philippines is at SM Megamall
The menu features all their iconic and customizable dishes, a trait that Panda Express is known for. They have four meal options to choose from, namely the Bowl (Php 195), which is composed of one entree and one side; the Plate (Php 245), which features two entrees and one side; and the Bigger Plate (Php 295) that has three entrees and one side.
Also included in its meal options is the Kid's Meal (Php 180), which includes a junior entree, junior side, and a dessert!  All these meals come with a fortune cookie so don't forget to crack it open to check your fortune for the day!
Panda Express also has a Family Feast (starts at Php 1,200) composed of 3 large entrees and 2 large sides. This feast is ideal for four to five people.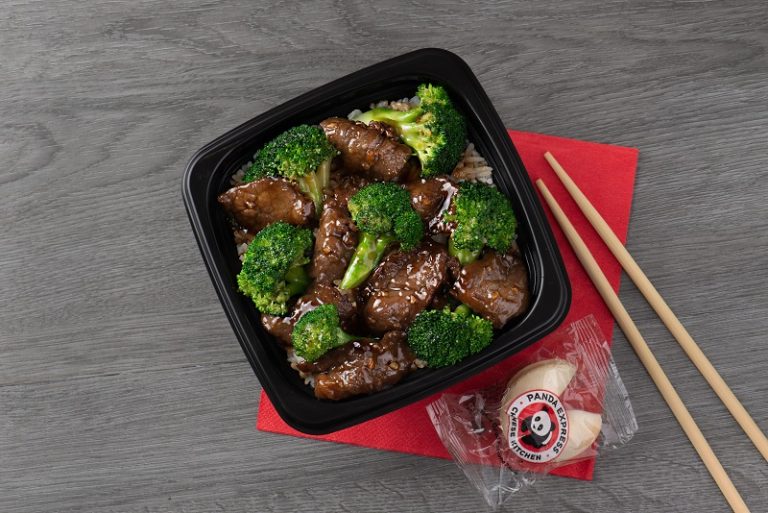 Broccoli Beef is one of the entrees that you can choose from! / IMAGE Panda Express
The entree choices include favorites such as Broccoli Beef, Kung Pao Chicken, and of course, it's Famous Orange Chicken.
Orange Chicken is Panda Express' signature dish which features crispy chicken that's wok-tossed in a sweet and spicy orange sauce that will surely make you want to have seconds. Panda Express' side choices are Chow Mien, Fried Rice, Mixed Vegetables, and White Steamed Rice.
If you didn't get your fill at first bite, don't worry because you can always get an extra entree for Php 40, Php 30 for Kid's Meal, and Php 130 for Family Feast.
Meanwhile, you can also take Panda Express anywhere you go with their a la carte boxes. This way, you'll be able to satisfy your cravings for your favorite entrees and sides even when you're on-the-go!
The boxes for entrees come in Small (Php 130), Medium (Php 240) and Large (Php 350). On the other hand, the sides of a la carte boxes are priced at Php 120 for Medium and Php 175 for Large.
Small A La Carte Entree Box (Php 130)
Families and groups of friends will surely enjoy dining at the restaurant because of its vibrant and inviting atmosphere. While it just opened its doors, Panda Express is looking to be a place that's ideal for a casual get-together.
Panda Express invites you to come and try their delectable American-Chinese eats
How to get here
Panda Express is located at the Upper Ground Level Mega A in SM Megamall. By car, you can reach SM Megamall via EDSA.
Parking slots are available at Mega Fashion Hall car park, Mega B car park, and Mega Tower at a flat rate of Php 50.
---
Written by Feliz Bueno
Store Information
Upper Ground Floor Mega A, SM Megamall, Ortigas Center, Mandaluyong City
10 a.m. to 10 p.m.