Feastbay Tian Li in Ortigas: A Taste of Authentic Chinese Cuisine
Big or small celebrations, Chinese restaurants will always make it to the list considering that many are fans of Chinese specialties. These are undoubtedly deemed as one of the diverse cuisines—using various spices, ingredients, and even passed on family recipes.
Nestled in the extensive space of The Podium, Feastbay Tian Li is a one-of-a-kind Chinese restaurant that specializes in authentic Chinese foods ranging from dimsum to the main course.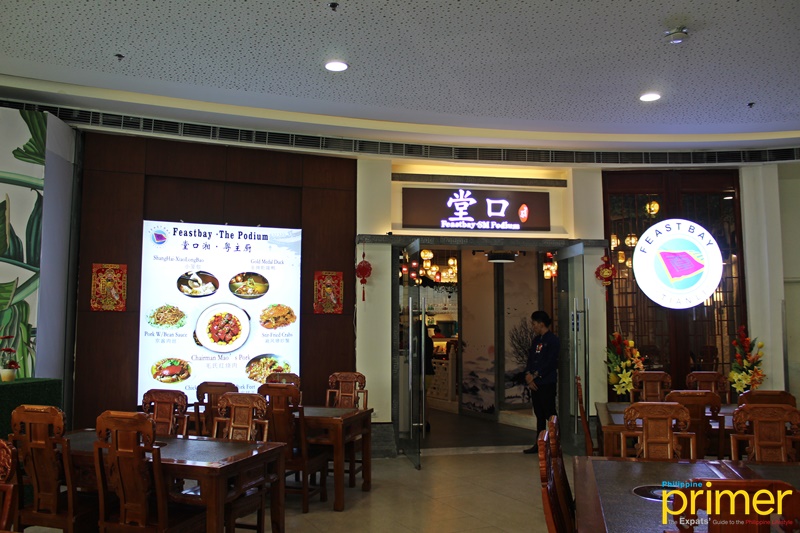 As you walk into the dining place, you'll be stunned with the traditional Chinese interior. Their wide range of Hunan dishes combined with the ancient decors will let you experience the rich culture of China.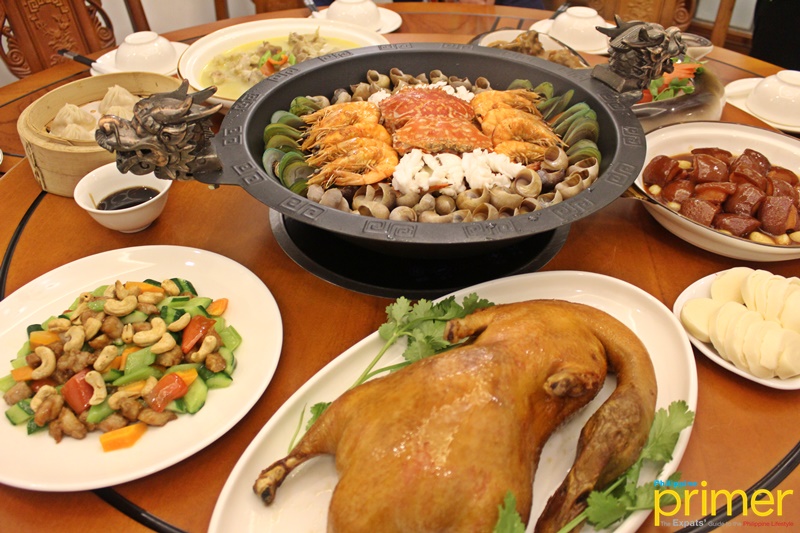 Feastbay Specialties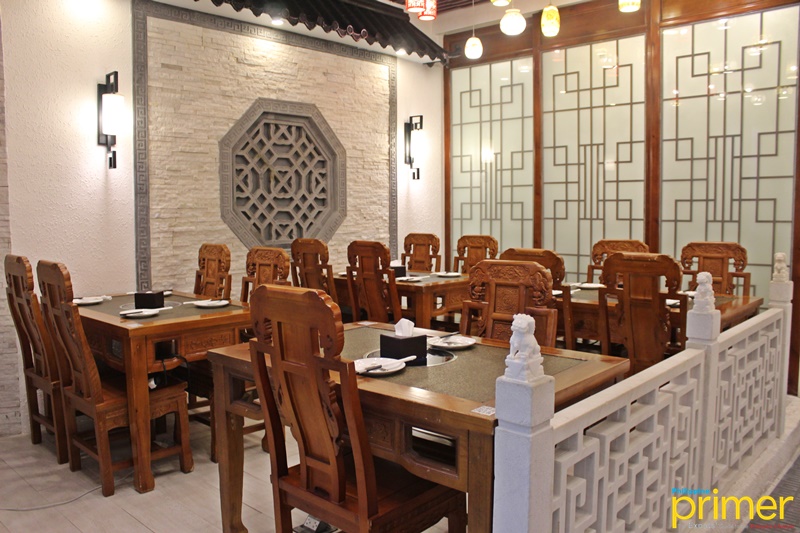 Feastbay Traditional Interior 
One of the business partners, Mr. Galen Peng, shared that customer satisfaction is Feastbay's top priority by providing excellent service and flavorful Chinese favorites to its customers.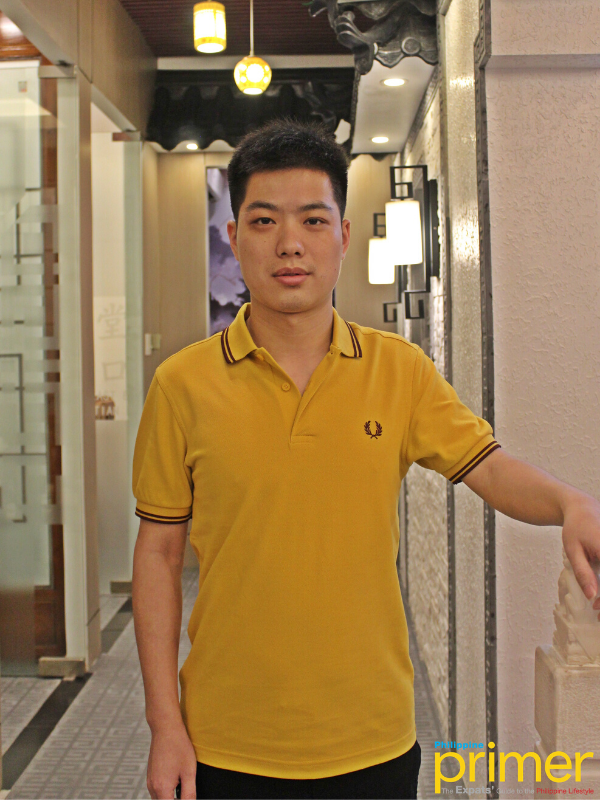 He also pointed out that Feastbay aims to offer a high-class Chinese dining experience by bringing their gastronomic specialties to the country, assuring that these dishes are comprised of fresh ingredients, which highlights the pure taste of Hunan dishes meticulously prepared by their skilled chefs.
For instance, the MAO's Braised Pork in Brown Sauce (Php 580) is one of their signature dishes, consisting of tender meat and flavorful sauce. The sweet and rich flavor of the slow-cooked meat perfectly balances the rich taste of the dish and is usually paired with a steamed bun.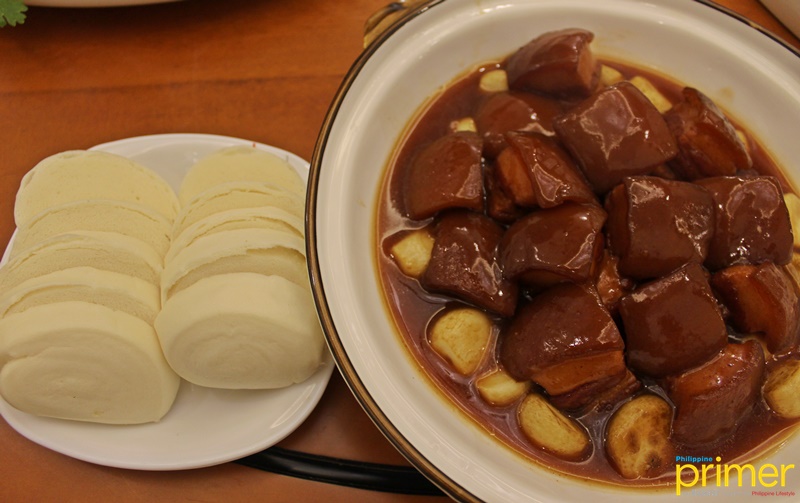 MAO's Braised Pork in Brown Sauce (Php 580)
A Chinese celebration will not be complete without the famous duck. Here at Feastbay, try out the Three Cups Duck (Php 480/Small, Php 880/Regular), which is ideal for every small or big gathering.
It is typically a roasted duck served with well-seasoned sauce, achieving that excellent taste and strong aroma.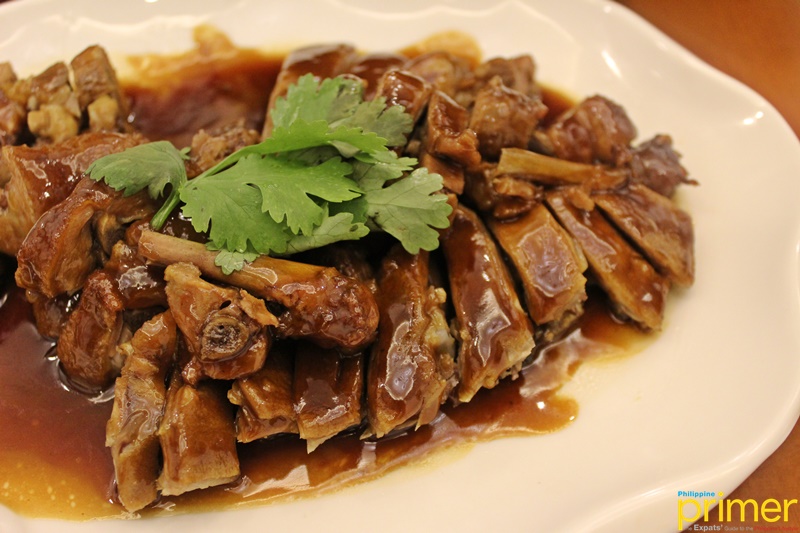 Three Cups Duck (Php 480/Half, Php 880/Whole)
Another must-try dish is the Collagen Soup Pork Feet (Php 980), a creamy soup made from rich pork broth. You'll like the taste of full-flavored pork for every bite.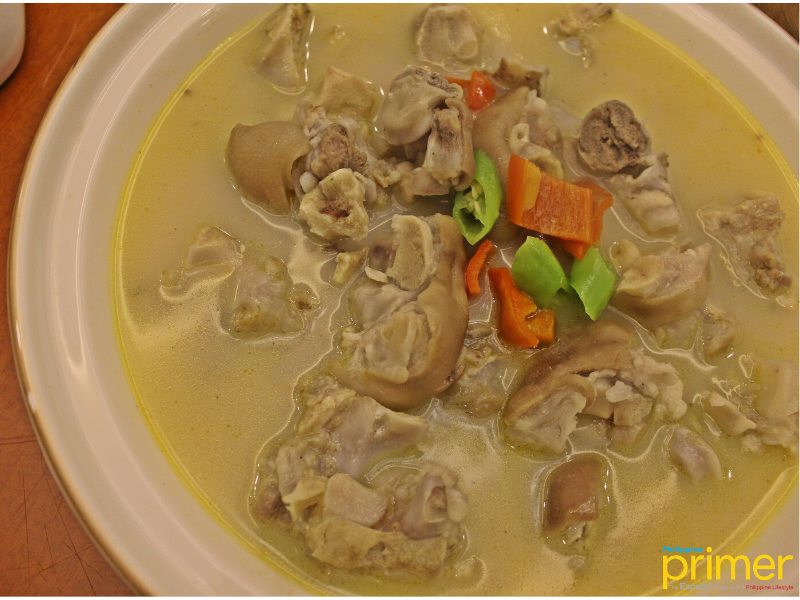 Collagen Soup Pork Feet (Php 980)
Meanwhile, the Diced Chicken with Cashew Nuts (Php 360) is certainly for those who are looking for a healthy yet flavorful meal. This specialty is comprised of chopped vegetables, served with chopped chicken and cashew nuts.
Diced Chicken with Cashew Nuts (Php 360)
For a lighter meal, try out the famous Xiao Long Bao (Php 180), a Chinese steamed dimsum filled with tasty meat. This one's the best choice for dimsum lovers!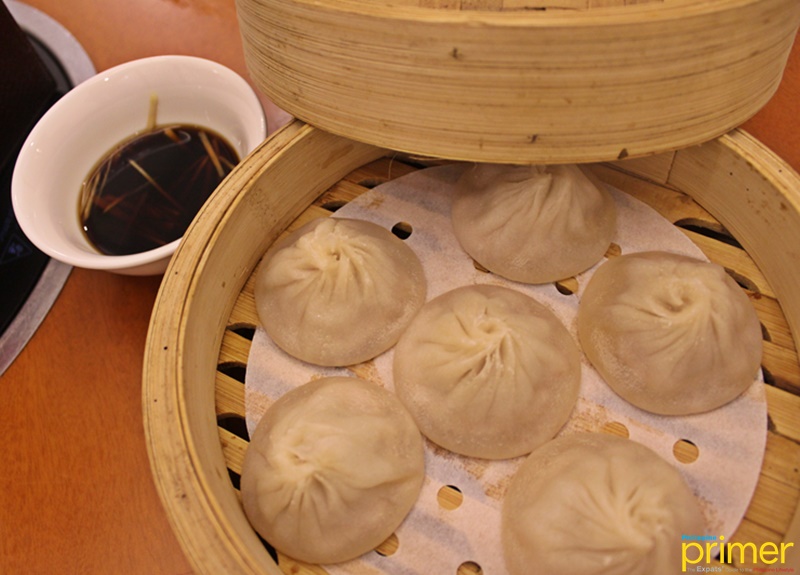 Xiao Long Bao (Php 180)
Of course, Feastbay offers the Unlimited Seafood and Fish Hotpot promo. The promo includes unlimited Yangzhou rice and Bottomless Iced Tea, which costs Php 650+VAT per head.
For every order, customers may add seafood or fish of their choice for free such as tilapia, catfish, clams, shrimp, squid, snails, mussels, and bean sprouts! Plus, the soup's good taste enhances the rich flavor of the hotpot.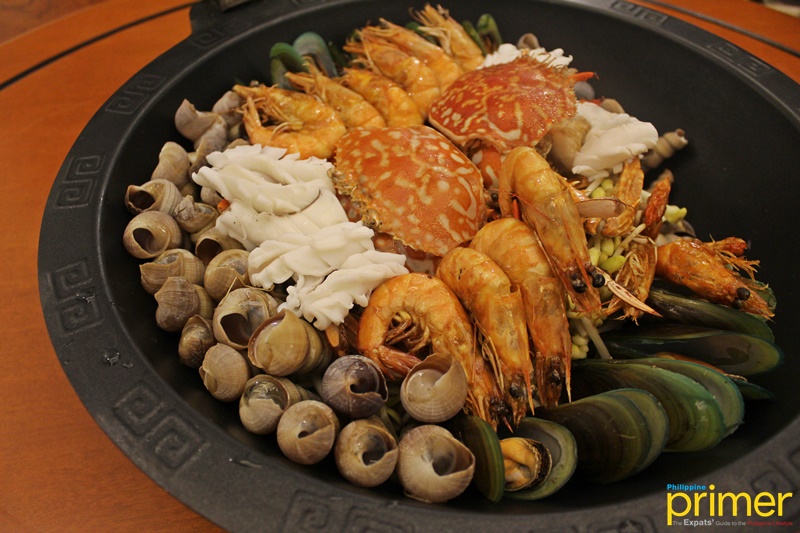 Unlimited Seafood and Fish Hotpot
What sets Feastbay apart is their interior is inspired by Jiang Nan style architecture. Anything that you'll witness here reflects the ancient Chinese history as emanated on the traditional roofs, lanterns, and Chinese sliding doors.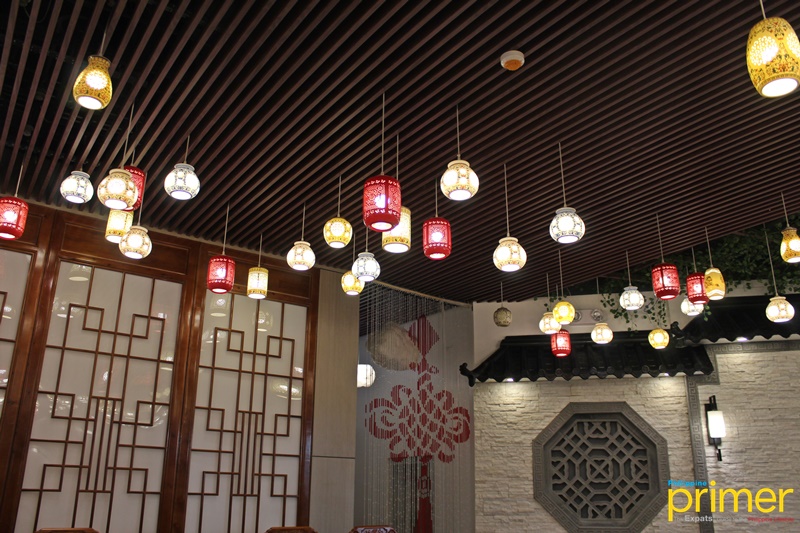 Traditional Roofs and Lanterns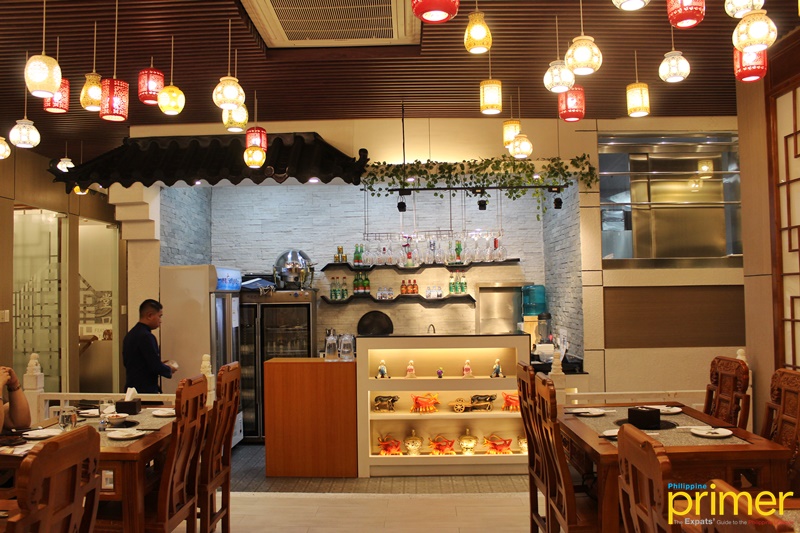 Traditional Interior
Another trademark of Feastbay is they have Guan Yu or the lucky guard displayed in every branch. Guan Yu symbolizes loyalty and courage. He is a significant figure during the Three Kingdoms period.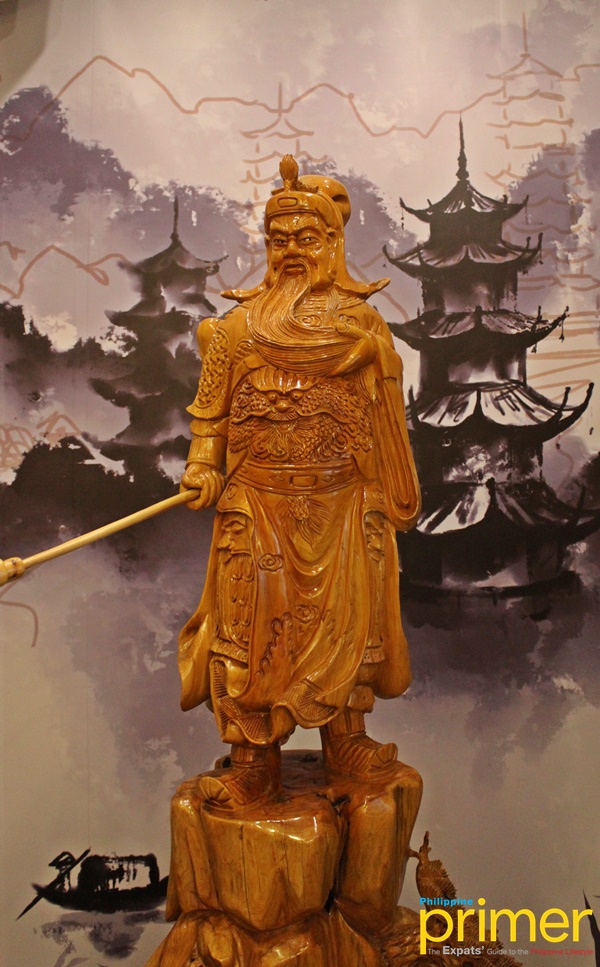 Guan Yu
This Chinese restaurant also features its function rooms catering to those who want to have private time. Each private room can accommodate up to 10 persons per room, which is perfect for big or small reunions.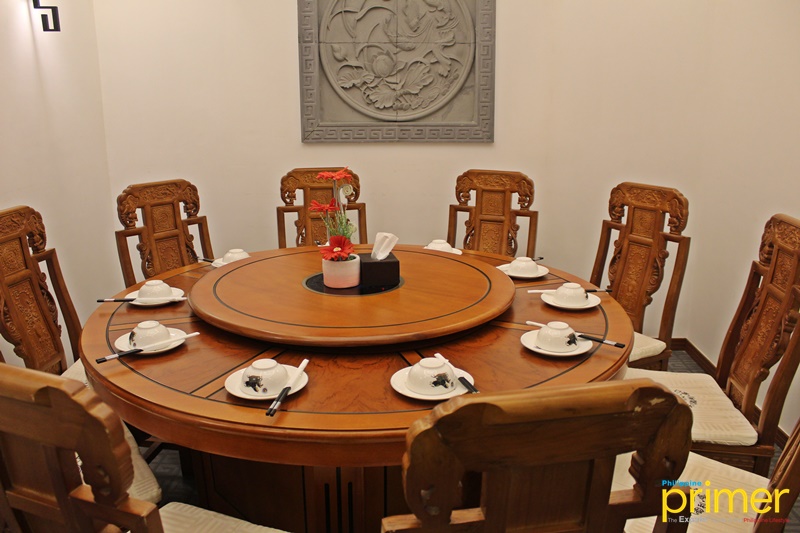 Function Room
Witness the best Chinese dining experience at Feastbay The Podium as the brand promises to provide wholeheartedly prepared dishes and good quality service to its customers.
How to get here
Feastbay is located at 5/F The Podium, ADB Avenue, Ortigas, Mandaluyong City.
From Ayala Avenue,  head along Paseo De Roxas. Upon reaching Kalayaan Flyover, take the ramp onto Epifanio de los Santos Ave. After that, make a slight left onto EDSA-Ortigas Flyover. Continue to ADB Ave in San Antonio, the destination will be on the right.
Via commute: From Ayala station, ride the MRT going to North Ave. Then, drop by at Ortigas station. From there, the Podium is about a 10-minute walk.
---
Written by Bettina Tan
Store Information
5/F The Podium, 12, 1550 ADB Ave, Ortigas Center, Mandaluyong
0966-205-5559
10:00 a.m. to 10:00 p.m.
Level 2, South Wing, Entertainment Mall, Mall Of Asia Complex, JW Diokno, Pasay City