DaTang Bailu in BGC: Szechuan Cuisine That Will Fire You Up
DaTang Bailu opened their doors in June 2018 in BGC, and they promise authentic Szechuan cuisine that's guaranteed to fire you up.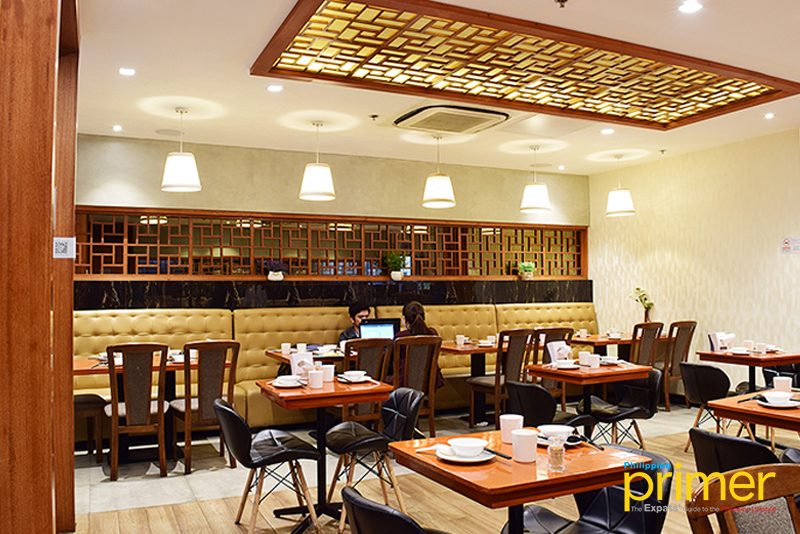 DaTang Bailu poses an intimate interior that's perfect for small gatherings and meetings
With dishes created by their Chinese chef, you're sure to get the best of Szechuan cuisine. Most, if not all of their dishes, contains spices that are imported from China and these Chinese spices are essential to the dishes that give them the signature, distinct taste.
Not a fan of spice but still want to sample the dishes at DaTang Bailu? Don't worry, you can ask them to tone down the spiciness to your liking.
One of the dishes to sample is their Spicy Beef Noodles (Php 180). Made with firm noodles, this dish is best for rainy days. While DaTang Bailu prides themselves in serving spicy dishes, their Spicy Beef Noodles doesn't have a lot of spice in it which makes it the perfect dish for when you want to sample the dishes at DaTang Bailu without getting overwhelmed with the spiciness.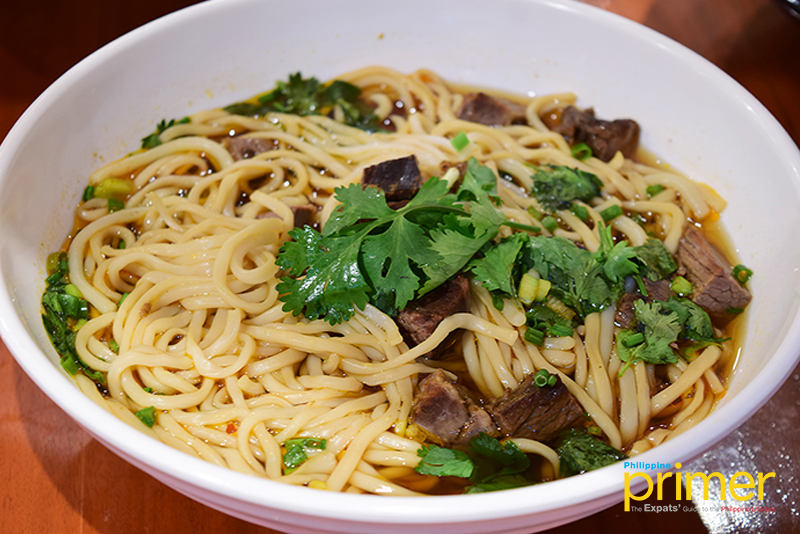 Spicy Beef Noodles (Php 180)
Also, give their Dumplings (Php 220) a try. Handmade and steamed, the dish is made with a perfect balance of pork and vegetable fillings. Dip it in their sauce to add flavor to the dish.
Dumplings (Php 220)
Their Spicy Grilled Fish (Php 1,680), is good for five people and is ideal for groups. The fish used in the dish is Cream Dory and is cooked in authentic Chinese style served with sauce and tasty tofu. This is a super spicy dish perfect for those who want to take it to the next level!
Spicy Grilled Fish (Php 1,680)
DaTang Bailu's Spicy Shrimp (Php 980) is another must-try for those who have an affinity for seafood. The shrimp meat is tender and while it does boast some spiciness, it's worth a try. The shrimp is cooked to perfection and the spice is set to complement the rich taste of the shrimp.
Also read: Primer's Picks: Metro Manila's Chinese Restaurants
Spicy Shrimp (Php 980)
DaTang Bailu is the perfect place for Chinese cuisine lovers and foodies alike! They are associated with China's White Deer Restaurant and currently have three stores in the Metro with two restaurants in Makati City and one in BGC. So what are you waiting for? Head on to DaTang Bailu for your fill of Szechuan cuisine!
Also read: 10 Regional Cuisines of China
---
This first appeared in Philippine Primer Japanese Magazine's December 2018 issue.
Written by Feliz Grace Bueno

G/F W City Center, 7th Ave., Cor., 30th St., Bonifacio Global City, Taguig City