Crystal Dragon at NÜWA in City of Dreams
Beautiful plating of dishes speaks volumes about the restaurant, its chef, and their creativity. Within NÜWA Hotel in City of Dreams is Crystal Dragon, a restaurant that offers artistically-crafted, quality Cantonese dishes that will surely satisfy the picky and traditional diners.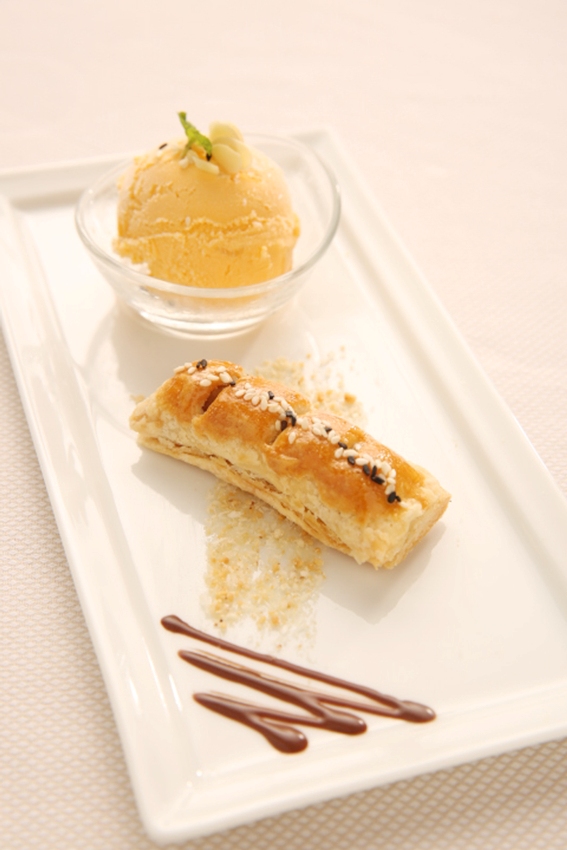 Crispy Pancake Filled with Lotus Paste and Hennessy XO Sauce (Php 430)
Managed by the experienced Executive Chef Bong Jun Choi and Malaysian Chef Chan Choo Kean as Chef de Cuisine, Crystal Dragon serves premium Cantonese and regional Chinese dishes. Chef Chan once worked in Malaysian hotels and restaurants including One World Hotel, Asian Kitchen, Sunway Hotel, and Mandarin Oriental Malaysia and he specializes in Chinese cuisine.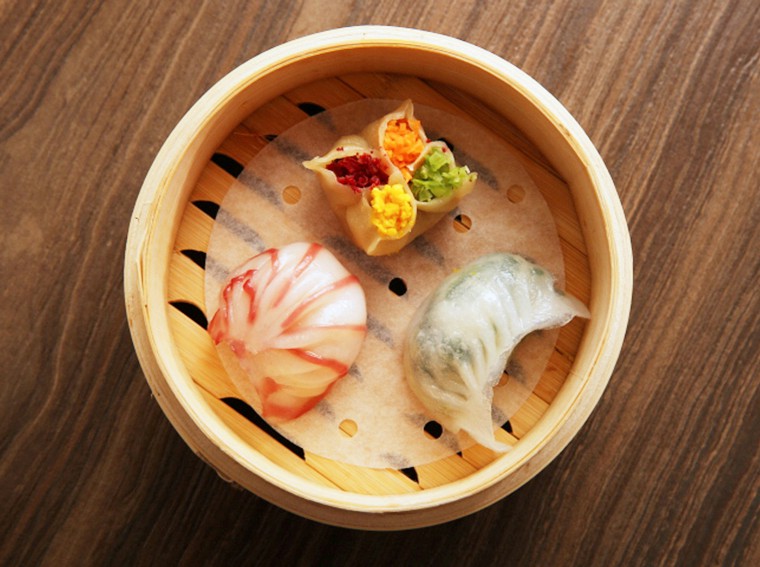 Cantonese Steamed 3-Dimsum Combi (Php 390)
Some of the frequently ordered dishes at Crystal Dragon are the Wok Fried Chicken and the Walnut Hoisin Sauce, Stewed Pork Ribs with Chinese Wine and Vinegar, Wok Fried Ohmi Wagyu Beef with Chef's Special Sauce, and Oven Baked Marinated Cod Fish Fillet with Five Spices. For safety, City of Dreams Manila conducts stringent quality checks to assure all guests of the quality and freshness of the ingredients and the dishes they prepare.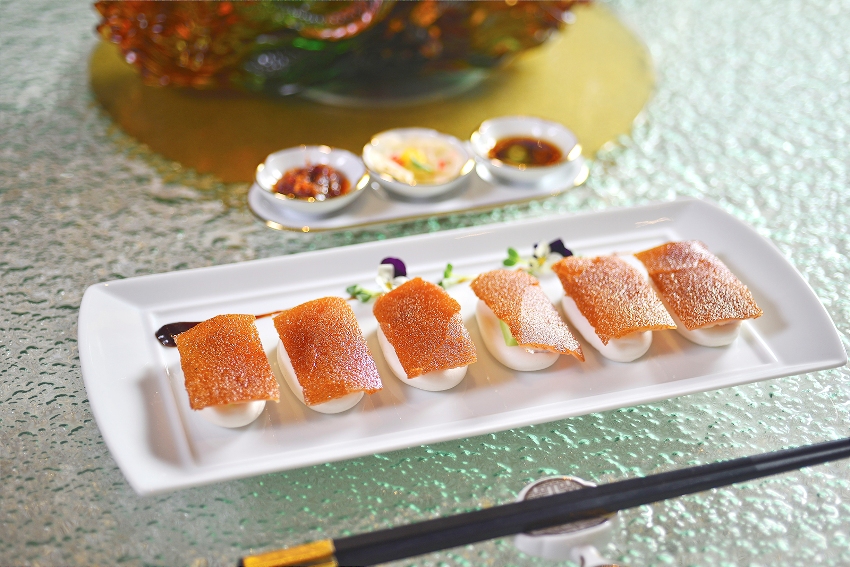 Roasted Suckling Pig (Php 1,688)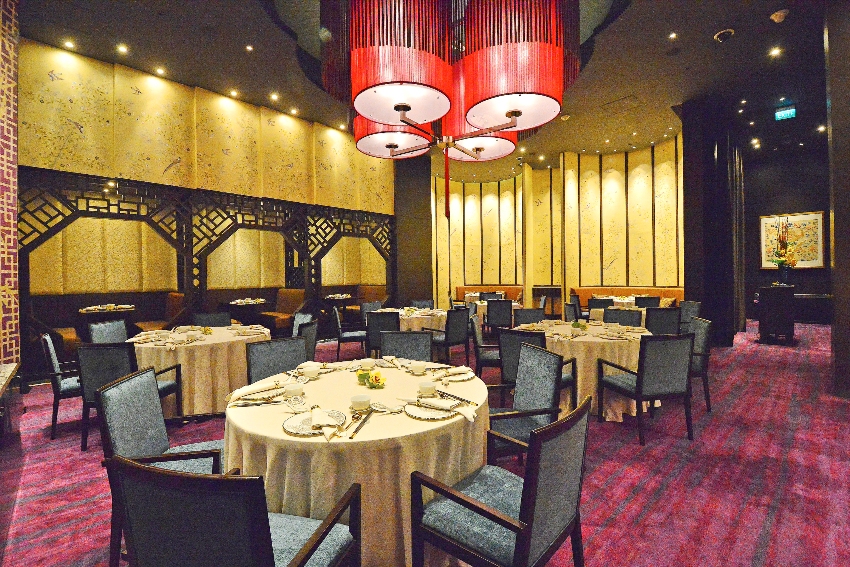 Crystal Dragon Interiors
If you are planning to visit Crystal Dragon soon, their chef recommends the dim sum and desserts that will go well with your meal of choice. The Cantonese Steamed 3-Dimsum Combo and Crispy Pan Cake filled with Lotus Paste and Hennessy are two of the must-try dishes at the restaurant.
Crystal Dragon's 92-seater restaurant is designed with an Oriental ambiance with Chinese style round tables and ambient music. So if you are looking for premium Cantonese dishes and fine dining, head to Crystal Dragon inside NÜWA Hotel, City of Dreams.
Store Information
NÜWA, City of Dreams Manila, Aseana Boulevard corner Macapagal Avenue, Parañaque
800 8080
Lunch time 12 PM to 3 PM; Dinner time 6 PM to 11 PM