Steveston Pizza: The most generous pizza you'll ever taste
Voted "Best Pizza in Vancouver," Steveston Pizza finally made its way to Manila to offer their oh-so generous pizza for pizzaholics to try out.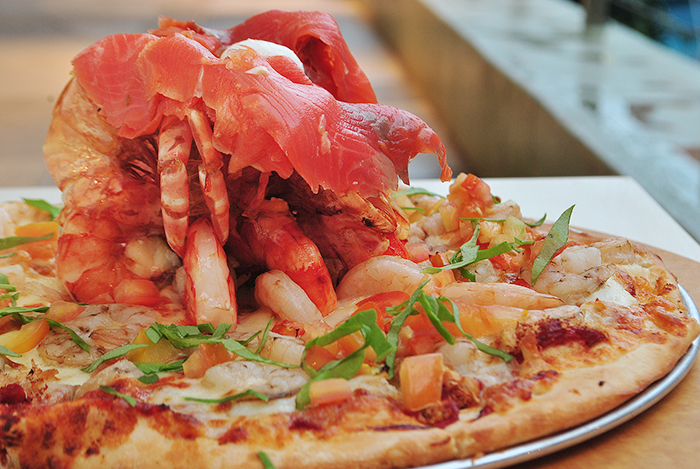 PRINCESS (P1,899). Composed of crab meat, cheese, shrimp, diced tomatoes, tiger prawns, sockeye salmon, and basil.
Steveston's claim to fame was when it became a titleholder at the Guinness Book of World Records for having the most expensive pizza called the C6 or the Caviar Pizza. Measuring 12 inches, the C6 costs about $450, that's roughly about P20,000.00 when you order it in Manila. Toppings for this include caviar, crab meat, tiger prawn, and lobster, and you shall place an order a week in advance so they can prepare ahead.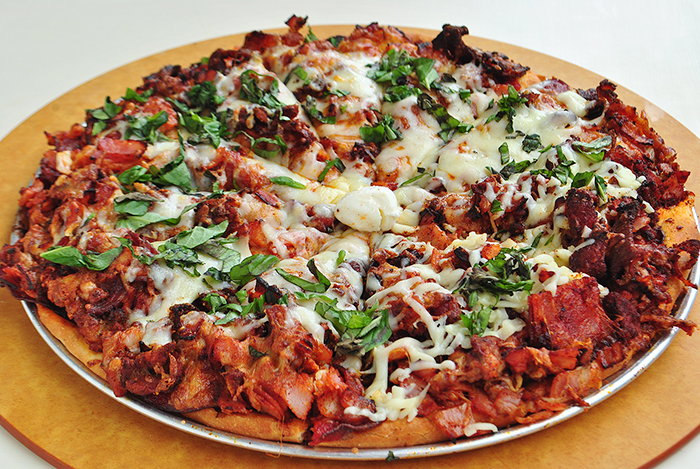 CAVEMAN (P899). An all time favorite with pepperoni, bacon, lean beef, and capocollo.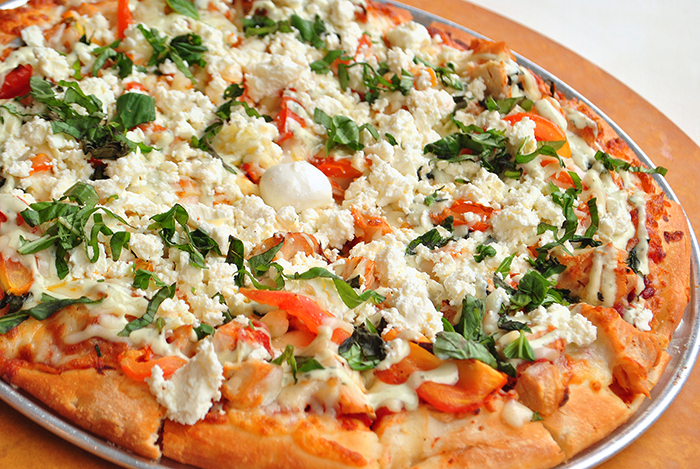 MARGUERITE TWO (P499). Composed of basil and arugula pesto, tomato, creamy feta, and chicken.
When it comes to their regular offerings, Steveston still bests a lot of pizza parlors in Manila just by their generous toppings. They use organic, non-greasy doughs, and they make sure that they only put fresh ingredients to get the ultimate Steveston flavor. What sets them apart from the other is their fluffy and chewy dough that overflows with flavorful ingredients.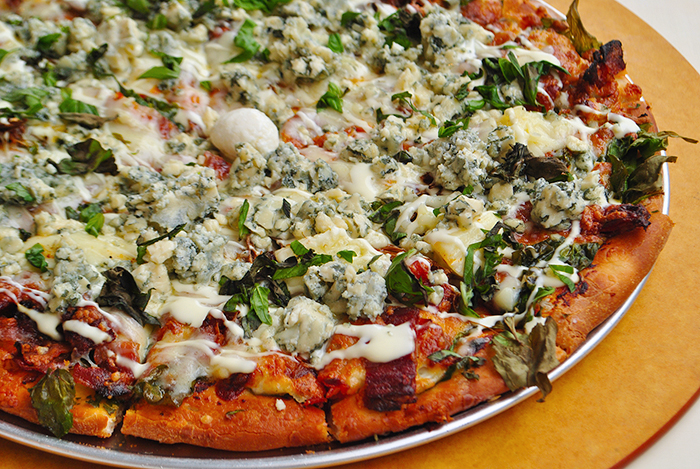 BLUE (P899). Made with Rosemary bacon, caramelized onions, mushrooms, baby fresh spinach, and Stilton blue cheese mousse.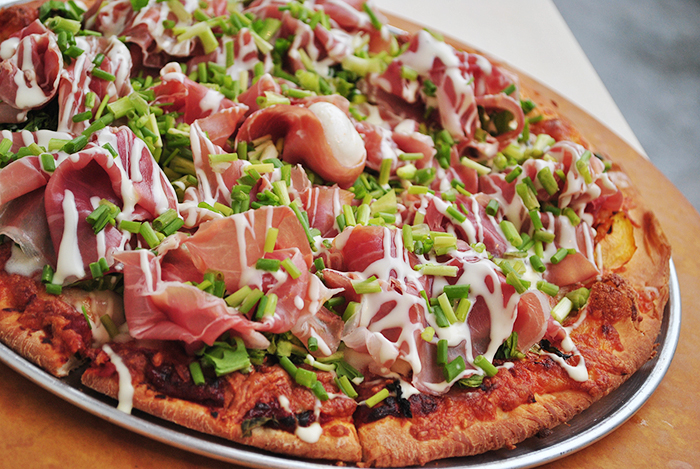 C2 (P1,299). Pizza flavor with prosciutto ham, brie, semi-dried roma tomatoes, and dollop of roasted garlic mousse.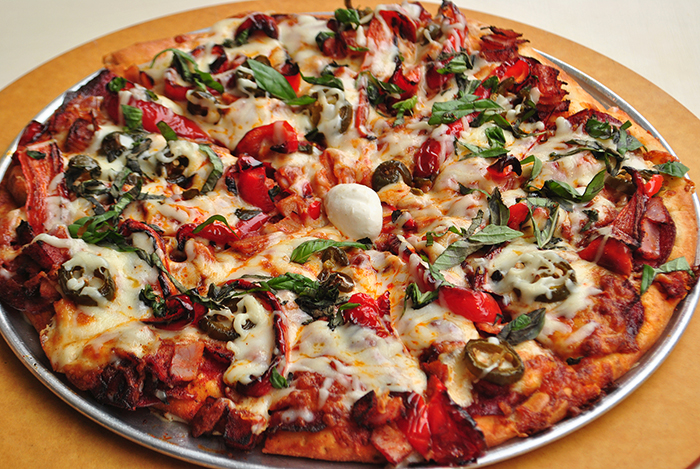 FIRE (P799). With pepperoni, capicolli, roasted pimiento peppers, and jalapeños.
Health-conscious pizza lovers will surely love their healthy pizzas as they offer pure-vegetable pizzas. Other pizza offerings include Signature Premium Pizzas, Classic, Marguerite Tree, Elements, Colours, Journeys, and Caveman. Prices range from P399 to P899 all good for sharing.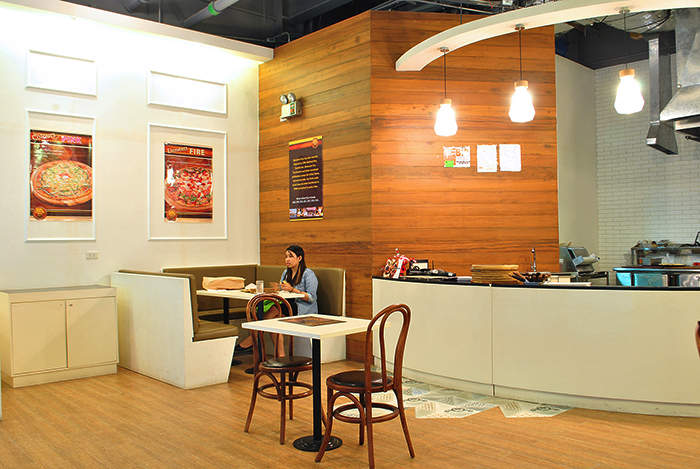 Circuit Makati branch's interior
Whether you want it for dine or to-go, the pizza's still consistently fine. What are you waiting for? Tag your friends now and go where it's always a win-win situation at Steveston Pizza!
DETAILS
Branches:
UP Town Center, Brgy. UP Campus, Katipunan Ave., Diliman, Quezon City
Contact: (02) 955-2273
1/F Circuit Lane, Circuit Makati, A.P. Reyes St., Makati City
Contact: (02) 960-9138
Corinthian Garden Clubhouse