Mojave Grill and Steakhouse in Iloilo City
A Texas-Mexican inspired restaurant in Iloilo City, Mojave Grill & Steak House is the very first steakhouse in Iloilo City. It opened its doors in 2008 and is owned by the same people who run Waffle Time, a popular waffle stand in the country.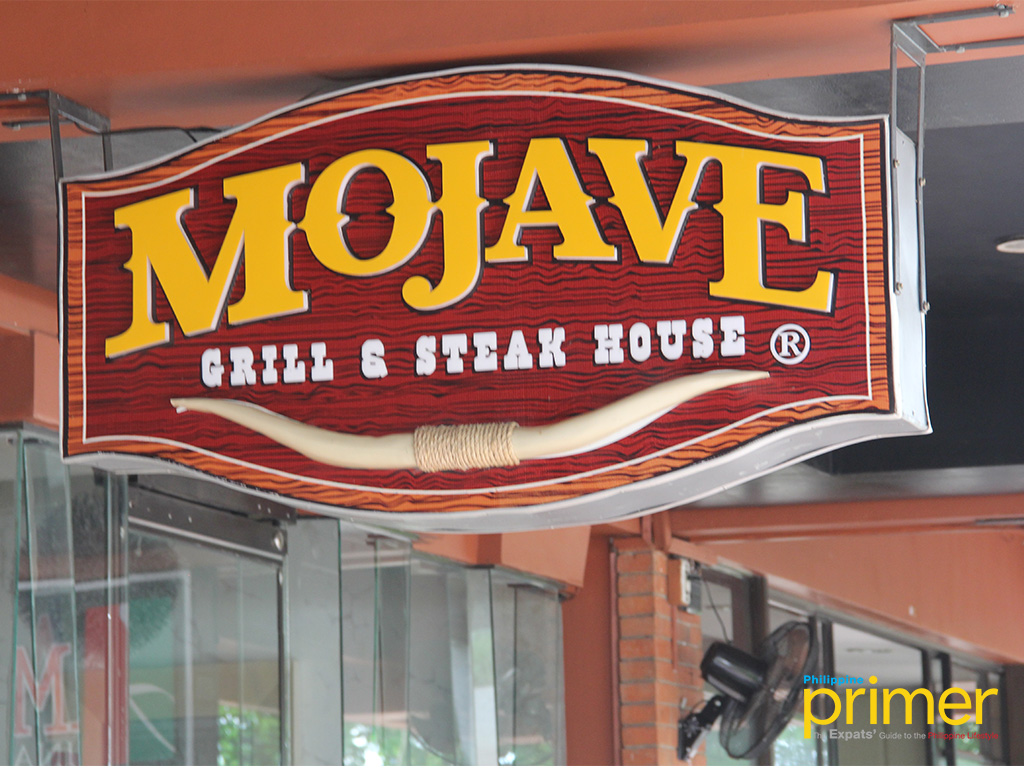 What makes this restaurant different from other restaurants present in the city of Iloilo is that it is the very first restaurant to serve authentic imported Angus beef. In addition, all its staff are Ilonggo thus giving their guests the glimpse of how Ilonggos treat their guests.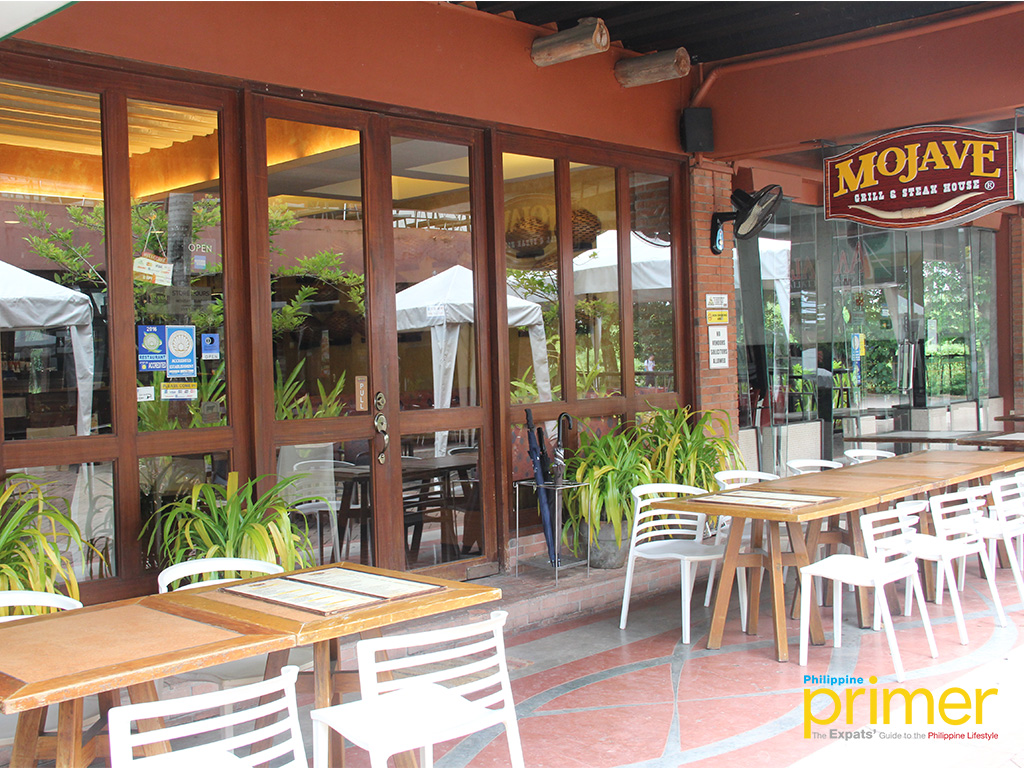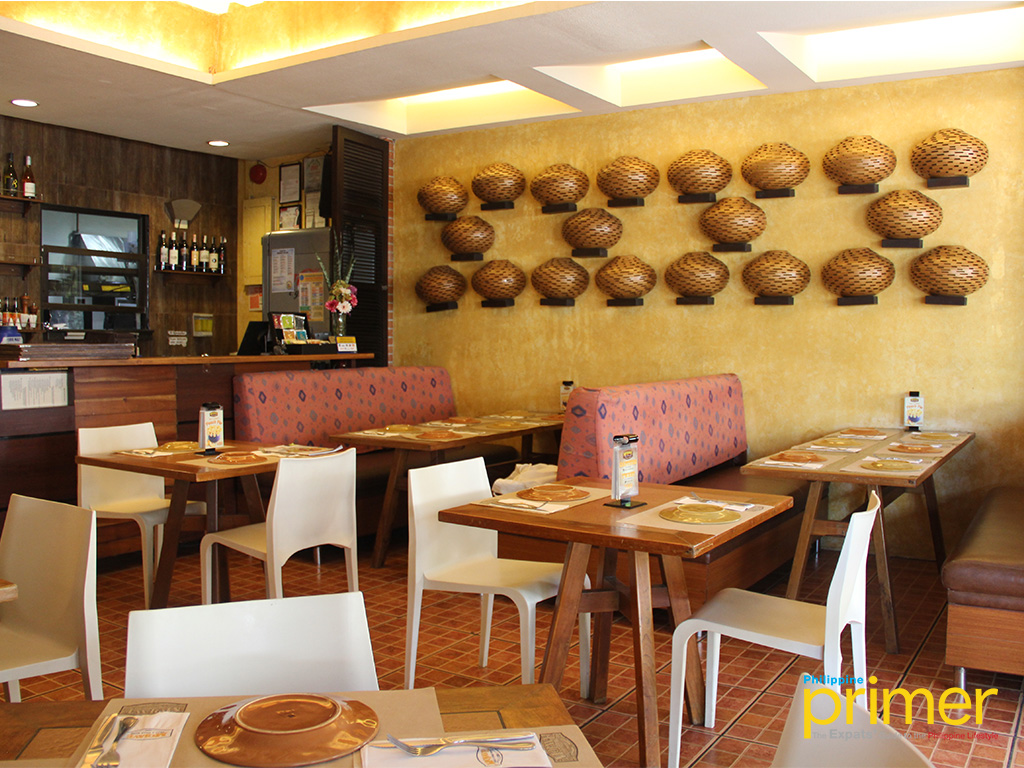 This restaurant stands within Smallville, a perfect place to enjoy the nightlife in Iloilo City. Mojave in Smallville is the first and only branch of the restaurant in the Philippines. It is named after the Mojave Desert located in California, USA.
They are also one of the 20 exclusive restaurants in the Philippines that offers authentic, US-certified Angus beef and recognized as a licensed distributor for the said product. Some of their best sellers include: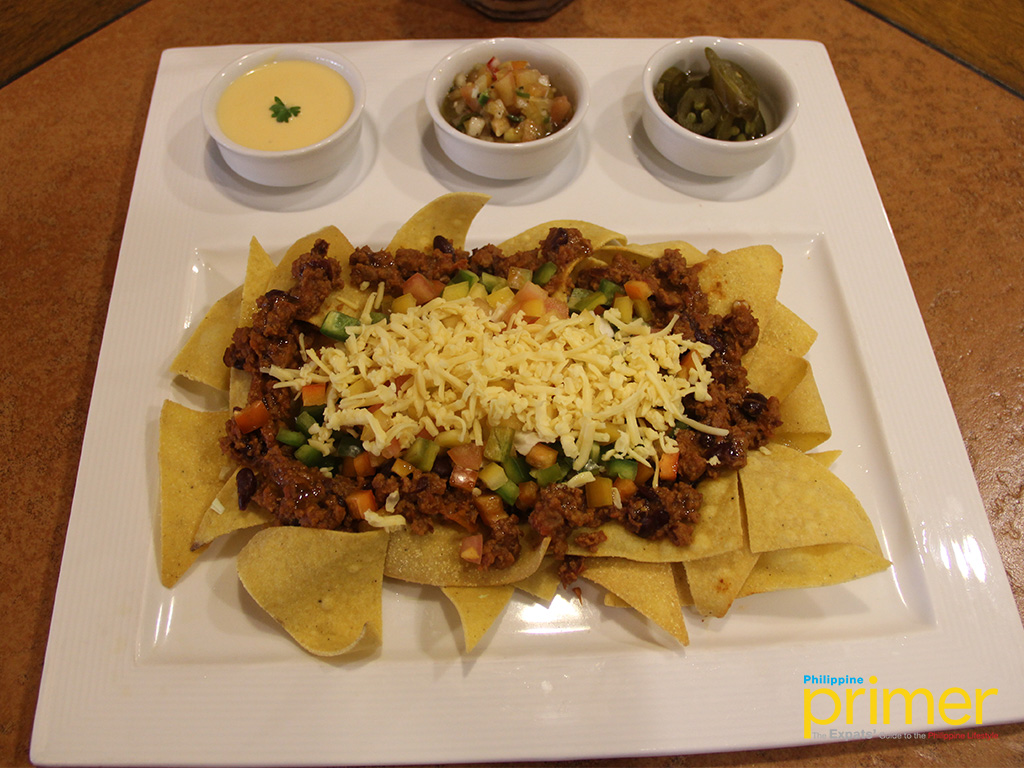 Nachos beef and beans. Nachos served in a nacho plate with homemade nacho chips, topped with beef, beans, tomatoes, bell pepper, cheddar cheese and dip with a choice between homemade cheese sauce, tomato salsa or jalapeno. (Php 245)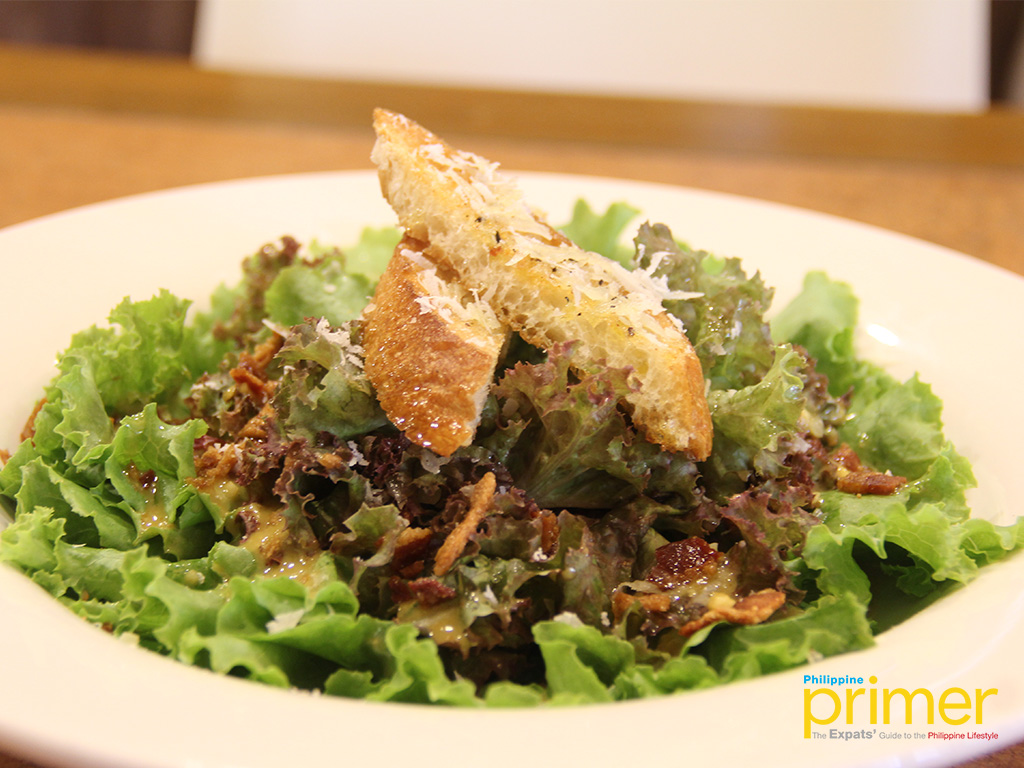 Mojave Caesar Salad. Caesar salad made with Mojave's organic lettuce; Caesar dressing made from a combination of vinegar, oil, lime, and anchovies, topped with bacon and Granapadano cheese; served with a French baguette (Php 195)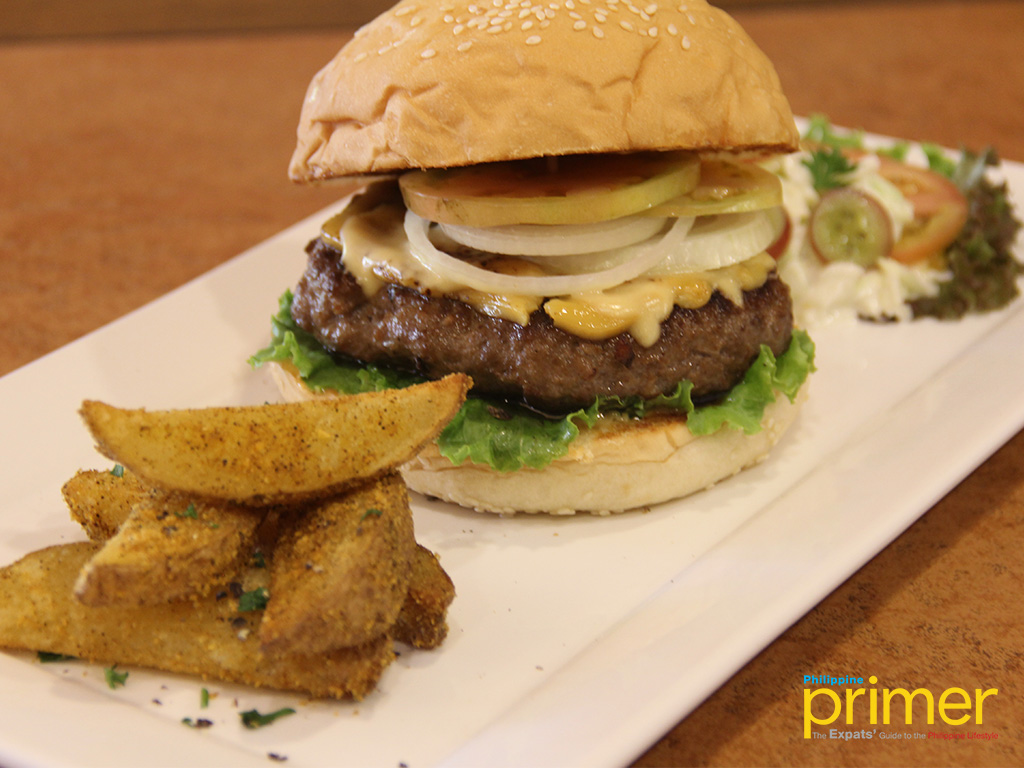 Angus Beef Burger. Burger with Angus beef patty, cheddar cheese, onion and tomato; served with potato wedges and coleslaw on the side (Php 525)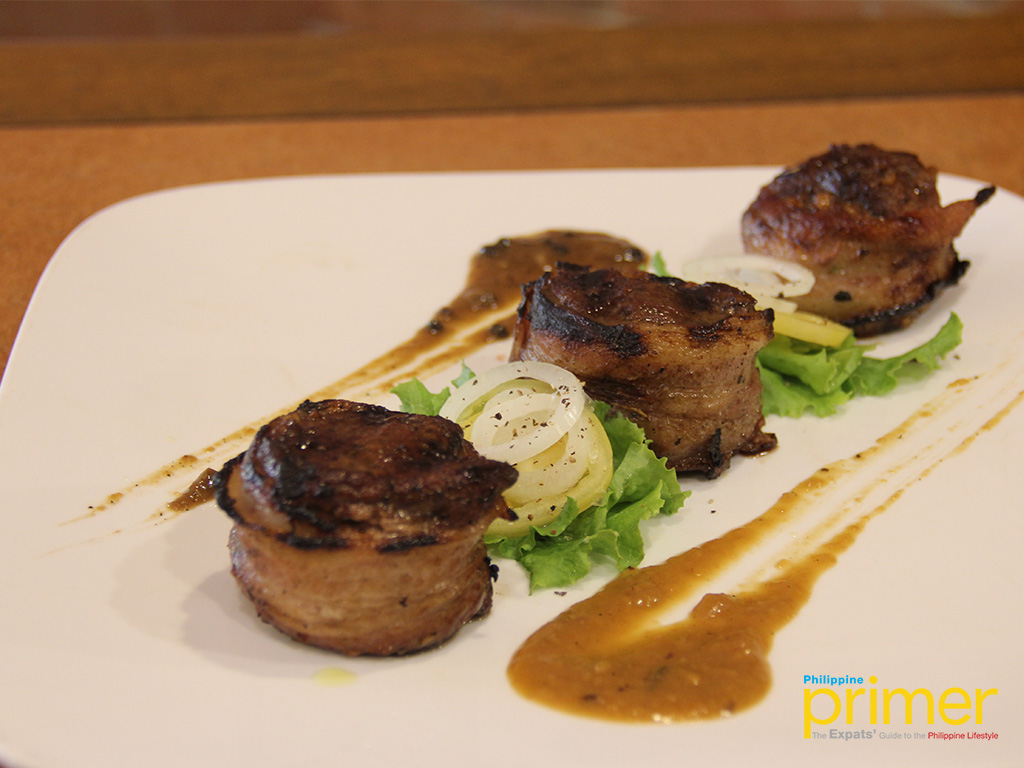 Fillet Mignon. Grilled local beef wrapped in bacon accompanied with tomato and lettuce and a choice of sauce between the mushroom bordelaise or brandy peppercorn plus choice between rice, mashed potato, potato wedge or Mojave fried rice made with beef and beans. (Php 525)
This restaurant can accommodate about 10-50 guests. Aside from their clients that are from Iloilo or Filipino nationals, they also receive foreign guests that are usually Koreans, Japanese, Europeans, or Americans. Their menu is good for sharing. Guests may opt to walk-in but having a reservation a day before is highly recommended.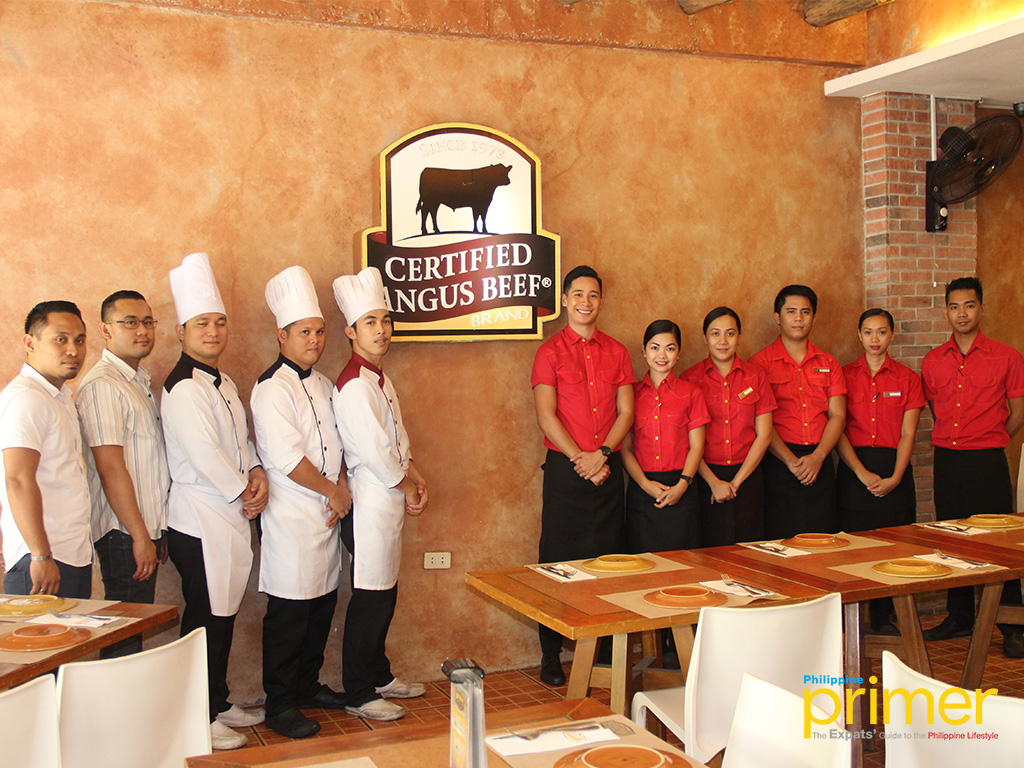 They offer free wifi access and parking space for their guests. Payment can be done  either through cash, card, debit and credit or check. They are open daily from 11 am to 2:30 pm for Luch and from 5:30 PM to 10:30 PM for dinner.
---
This also appears in Philippine Primer Japanese Magazine vol. 117
Written By: Patricia Antoinette M. Nacianceno
Store Information
The Avenue Complex, Smallville, Pacencia T. Pison Street, Mandurriao, Iloilo City
(033) 329-5616
Open daily from 11:30 AM to 2:30 PM for Luch and from 5:30 PM to 10:30 PM for dinner.
Payment can be done either through cash, card, debit and credit or check.