Boteco Brasil: 100% Brazil
What do you get when four Brazilians who have made the Philippines their home crave for Brazilian food? You get Boteco Brasil which is a 100% Brazilian bar and restaurant located in Poblacion, Makati.
Owned by celebrity model Fabio Ide, Chef Jaque Borges, DJ Luane De Lima, and artist/painter Arlen Gaspar, Boteco Brasil the place that takes you to Brazil without having to step out of the country. The walls are dome by Arlen himself, taking inspiration from his home country. Music played at the bar and restaurant are curated by DJ Luane herself, while the menu from the minds of all four, headed by Chef Jaque.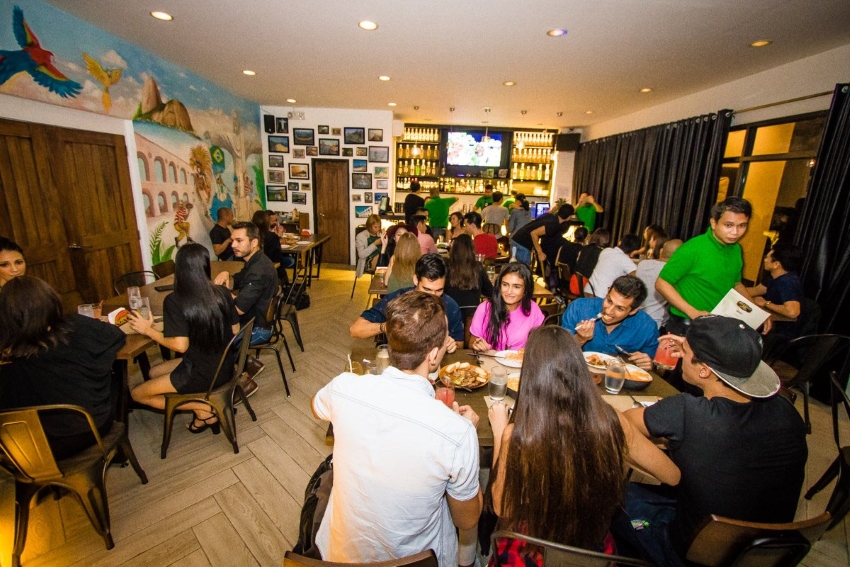 ART BY ARLEN GASPAR. It doesn't get any more Brazilian than this.
For Fabio Ide, it's not just a place where they can get a slice of home. "We wanted Boteco Brasil to become a meeting point where people can come together and discover the beauty of Brazil. Brazil is such a melting pot of colors, languages, and cultures, and our cuisine reflects that beautiful mix."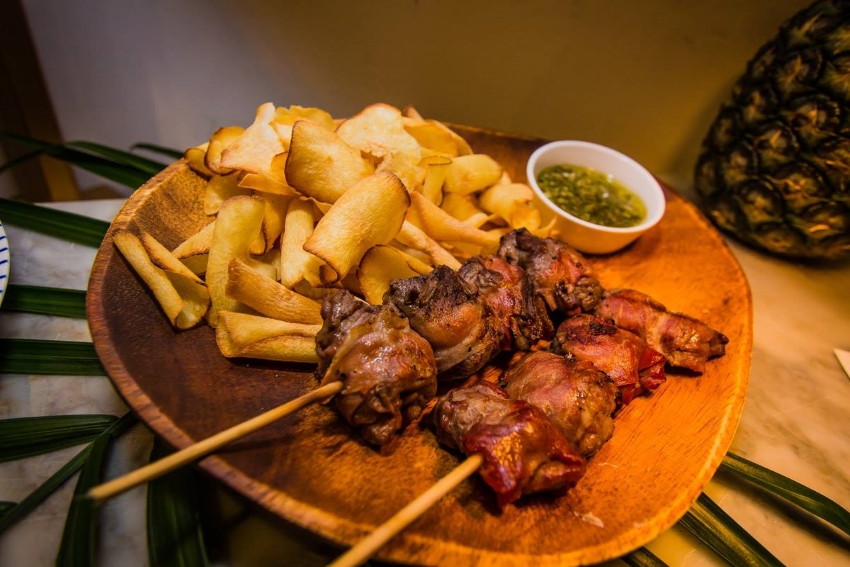 MINI-CHURRASCO. Churrasco is how Brazilians do meat: grilled and charred to smoky perfection. Boteco Brazil's Churrasquinho (Php 450), beef skewers served with a side of cassava chips, can be considered a mini-version of churrasco.
A BRAZILIAN CLASSIC. Feijoada (Php 495), a black bean stew mixed with pork and sausage, is served with Brazilian rice, kale, orange slices, and fried banana and cassava. It's considered the epitome of Brazilian cuisine's exotic roots.
For the best of Brazil's unique and rich cuisine, come samba your way to Boteco Brasil. Enjoy the friendly environment and the fun music paired together with the scrumptious meal straight from the best of Brazil!
You can find Boteco Brasil at Kalayaan Ave. cor. Rockwell Dr., Poblacion, Makati. They are open from 4 pm to 2 am, Monday to Saturday. For reservations, please call 02-777-3600. Keep up with the latest events happening at Boteco Brazil by liking their Facebook page.
---
This also appears in Philippine Primer Japanese Magazine's August 2018 issue.

Kalayaan Ave. cor. Rockwell Dr., Poblacion, Makati

6:00 pm to 2:00 am (Mon. to Sat); 11 am to 4 pm (Sunday)