EVENTS IN MANILA: August 24-25, 2019
Before everyone turns into Christmas mode once September crawls in, another (which is also the final) long weekend is waiting this month in celebration of National Heroes' Day.
And to make the most out of it, we made a list of events you can drop by this August 24 to 25!
EXO Planet #5 in Manila, Day 2 (August 24)
Originally, the August 24 concert of one of today's biggest Korean groups, EXO, was their only scheduled tour in the Philippines. But the approximate 15,000 seating capacity of Mall of Asia Arena in Pasay City cannot completely cater to the group's large fanbase, rendering the concert organizer Pulp Live World to add another date, which falls on August 23 (Friday). Unfortunately, tickets for Saturday are sold out; but there are still some available for Friday.
Also Read: Catch EXO PLANET #5 – EXplOration LIVE in Manila 
UX+ Conference 2019 (August 24) 
UX+ is a user experience conference tailor-made by 8020 and Graphika Manila for everyone who is either professionally a creative or simply a creative at heart. A number of top-tier designers, thinkers, and collaborators will team up to deliver an informative and—at the same time—inspiring conference about various practices that are widely done in terms of UX.
Also read: UX+ Conference 2019 Aims to Inform and Inspire This August
Weekend Events for History Month 2019 (August 24)
This month of August, the National Historical Commission of the Philippines released a calendar beaming with events. And some of the last happenings for this year's History Month, which will take place on Saturday, include the Quezon and the Jewish Refugee Program at the Museo ni Manuel Quezon in Diliman, Quezon City; and Pag-agos: Wawa Dam Years after its Closure in San Juan City.
Also Read: NHCP Releases Month-Long Events for History Month 2019
Food Writing Workshop for Adults (August 24)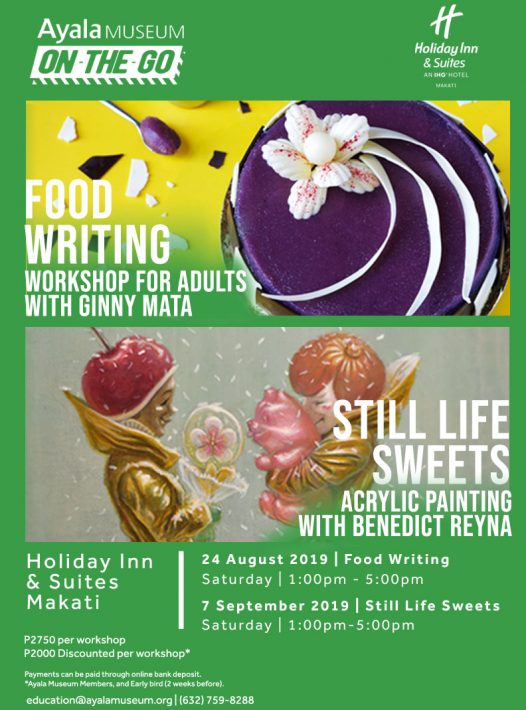 As part of Ayala Museum's plan during the length of its renovation, they launched Ayala Museum On-The-Go that includes workshops and lectures in various places around the Metro. And this coming Saturday, a Food Writing Workshop by Ginny Mata, a baker by profession and a published writer, will take place wherein attendees can learn how to put their love for food into smooth-flowing words. It's happening at the Holiday Inn and Suites in Makati City.
Also Read: Ayala Museum On-The-Go Presents Food Writing and Acrylic Painting Workshops
Science Sleepover at The Mind Museum (August 24 and 25)
A one of a kind experience awaits as The Mind Museum opens its doors for their Science Sleepover: Night at the Circus. It's happening starting Saturday night until Sunday morning, wherein participants can experience activities they don't usually cross paths with, like a Cirque-themed dinner, paper illusion, apprenticeship, and after-hours access to the Science Circus Traveling Exhibit.
Also Read: Experience Science Sleepover: Night at the Circus at The Mind Museum
Go Go GFriend in Manila (August 25)
Another Korean girl group will meet their Filipino fans this year as GFriend gears to grace the stage of New Frontier Theater in Quezon City on August 26 as part of their Asian Tour. If you haven't copped your tickets yet, you have until 12 p.m. during the concert day to buy.
Also Read: Catch K-Pop Group GFriend in Manila This August!
Last Day of EIGASAI 2019 (August 25)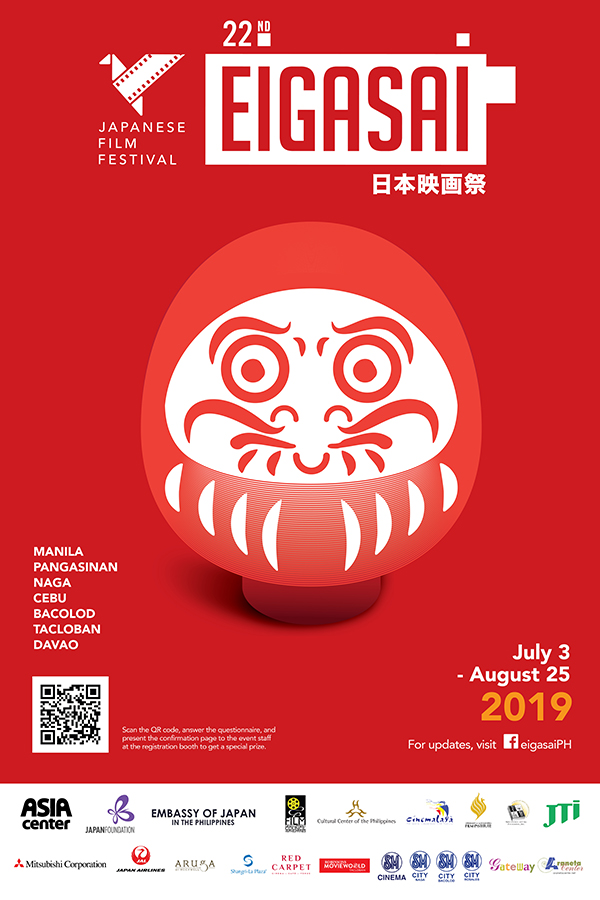 It's your last chance to catch some of the films lined up for the Japanese Film Festival or EIGASAI this coming Sunday! The following films will be screened at the Gateway Cineplex in Cubao, Quezon City: Mirai at 2 p.m., Yakiniku Dragon at 4:30 p.m., and The House Where the Mermaid Sleeps at 7 p.m.
Also Read: EIGASAI 2019 Opens With a Unique Line-Up of Films!
6th Philippine Chili Festival (August 25)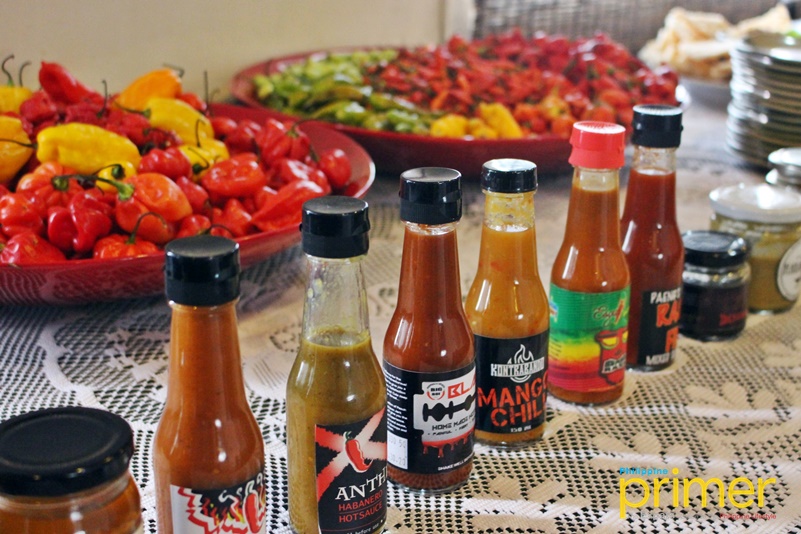 Organized by the Philippine Chili Federation, the 6th Philippine Chili Festival is happening at the Whitespace Manila, where you can witness the Hot Sauce Competition, Labuyo 100 rites, demonstrations in both chili planting and hot sauce making, among many others. Entrance is only Php 200!
Also Read: Prepare Your Taste Buds for the 6th Philippine Chili Festival
E-Sports & Gaming World 2019 (August 25)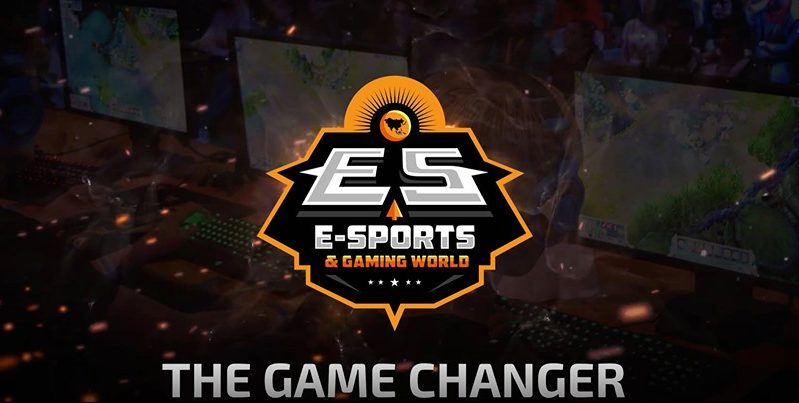 With the main objective of dismantling the negative notion surrounding online games, E-Sports & Gaming World will take place on August 25 to 26 at SMX Convention Center in Pasay City. Aside from the opportunity to socialize with fellow gamers, attendees will also learn and expand their network as important figures in the industry will share their knowledge in online gaming.
Where are you planning to spend your long-awaited weekends? Share with us in the comments below!