7 Must-Visit Restaurants in Antipolo
Just a few hours away from the concrete jungle called Manila, you'll find a city where you can spend a perfect weekend day trip with. Antipolo, a city in the province of Rizal, is brimming with different spots that you can visit for a refreshing break from the usual scenery in the metro. From tourist attractions, to hole-in-the-wall hubs, you've got Antipolo for a quick escape from work.
Fellow foodies, take a look at these restaurants where you can indulge on a festive food trip with your friends, family, or special someone. #Eats time for you to visit Antipolo!
Tahanan Bistro
A view of greens
Set menu for Php 1,200
This restaurant is easily the best choice when it comes to private dining in Antipolo. Tahanan Bistro, an ancestral house-turned-restaurant, has a casual fine dining setup that makes a perfect spot for a romantic getaway. They change their set menus after every three months so you're in for a new treat as you go visit the place. Its scenery of lush greens and rustic ambiance make the place worth the visit.
Read: Tahanan Bistro in Antipolo, Rizal
Address:22 Loresville Drive, Lores Farm Subd., Brgy. San Roque, Antipolo
Contact: 0925-880-1487
Operating Hours: [For reservations only] 6 pm to 10 pm (Friday); 11 am to 4 pm; 6 pm to 10 pm (Saturday and Sunday); Closed from Monday to Thursday
Price range: Php 1,200/per five-course meal
Facebook page: https://www.facebook.com/tahanan.bistro/
Yellow Lantern Café
Bright hues of yellow at the cafe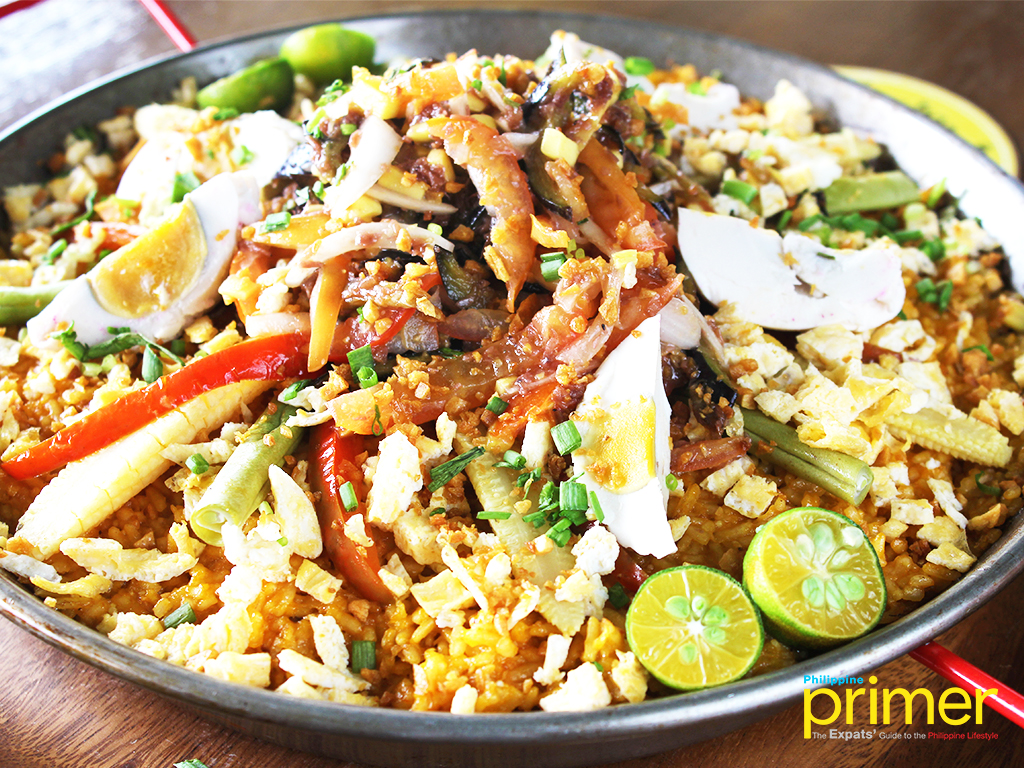 UMAAPAW (Php 389), Yellow Lantern Cafe's version of paella
Let the name speak for itself: Yellow Lantern Café, a cute and sunny bistro in Antipolo gives its guests a warm feeling as they welcome you in their place. Yellow Lantern offers a fare of local and continental dishes, so if you're craving for the classic Filipino tuyo or the luscious American BBQ ribs, you're at the right place. It's a convenient hangout spot for groups of friend who want to chill as they have a well-rounded drink menu at the bar.
Read: All things bright and sunny at Yellow Lantern Café, Antipolo
Address: G/F Comodaville, Brgy. Mambugan, Antipolo
Contact: 02-477-4168
Operating Hours: 11 am to 12:00 mn (Tuesday and Sunday); 11 am to 2 am (Wednesday to Saturday)
Price range: Php 589 and below
Facebook page: https://www.facebook.com/yellowlanterncafe/ 
Cloud 9
Perfect for big groups!
CLOUD 9 BEEF KARE-KARE (Php 354). Stew with thick savory peanut sauce
Here's a place that's not usually found in the busy metro: Cloud 9, the in-house restaurant of Cloud 9 Hotel in Antipolo, is a place where you can enjoy good food and good view altogether. A panoramic view of the Antipolo skyline becomes your backdrop as you are served much-loved Filipino home-cooked meals such as pinakbet (mixed vegetables) and crispy pata (deep-fried pig trotter). It's an open dining space so you'll love the fine chilly weather come nighttime. Make sure to visit the 360 view just a few steps away from the resto!
Read: Feel like you're in heaven at Cloud 9 in Antipolo
Address: Brgy. Sta Cruz, Sumulong Highway, Antipolo
Contact: 02-584-3014
Operating Hours: 7 am to 2 am (Monday to Sunday)
Price range: Php 504 and below
Facebook page: https://www.facebook.com/Cloud9Hotel/
Crescent Moon Café
Colorful interiors make it pleasant to the eyes
ALAGAW APPETIZER (P300). Alagaw or Alagao herbal mint leaves with 8 stuffings namely onion, basil, chili, ground shrimp, dried ginger, coconut, kamias, and peanut sauce.
The paradise-like setting of Crescent Moon Café is really one of Antipolo's hidden gem, where you'll be immersed with rich art and creative culinary culture. It's a beautiful café-slash-studio pottery that offers special recipes you may not find elsewhere. Try their Alagaw appetizer, herbal mint leaves that can be stuffed with various flavorful ingredients. Apart from dining in, you can also buy pottery collections here at an affordable price.
Read: Crescent Moon Cafe
Address: Sapang Buho Rd., Brgy. Dalig, Antipolo
Contact: 02-234-5724 or 0917-523-2356
Operating Hours: 9 am to 5 pm (Wednesday to Sunday)
Price range: Price varies depending on available dishes
Facebook page: https://www.facebook.com/CrescentMoonCafeAndStudioPottery/
Tamagoya
Spot this Japanese noodle house in Antipolo!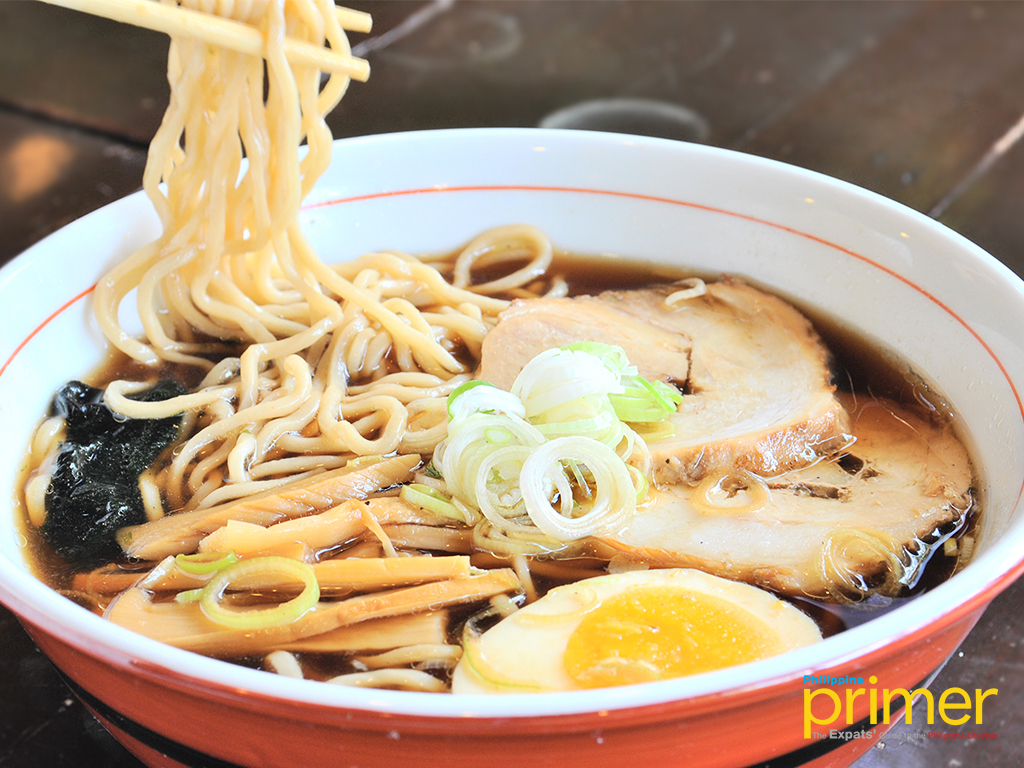 TAMAGOYA RAMEN (Php 228). A tasty ramen awaits you as you visit Antipolo
Time for some authentic Japanese! One Japanese restaurant that stands out among Antipolo's myriad of dining options is Tamagoya, serving mouthwatering ramen to all its customers. This is not just your usual ramen joint because a lot of foodies have been raving about how Tamagoya is at par with the authentic ramen places in the metro, so be sure to give this a try when in the area. All their dishes here are very budget-friendly so go and have a lovely Japanese comfort food experience here.
Read: The best ramen place at Antipolo: Tamagoya Noodle House
Address: 2 Soliven Ave., Mayamot, Antipolo
Contact: 02-861-8631
Operating Hours: 11 am to 2:30 pm; 4:30 pm to 9:30 pm (Monday to Sunday)
Price range: Php 258 and below
Facebook page: https://www.facebook.com/pages/Tamagoya-Noodle-House/196750680387356
Marison's
Inside Marison's
CRISPY TRIPE KARE KARE (Php 375)
Hearty Filipino food is what they serve at Marison's in Antipolo. In here, you will find a variety of home-cooked meals made with local ingredients sourced from the city market. Try their signature dishes made better with Antipolo's cashew nuts for your next food adventure. Bring your family here and rediscover the beauty of Filipino cuisine!
Read: Marison's
Address: 2/F Vista Mall Antipolo, ML Quezon Extension, Antipolo
Contact: 0917-523-1949 or 02-964-8776
Operating Hours: 10 am to 10 pm (Monday to Sunday)
Price range: Php 410 and below
Facebook page: https://www.facebook.com/MarisonsPh/
Eggs for Breakfast
Eggs for Breakfast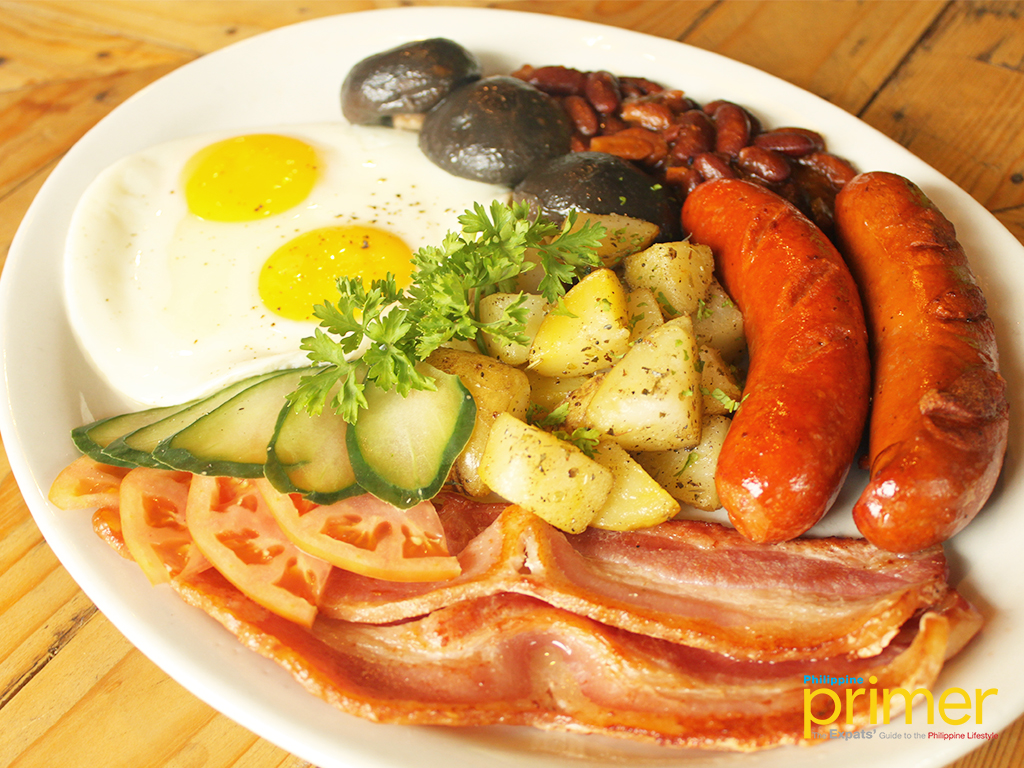 One Pan Breakfast (Php 470)
Looking for an all-day breakfast place? Eggs for Breakfast in Antipolo serves breakfast favorites and coffee on their menu, perfect for those who want a taste of fine comfort food. Their outdoor seating makes the place all the more inviting particularly with their garden-type setting. Planning to go there after breakfast? They've got a variety of dishes for lunch, merienda, and dinner.
Read: Eggs for Breakfast
Address: Velada Estate, #21 Don Juan St., Villa Cecilia Subd., Sumulong Highway, Brgy. Mambugan, Antipolo
Contact: 02-213-2434
Operating Hours: 7 am to 5 pm (Monday to Sunday)
Price range: Php 470 and below
Facebook page: https://www.facebook.com/EggsforBreakfast/
Do you know other restaurants in Antipolo that are worth a visit? Share it with us below!
---
Written by Jastine Valeriano