Crescent Moon Café in Antipolo: Of Pottery and Food
Feel at home in Antipolo when in Crescent Moon Café.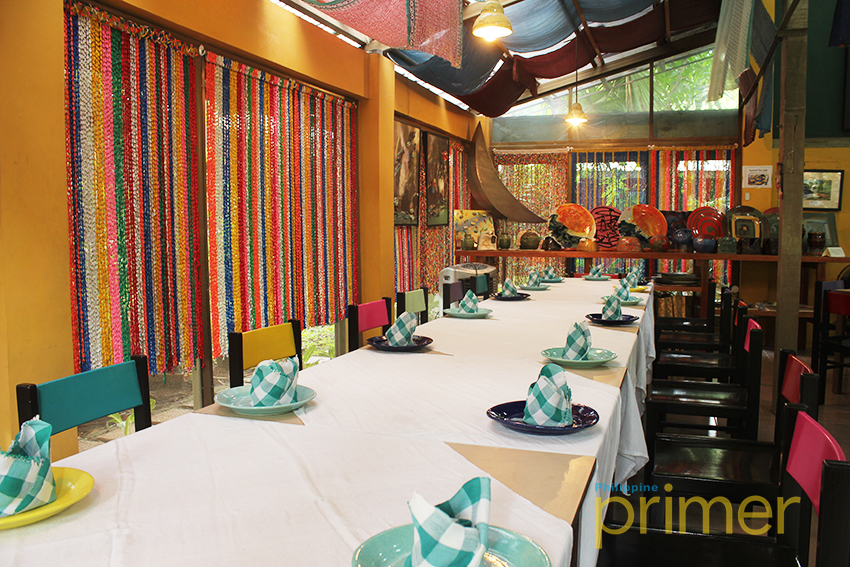 CRESCENT MOON. A colorful sanctuary of art and food.
Unlike other usual cafes, Crescent Moon seeks to be an original. None of the usual dimly-lit setting, no background music, no anything that will remind you of the coffee shops you see in the metro. Crescent Moon is a gem on its own–a place that seeks to stand out by its simplicity and natural beauty.

LANELLE'S POTTERY. Crescent Moon is also home to owner Lanelle Abueva's studio pottery.
Started out as just a playtime restaurant, daughters Majalya and Celine of master potter Lanelle Abueva and lawyer Bey Fernando would call their make-believe restaurant "Crescent Moon," because of a quilted crescent moon hanging from a wall when they were asked what they wanted to name it. When their parents wanted to open a restaurant in the compound where Lanelle's studio pottery was, that was when Crescent Moon became true to life. Thus in 1997, Crescent Moon Café and Studio Pottery was born.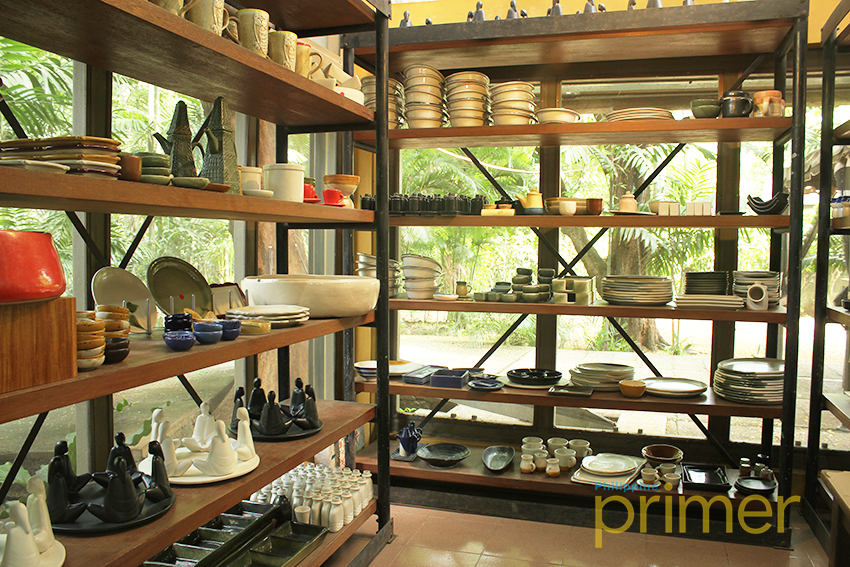 POTTERY COLLECTION. If you're into pottery art, you'll love the place.
This place, which is recognized as one of Antipolo's best destinations, is rich and full of history. Before it became this serene getaway from Manila, the place was transformed to look more attractive. A World War II bomb crater is now a tilapia pond, and a lot of things were added such as manmade waterfalls and koi pond. The placed look more like paradise, making it a favorite place to spend time away from the bustling cities in the metro. Adding to its natural beauty is the attractive pottery display inside the restaurant, which one can buy from. Entering the place, you'll feel as if you've entered a world of color, as various hues dominate the place that speaks largely of vibrant art.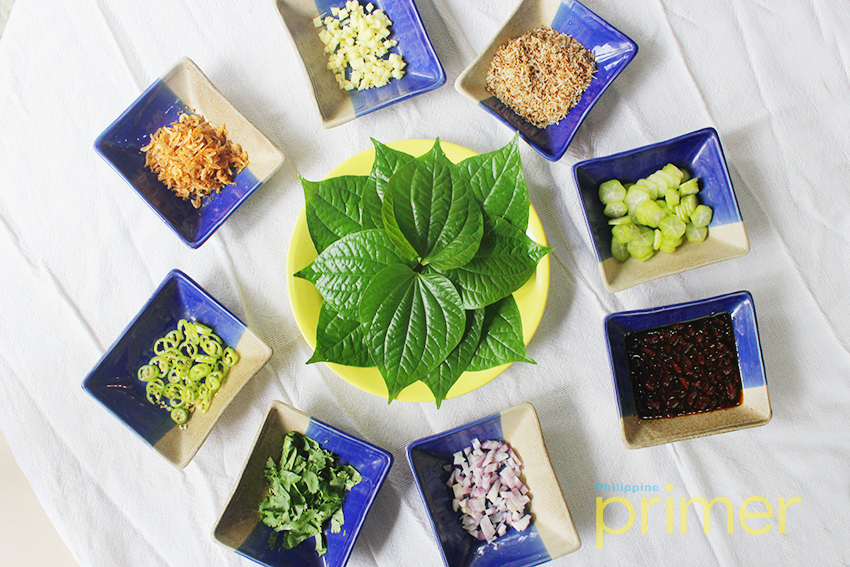 ALAGAW APPETIZER (Php 300). Alagaw or Alagao herbal mint leaves with 8 stuffings namely onion, basil, chili, ground shrimp, dried ginger, coconut, kamias, and peanut sauce.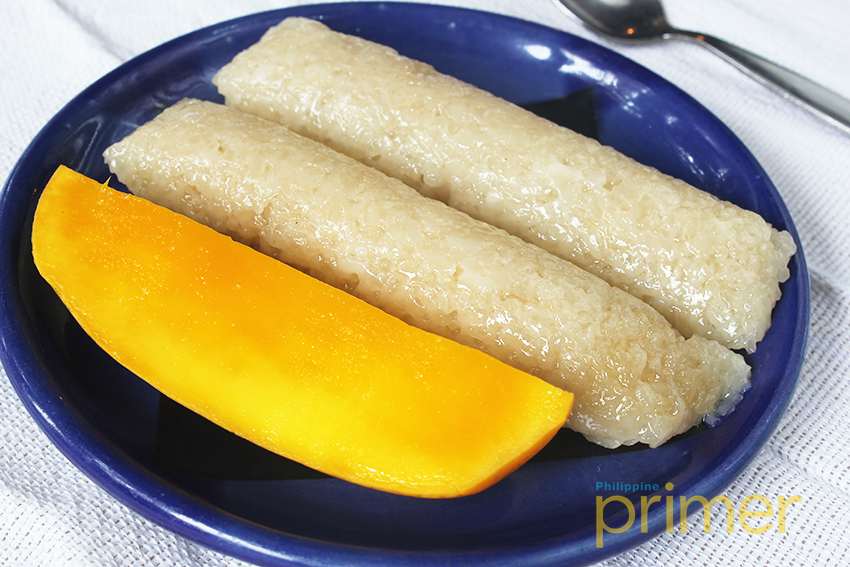 MANGGA'T SUMAN (Php 80). A favorite snack in Crescent Moon.
When it comes to their food, Crescent Moon makes sure to produce creative recipes. Since the beginning, staple favorites Alagaw and Mangga't Suman (Mango and Rice Cake) became a hit to its loyal customers. Following Bey's culinary vision, the kitchen offers different menus each day, depending on the available kitchen ingredients. They do not have a fixed and a la carte menu, so it's better to have reservations to know more of their offerings. The recipes may have evolved, all their dishes have their special taste that makes Crescent Moon known and loved.
Come to Crescent Moon to experience a nice afternoon where you can enjoy a homey and delightful getaway. Visit their glass bar opening this August where guests can indulge in their bar and make your own glass art!
Store Information
Sapang Buho Rd., Brgy. Dalig, Antipolo City
02-234-5724
0917-523-2356
9 am - 5 pm Wednesday to Sunday