Feel like You're In Heaven at Cloud 9 in Antipolo
Updated as of March 1, 2021 
Want to know how Antipolo looks like with a 360 view above? Head on over to Cloud 9.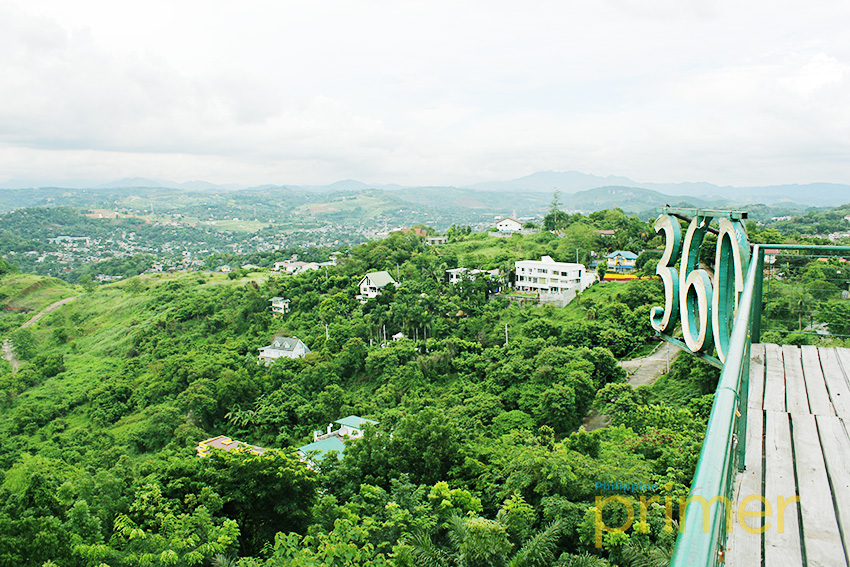 360 VIEW. Best to see the Antipolo and Metro Manila skyline from dawn.
The reason why it's called Cloud 9 is as it is: up towards the hanging bridge of this famous hotel and restaurant in Antipolo lies a terrace where one can see a 360 view of the whole city and farther than that.
Easily accessible from the Metro through a 2-hour drive, Antipolo is one place that's best to go to if you want to escape from Manila. One good place to spend your day with would be Cloud 9. Cloud 9 is a popular hotel and restaurant place in Antipolo which gives you a truly remarkable experience when visiting.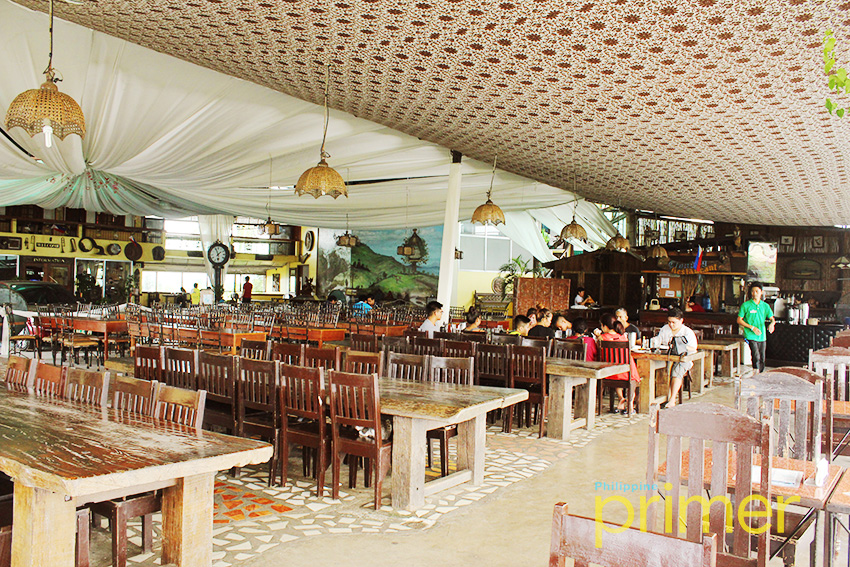 CLOUD 9 RESTO. Where the best Filipino dishes are served.
Aside from being a known tourist spot, Cloud 9 is also famous for its restaurant. Previously named as Café Nueve, Cloud 9 Restaurant offers delectable and sumptuous dishes all made better with a panoramic view of nature as you dine in. Cloud 9 resto, which is an open dining space, will make your experience more loveable with the breeze of air and the great food that they offer. The restaurant mostly serves Filipino dishes, made by its homegrown chef who has long perfected the art of cooking home-cooked meals such as pinakbet, kare-kare, crispy pata, and another native cuisine. This is also the reason why Cloud 9 is mostly visited by tourists and returning Filipinos who would like to have a peaceful and quiet visit in PH, welcomed by satisfying Filipino meals they have surely missed and loved.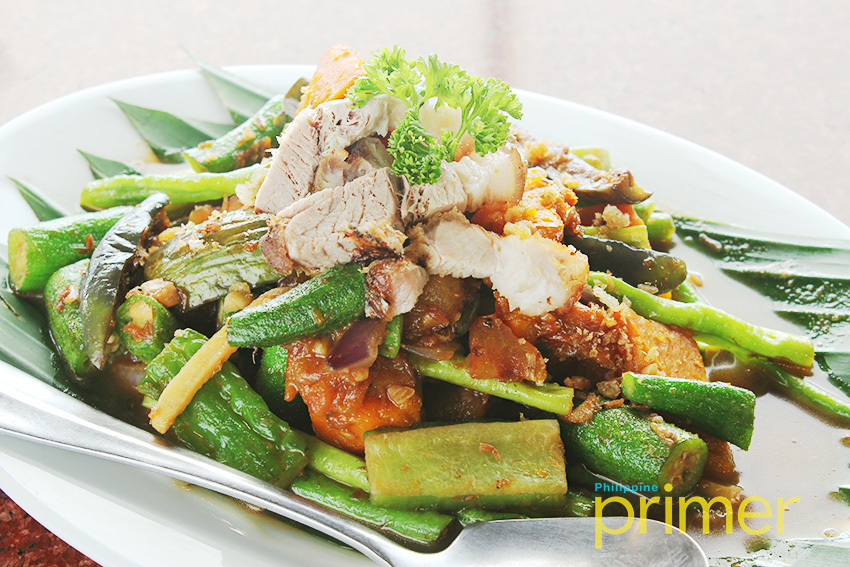 PINAKBET. A mixed vegetable dish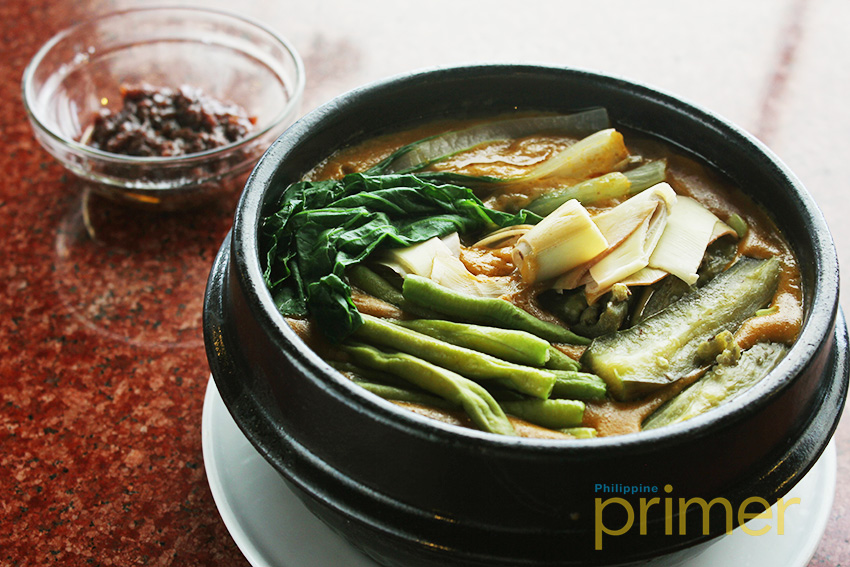 CLOUD 9 BEEF KARE-KARE . Stew with thick savory peanut sauce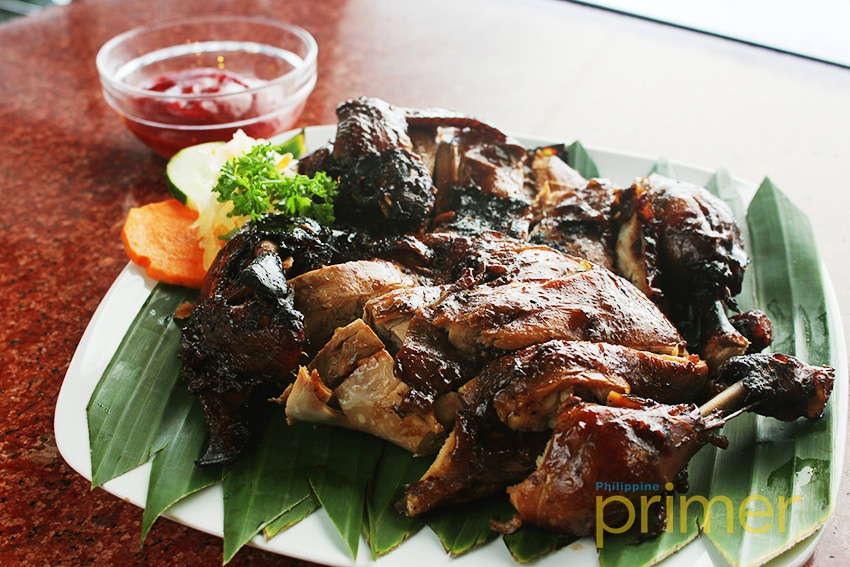 CLOUD 9 GRILLED CHICKEN . Good for sharing!
Aside from its food, Cloud 9 also has accommodation. But what makes it stand out among other accommodations in Antipolo is its terrace where one can go up through a hanging bridge if can conquer your fear of heights, or through a steel bridge. Reaching the top will make you see a 360 view of Antipolo, Laguna de Bay, and the Metro Manila skyline in all its glory. Up there, you'll get access to see more of PH and how lovely it is to be on top after a good lunch or dinner with Cloud 9.
Aside from its accommodations and its in-house restaurant, Cloud 9 is also known to hold events and gatherings in its venues. They also have an art gallery, billiards and darts, mini exercise area, and pools. It's really a one-stop destination here at Cloud 9 in Antipolo!
General Information
Brgy. Sta. Cruz, Sumulong Highway, Antipolo City
0917-800-3424
8:00 am to 10:00 am (Daily)