Tori Ichi
Tori Ichi, which is short for "Yakitori Ichiban", is a restaurant that originated in Kyoto, Japan. Located at Net Quad in Taguig, this new food spot prepares authentic yakitori that both Japanese and non-Japanese customers surely love. Yakitori is a Japanese type of grilled chicken, but its preparation is basically any meat skewered in either bamboo sticks or steel.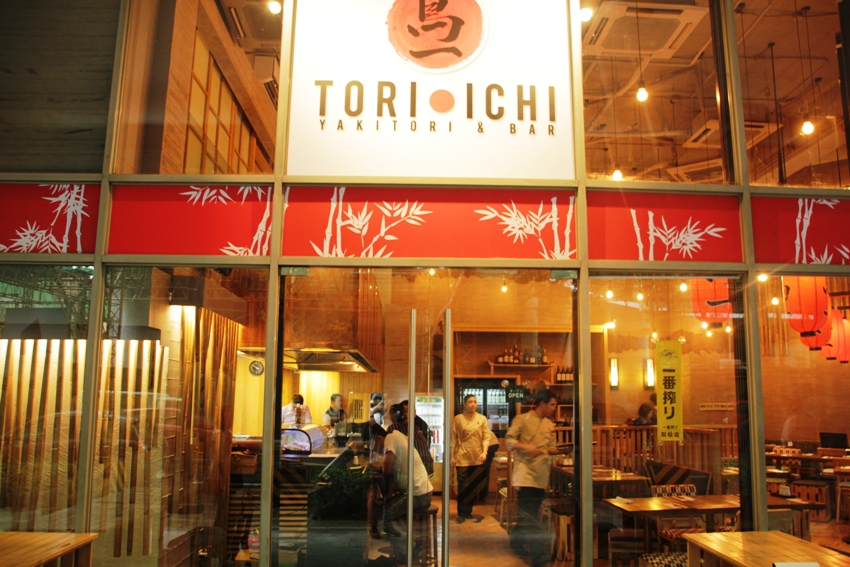 BEST-SELLER. Butabara Karashi (P75) or pork belly skewers with mustard mayo.
This restaurant opened in December 2015. Though not the first to offer yakitori in the Philippines, Tori Ichi is ready to compete in the industry with their one-of-a-kind selection of yakitori, yakisoba and katsudon.

(L-R) Niku Tsume Piman (P175); Enoki Mushroom Bacon (P160) or chicken stuffed bell peppers
Tori Ichi has a Japanese chef who ensures that the food served is in high quality standard. When it comes to cooking and preparing for food, they use the best charcoals for grilling.
Here are some of the yakitori specials they offer: Kawa (P35/stick) or chicken skin skewers; Mochi Bacon (P115/stick) or bacon-wrapped Japanese rice cake skewers; Nasubi (35/stick) or eggplant skewers; and Hasami (P75/stick) or chicken and scallion skewers.
SIMPLY OISHI. Mochi Bacon (L) and Hasami (R)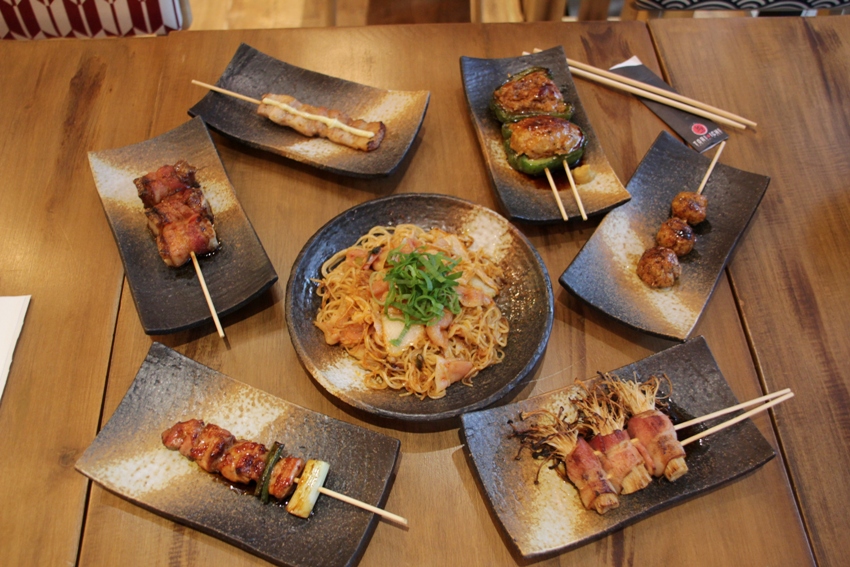 YAKIRTORIS AND A YAKISBOBA. Aside from yakitori, they also serve yakisoba. Try Buta Kimchi Yakisoba (P310), noodles made with pork and kimchi.
To wash it all down, they included a few special drinks that complement their dishes. Serving Japanese beer and plum wine, they now encourage everyone to spend the night cap with them. Using fresh vegetables, meats, and various ingredients that are imported from Japan, it's like Japan was brought to you in every plate that they serve.
They also offer desserts, such as Matcha Ice Ceam (P80) with red beans on the side, and Satsumaimo (P120), sweet potatoes with ice cream and honey.
Bringing the taste of Japan to the metro, Tori Ichi will make you want to go back to get some more.

G/F Net Quad Bldg, 4th Ave cor 31st Street, Bonifacio Global city, Taguig

11:00 am to 11:00 pm (Monday to Saturday),: 11:00 am to 9:00 pm (Sunday)