Sagana Épicerie and Bistro: Farm to Family Freshness
The Philippines is an agricultural country and many of the crops are organic and export quality. There are a few local restaurants in the metro that uses these raw ingredients. One of them is Sagana Épicerie and Bistro in Bonifacio Global City.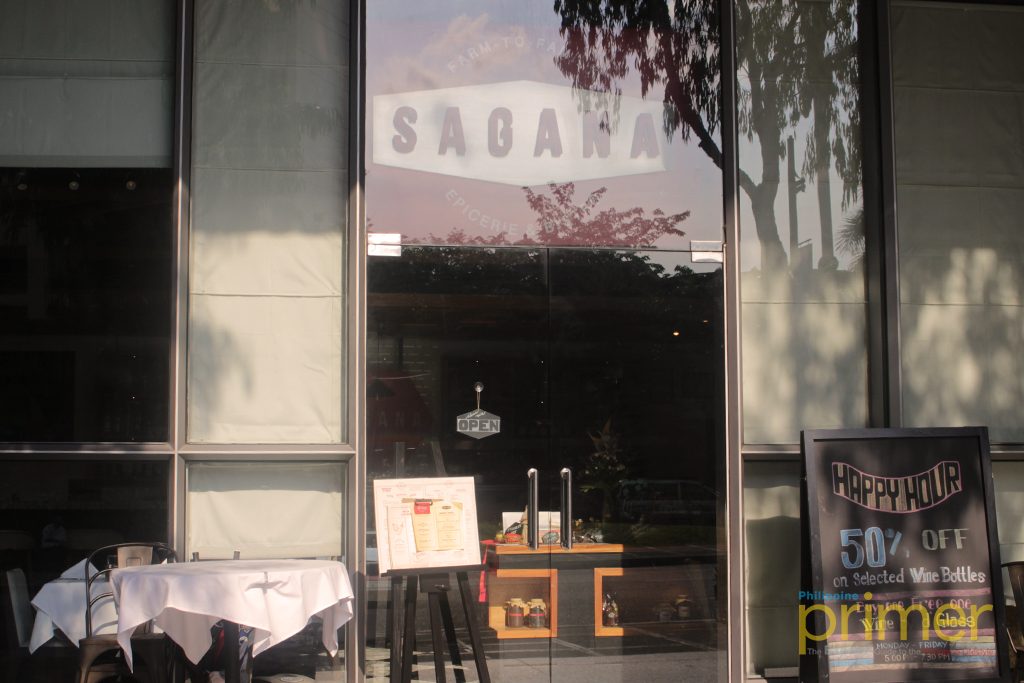 Welcome to Sagana Épicerie and Bistro in Taguig
Sagana is a French restaurant incorporating as much organic local ingredients as possible while bringing France to your table. At its helm is French celebrity Chef Marc Aubry who also makes sure that many and not just locals will enjoy their food.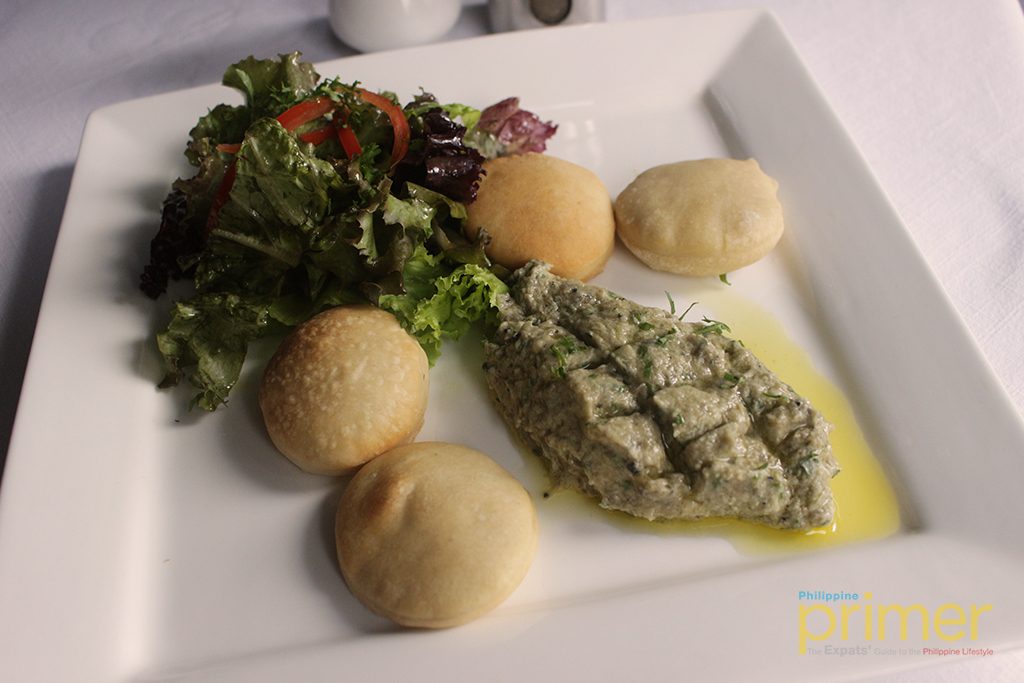 Eggplant and Garlic Purée with Lettuce and Pita Bread
Sagana is a Tagalog word for bountiful. The restaurant utilizes crops from all over the country following the French concept of "terroir," wherein a specific piece of land is cultivated to produce the best crop. This is reflected in their interiors that are brimming with plants.
The restaurant interior reflects their advocacy to use local ingredients and support Filipino farmers
The dishes at Sagana use a visual menu of French cuisine rather than just one specialty taste of a region. Customers will also like how each dish is cooked the same way they do in France.
Chilled Gazpacho Soup
Chef Aubry tells us that their supplier will often bring new vegetables especially when some crops are damaged or not in season. The Market Menu is a weekly special that uses new and extra raw ingredients. The dishes are never the same, exciting and, most importantly, fresh.
Baked Stuffed Cabbage Filled with Herby Minced Pork
Being an épicerie, customers are able to purchase the same organic ingredients that the restaurant uses as well as French wines and sauces. Nothing is wasted in Sagana and local products are patronized.
Organic and straight from the farms, extra ingredients are sold to reduce waste
Mango Crème Brulée
Fresh from the farm to your table, Sagana Épicerie and Bistro is not just your average French restaurant but also a champion of Filipino agriculture. Come into Sagana for a taste of the fruitful relationship of Filipino and French.
---
This also appears on Philippine Primer Japanese Magazine's July 2018 issue.
Dishes photographed are all part of the Market Menu course on the week of May 14, 2018. The full course was priced at Php 1,250.

Ground Floor Net One Center, 3rd Avenue corner 26th Street, Bonifacio Global City, Taguig

10:30 am-10 pm (Mon. to Sat.); 9 am-3 pm (Sun.)