Wildflour in Makati: A cozy yet casual cafe and bakery
Owned by Chef Walter Manzke, The Wildflour Cafe and Bakery is located along the Rada Street in Makati. A casual yet cozy ambiance, the cafe and bakery is always jam-packed with regular and new customers. The scent of their freshly baked pastries and bread fills the room followed by the aroma of brewed coffee flowing inside.  With the accent of wooden chairs and bottles of wine, Wildflour creates a homey feeling that welcomes everyone inside.
Famous for their mouth watering pastas, salad, and desserts. This cafe and bakery prove there is more than their uncomplicated menu. Customers can enjoy a wide array of selections when dining in, pair it with their coffees and uniquely flavored juices and shakes. Amidst the busy city of Makati, The Wildflour cafe and bakery is a delight to visit, before, during or after office hours to unwind.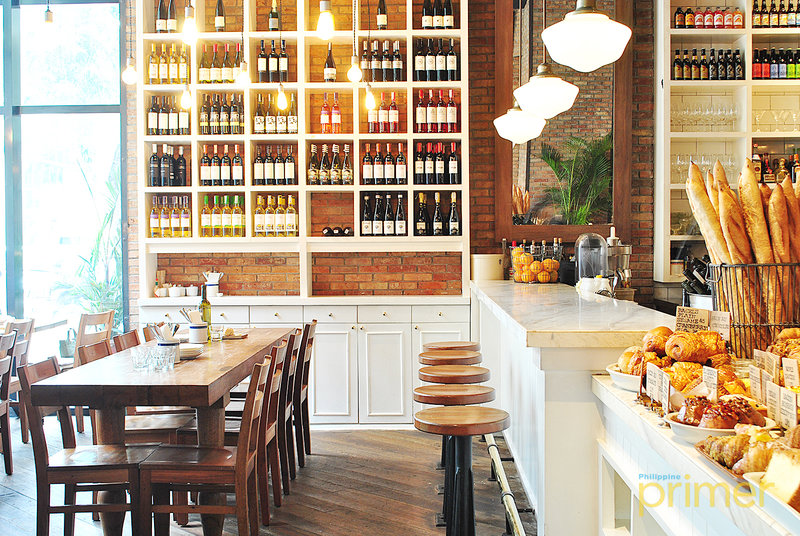 It is usually meet up place for friends who want to grab a coffee and catch up. One thing that stands out from their menu and is a popular choice since it opened is their Grilled Octopus Salad (Php 440). A fruity melody to the taste buds as it has shredded cabbage,  peanuts, and mangoes. The deciding factor is a fresh octopus that is seasoned with fish sauce.
It is grilled to perfection and a peanut-flavored dressing is drizzled. We could say that the salad has a rich Thai taste to it. Because we regularly change the recipe according to the seasonal ingredients, if you enjoy this version now it's out. Wildflour regularly changes the recipe according to the seasonal ingredients, which means we can expect different flavors each time.
Grilled Octopus Salad (Php 440)
Smores (Php 180)
If you're thinking of dropping by, be ready as there are some days that the place is fully booked. They've had many customers over the years who are coming back for their food. You can also cool down with their craft soda, made with love. There are a lot of things on their menu that you must try, including their desserts that will make the sweet tooth swoon.
Visit them at G/F Frabelle Business Centre Bldg, 111 Rada Street, Legaspi Village, Makati City. They also have a branch in Bonifacio Global City. You can contact them through, 02-833-9799 or their email address, wildflourlegaspi@gmail.com. Lunch Hours are 12:00 nn – 5:00 pm,  Dinner hours for Monday to Thursday (5:00 pm – 10:00 pm) / Friday to Saturday (5:00 pm – 11:00 pm).

G/F Frabelle Business Centre Bldg, 111 Rada Street, Legaspi Village, Makati City, Philippines

Lunch Hours, 12:00 nn - 5:00 pm, Dinner hours Monday to Thursday (5:00 pm - 10 :00 pm) / Friday to Saturday (5:00 pm - 11:00 pm)

wildflourlegaspi@gmail.com