Nikkei in Rockwell: Marriage of Japanese & Peruvian Cuisines
Nikkei Restaurant in Rockwell offers a taste of an extraordinary marriage of Western and Oriental cuisines with its Japanese Peruvian delicacies.
Japanese-inspired interiors at Nikkei restaurant.
Japanese Peruvian cuisine, also called Nikkei, originated in Peru during the time when the number of Japanese immigrants surged in this South American country. Traditional Peruvian ingredients got integrated with Japanese cooking methods, giving birth to such novel cuisine.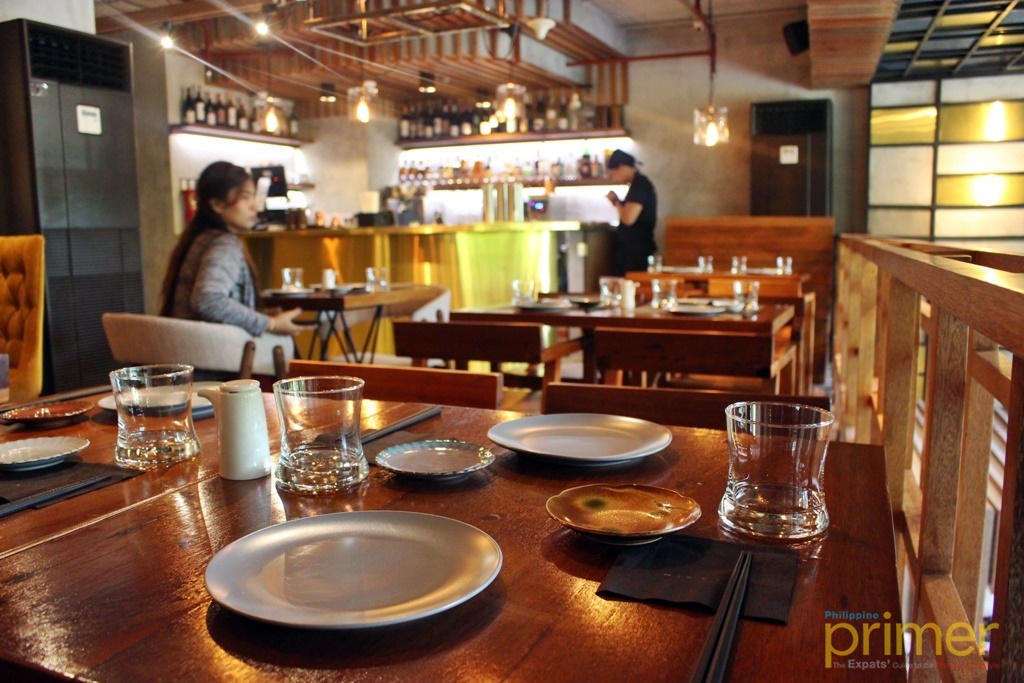 More room for diners on the second floor of Nikkei.
When you taste every specialty at Nikkei, you will understand Japanese Peruvian cuisine. Their best-selling Peruanito sashimi is a great dish to start with. The white fish is sliced the Peruvian way and then served with rocoto sauce, lime juice, cilantro emulsion, red chili and glazed sweet potatoes. Although sashimi is a well-known Japanese specialty, it becomes a Nikkei medley with authentic Peruvian flavors.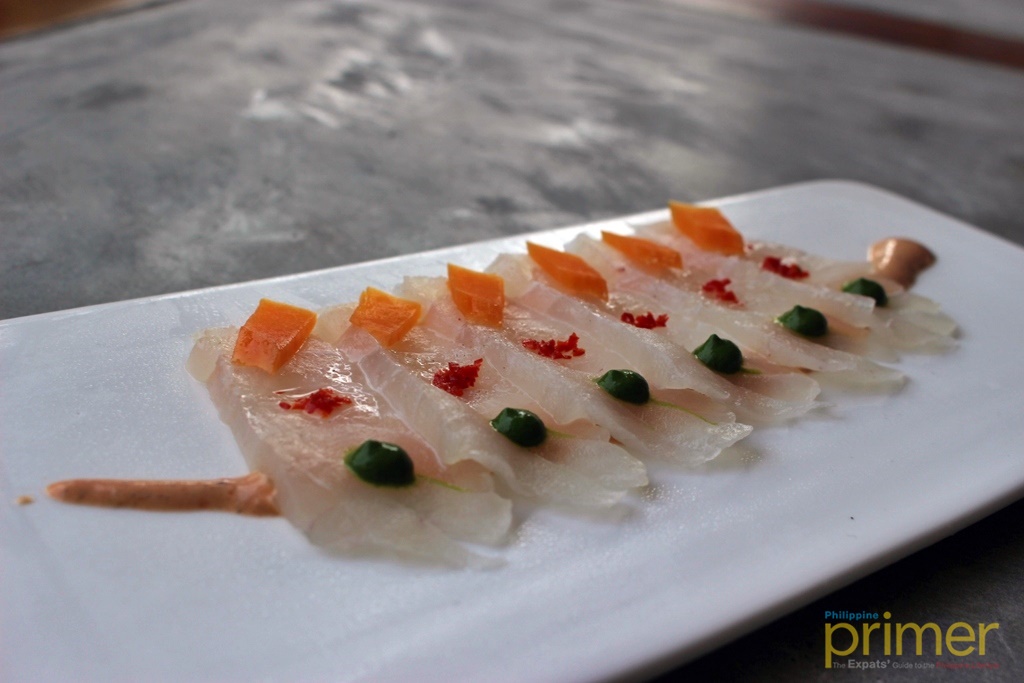 Peruanito (Php 195)
The Classic Ceviche, which is based on the widely popular ceviche in Peru, is made with raw fish and ingredients like red onions, rocoto, cilantro, and canchitas (Peruvian corn nuts), giving it a very recognizable spicy Peruvian taste.
Classic Ceviches (Php 320)
The Peruvian causa or spicy mashed potatoes meanwhile take on a Japanese twist with toppings like ebi (shrimp), tako (octopus), and salmon.
L-R: Ebi Causa, Tako Causa, Salmon Causa (Php 180 for 3-pc serving of each)
Their mouth-watering Grilled Ebi Rolls are made with prawns, cream cheese, onion leeks and togarashi topped with mango slices and yellow pepper sauce. Every bite is a mouthful of flavors.
Grilled Ebi (Php 250 – 5 pcs, Php 495 – 10 pcs)
Nikkei first conquered Legaspi Village in Makati in 2015. They recently opened a new branch at One Rockwell in Makati and will soon be opening another one at The Podium in Mandaluyong, letting everyone enjoy a scrumptious feast of Japanese and Peruvian flavors in different parts of the metro.
Also read: Nikkei The Love Child of Peru and Japan
---
Written by Rizelle "Rei" Leaño

G/F One Rockwell, Rockwell Center, Makati CIty

11:30 a.m. - 11 p.m. (Sun. to Thu.), 11:30 a.m. - 12 m.n. (Fri. to Sat.)