Of flavors and mastery: A first look on Japanese-European fine dining Epilogue in S'Maison
Of flavors and mastery: A first look on Japanese-European fine dining Epilogue in S'Maison
What happens when four master chefs take on the task of elevating the flavors of continental cuisine through Japanese expertise? Newly-opened fine dining restaurant Epilogue delves into that and more through their culinary offerings.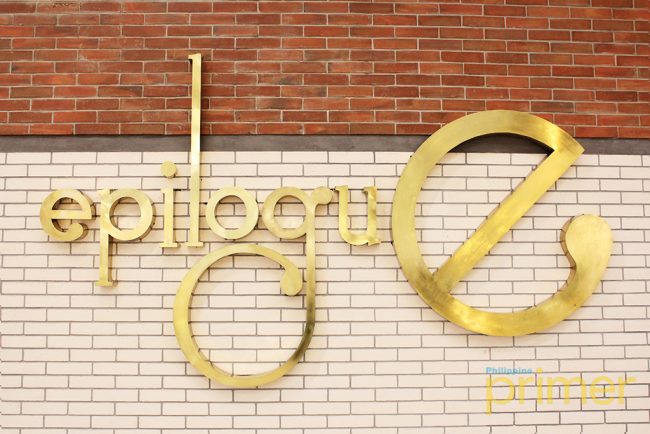 As the recent restaurant to have opened in luxury hotel Conrad Manila's posh S' Maison mall, Epilogue is one of the new things to watch out for in Manila's booming restaurant scene. Described as a Japanese-European fine dining restaurant, Epilogue offers their expertise in producing Italian cuisine dishes through the expertise of Japanese master chefs namely Hayato Mitsuhashi, Minoru Sorimachi, Kenji Ishihara, and Tomohide Ono, who each have their own take on making a dish that's surely a feast for the palate.
Upon entering the place, an array of their pastry selections welcomes you as you take a whiff of their appetizing freshly-baked breads and cakes by the entrance. It has a separate counter so you could get some for a quick grub to go.
Pastry selections for the day
Inside, the 136-seater restaurant speaks so much of class with its stylish interiors, lush upholstery, and dimly-lit dining area which makes it a perfect destination for those who want an intimate dining.
Inside Epilogue: Japanese-European Fine Dining bistro
Epilogue also has a sizable bar counter where you can see their neatly-displayed selection of beverages.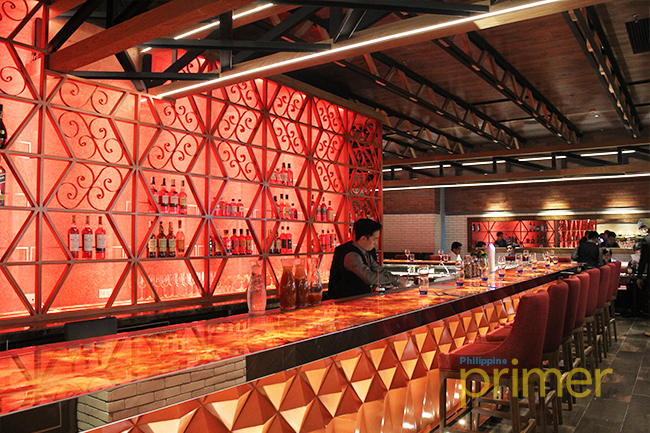 At the bar counter of Epilogue
For their food, Epilogue offers a full-course meal on their menu. From their preface (soups and salads), Introduction (appetizer) to Chapter and Verses (mains), Dedication (pasta), Title Page (sandwiches), Half Title (tapas), Foreword (pizza), and  to their Afterword (dessert), Epilogue takes their dishes to a whole new level by making it more flavorful and appetizing—just as how it pleasantly looks.
Kinoko Quartet with roasted shimeji, Eryngii, Button and Portobello Potage, cream, and Truffle Oil
Signore Cardini. Harvest Salad with coddled egg, walnuts, Boqueron Garlic Dressing, shaved parmesan, and chicken cooked sous vide
Foie's Gold (P1,400 nett). Pan-seared Ernest Soulard Foie Gras, Mushroom Risotti, Rosemary-Garlic, Portobello, Baby Spinach, Pink Peppercorns
Margherita Pizza. Mozzarella di Bufala, Stewed Tomato Sauce, Mozzarella, Basil, Extra Virgin Olive Oil
Spigola (P1,600 nett). Pan-seared Chilean Sea Bass, Roasted Shimeji & Heirloom Baby Carrots, Tomato-Cream Sauce, Parmesan Potato Puree 
Maestro (P1,900 nett). Steak Rossini of US Prime Angus Tenderloin & Seared Foie Graas, Handcrafted Demi-glace, Gratin Dauphnoise
Visit Epilogue at S' Maison and see where it takes you through with their Japanese-European fine dining excellence.
---
*Prices to be updated upon the release of official menu

G/F S'Maison, Conrad Manila, Ocean Drive, Mall of Asia, Pasay City

10:00 am to 10:00 pm (Monday to Sunday)