A-Won in Alabang: Traditional Korean food with a mother's touch
A-Won is a Korean restaurant owned and overseen by a Korean eomoni or mother. It is a spacious and cozy place to enjoy various Korean delicacies that are centered on Korean home cooking.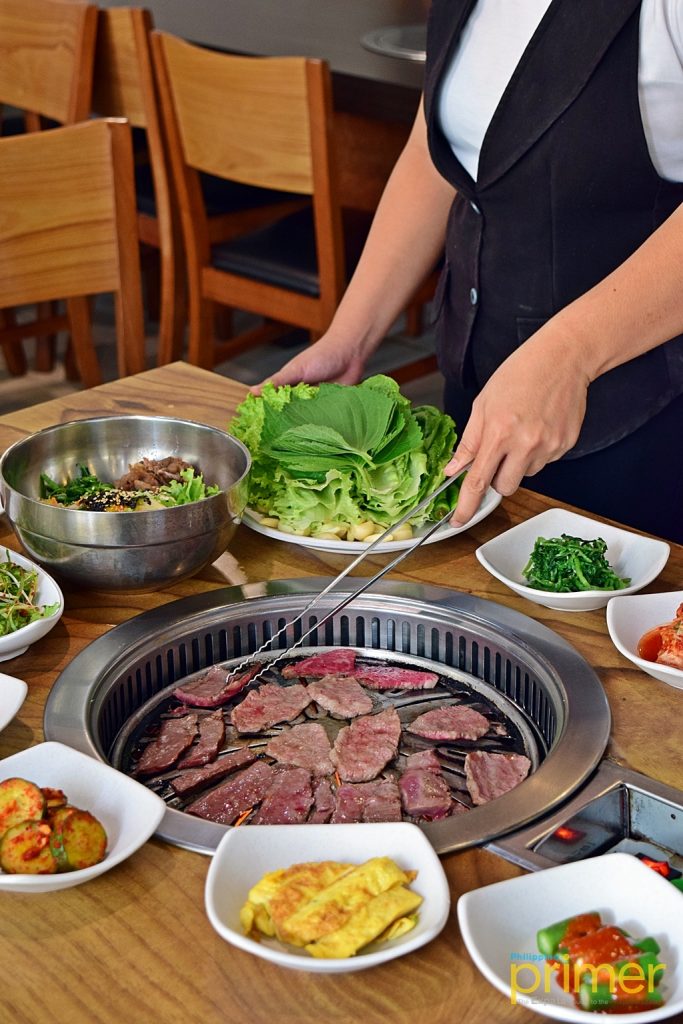 The best items to enjoy here are the Korean meat barbecue. Compared to other restaurants and despite the modern design of their grill tables, A-Won upholds the traditional way of cooking Korean barbecue which is with the use of charcoal. They only use coconut charcoal produced in Davao. The use of coconut charcoal is said to contribute to the flavor and aroma of the meat.
Some of the must-try barbecue meat items are Saeng-galbi or Grilled Beef Ribs (Php750) for beef lovers and Sangyeopsal or Grilled Pork Belly which is a very reasonable treat at Php300. Whether its beef or pork, any meat at A-Won is juicy and delicious as long as you cook it well on the grill. You can cook it by yourself or let the expert staff cook it to perfection while you watch and wait.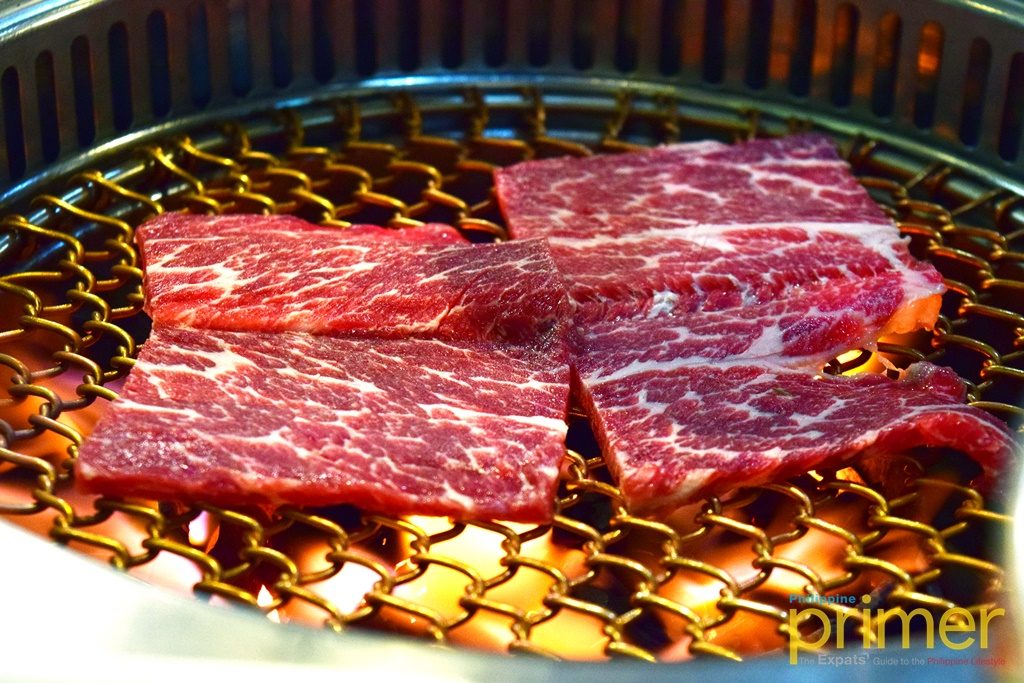 Saeng-galbi or Grilled Beef Ribs (Php750)

Samgyeopsal or Grilled Pork Belly (Php300)
For each order of barbecue meat, different kinds of sides and leaves are served. For the uninitiated, the Korean style of eating the barbecue is by wrapping the meat in a vegetable leaf together with any of the sides served. The usual sides are ssamjang (Korean spicy dipping sauce), gochujang (red chili paste), pajeori (spicy green onion salad), kimchi, garlic, and green chili pepper.
Bibimbap (Php300)
Another delicious and healthy dish to try is their Bibimbap (Php350), which has generous toppings of vegetables and with beef strips and egg.
---
This also appears in Volume 122 of Philippine Primer Japanese Magazine.

2/F The Commercenter Alabang, Commerce Ave., Filinvest City, Muntinlupa