Ilocano cuisine at its best at Saramsam Ylocano Restaurant and Bar
This is where the best Ilocano dishes can be found.
Saramsam Ylocano is a restaurant that will remind you of an old world charm that really depicts how Ilocos is perceived to be. As one of the most popular dining places in Ilocos Norte, Saramsam has inarguably charmed all the foodies out there in search for a place where they can be served a gastronomic goodness which breaks the rule for preparing an Ilocano cuisine dish.
KALTI (Ylocano fondue) P175
The restaurant is best described as homey. For one, it's main dining area on the second floor speaks more of a house than a usual food house, as it was previously an old house turned as a restaurant that serves "cross-cultural" cuisine, meaning that it's a mix of two different culture blended together to produce a uniquely interesting taste. On the first floor, you'll find several divided portions perfect for an intimate group dining, each of it having its own decorated setup. Its owner, Sammy Blas, a native who knows a thing about the hotel and food industry, sure knows how to attract customers by providing delectable dishes in his businesses. He also co-owns Balay da Blas and Herencia restaurant which is also popular in Ilocos.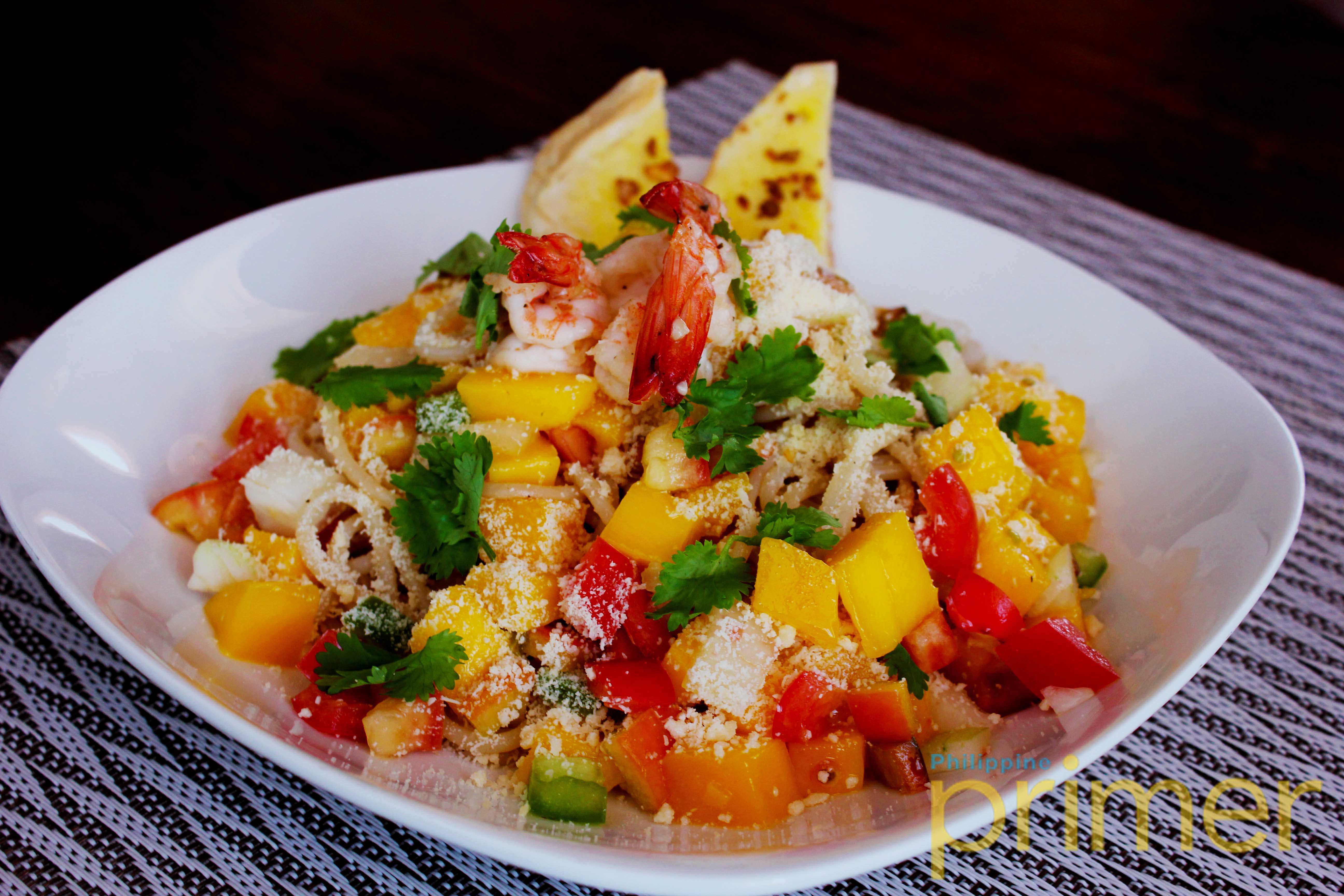 Saramsam Pasta (P160)
The rustic, cozy feel of the place makes it all the more alluring, especially for those who want an intimate yet sumptuous dining unlike the typical restaurants which feel a bit too overwhelming. Here, it's like going back to one's hometown, waiting for the appetizing food to be served just like how it was in your childhood years. It will remind you of a home with its sala setting, delicate interiors of furniture pieces put together to make the place feel more like a home. It's great for dinner time especially that it is a casual fine dining restaurant, also why it's named as Saramsam—"an Ilocano word for informal and fun dining," perfect for family dinner and even romantic dates.
Interior
When it comes to their food, you'll already know why they are popular in the town. They serve mostly Ilocano dishes made by an Ilocano chef who creates inventive dishes which will surprise your taste buds. Here's a little trivia, the Y in Ylocano stands for "yummy." All their dishes are proudly homemade at a reasonable price, making Saramsam the first restaurant on top of locals' head when you ask them where the best Ilocano dishes are found.
Now that you already have a clue on what Saramsam Ylocano is all about, why not give it a try? On your trip up North, check out this restaurant to get the best dose of Ilocano cuisine you'd want come back for.

#10 Giron St., Brgy. 7-B, Laoag City, Ilocos Norte

(Breakfast) 6:00 to 9:00; 9:00 to 10:00 Monday to Sunday