A Guide to Your Filipino Silog Favorites
A Guide to Your Filipino Silog Favorites
The combination of fried rice and egg withstands the test of time as it remains a usual meal on the dining table, not only here in the Philippines but also in its neighboring countries like Indonesia, which is home to nasi goreng.
And typically, what comes to mind when you encounter the word silog—the Filipino version of fried rice and egg combo—is tapsilog. Well, rightly so as it is something that one cannot miss in the breakfast menu.
Also read: 6 Typical Filipino Breakfast Food
One cannot miss tapsilog in almost every breakfast menu!
However, it is not the only silog combo that deserves to be thought of; and contrary to the breakfast meal label stuck onto its kind, it does not have to be morning to enjoy them.
Also read: 9 Restaurants Where You Can Enjoy All-Day Breakfast Meals
To let you in onto the depths of Filipino silog universe, we present you the tight-knit combo friends of tapsilog—and of course, tapsilog per se:
Tapsilog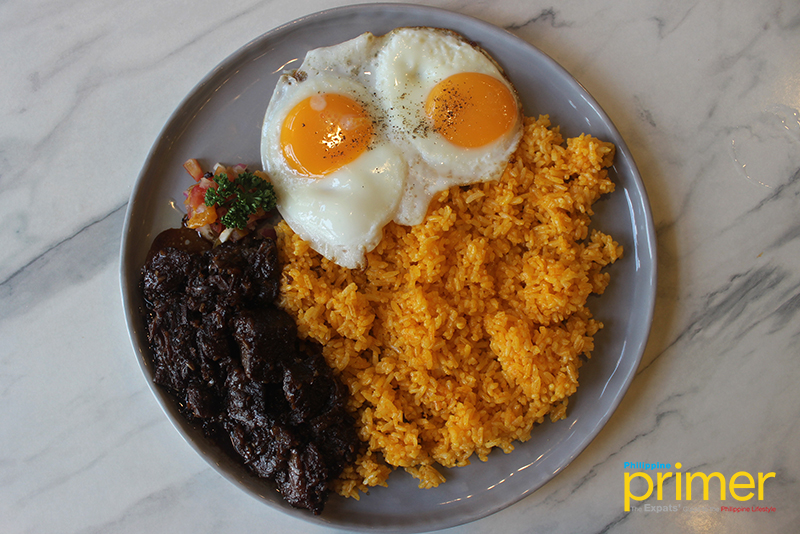 A staple silog combo that graces every menu of eateries and restaurants offering breakfast meals, tapsilog—or the pair up of tapa (marinated pork or beef), egg, and fried rice—remains sought-after even with the availability of other morning meal offerings because of its pungent taste.
Also read: The Sunny Side Café in Boracay Serves Hearty Breakfast Favorites All-Day
Hotsilog
Almost like a "National Packed Lunch" for Filipino students, hotdog paired with fried rice and egg remains not only as the go-to food for children, but also for adults who do not want the food served on the dining table. Nothing could ever go wrong with this combo.
Hamsilog
IMAGE Imgrum
There may be a variety of ham available in the market, but it is normally the sweet ham that completes the hamsilog combo. Ham and rice may be too plain of a meal for some people, hence the addition of egg on the platter. But note that the egg does not steal the spotlight from the personal flavor of ham—because if anything, it brings it out more for you to savor.
Baconsilog
IMAGE Cable Car
Bacon can be enjoyed either in its toasted glory or in its soft luster, depending on one's preference. But nothing beats bacon paired with egg, because the serene taste of egg offers a good mix to the powerful flavor emanated by the bacon.
Cornsilog
IMAGE 8 Share
Oftentimes mixed with either chopped potatoes or shredded onion, corned beef remains flexible as it can deliciously be enjoyed in its plain nature especially when partnered with fried rice and egg. It is called either cornsilog or corned beef silog.
Longsilog
There are two types of longganisa: the processed ones and the hand-made ones. While processed longganisa is just what it is, handmade longganisa is produced by individually filling the edible wrap with spiced ground meat and then tying both ends with a thread.
Its variants include longganisang bawang (garlic longganisa), longganisang matamis (sweet longganisa), skinless longganisa, and chicken longganisa. The sought-after among its kind include those from Vigan, Ilocos Sur; Cabanatuan, Nueva Ecija; and Calumpit, Bulacan.
Also read: From bar to resto-bar: Cable Car 'reinvents' itself after 25 years
Tocilog

IMAGE Culture Trip
Another crowd favorite is the tocilog, which makes the sweet pork belly tocino the star of the meal. The sweet flavor of tocino—made with either pork or chicken—provides a balancing taste to the innate saltiness of both the egg and fried rice.
Embusilog
IMAGE Robin Wong
Considered as the Filipino-style meatloaf, embutido is a soft, flavorful roll usually made with ground pork, minced carrot, bell pepper, cheese, and raisins. With just two to three slices of it, a good meal awaits as it is well-complemented by the similarly soft texture of the egg.
Chicksilog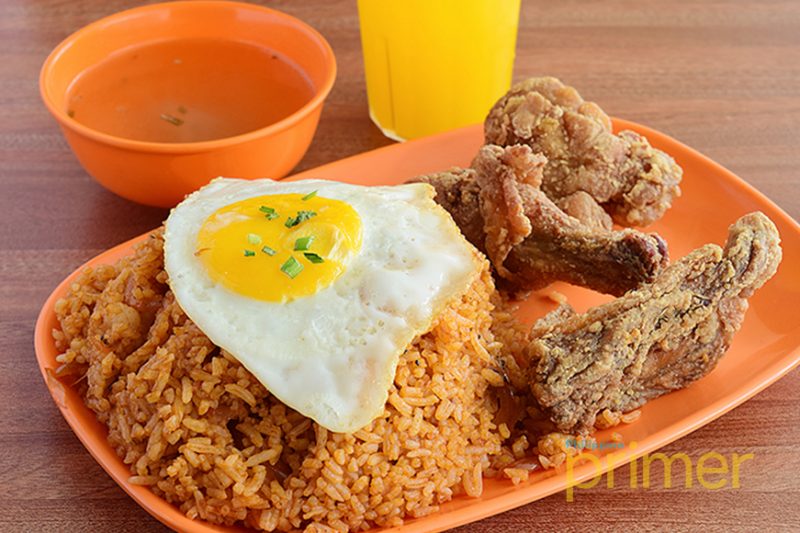 This silog combo may initially come off as eccentric since the fried chicken can already stand well on its own. However, chicksilog will eventually prove itself worthy as the egg ups the normally solo chicken—that is, not too much explosion of flavor in one meal but just the right amount of it to make you want more rice serving.
Also read: 101 Hawker Food House in Makati: Affordable Singaporean Hawker-inspired dishes
Bangsilog
While other types of fish (e.g. tuyo, danggit, and dolphin fish that is popular in Batanes) are also partnered with silog, it is milkfish that is commonly served.
Milkfish, locally known as bangus, is what completes this silog combo. It is usually prepared by slicing the fish open, starting from the top of its head until it reaches its tail, also called daing. While some serve it fried with just salt as its source of flavor, some go to the length of marinating it in vinegar partnered with garlic and pepper, making it taste tangier.
Also read: Bernardo's Hotel in Basco, Batanes: A Charming Place to Stay Near Chanarian Beach
Which of these silog combos have you tried before? Let us hear your thoughts in the comments below!
---
Written by Shairah Nabong