From bar to resto-bar: Cable Car 'reinvents' itself after 25 years
Cable Car has long been a go-to bar for Filipinos. Having been in the industry for 25 years, it's known for its San Francisco vibe, Beer Pong tournaments, and their claim to fame: the delicious Cable Car Rice and Sisig Rice.
CABLE CAR RICE
SISIG RICE
We were one of the few invited to their 25th-anniversary celebration at Cable Car Makati last Saturday, November 25, and we were in for a treat. Apart from the usual announcements of their plans for 2018, we were treated to something we're sure you'll love the next time you visit Cable Car.
They introduced a couple of new items on their menu that will surely change the way you view your dining experience at Cable Car.
Ladies and gents, allow us to introduce Cable Car's Rice Bowls:
RICE BOWLS AT CABLE CAR. You can get all of these at every Cable Car branch from Php 225 to Php 245 per bowl, good for one person.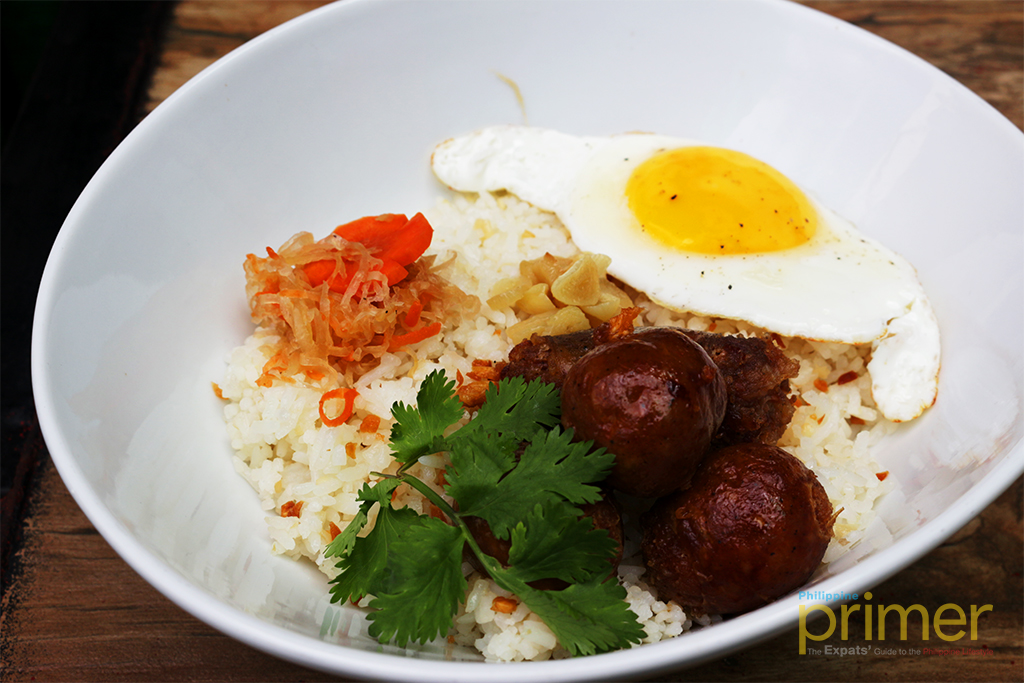 A CLASSIC BREAKFAST. It's still a breakfast staple, and something we're sure you will look for at Cable Car. Yours for Php 225.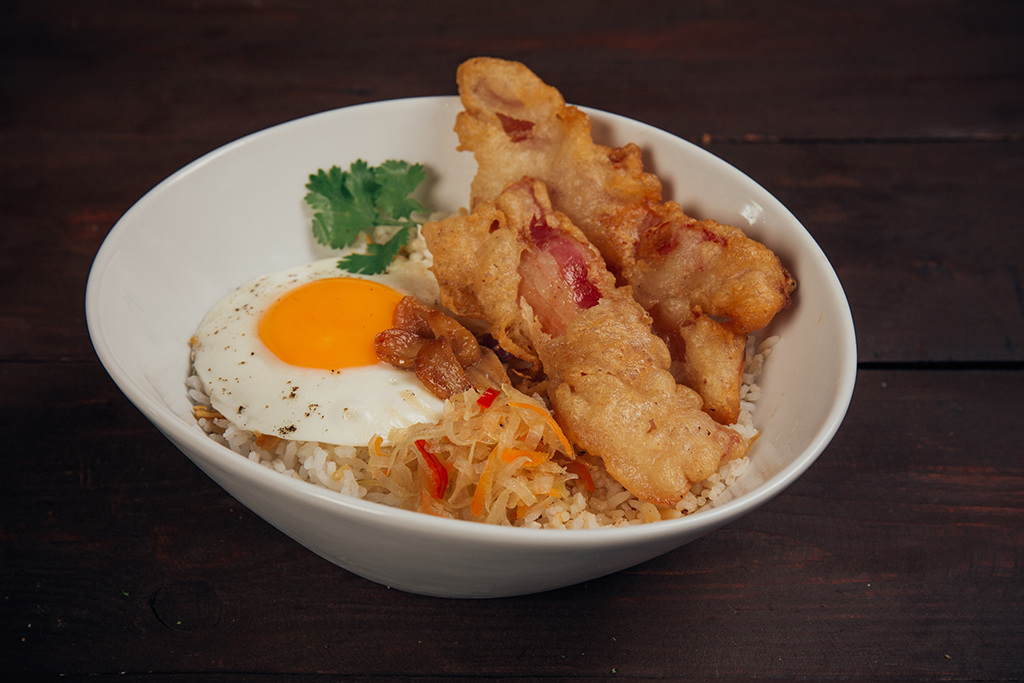 SOMETHING UNIQUE? You may have attempted this before, but we're sure it won't be as good as this. It's Cable Car's Beer-battered Bacon Rice bowl, yours for only Php 225.
These rice bowls are available in all Cable Car branches, with two of them (Ortigas and BGC) taking the lead towards introducing a new way of seeing Cable Car: from a place to get a drink and be merry to being a full-blown dining destination.
Cable Car Rice Bowls are available at Cable Car Ortigas and BGC from 6 am onwards and are available at a promo price of Php 158 – Php 188 pesos with a free cup of coffee from 6 am to 2 pm!
They also introduced our new favorite items last Saturday:
SALTED EGG CARBONARA. Yes, that is indeed a carbonara with salted egg not just on top, but in the sauce as well. Get it for only Php P245.
SMOKED FISH AND SALTED EGG PIZZA. We'd rather call it the Filipino Pizza, what with quintessential Filipino flavors in the mix. At Php 525, it has all the makings of a Filipino breakfast pizza. The aroma of the smoked fish, known by many as tinapa, alone is weirdly intoxicating.
LIGHT SHOW ON YOUR TABLE. The Cable Car Wings (Php 295) is the best way to start your meal at Cable Car. It's set ablaze once served on your table so make sure you have your camera ready!
The Cable Car Wings were pretty flashy, what with having them set ablaze on your table and everything, but the salted egg creations were the ones that really drove it home.
The Salted Egg Carbonara was creamy and had the all-too-familiar texture of salted egg, something that most other restaurants weren't able to get with their salted egg concoctions.
The Smoked Fish and Salted Egg Pizza, on the other hand, oozed with Filipino flavors all in one bite. The scent of smoked fish or tinapa really drove it home, and the addition of salted egg and fresh tomatoes made it feel like you were having a Filipino breakfast without eating breakfast.
From everyone's favorite watering hole, Cable Car's evolution into a 24/7 resto-bar gives people access to these great dishes any time of the day. It won't happen this year, but they are making their move to have all of their branches be open all day, every day so people can enjoy the best of Cable Car without having to think about the time.
With these new items (and a whole host of others we just can't fit here), dining at Cable Car will surely be more than a simple night out. After all, when you walk into Cable Car, you can say (with confidence) that "It's Home."
Also read: It's a classic after-work adventure at Cable Car in Ortigas
---
Written by Andronico Del Rosario